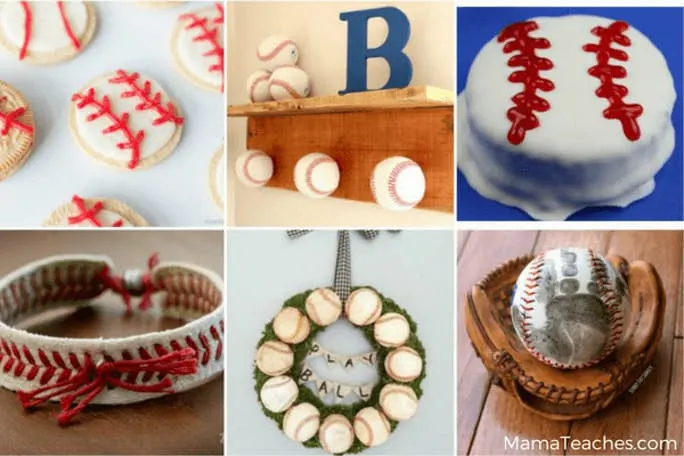 This article contains affiliate links to things that you might like.
Not only is it Opening Day for the 2018 Baseball Season, but on that day, every team in MLB will be playing.
It's the first time that's happened since 1968!
So, to honor the special occasion, we've rounded up some fun baseball craft ideas to get you in the spirit of the game!
19 Baseball Crafts and Ideas
1.DIY Baseball Flip Flops – While my teen boys passed on this craft, my daughter and I made matching pairs for ourselves!
They're so cute!
2.Baseball Washer Necklace – These are super simple, but so adorable!
3.Jackie Robinson Craft – Learn more about Jackie Robinson while making a craft to celebrate his achievements!
4.Paper Plate Baseball Craft – Make a bunch of these to hang from the ceiling for your Opening Day baseball party!
5.Fingerprint Baseball Craft – This one's really for the younger crowd, but it's adorable nonetheless!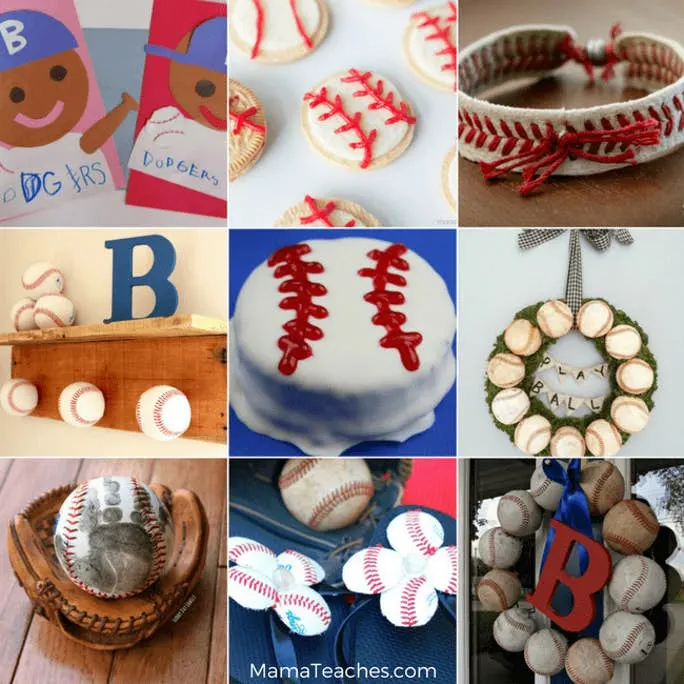 6.Baseball Shirt Craft – Make a t-shirt for opening day!
7.DIY Baseball Wreath – Have a bunch of old baseballs hanging around?
Turn them into a wreath!
8.Handprint Baseball – Need a quick Father's Day gift?
This handprint baseball will do it!
9.Baseball Rice Krispies – These are scrumptious!
10.Baseball Bracelet – I love this bracelet and it's perfect for teens to make!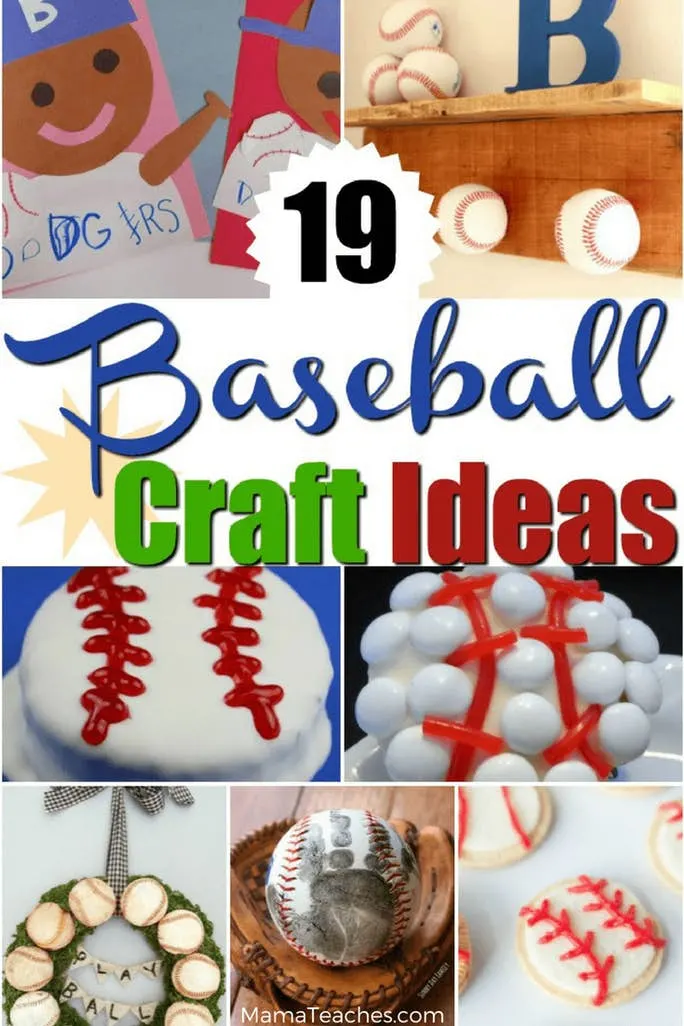 11.Baseball Treat Wrappers – These are so cute and so inexpensive to make!
12.Front Door Baseball Wreath – A great alternative to a floral wreath!
13.Baseball Ding Dongs – So yummy and so fun!
14.DIY Baseball Hat Rack – This rack is so all-American it's impossible to resist!
15.Baseball Cupcakes – Because after a long day of crafting, baseball cupcakes are the perfect snack!
16.DIY Baseball Bookends – This craft is more complex, but easy for crafty teens and adults to whip up in no time!
17.Baseball Oreo Cookies – Any activity that involves cookies is a good activity!
18.DIY Baseball Clock – My teen is excited for this more grown-up craft.
19.Baseball Glove Printable for Crafting – This printable is seriously adorable!
Enjoy baseball season!