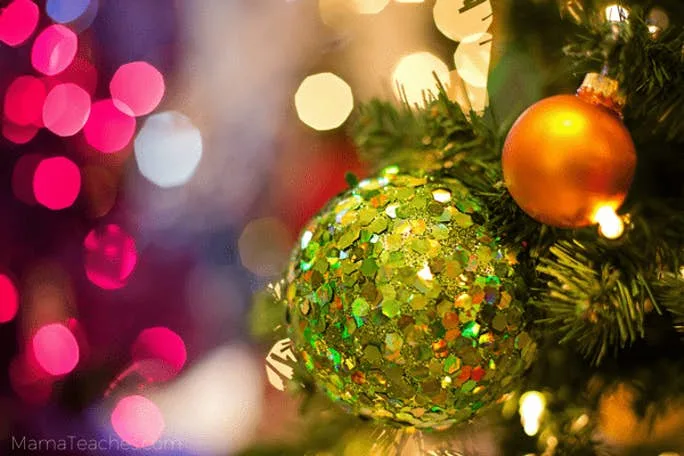 This article contains affiliate links to things that you might like.
Between school, working, gift buying, and all of the other responsibilities during the holiday season, it can be easy to forget the true meaning of the holiday.
​
Thankfully, this Book-a-Day Christmas Advent Calendar is just the thing to help refocus your attention and bring the true meaning and spirit of the season into your home.
​
Free Book a Day Advent Calendar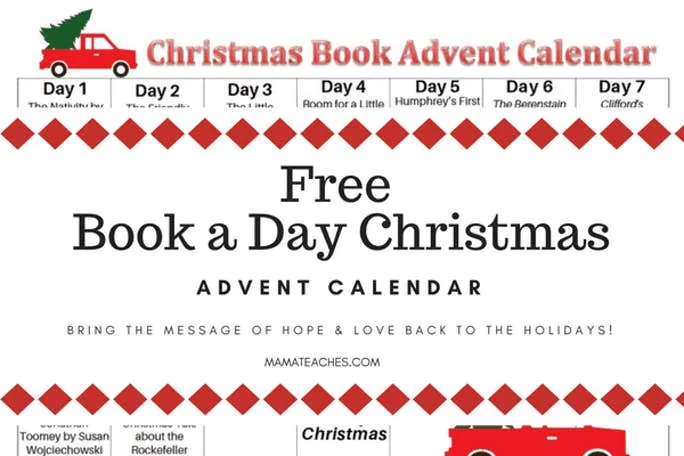 This calendar contains book suggestions that run from December 1st through Christmas Eve on December 24th.
There are beautifully illustrated suggestions like Julie Vivas' The Nativity and timeless classics like How the Grinch Stole Christmas.
​
Each book may be different, but they all encourage kids to look beyond the materialism of Christmas and get to the heart of kindness, love, compassion, and courage.
​
I don't know about you, but those are messages I want to emphasize every day of the year.
​
CHRISTMAS BOOK ADVENT CALENDAR
How to Keep Your Advent Calendar Looking Brand New
One of the ways that we've been able to re-use our Book a Day Advent Calendar is by printing it out on cardstock and laminating it.
If you don't have a laminator, no worries.
You can slip the cardstock page into a clear page protector instead.
Then, mark each day's book off with a dry erase marker.
We then store the Advent Calendar with all of our other Christmas decorations when we pack them up at the end of the season.
The kids love pulling it out after Thanksgiving!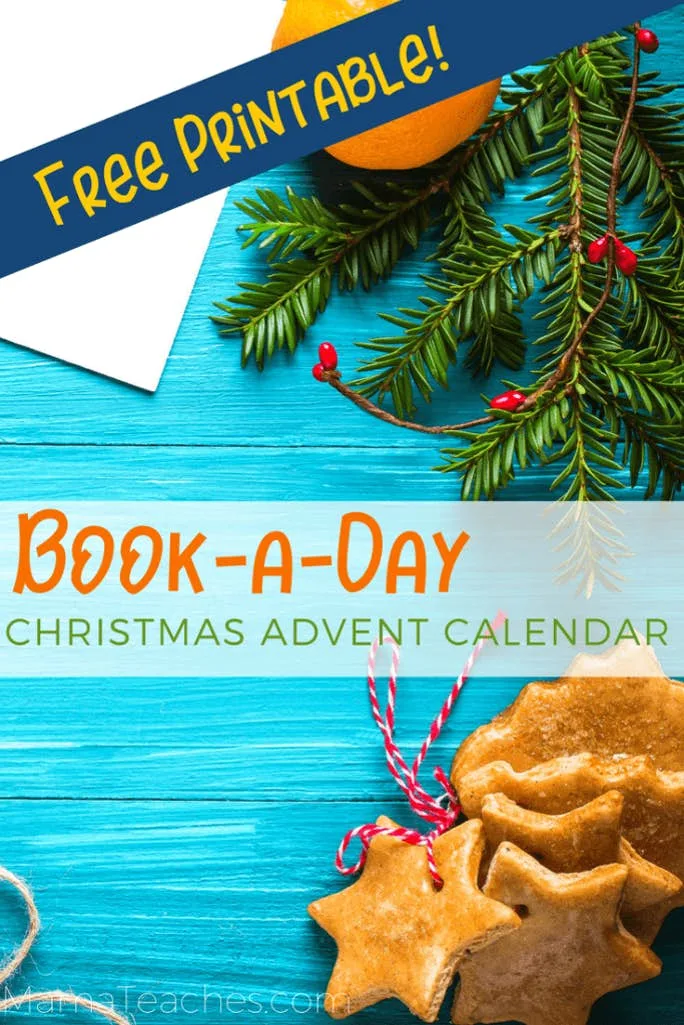 ​
Be sure to check out the 25 Christmas books that can help make your holiday more about the meaning and less about the stress.
Have a wonderful Christmas season!