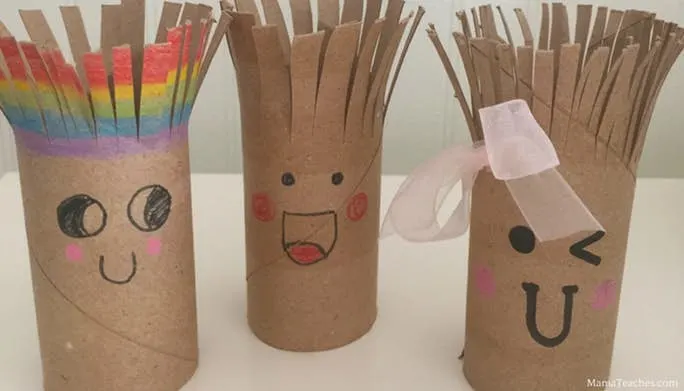 This article contains affiliate links to things that you might like.
When my oldest was diagnosed with dyslexia, he was also found to have dysgraphia and dyscalculia.
One of the things that really helped him improve his dysgraphia was working with an Occupational Therapist (Hi, Jill!!) who was amazing!
She had him do a lot of cool fine motor skill activities to build up hand strength and coordination.
Since he's a boy and was a teen by the end of his time working with her, she had to get really creative with activities.
That meant that I was always on the lookout for things that would help him too.
Preschool Fine Motor Skills Activities
Although he's done with OT services, I'm still hyper-aware of activities that address the skills he worked on.
So, when one of the kids started cutting up a toilet paper roll tube the other day, because she was bored, it made me think that it would be a great cutting activity for preschoolers that would also work on developing those fine motor skills!
Hence, Fine Motor Skills Man – and Woman! – were born!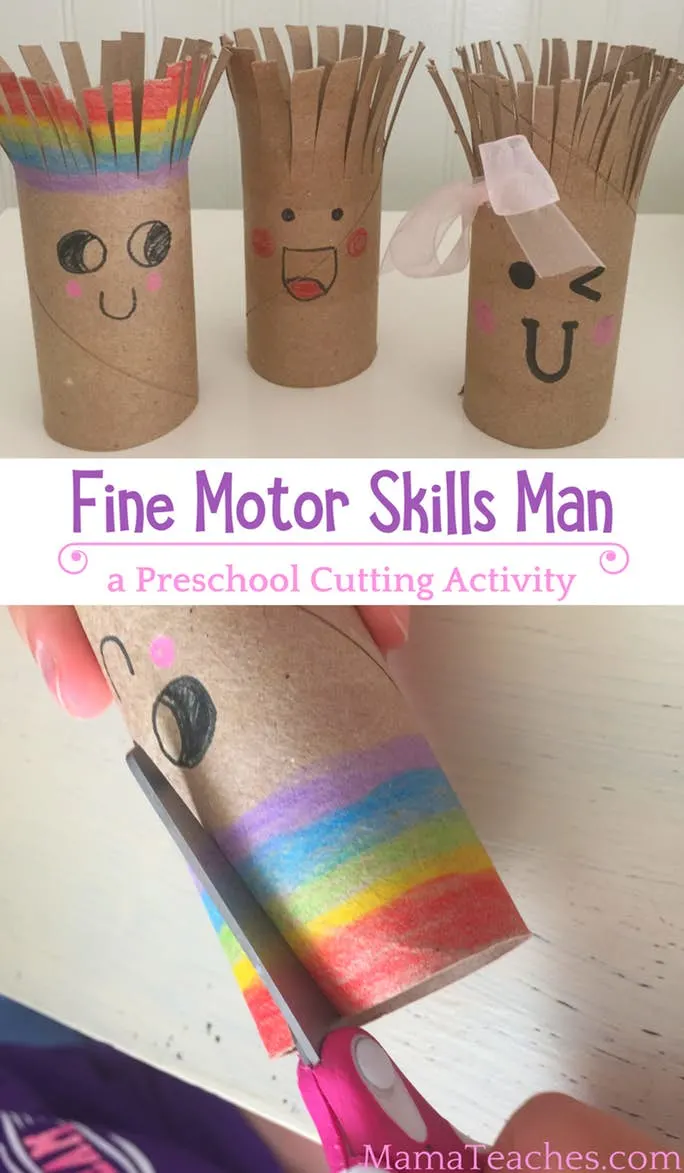 What are Fine Motor Skills?
For preschoolers, kindergarteners, and kids with dysgraphia, fine motor skill development is a big deal.
In a nutshell, fine motor skills are the movements of small muscles that require your brain to coordinate between the action and what's being seen.
That can impact everything from holding a fork to eat to using a pencil to write.
Our bodies don't automatically come with a strong sense of fine motor control, so that's why there are a lot of activities that encourage preschool kids to pick up small items using tweezers or manipulate pieces of a puzzle or trace and cut shapes.
All of those things help the brain to make the connections it needs and builds strength in those small muscles.
So, fine motor skills activities?
They're kind of important.
​
Fine Motor Skills Man – a Preschool Cutting Activity
This simple craft activity is not only a great recycled craft, it's a wonderful way to let kids practice those fine motor skills with cutting and coloring.
Your Fine Motor Skills Man or Woman doesn't have to look anything like ours, but it's a great place to start until your creativity kicks in.
Materials Needed:
Empty toilet paper roll
Safety scissors
Colored pencils or crayons
Markers
Optional: Ribbon, glitter, glue, jewels, stickers, etc.
​
Video Directions:
​
Directions:
Begin by coloring the top 1/3 of the toilet paper roll. This will be the "hair" so color it one color or multiple colors like we did.
Draw on a face below the hair.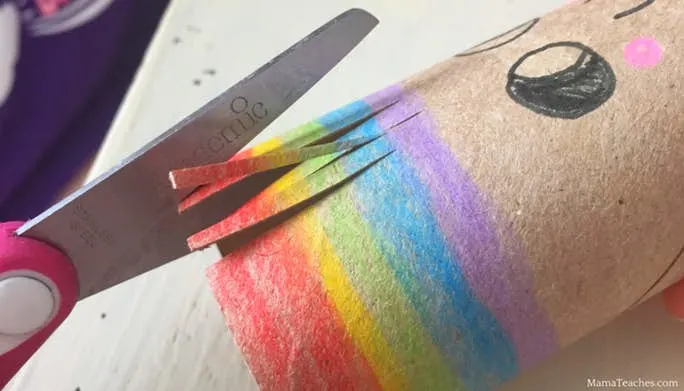 Cut the hair into thin strips using the safety scissors. (Note: It might be easiest to hold the tube from the opposite end while cutting. Watch how your child holds it to make sure he or she has safe hand placement.)
Fluff out the hair and decorate as desired!
​
You can make Fine Motor Skills Man or many!
We've been adding to our collection every time there's an empty tube!
​
We would LOVE to see how this turned out for your kiddos!
Take a picture and tag us on Instagram @MamaTeaches or post a picture below!