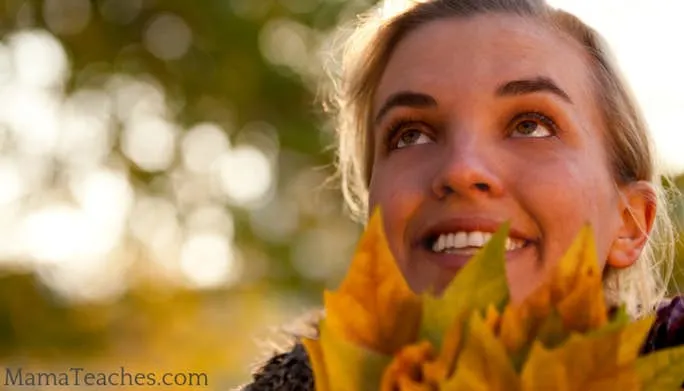 This article contains affiliate links to things that you might like.
Fall has always been my favorite season and when it comes to homeschooling it's the perfect time of year to take learning outdoors.
Whether you use a Charlotte Mason approach or prefer a more structured style of schooling, there are wonderful ways to incorporate hands-on learning during the fall months.
Check out the five easy ways to make homeschooling fun in the fall below and then get outdoors and learn!
​
Fall Activities and Lessons
1. Apple Picking
Picking your own apples at a local orchard opens up conversation and learning potential about everything from baking (math and science) to Johnny Appleseed (tall tales) to pollination and honeybee decline in the US (science and current events).
​
2. Nature Walk in the Woods
Just being outdoors in the crisp autumn weather is exciting.
Explore the woods and look for signs of the changing season.
Observing animal behavior, leaf color changes, and even the smell of the air are great learning opportunities.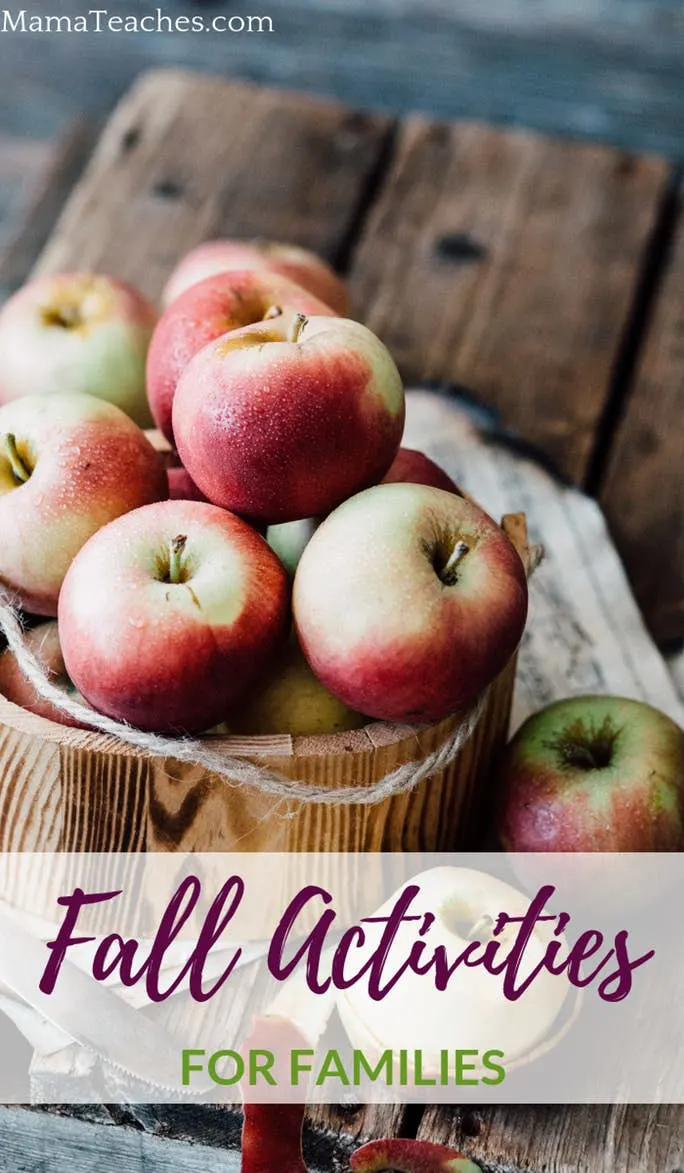 3. Pumpkin Pickin' at the Pumpkin Patch
Sure you can buy a pumpkin at the local grocery store from a giant cardboard bin, but it's much more fun and a lot more educational to head to the pumpkin patch and pick your own.
Farm life, the harvest, pumpkin weight estimation, and, of course, baking are all learning activities and units that you can connect to the trip.
Think about what a great experiential essay carving a pumpkin would make – the slimy pumpkin innards, the sound of the scoop scraping against the inside, and the chiseling of the design are fun experiences that your children will never forget.
​
4. Leaf Crafts
A few years ago we decided to press some colorful fall leaves we had found during a walk around a nearby park.
We had pressed so many between layers of neatly trimmed wax paper that we forgot which books housed our fall treasures.
Months later, we discovered that our carefully pressed fall leaves had retained their color and were perfect for making bookmarks, leaf rubbings, and leaf people.
Use the simple beauty of the world around you to create colorful fall crafts and decorations.
Let a leaf be a science lesson, a writing prompt (i.e., "As the leaf let go of his stronghold on the maple tree's branch, it lifted into the air and thought…"), and more.
​
5. Same Place, Same Time
Choose a favorite park or spot in the woods and visit it at the same time each week.
Have your children snap pictures of the change in the leaves and note the other seasonal changes that they see, hear, and smell in a "Fall Journal".
If your children take to the idea, continue it throughout the year and complete a year-long observational study of how the environment changes throughout the seasons.
​
What are some of your favorite fall activities and lesson ideas?
Share them with us in the comments below!
We'd love to know what your family enjoys!