What is Montessori and the Montessori method of homeschooling?
Is it right for your family?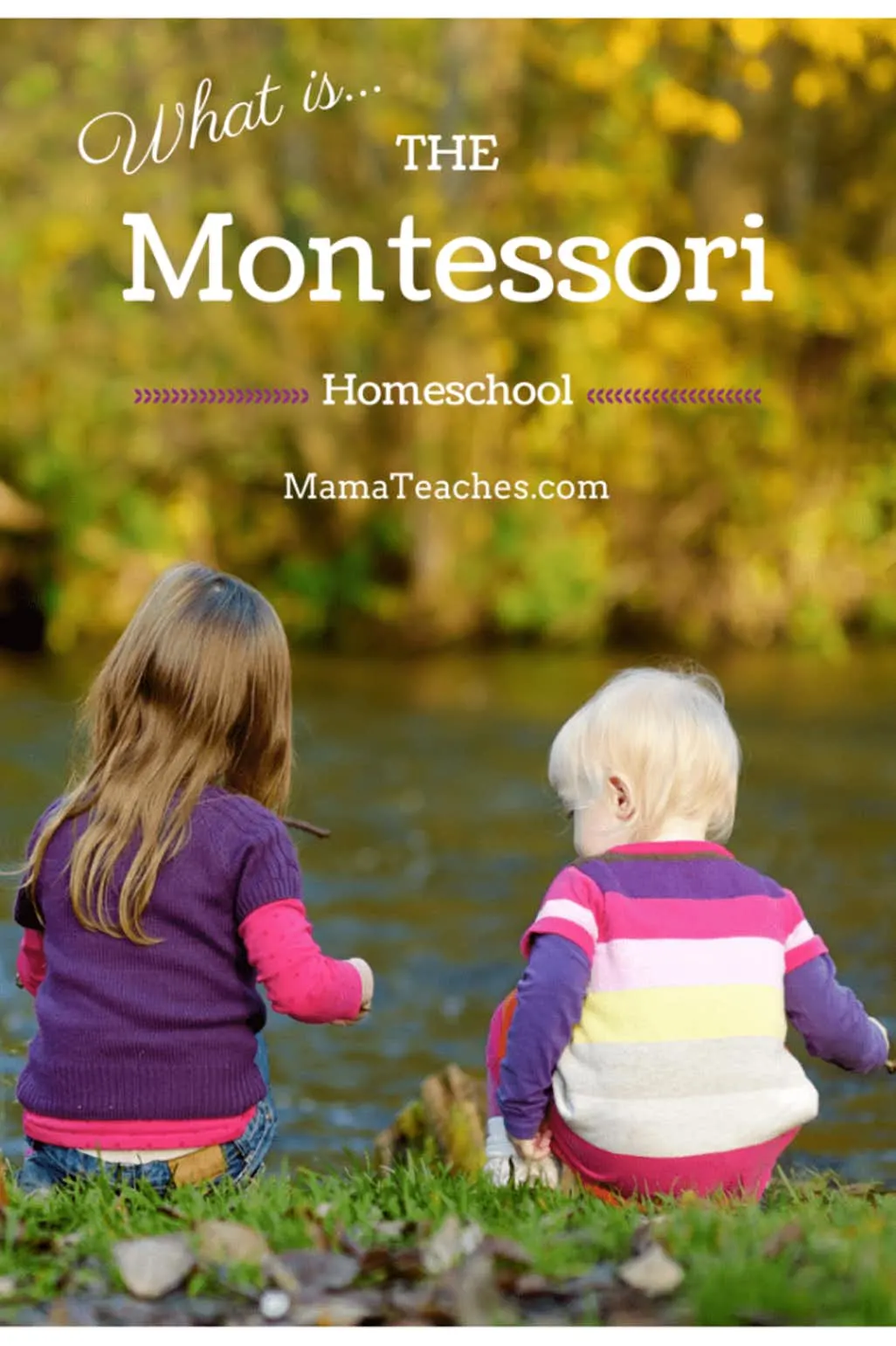 This article contains affiliate links to things that you might like.
Montessori Homeschool
She was sitting, staring intently at the praying mantis that had crawled up the screen of the insect cage.
She observed the triangular shape of his face, the joints in his legs, and the way he peered back equally as intently at her.
"How does he protect himself from birds?" she wondered, jotting the question down in her observation journal to refer to later.
She felt the familiar flutter of excitement over learning more stir in her belly.
She loved to research.
Meanwhile, her teacher sat watching her, observing the concentration that she exhibited.
Around her, older children were equally as involved in their own exploration.
One was dissecting a leaf and carefully recording his findings, snapping pictures of each individual part to later put in a slide show.
The other was examining the geometry of the ancient Egyptian pyramids and the meaning of the hieroglyphics.
Engaged, focused, and excited about learning, these are the signs of a Montessori classroom.
Can the Montessori Method Work in Homeschool?
In homeschooling, the pressure to conform to the typical "school" day makes us question whether a Montessori method would be best.
After all, in the United States the Montessori method is often talked about only in preschool settings and is all about play.
What the media forgets to mention is that those sessions of "play" are well orchestrated and planned.
The play area is set up specifically to enhance a child's ability to engage with the materials and learn.
The multi-age settings allow children to learn from and with one another without the restrictions of only being with peers of the same age.
For homeschoolers with more than one child, the "classroom" automatically becomes a Montessori space by its very nature.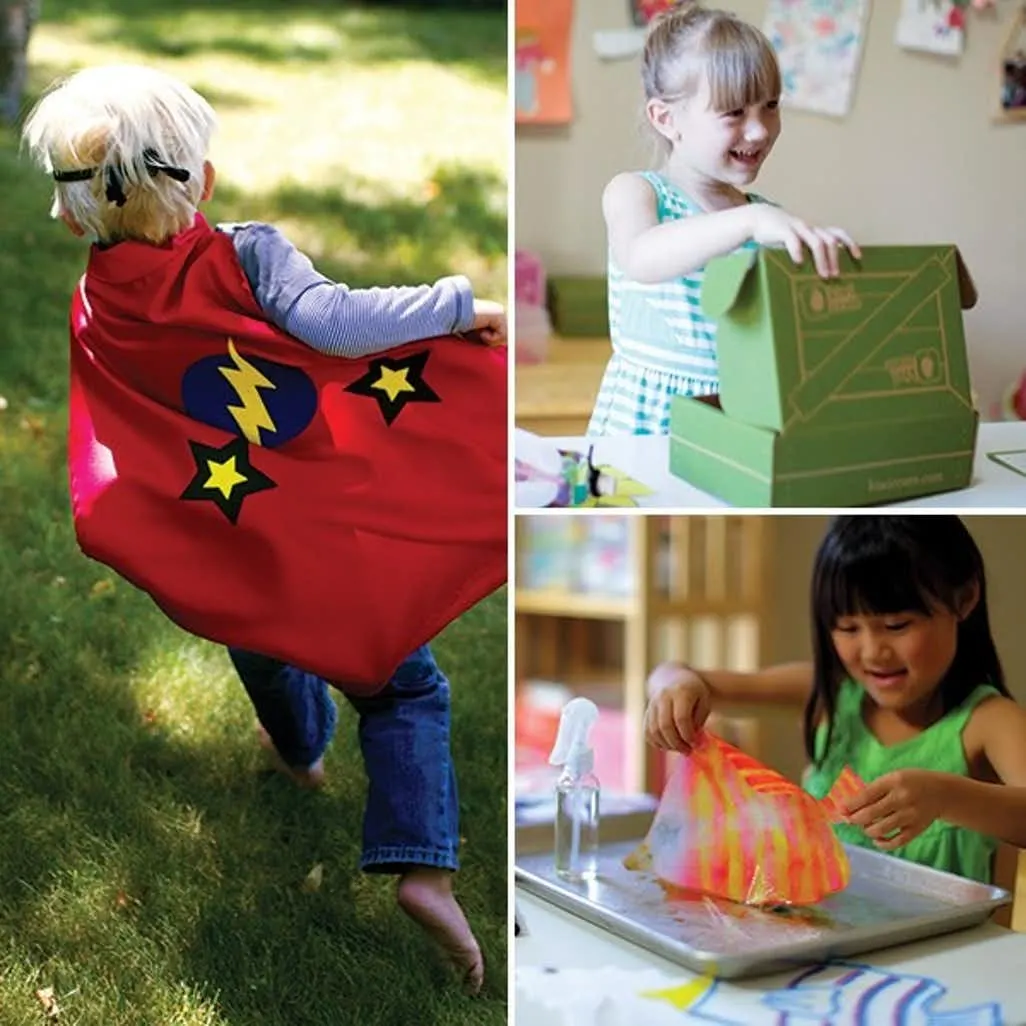 Maria Montessori's Beliefs
Dr. Maria Montessori, an Italian physician who became fascinated with children's potential to learn, conducted studies and changed the way many in the field of education thought about knowledge acquisition.
She was a firm believer that play was a child's work.
It allowed them to make connections, explore the world around them, and learn about things that could never be taught without experiential knowledge.
She believed that it was the teacher or "guide's" responsibility to shape the child's environment to allow them the opportunity to explore, research, create, and learn instead of simply lecturing from the front of the classroom.
Individual discussions and getting to know students on a personal level to be able to effectively guide their learning was paramount.
Isn't that what homeschooling is?
Or, at the very least, what it could be?
Signs of a Montessori Homeschool
So what does a Montessori homeschool look like?
It is filled with materials and supplies that allow for further investigation.
Books, microscopes, rulers, research materials, blocks, plants, sensory bins, paper, pencils, and more.
What it lacks is a strict workbook curriculum, because it encourages children to wonder, explore, and learn about what interests them.
Unit studies, lapbooks, hackschooling…these are all things to incorporate into a Montessori-style homeschool.
Is a Montessori Homeschool Right For You?
A Montessori education does not work for everyone.
Just like every other style of homeschooling, there are pros and cons to it.
The trick is evaluating the personalities of the homeschooling parent and the children to see if it's a method that might work for them.
If the need for strict structure and clear, daily work completion are needed to feel successful in homeschooling, a Montessori based approach with its seemingly laid back, free flowing exploration and lack of grading might not be the best path to go down when selecting homeschool curriculum.
However, if you embrace the idea that children learn best through exploration and feel confident in your ability to establish opportunities for interest-based learning, a Montessori approach may be an option.
The important thing to remember with whatever type of approach you choose for homeschooling is that you can always re-evaluate.
You can stop what isn't working and have the flexibility to switch to something that works better.
You are the teacher.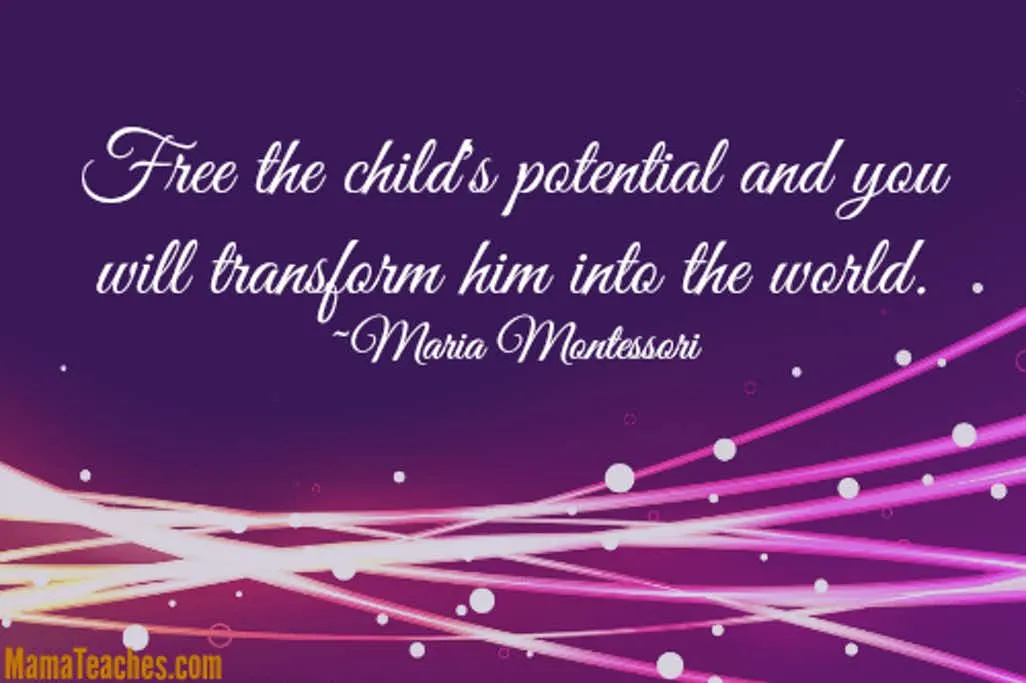 The Potential of a Montessori Education
Maria Montessori knew that children are born with an innate curiosity for the world around them.
She understood that learning happens best when done in a way that, for the most part, doesn't resemble the traditional desks-in-rows lecturing-teacher approach of so many modern day schools and universities.
As she said, "Free the child's potential, and you will transform him into the world."​
Do you use a Montessori-based approach in your homeschool?
How does it work for you?
Share your thoughts and ideas below to support others who may be considering it!