Finding ways to encourage kids to practice their writing can be difficult, but when you make a game out of it there is more fun to be had.
These April writing prompts are organized on a bingo board to provide a new approach to journaling.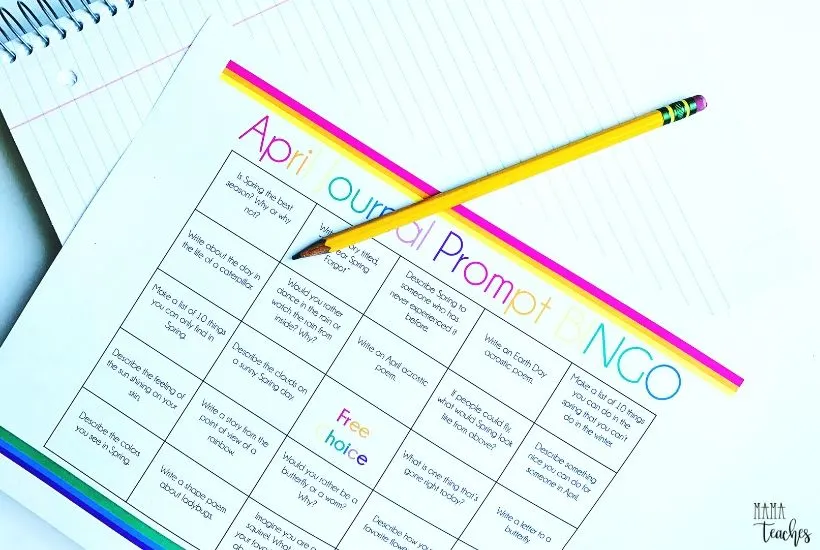 This article contains affiliate links to things that you might like.
This free printable bingo board incorporates twenty-five fresh writing prompt ideas, giving your children an opportunity to choose what they write about this month.

PRINTING THE APRIL WRITING PROMPT BINGO BOARD
The bingo board can be printed on regular 8.5"x11" printer paper, but can certainly be printed on heavier paper, such as cardstock.
Heavyweight paper would make the board a bit sturdier for reuse.
If you do plan to reuse the board for next April, you can either laminate the printable or use a clear page protector to slip the board into.
Scroll down to get your free printable April Writing Prompts!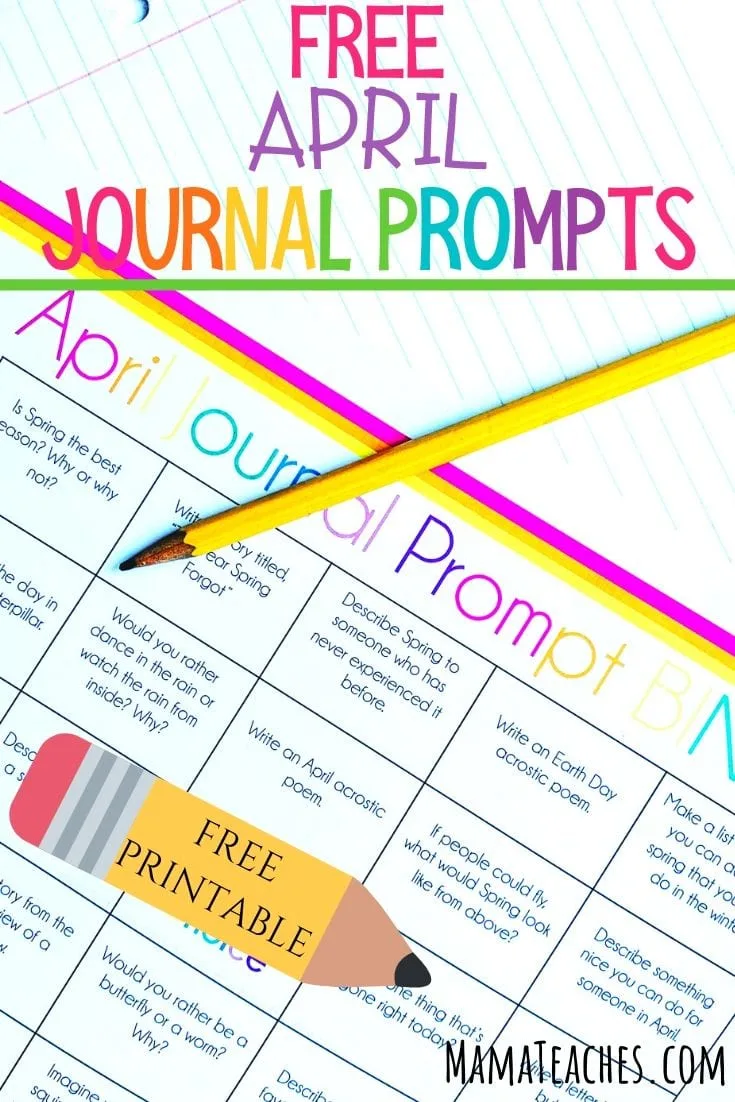 USING THE APRIL WRITING PROMPT BINGO BOARD
When you are ready to use the bingo board, grab some pencils and a journal.
Don't forget the tools you will need to mark the board.
Using stickers could be a fun method for smaller children to mark their boards.
If your board is laminated or in a clear page protector, use a dry erase marker; that way it can be washed off later!
There are plenty of ways you can use this writing prompt bingo board, whether in the classroom or at home.
Here are just a few of those ways:

Hang the board up in your children's workspace or a designated place for writing, so then they will be able to choose what to write from the board.
Create a Journal Binder, sliding the board into the clear cover on the front. Using loose-leaf paper, allow your kids to choose and cross off the prompt for that day.
If a journal already exists within a classroom setting, pass each student a board, covered with either lamination or a clear page protector. Each day, they can choose a prompt and cross it off with a dry erase marker.
You could include prizes for your children or students when they get "Bingo", or when they have finished the entire board, whether that is a piece of candy, extra time to play, or whatever you feel would be best.
BINGO!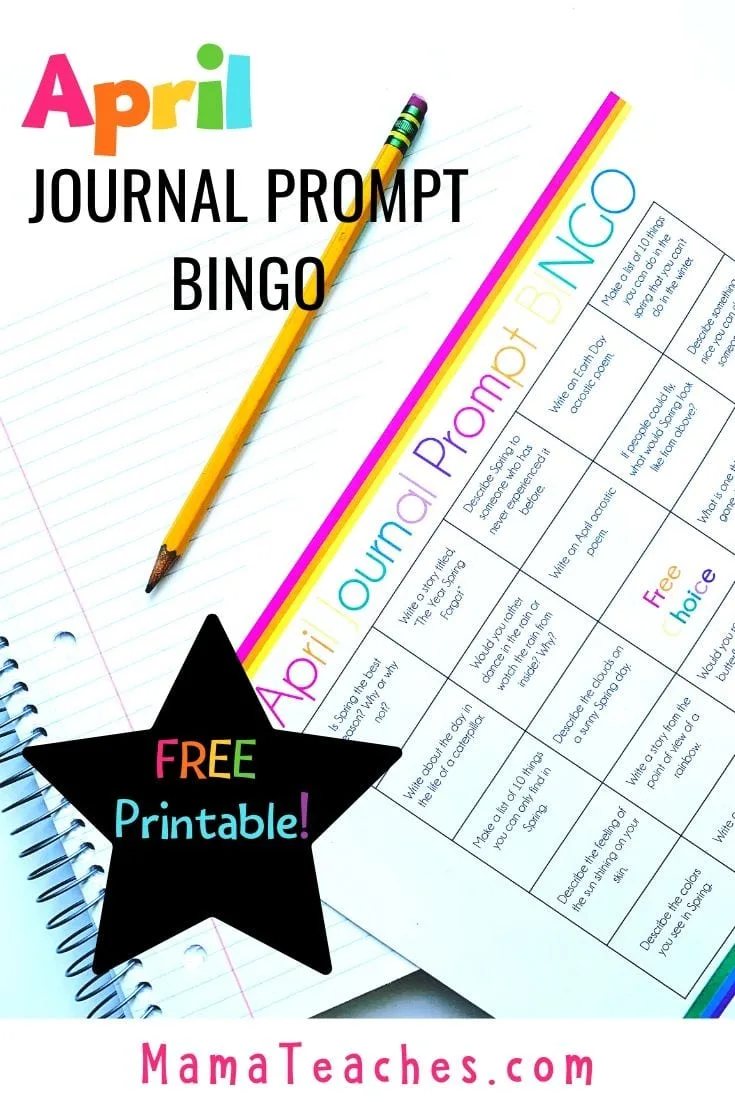 That's all for this fun, free printable.
We'd love to see your bingo boards in action!
Show them off by tagging us on Instagram @MamaTeaches.
Happy writing!
The free printable April Writing Prompts BINGO can be found in the Freebies Library!
If you have already signed up, click here to enter your password and download it.
Haven't signed up yet?
No worries! It's free!
Simply fill out the form below and the password will be emailed to you!
You Might Also Like: