Some of my earliest Thanksgiving memories are from sitting quietly coloring a Thanksgiving coloring page or playing while watching The Macy's Thanksgiving Day Parade.
​
We'd pick up my elderly Aunt Caroline (I'm still not entirely sure how we were related) in the morning and then the rest of the day would be spent in Macy's and coloring bliss.
​
This year we'll be heading to my brother's for the traditional feast in the afternoon, but I'm hoping to spend the morning snuggled on the sofa with the youngest, watching the parade while coloring and drinking big mugs of cocoa. She and I were talking about coloring and I quickly realized, we didn't have anything Thanksgiving-y to color.
Free Give Thanks Thanksgiving Coloring Page
So, I whipped up a Give Thanks Thanksgiving Coloring Page that's got plenty of detail for adults and plenty of room for kids to color.
​
When I colored mine, I traced the branch and leave outlines and colored in the words, but my daughter pointed out that you can also do a reverse color (I'm sure there's a more technical term for it) where you color everything except the leaves and letters. I think I'll be giving that a try tomorrow when we're elbows deep in crayons.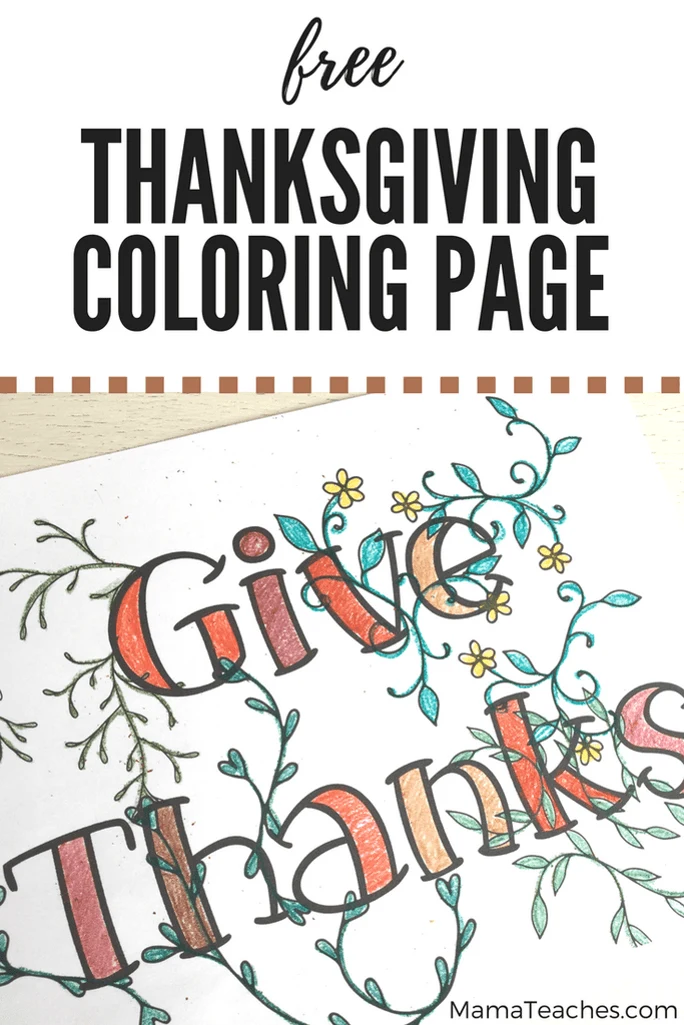 No matter which way you color it, the Give Thanks Thanksgiving coloring page is a great reminder that the season is about gratitude and not spending copious amounts of money on "stuff". (Black Friday, I'm talking about you!)
​
Have a fabulous Thanksgiving, eat your fill without guilt, laugh a lot, and remember that you. are. loved.
​
Happy Thanksgiving, Friends!