Learn how to work from home and homeschool with these easy tips!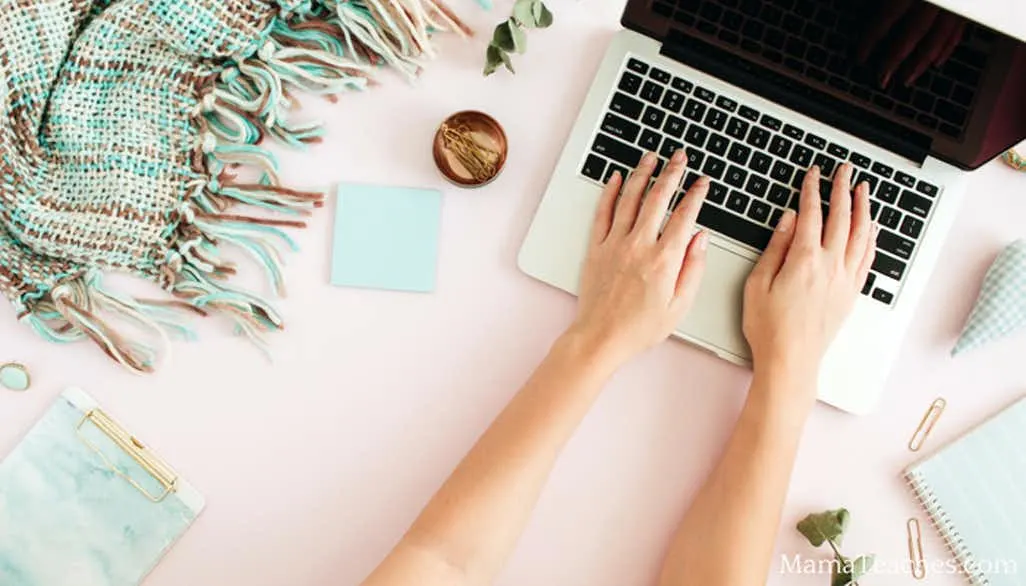 This article contains affiliate links to things that you might like.
One of the great things about homeschooling is that you get to be home with the kids all the time.
One of the not so great things is that, if you were a two-income family, one of the incomes usually gets lost.
For us, I needed to find a job while staying at home so I figured out a way how to work from home and homeschool at the same time.
While you're homeschooling, you may decide that you want to work from home as well.
You're in good company because a lot of parents work from home and homeschool successfully.
Here are some tips on how to work from home and homeschool – without staying awake 24 hours a day!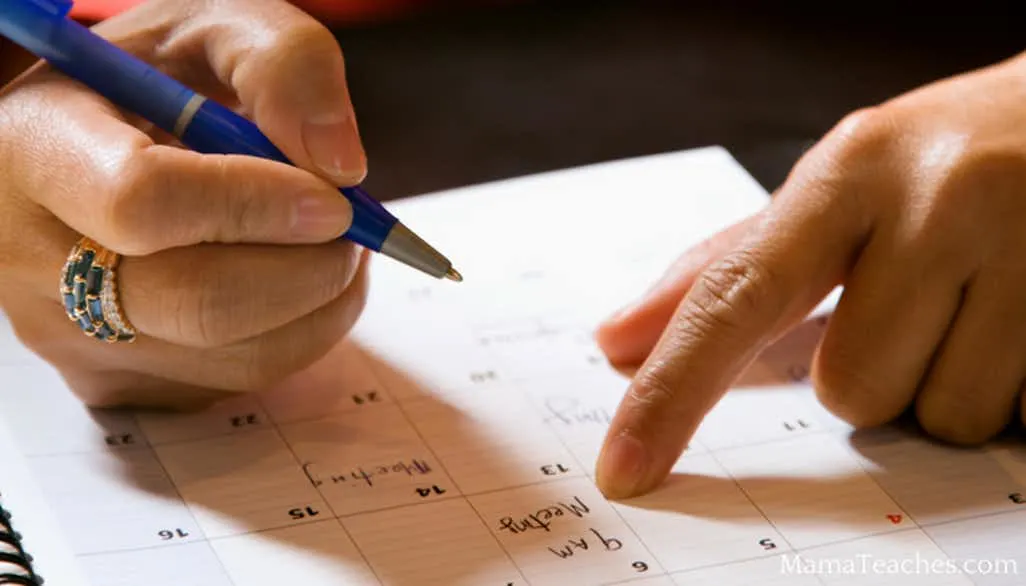 How to Work from Home and Homeschool Without Losing Your Mind
1. Set a Reasonable Schedule
Make sure that you allow enough time to get work done and do homeschool without taking anything away from one or the other.
Based on how much available time you have, homeschool has to come first.
I like to sit down and create a weekly schedule of what's happening when and color code my time.
You might prefer to use an online calendar to track your time, but for me, seeing the amount of time I have in bright color-coded squares motivates me to focus and get things done.
When your kids are younger, the amount of time you'll have to work will definitely be less, so make sure you put in buffer time.
​
2. Take Breaks in Between Tasks
You don't want to jump right into work or homeschool after doing the other.
Trust me, you'll lose your mind…or your patience!
Make sure that you take breaks in between.
A meal break, a walk around the block, or doing light chores can help give you the separation you need.
When my kids were little, we would finish up homeschool and then we'd take a walk around the block together.
When we got back, that was their cue that mom would be working for a little while and it was time for them to do some quiet activities.
It helped prevent everyone from feeling overwhelmed and was a physical separation between the two parts of our day.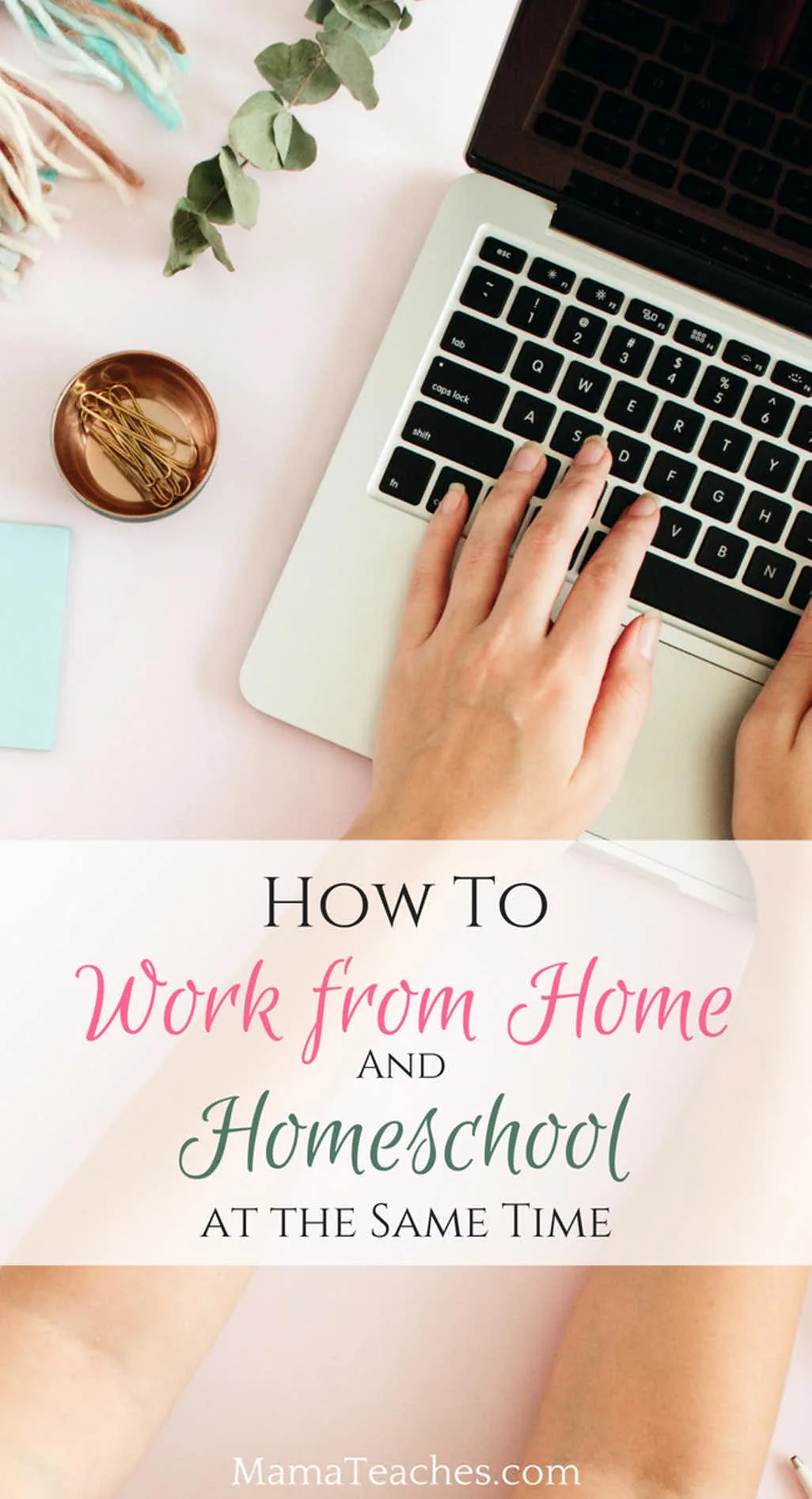 3. Spread Tasks from Both Throughout the Day
If your work doesn't allow you to put it aside for hours at a time during the day, alternate between homeschool lessons and your work at home tasks.
You can check emails or write quick notes while the kids are eating a snack, watching a lesson video, or working independently on their assignments.
Spreading both homeschool and work throughout the day may make it feel less overwhelming and stop that "I have to hurry up and finish homeschooling" feeling that work can often create.
It also allows time for both activities to take place simultaneously without interrupting each other.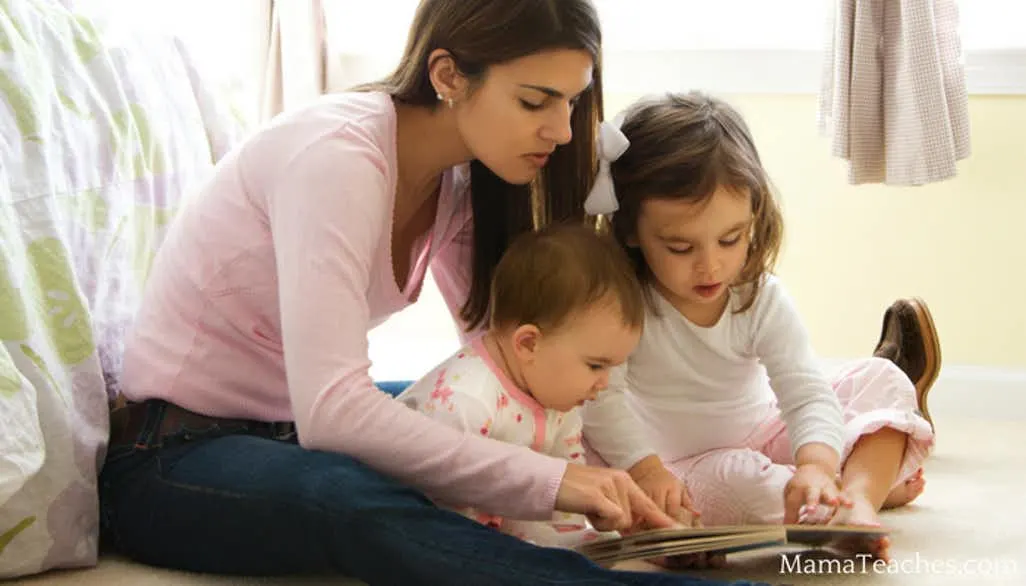 4. Seek Out Help When Necessary
If you get overwhelmed, don't feel like there is no hope.
You can always get someone to help you out if necessary.
This may be a parent's helper, a tutor, or a personal assistant that helps with your work tasks – or with babysitting.
When my kids were younger, I would have a babysitter come over once a week for a few hours in the afternoon.
I had a conference call on Tuesday afternoons, so she would come and play with the kids or take them to the park or zoo.
It allowed me to get my work done without having to worry about what was going on in the playroom!
If you're considering working from home while homeschooling, rest assured that it can be done.
It takes a little bit of creativity, a lot of time management and organization, and a daily dose of deep, calming breaths.
You can do it!
​
Questions about homeschooling or working from home while you homeschool? Leave a comment below!