There are many jobs for homeschool moms that provide income without sacrificing teaching time.
Here are some of our favorites!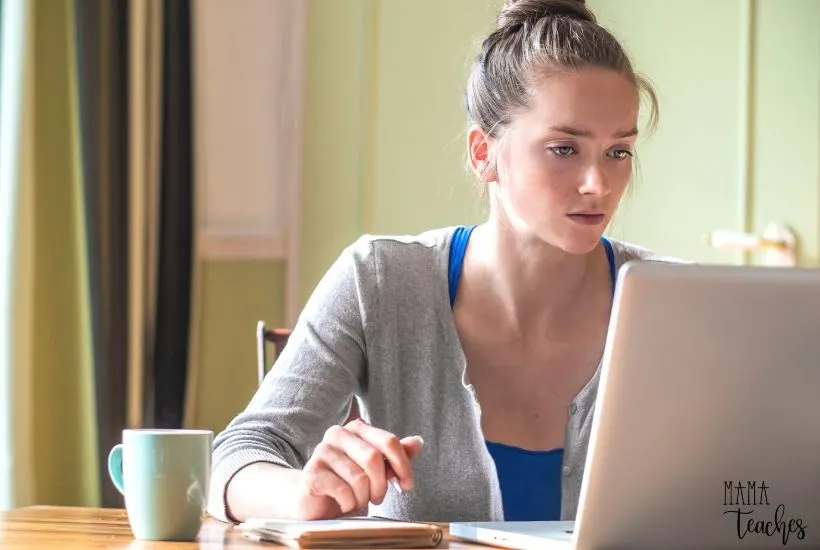 This article contains affiliate links to things that you might like.
Working From Home and Homeschooling
Let's get real – homeschooling and raising children is probably the most hectic and overwhelming job on the planet.
You need to be at the top of your game every day, and while it might seem difficult at first, you slowly get the hang of it.
If you're looking to take this whole parenting thing up a notch (ha!) and/or you need to make some money while you're homeschooling, here are some of our favorite suggestions for bringing in an income while continuing to homeschool.
Read on to discover some of the best jobs for homeschool moms that you could get started on today.
Best Jobs for Homeschool Moms
1. Freelance Writing
If you have a strong command of the language and are good at putting thoughts into words, freelance writing could be just the thing to try.
With realistic timelines and modest pay, you can make a decent supplemental income.
There are opportunities to pick up writing projects for a variety of different channels and across a wide range of possible topics.
It's a great option if you get bored easily and like writing about and researching different topics.
2. Curriculum Development
As a homeschool mom, you're already great at developing a curriculum for your little one.
You can replicate that skill to help other moms and make some money out of it by developing a curriculum for different grades and subjects.
Do your research regarding common purchasing times so that you can adjust your income expectations accordingly.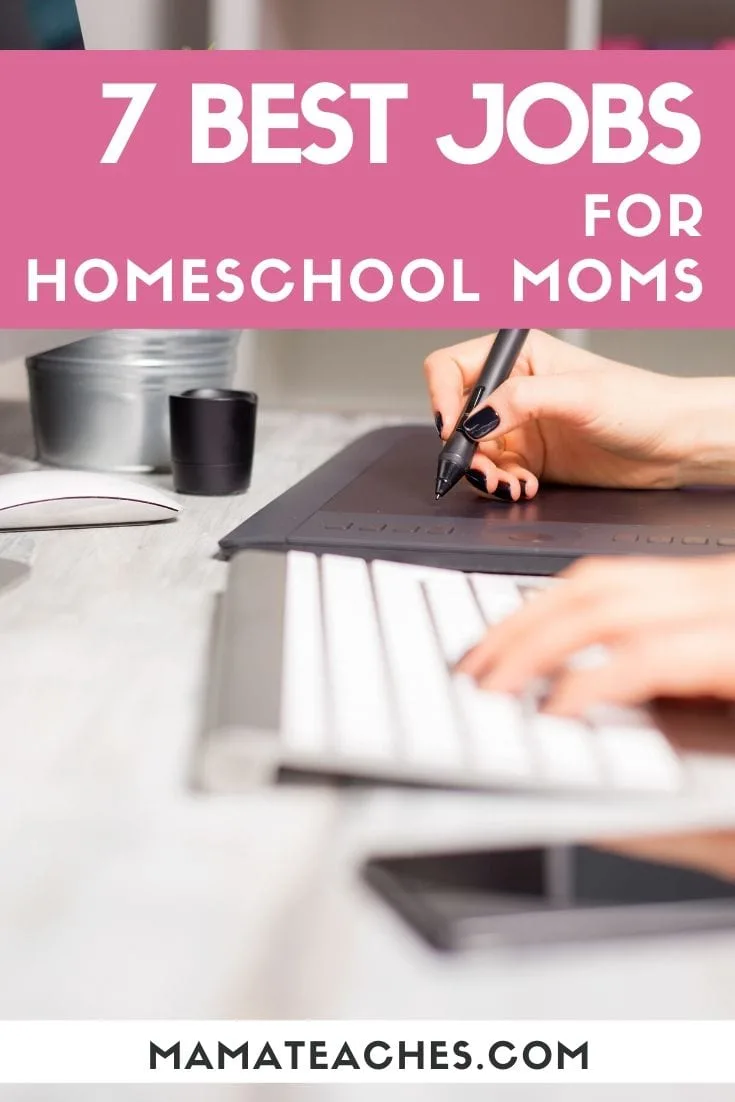 3. Customer Service
Customer service positions that allow you to work from home are another great idea, particularly if you have managed to create a structured schedule, and can find set hours to work.
In most cases, all you need is a reliable internet connection and possibly a landline.
4. Transcription & Translation
Transcription could be a great option if you have a keen ear and a quiet place to work.
Translation is also an option if you are fluent in two or more languages.
People tend to make more in translation than transcription, but both have the possibility of bringing in a decent amount of income.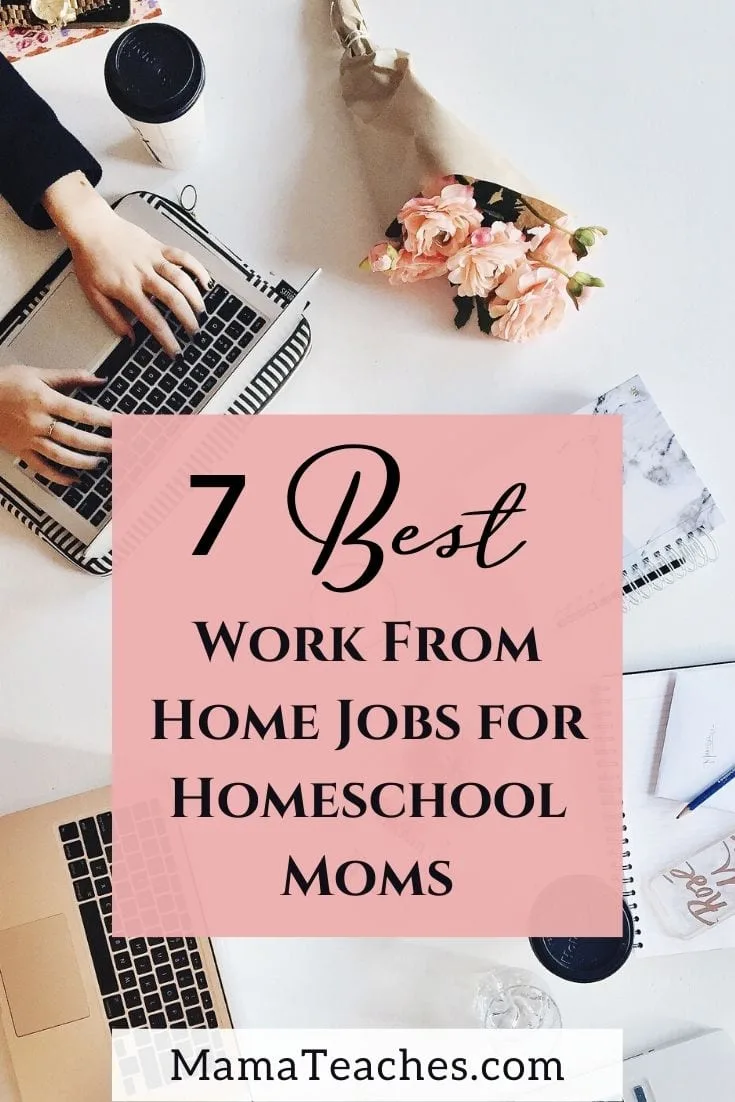 5. Online Tutoring
Since you're already teaching your little one, why not try online teaching and tutoring?
Children from around the world need help to learn different subjects, particularly languages.
If you are interested in teaching, this option could be a great place to get started and make some money.
6. Graphic Design
If you have an eye for design and are looking to put that to use, with just a little bit of effort, you can start creating and selling digital work online.
Everything from printables and posters to invitations and artwork can and are sold online.
In fact, there are a lot of different platforms out there that are designed just for selling digital products.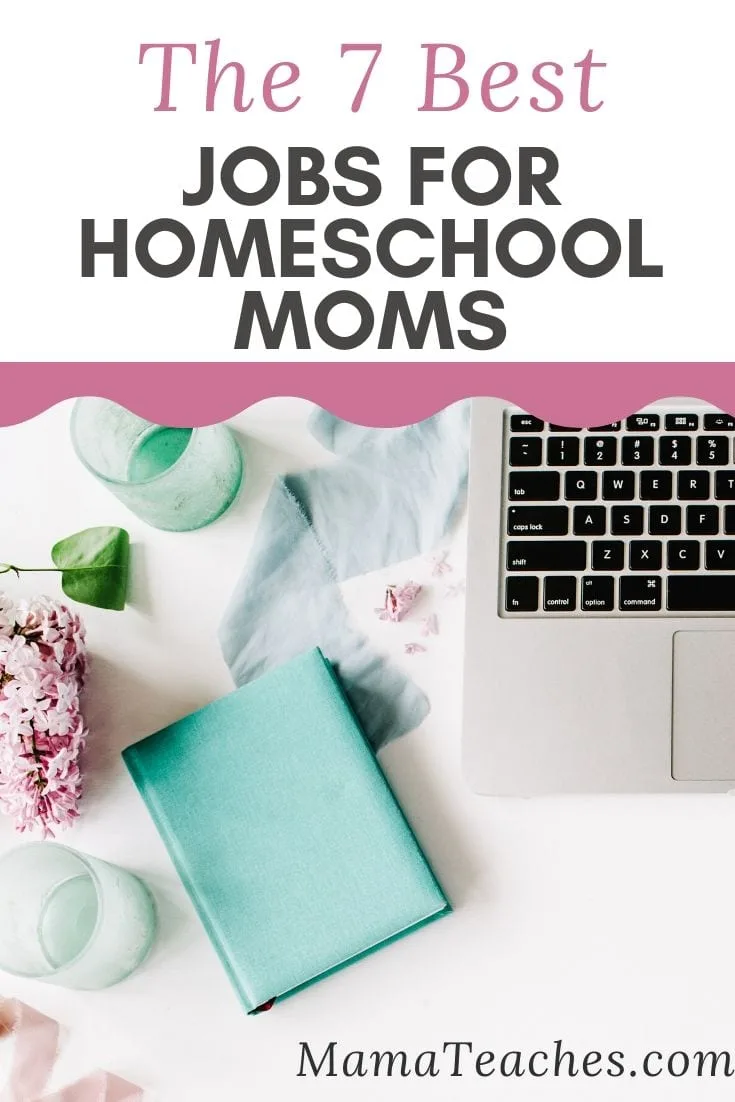 7. Virtual Assistant
Being a virtual assistant is another job you could consider if you're homeschooling your little one and looking for work.
It is typically very flexible and allows you to work when you're able.
Depending on the kind of project you are hired for, you could be drafting emails, designing newsletters, creating and scheduling social media content, or even uploading blog posts on your client's website.
Working from Home: Jobs for Homeschool Moms
No matter what type of job you decided to pursue, keep in mind that all work will require some careful scheduling and time away from actual homeschooling.
Depending on your job, you may be able to work before your children wake up or after they are in bed.
Make sure that you are clear on the hours and expectations of any job before accepting it.
When you are working online, your reputation is easy to build, but also easy to destroy.
Create a policy for yourself that you always overdeliver and you will have no problem finding consistent income!