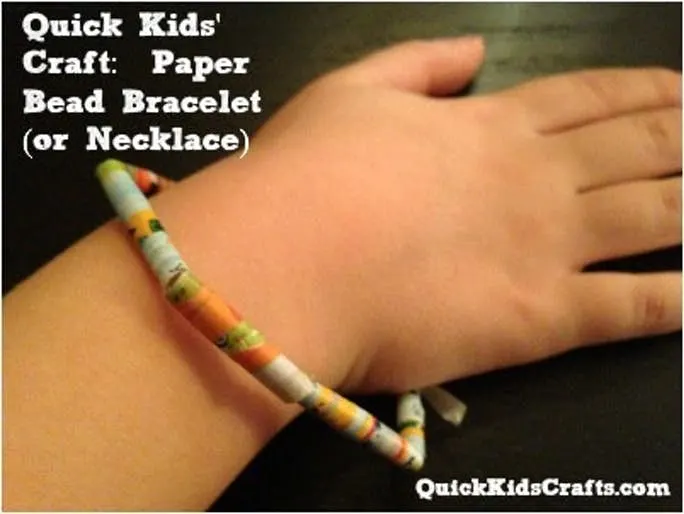 She always used Avon magazines, because the paper was thick and the layout and design of the pages always resulted in some beautiful beads. So, when a new Avon magazine showed up on our doorstep, I could not wait to share this quick and easy craft with my own daughter.
Paper Beads – Bracelet or Necklace
Ages: 5+
Time: 15-45 minutes
Materials Needed:
Avon magazine (or the magazine of your choice)
White glue
Curling ribbon
Scissors
Directions:
Cut long, thin triangles from the pages of your magazine. Ours measured approximately 1/2" long at the base and tapered down to a point.
Roll the paper triangles starting with the wide end first. Continue to roll gently until you can wrap the small end against the roll.
Place a dab of glue on the small end of the triangle and gently smooth it down against the bead.
When all of the beads are dry, slide them onto a length of curling ribbon.
Use as many beads as needed to create a bracelet or necklace. Tie the ends of the curling ribbon together to secure the beads and finish off the bracelet.
Flaunt your new fashion jewelry with handmade pride!