Forget about the fats and the chemicals, this easy homemade ranch dressing recipe is filled with yummy goodness instead.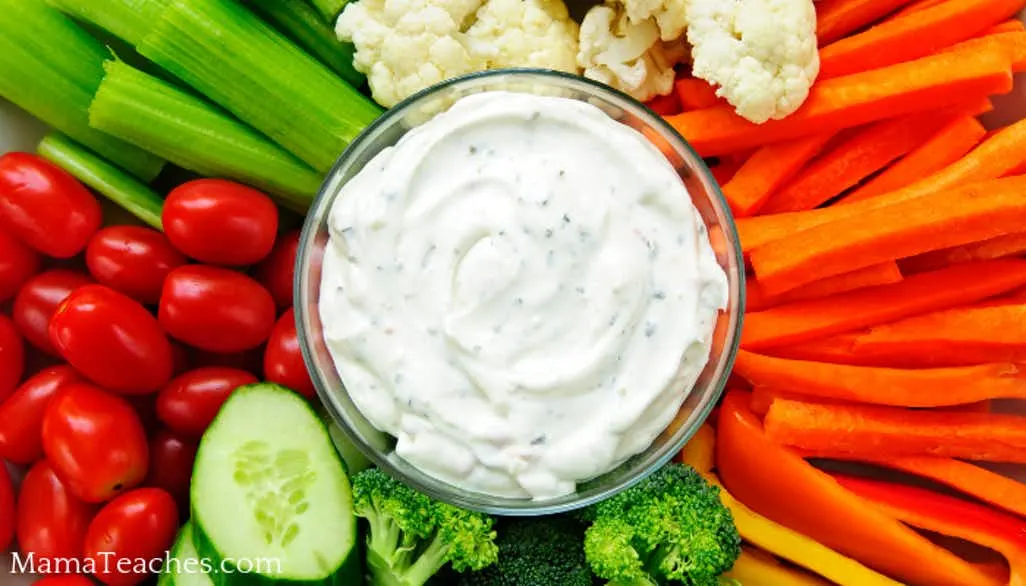 This article contains affiliate links to things that you might like.
Bye-Bye Pre-Packaged Ranch Dressing Mix
Ranch dressing may be one of the most popular dipping sauces and salad toppings, but it is filled with fat and, in many cases, ingredients that may leave you wondering what exactly is in it.
The quick recipe below is an easy (not to mention healthier) alternative to the bottled variety.
Serve it on salads or as a dipping sauce for veggies and pita wedges.
​
Homemade Ranch Dressing DIP Recipe
Prep Time: 10 minutes
Ingredients
1 cup fat-free sour cream or plain, fat-free Greek yogurt
½ teaspoon dried parsley
½ teaspoon garlic powder
½ teaspoon onion powder
½ teaspoon dried chives
¼ teaspoon dried kale
¼ teaspoon salt
¼ teaspoon black pepper
Directions
Mix dry ingredients together in a small bowl.
30 minutes before serving, mix dry ingredients with sour cream/yogurt and refrigerate.
​
Tip: For smaller portions, mix one tablespoon of dry ingredient mix with ¼ cup of sour cream/yogurt.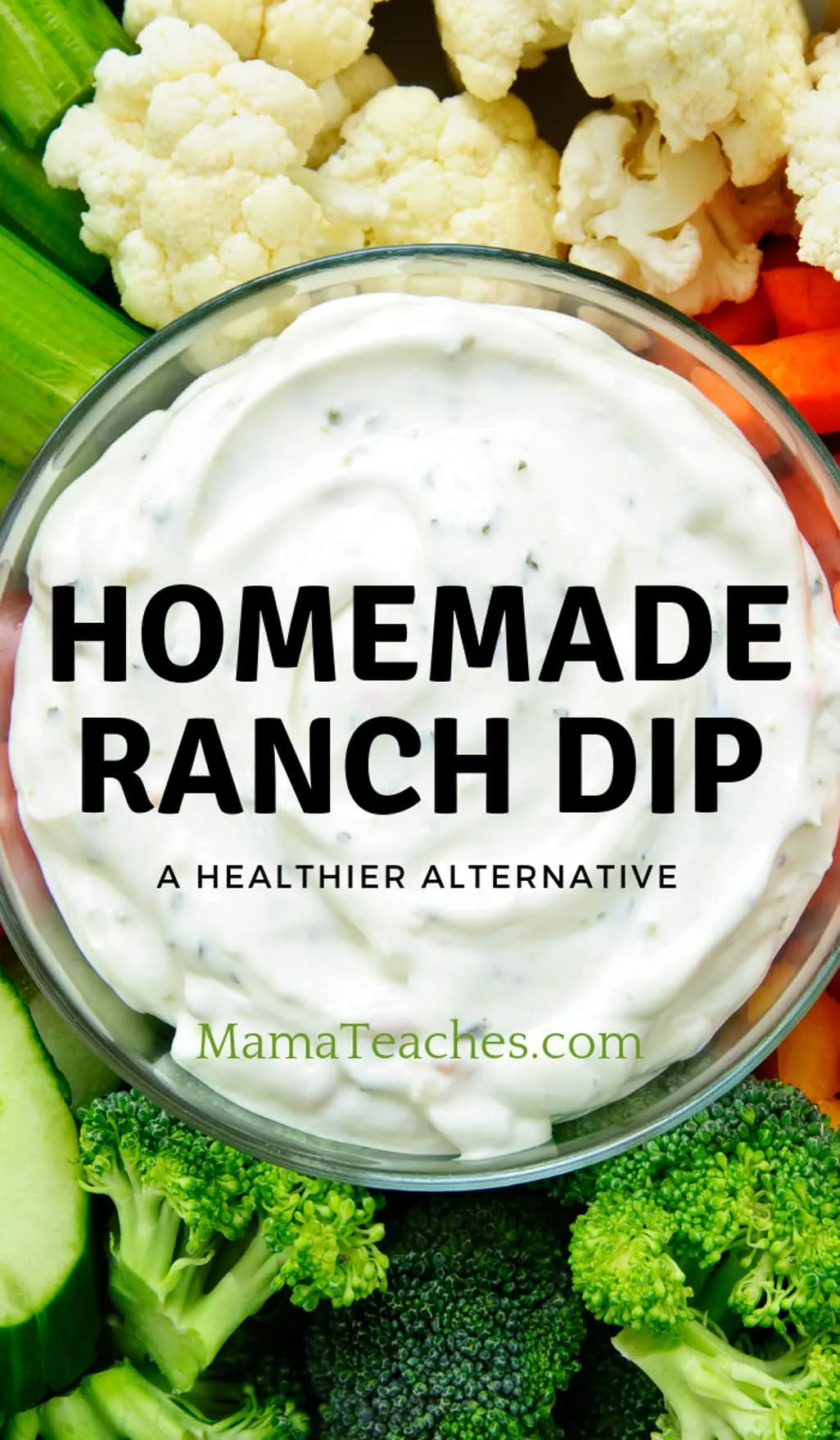 ​
Why Yogurt is Your New BFF
Hesitant about trying yogurt instead of sour cream?
Don't be!
Fat-free, plain Greek yogurt tastes very similar and, when mixed with the other ingredients, you can't even tell the difference.
It's a great way to get some extra protein into your meal or snack while cutting down on unhealthy fats and artificial ingredients.
My kids love homemade ranch dip when we pair it with Cracker Chicken or pita chips!
Yours will too!
​