This slow cooker spaghetti sauce recipe is super easy to make and is sure to please even the pickiest of eaters.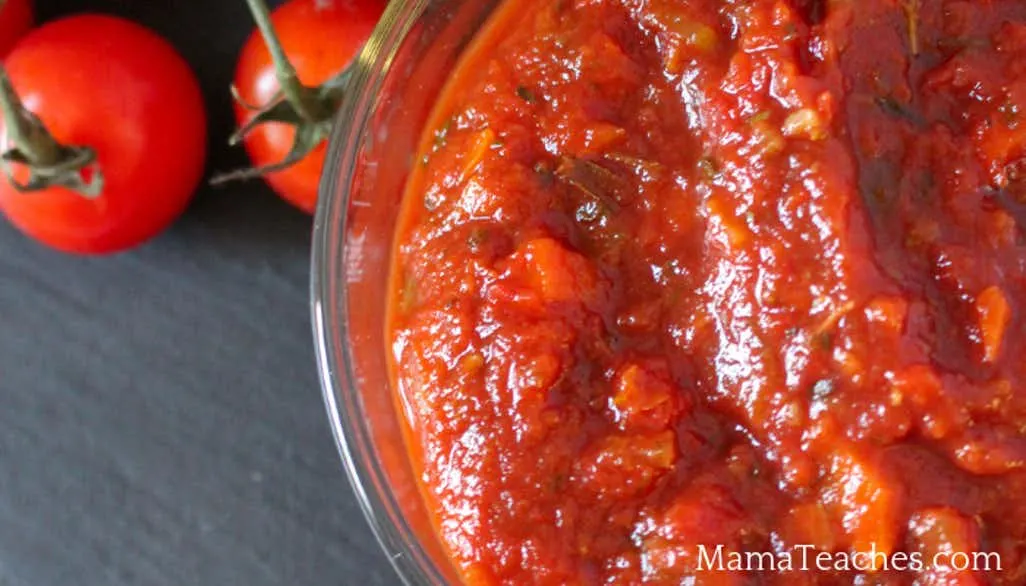 This article contains affiliate links to things that you might like.
Give a child a bowl of spaghetti and she'll happily devour the entire thing.
Give a child a bowl of broccoli and good luck with that.
As a mom of three picky eaters, I completely understand the challenges of feeding a household full of kids.
My go to recipe for keeping everyone happy?
This slow cooker marinara sauce.
The secret is in the sauce – quite literally.
I add a healthy dose of veggies to the mix to sneak in those nutrients while the kids remain blissfully unaware.
The trick it to make sure that they get blended really, really, really well.
If one of them spots a piece of broccoli, it's all over.
So blend well!
Serve with either regular spaghetti noodles, angel hair pasta, or try some fun veggie rotini or wagon wheel pasta.
Enjoy!
​
Slow Cooker Marinara Sauce Recipe
Ingredients:
28 oz can crushed tomatoes
8 oz can tomato sauce
6 oz tomato paste
2 carrots
2 stalks celery
2 cups broccoli florets
1 onion
½ tbsp minced garlic
2 whole bay leaves
1 tbsp dried basil
½ tbsp dried oregano
1 tbsp dried savory
Seasoned salt
Pepper
¼ cup of sugar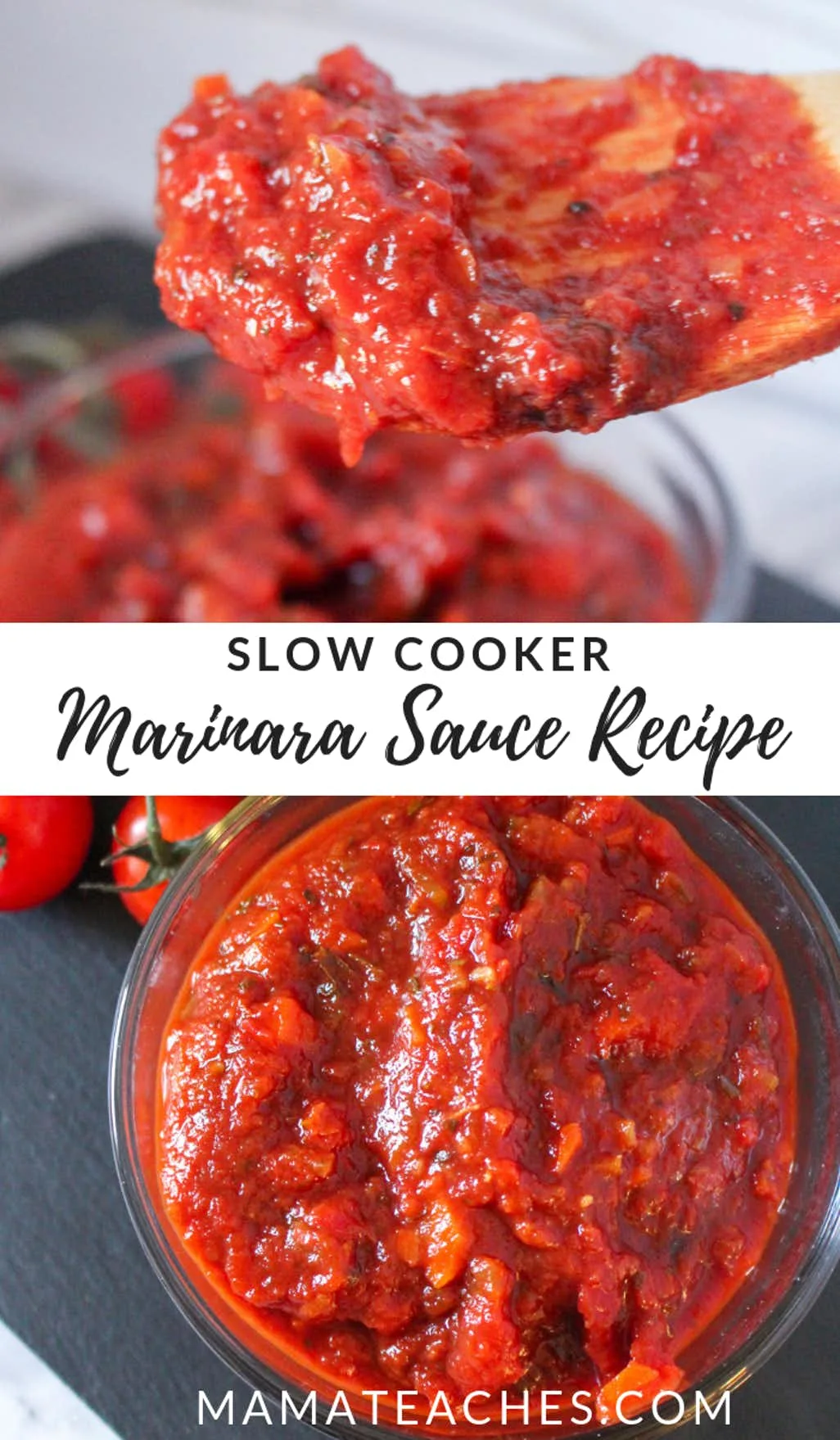 Instructions:
If you are using a slow cooker liner, put one into your slow cooker.
Empty out a 28 oz can of crushed tomatoes in the slow cooker.
Add 8 oz of tomato sauce and 6 oz can of tomato paste. Mix together until well incorporated.
In a food processor, blend the carrots, celery, broccoli, and onion. Add to the slow cooker.
Add in garlic, bay leaves, basil, oregano, and savory. Season with seasoned salt and pepper. Mix together.
Add in ¼ cup of sugar. We like our sauce sweeter – if you don't add a bit less. You can play with the sweetness of your sauce.
Cover and cook on low for 8 hours.
Remove the bay leaves before serving.
​