If you want to teach someone to read, you've definitely asked this question, "What are high frequency words?" Well, we've got the answer!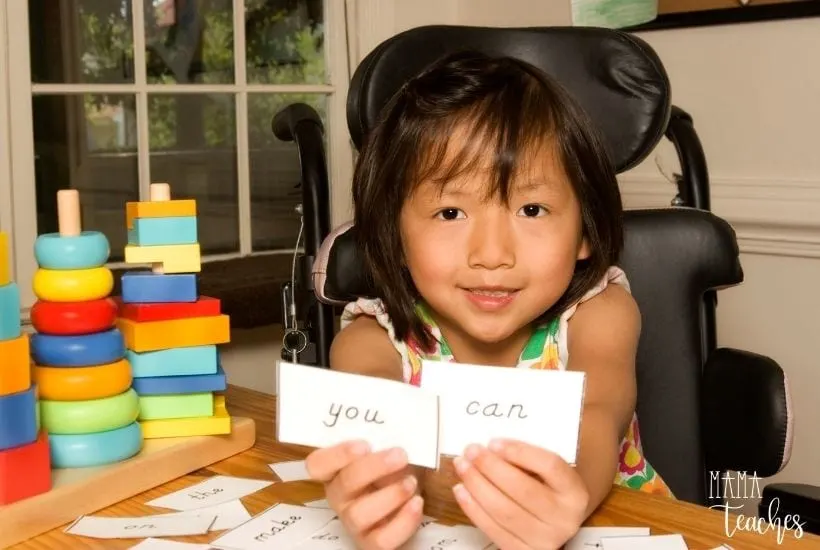 This article contains affiliate links to things that you might like.
High Frequency Words
So what are high-frequency words?
High-frequency words are the words that occur most often in printed material.
They may follow regular phonetic patterns, but then again they may not.
The words that make this list are the most common written words in the English language.
If a beginning reader can memorize and then recognize these words by sight, it will speed the path to fluency.
He won't need to sound out the word "the" every time he encounters it.
Memorizing the high-frequency words get kids reading sooner and more smoothly.
High Frequency Word Lists
There are two common lists of high-frequency words: the Dolch list and the Fry list.
The Dolch list consists of 220 words ordered from pre-primer (Pre-K) level to third-grade level.
None of the words in this list are nouns (unless the word is sometimes more than one part of speech, like can).
Dolch has a separate list of 95 high-frequency nouns.
The Fry list is 1000 words long, and it includes all parts of speech.
Instead of sorting them by grade level, the Fry list sorts words from highest frequency to lowest frequency.
There is no differentiation of grades.
So which words should you teach your kids to recognize by sight?
Read on for grade-by-grade recommendations for high-frequency words list.
Below you will find the Pre-K to third-grade level lists from Dolch.
Grades 4 and 5 are the 95 Dolch high-frequency nouns divided in half.
If you would prefer to use the 1000-word Fry list, typically a child would learn words 1-300 in Pre-K through third grade, and then words 301 to 1000 after that.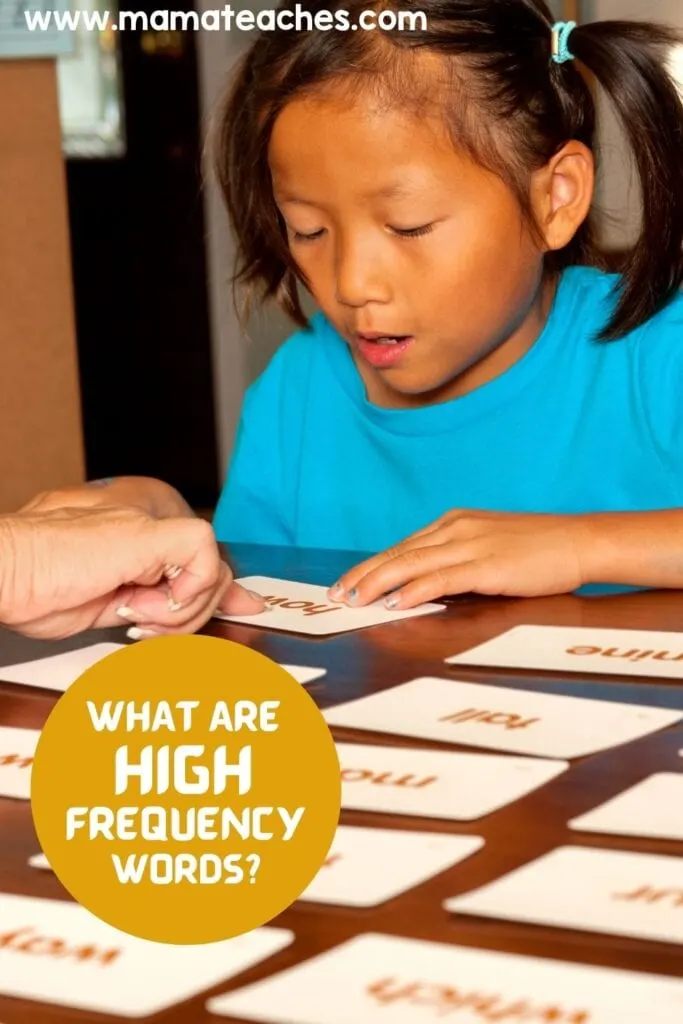 High Frequency Words – Pre-K
a, and, away, big, blue, can, come, down, find, for, funny, go, help, here, I, in, is, it, jump, little, look, make, me, my, not, one, play, red, run, said, see, the, three, to, two, up, we, where, yellow, you
High Frequency Words – Kindergarten
all, am, are, at, ate, be, black, brown, but, came, did, do, eat, four, get, good, have, he, into, like, must, new, no, now, on, our, out, please, pretty, ran, ride, saw, say, she, so, soon, that, there, they, this, too, under, want, was, well, went, what, white, who, will, with, yes
High Frequency Words – 1st Grade
after, again, an, any, as, ask, by, could, every, fly, from, give, going, had, has, her, him, his, how, just, know, let, live, may, of, old, once, open, over, put, round, some, stop, take, thank, them, then, think, walk, were, when
High Frequency Words – 2nd Grade
always, around, because, been, before, best, both, buy, call, cold, does, don't, fast, first, five, found, gave, goes, green, its, made, many, off, or, pull, read, right, sing, sit, sleep, tell, their, these, those, upon, us, use, very, wash, which, why, wish, work, would, write, your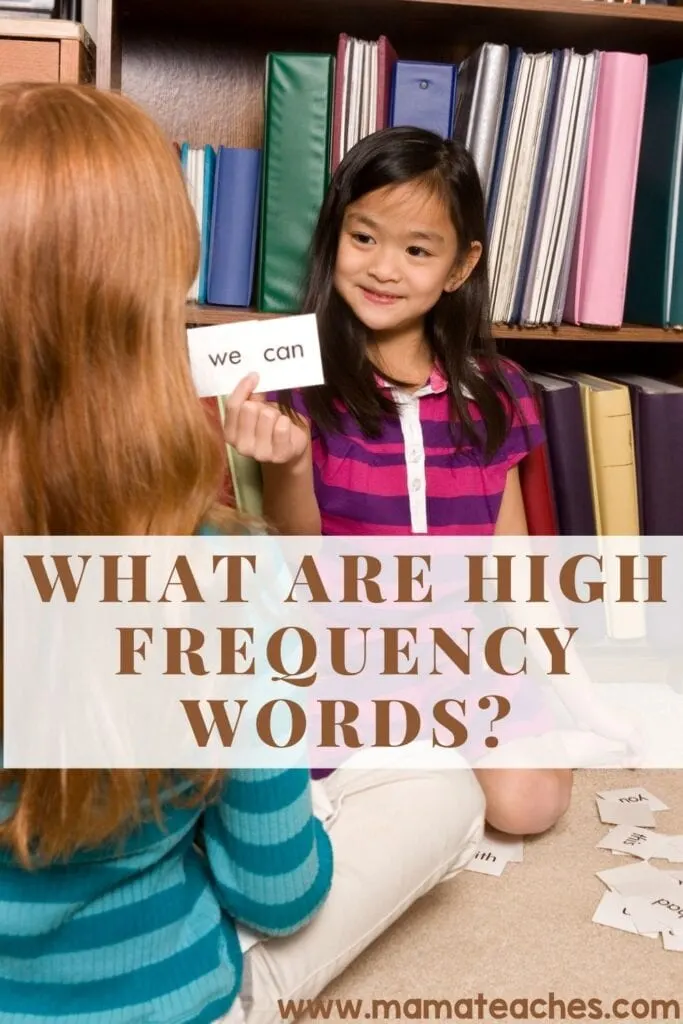 High Frequency Words – 3rd Grade
about, better, bring, carry, clean, cut, done, draw, drink, eight, fall, far, full, got, grow, hold, hot, hurt, if, keep, kind, laugh, light, long, much, myself, never, only, own, pick, seven, shall, show, six, small, start, ten, today, together, try, warm
High Frequency Words – 4th Grade
apple, baby, back, ball, bear, bed, bell, bird, birthday, boat, box, boy, bread, brother, cake, car, cat, chair, chicken, children, Christmas, coat, corn, cow, day, dog, doll, door, duck, egg, eye, farm, farmer, father, feet, fire, fish, floor, flower, game, garden, girl, goodbye, grass, ground, hand, head, hill, home, horse
High Frequency Words – 5th Grade
house, kitty, leg, letter, man, men, milk, money, morning, mother, name, nest, night, paper, party, picture, pig, rabbit, rain, ring, robin, Santa Claus, school, seed, sheep, shoe, sister, snow, song, squirrel, stick, street, sun, table, thing, time, top, toy, tree, watch, water, way, wind, window, wood
The Answer You Were Looking for!
What are they? You know the answer now, and you've got the lists ready to go.
Fluency, here we come!
You May Also Like: