Don't stay cooped up – get outdoors!
Get the ultimate winter bucket list for families and a free printable to hang on your fridge.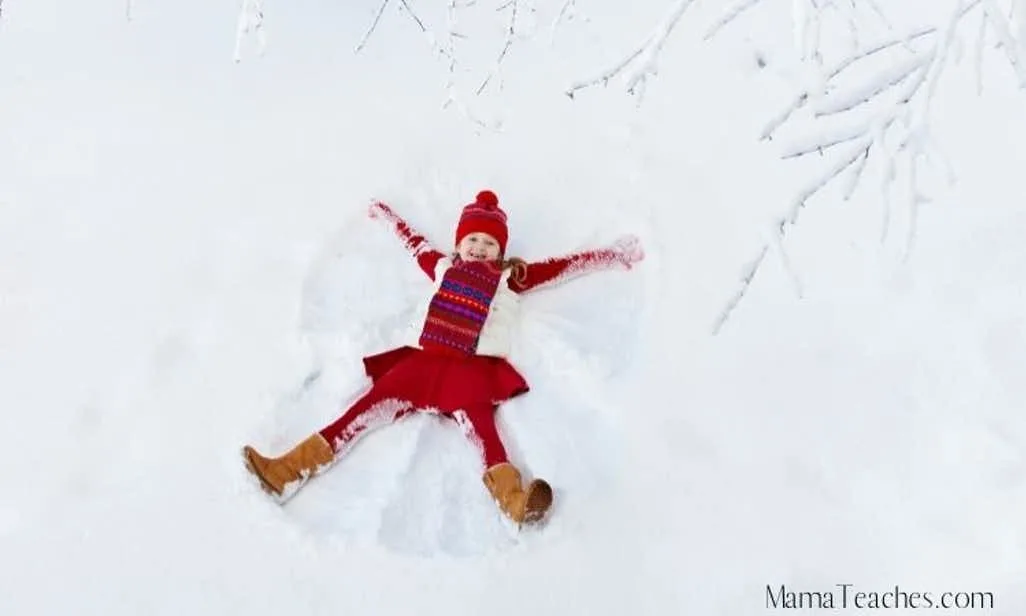 This article contains affiliate links to things that you might like.
The cold weather is coming and with that comes trying to find things to do that will keep the kids busy.
After all, the warm and lazy days of summer are over, and they are being replaced with cold blustery conditions that make most want to stay inside. (*raising hand high!*)
However, this doesn't mean that your kids should stop having fun.
Creating the ultimate winter bucket list for kids is an amazing way to keep everyone busy and entertained over the winter.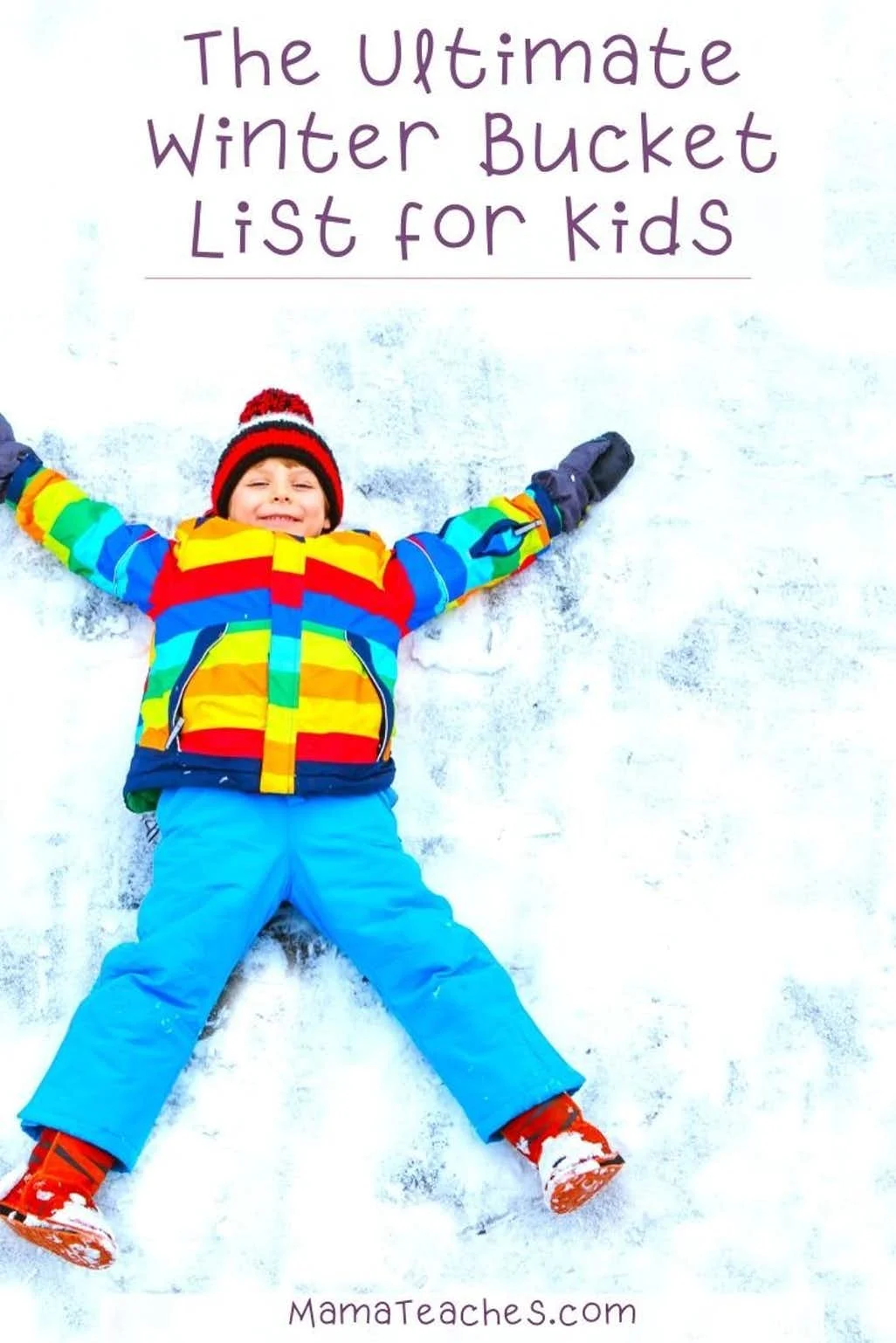 Winter Bucket List Ideas
Each new season brings with it the chance for your kids to enjoy themselves.
In fact, winter can be one of the most wonderful times of the year, if you take advantage of all it has to offer.
Creating a winter bucket list for your kids is a great way to keep them busy and provide them with an amazing winter season.
​
​
The Ultimate Winter Bucket List for Kids
Go caroling
Make snow angels
Shovel your neighbor's driveway
Go tree shopping with your family
Make ornaments out of salt dough
Send Christmas cards and gifts to soldiers overseas
Go sledding
Go skiing
Build a snowman
Have a snowball fight
Go ice skating
Volunteer at a homeless shelter or soup kitchen
Decorate your home both inside and out
Go on a sleigh ride
Have a bonfire with your family
Watch a winter/holiday movie marathon
Make your own hot chocolate
Read your favorite holiday stories
Have a coloring contest with your friends
Go snowboarding
Tour the neighborhood to look at the lights
Make a blanket and pillow fort in your living room
Make frozen bubbles
Use food coloring to make pictures in the snow
Catch snowflakes on your tongue
Hand out candy canes at the children's hospital
Make a puzzle
Go bowling as a family
Create your own holiday countdown
What a story about the holidays
Make snowflakes out of paper
Drink hot apple cider
Host your own family holiday karaoke
Decorate a gingerbread house
Start a scrapbook
Make your own ugly Christmas sweater
Watch the snow fall outside your window
Build an igloo outside
Have a living room picnic
Take a walk in the snow
Watch a hockey game
Try a new hobby
Bake something delicious with your family
Have a bubble bath
Attend a holiday parade
Make an obstacle course out of snow
Create a list of new year's resolutions
Visit a winter festival
Go camping in your living room
Put on a family play
BONUS: 51. Play Charades!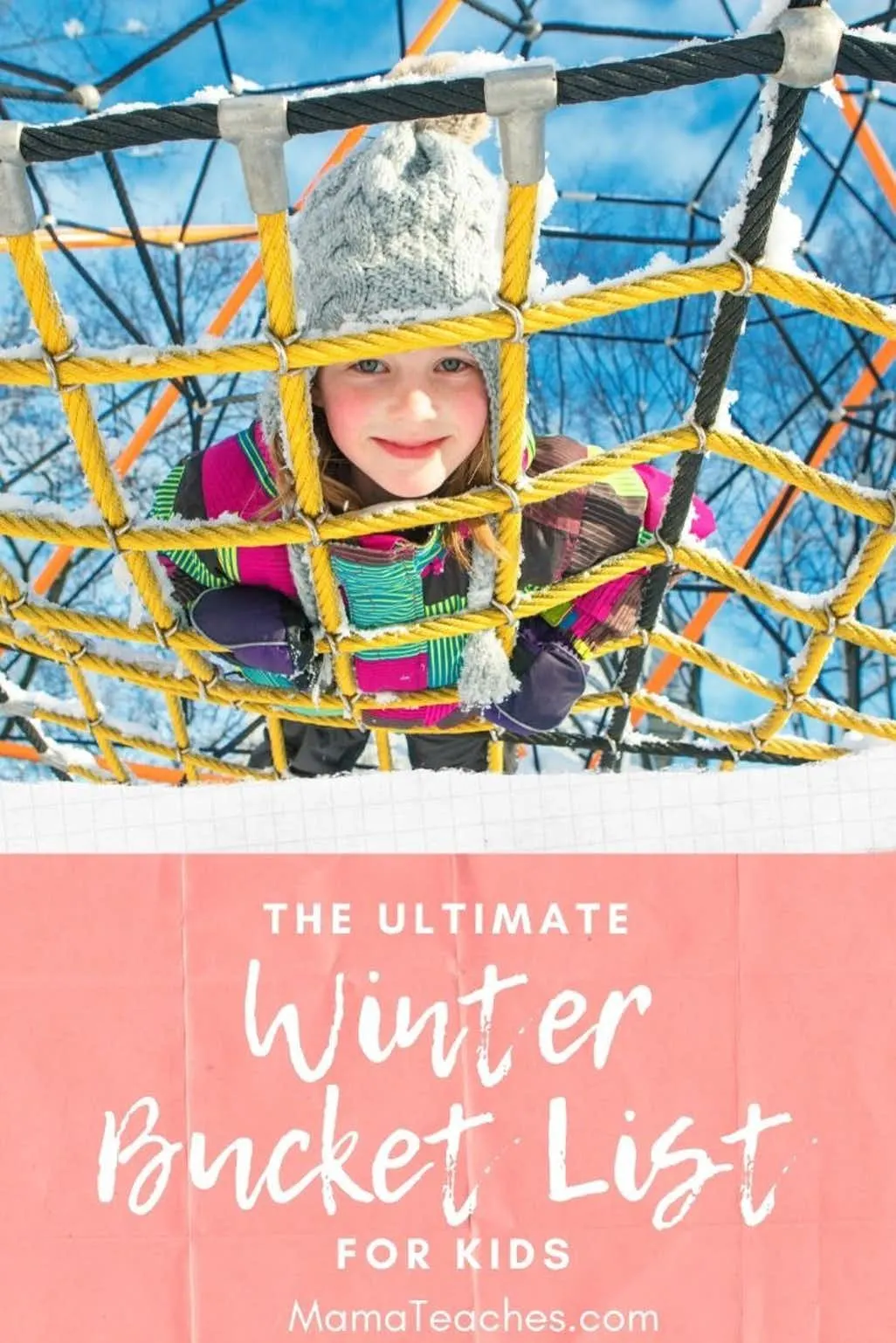 ​
Chasing Away Boredom with a Winter Bucket List for Kids
The winter months may be cold and blustery but that doesn't mean that your kids should be bored.
Keep your little ones busy this winter with the ultimate winter bucket list for kids.
In fact, you can even get creative and add some of your own wonderful ideas to the list.