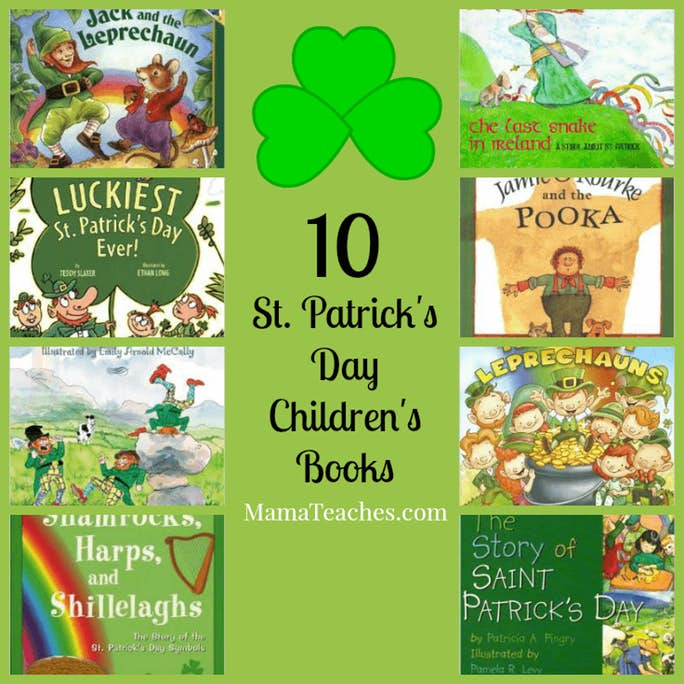 This article contains affiliate links to things that you might like.
St. Patrick's Day is nearly upon us, and it's the perfect time to start planning for fun on this wonderfully whimsical holiday.
What better way to start off the celebration than by picking up some St. Patrick's Day children's books!
Here are a few delightful books that will keep the kiddos' attention and engage them with various fun and informative St. Paddy's Day tales.
Enjoy!
This article contains affiliate links.
10 St. Patrick's Day Children's Books
This lovable book briefly describes the life of Patrick, going over his time as a missionary, shepherd and a teacher, while beautifully landscaping Ireland in its full glory.
Prior to describing his life, the story starts with recognizable images symbolic of the holiday; shamrocks, harps and leprechauns.
Undoubtedly, it's a must-read.
A joyful rhythmic tale about ten leprechauns at the end of a rainbow.
It will keep your child's interest with intriguing illustrative pictures on each page.
Deceptively simple, but insanely fun!
If you want to delve into Patrick's story even further, especially his time as a shepherd, then this a book you might consider.
The writer beautifully depicts the values of religion and it can prove to be a source of knowledge for your children or grandchildren.
It maintains a strong historical accuracy which is nice for a children's book. It also goes over some of the popular legends of Ireland's patron.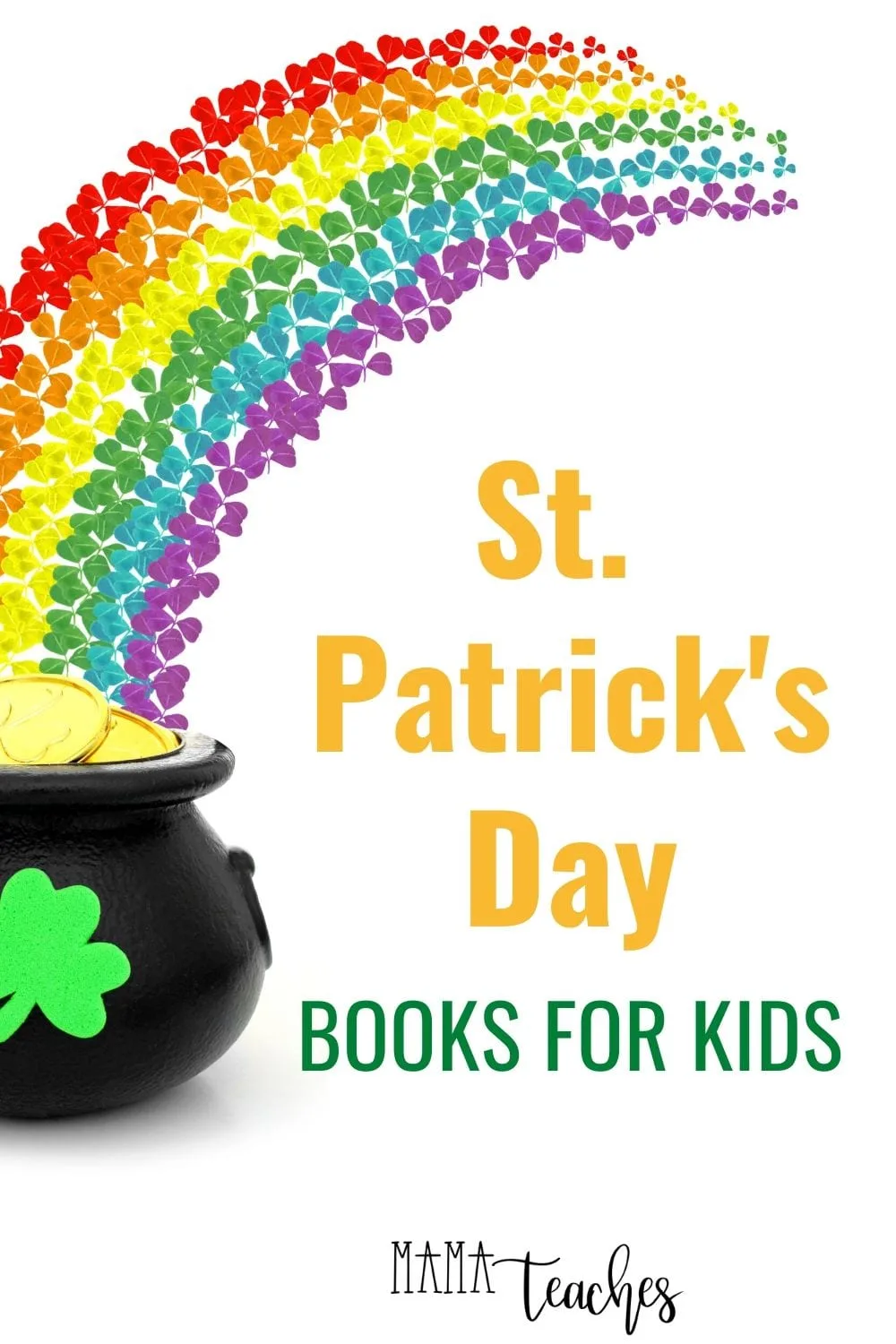 Jack Mouse spends time visiting his fun cousin, Sean, on St. Patrick's Day.
Sean sparks an interesting conversation about the myth of leprechauns.
This drives Jack to find out if they truly exist and possibly catch one!
A genuinely wonderful tale that children will enjoy as they learn about Irish folk stories and common traditions on St. Patrick's Day.
This wonderful book is full of informative tales that will teach your children the values of St. Patrick's Day.
The author wrote the book with a warm tone that makes these rich tales entertaining and engaging.
You will learn the origin of St. Patrick and the holiday itself, as well as the well-known symbols related to it: shamrocks, harps, reed pipes and many more.
This book captures the spirit of St. Patrick in a beautiful manner.
This book gives kids the leprechaun perspective of things by showing what they do, and how they do it.
Besides burying a pot of gold at the end of a rainbow, of course!
As the three featured companions discover, leprechauns enjoy mischievous acts of all kinds.
This book will definitely entertain anyone who reads it.
A funny, charming story that is perfect for little mischief makers.
This book focuses on one of the many popular legends related to St. Patrick's Day.
More specifically, the tale about the last snake in Ireland.
A long time ago, many mean snakes were populating Ireland's hills, bringing mischief every step of their way.
Patrick, before becoming a saint, drives the evil snakes out of Ireland using a ring from his magic bell, all but one – which he throws into Loch Ness lake.
This book may not be directly related to St. Patrick's Day, but it's a wonderful heartwarming story nonetheless.
Fully capturing the spirit of the holiday, it will bring joy and laughter to your children.
The story focuses on Jamie O'Rourke, quite possibly the laziest man in all of Ireland! Soon after, Jamie discovers a magical Pooka in his home that starts cleaning his house, after which Jamie considers himself the luckiest man in Ireland!
But how long will that luck last?
Jamie's adventures with the Pooka will certainly have your kids interested in reading more about this entertaining character.
Your children will giggle through this book as the entire town eats from one Big Potato, definitely a fun read as always depicting Jamie's laziness and the consequences it bears, as well as rewards, surprisingly.
Have fun with your loved ones with this fabulous story about a family of leprechauns and their entertaining celebration on St. Patrick's Day.
Join their adventures involving dancing, feasting and lovely music!
After reading some of the delightful tales, be sure to check out these other resources: