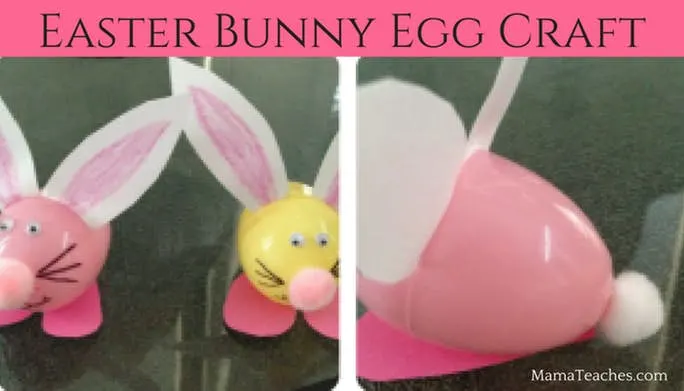 This article contains affiliate links to things that you might like.
In addition to decorating the small trees and bushes outside with plastic eggs for Easter, we also like to use them for holiday crafts for the kids.
These quick and easy Easter Bunny Eggs are perfect for placing above the fireplace, lining up in the center of the dining room table runner, or placing on the windowsill as you wait for the Easter Bunny to arrive.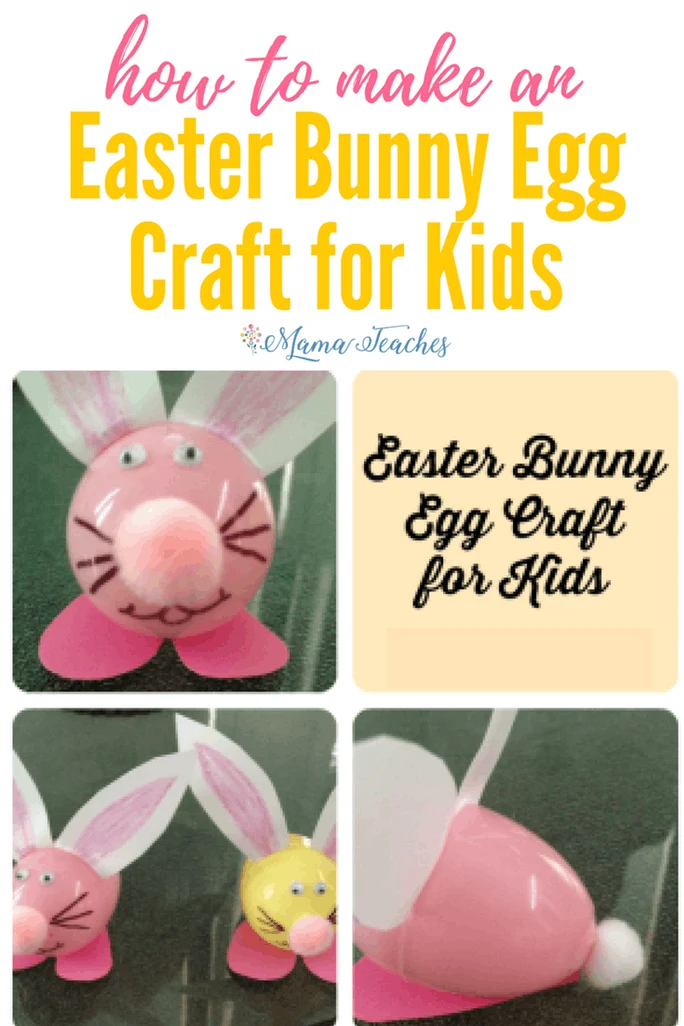 Easter Bunny Eggs
Ages: 3+ (with adult supervision)
Time: 15-20 minutes
Materials Needed:
Plastic eggs
Tape
Scissors
Googly eyes
Sharpie marker
Craft glue
Cotton balls
Small pom pom
Card stock
Pink crayon
Directions:
Cut out two rabbit ears from the card stock and color the inside of the ear with a pink crayon.
Open the plastic egg and tape the bottom of each ear to the inside of the large section of the egg with the pink side facing the opening. Bend the ears back so that they stand up straight.
Put the pieces of the plastic egg together. (Note: This might be difficult for young artists to do without a bit of adult assistance.)
Cut out a heart for the bunny feet from the card stock and glue it to the bottom of the egg.
Glue a cotton ball on the back for a tail and a pom pom on the front for a nose.
Glue the eyes on the face next.
Use the permanent marker to draw the mouth and whiskers.
After the glue is completely dry, display your egg bunny!
Did you make some Easter Bunny Eggs with your kids? Take a photo and share it with us below or tag us onInstagram @MamaTeaches!