The American Revolution for kids doesn't have to be boring or complex. Here are some teaching resources to help!
I grew up and still live near Valley Forge Park, where Washington and his troops spent the winter during the Revolutionary War.
I've visited Washington's headquarters, explored the rebuilt wooden huts, and actually used to work in the museum run by the Valley Forge Historical Society with my grandmother when I was a teenager (it was so haunted!).
Plus, Philadelphia and all of its history is just a 20-minute drive (depending on crazy city traffic!) away. (As a total aside, the main video on that Philadelphia page cracks me up because people are not sitting posed on the lawn anywhere.)
So, the American Revolutionary War has been part of my life forever.
And while I understand the importance of teaching children about this period in American history, I wasn't always sure how to do it in a way that was engaging and fun.
---
The Revolutionary War was a pivotal moment in our nation's history and is an essential part of any social studies curriculum.
However, finding the right resources to teach the American Revolutionary War to kids can be a challenge.
In this article, I will share with you some of my favorite resources for teaching this critical period in our nation's history to students of all ages.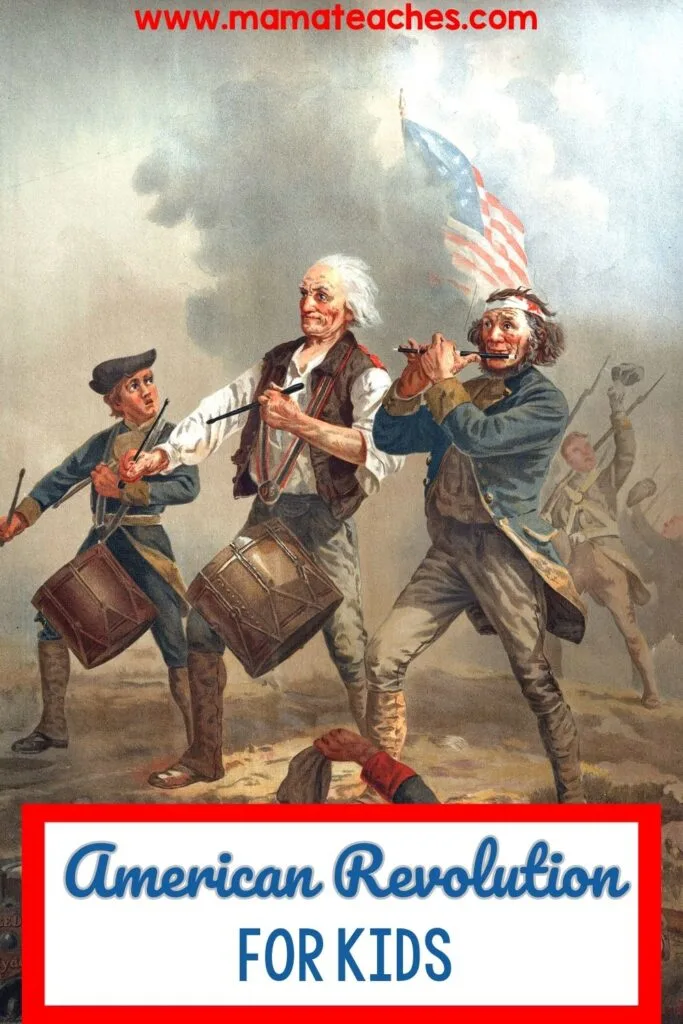 This article contains affiliate links to things that you might like.
Resources for Teaching the American Revolution to Kids
Videos
This animated television series offers an engaging and historically accurate portrayal of the American Revolution through the eyes of young characters. Available on YouTube or on DVD.
Episode 28 covers the American Revolution, providing a concise and informative overview in a fun and engaging format. Available on YouTube.
This documentary series provides a detailed look at the events, key figures, and battles of the Revolutionary War. Available on the History Channel website, YouTube or on DVD.
Books
A historical fiction novel for middle-grade readers that tells the story of a young apprentice silversmith who becomes involved in the events leading up to the American Revolution.
This Newbery Honor-winning book explores the impact of the Revolutionary War on a family divided by political beliefs.
This illustrated book presents the perspectives of both King George III and George Washington, providing a balanced view of the conflict.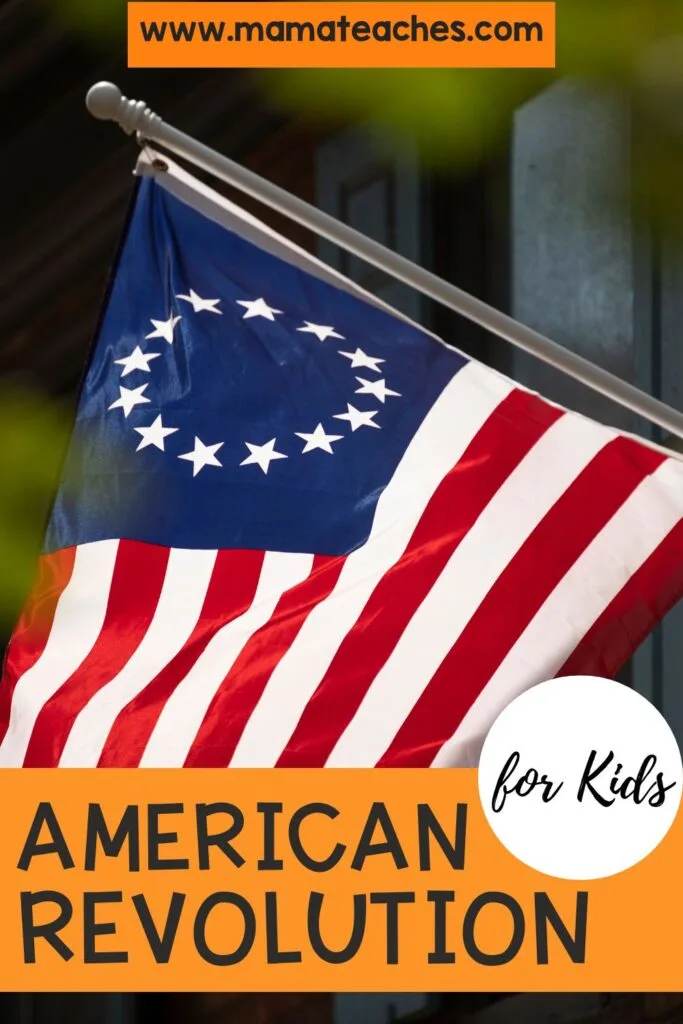 Podcasts
Bonus Episode Knox Says Yes tells the tale of Henry Knox a former bookseller turned soldier during the American Revolutionary War.
Episode 4 covers the life of Abigail Adams, providing insight into her role during the Revolutionary War and her influence on her husband, John Adams.
Websites
This website offers a wealth of resources, including lesson plans, primary source materials, and interactive activities related to the Revolutionary War.
The institute's website features a variety of resources for teaching the Revolutionary War, including timelines, essays, and multimedia content.
This website provides a range of resources for teaching the American Revolution, such as lesson plans, primary sources, and interactive activities.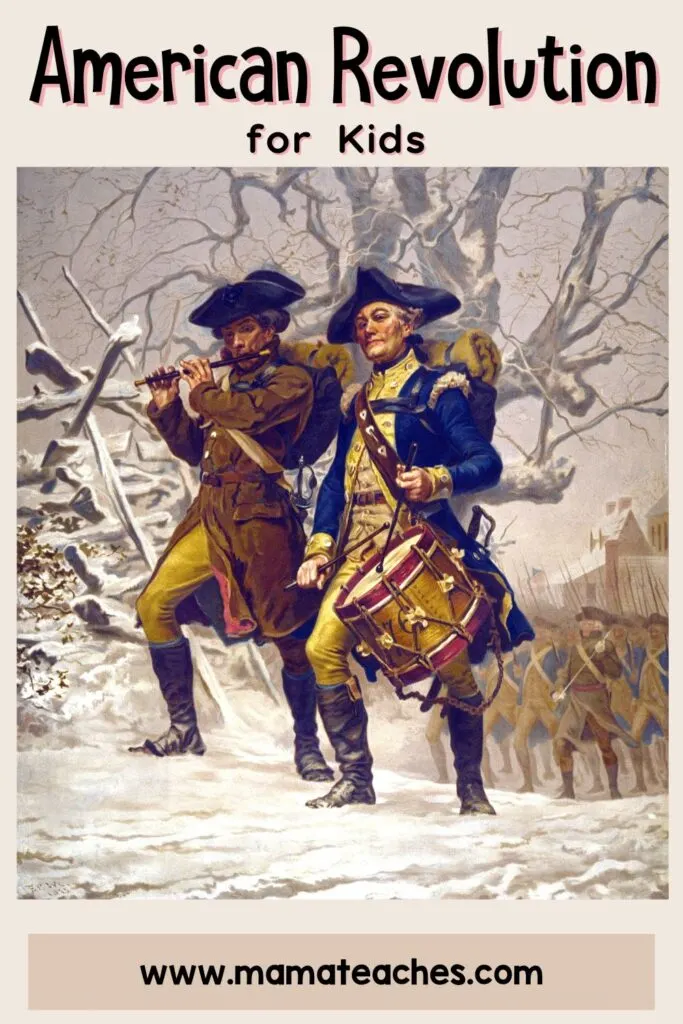 Apps
Revolutionary Choices is a cutting-edge strategy game that immerses you in the American Revolution era.
Your choices hold the power to shape the fate of the Patriot cause and the American Republic.
Winning the war requires a comprehensive approach, not just limited to battlefield tactics but also considering the significant events encountered by the Revolutionary generation in the Continental Congress and individual states.
American Revolution – Timeline (iOS)
This app provides an interactive timeline of the events leading up to and during the Revolutionary War, complete with images, maps, and descriptions.
Mission US: Think Fast! About the Past (iOS, Android)
Although this app covers multiple periods in American history, it includes a section on the Revolutionary War. Players assume the role of a time-traveling reporter who must answer questions about different historical events.
This app recreates the battlefields of the American Revolution and requires players to wage campaigns in order to win the war.
---
Remember to review the age recommendations and compatibility requirements for each resource to ensure they are suitable for your students' needs and devices.
Using these apps in conjunction with other resources, such as books, videos, and websites, can create a comprehensive and engaging learning experience for kids studying the American Revolution.
By using these resources, you can create a comprehensive and engaging curriculum that caters to children of varying ages and learning styles, ensuring they gain a deep understanding of the Revolutionary War and its significance in American history.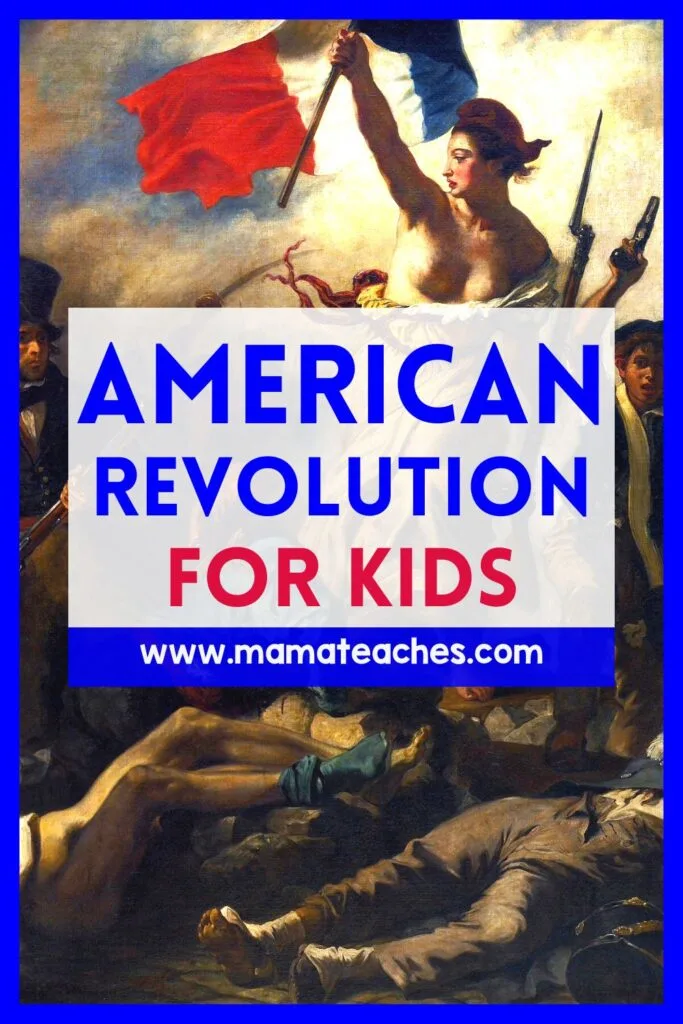 Other Lesson Ideas
One way to enhance the learning experience is by incorporating hands-on activities and projects that allow students to actively engage with the material.
For example, you could have students create their own Revolutionary War-era newspapers, complete with articles and illustrations about key events and figures.
This activity not only fosters creativity but also helps develop research and writing skills.
Another idea is to organize a classroom debate on a topic related to the Revolutionary War, such as whether the colonists were justified in rebelling against British rule.
Assign students to different sides of the argument and have them research and prepare their points before presenting them in a structured debate format.
This activity promotes critical thinking, persuasive communication, and teamwork.
Finally, consider taking advantage of local resources, such as museums, historical sites, or reenactments, if possible.
These experiences can bring history to life for your students, making the Revolutionary War more tangible and memorable.
As you explore these resources and activities, remember that the goal is to inspire curiosity, foster a love for history, and help your students develop a deeper understanding of the events and people that shaped the United States during the Revolutionary War.
I hope you found the list of resources helpful for teaching children about the Revolutionary War.
It's important to remember that each child has unique interests and learning styles, so don't hesitate to mix and match these resources or explore additional ones that might better suit your students' needs.
Happy teaching!
YOU MAY ALSO LIKE…