History books are filled with stories about men, but where are the women?
Find out why you should teach your kids about women in history.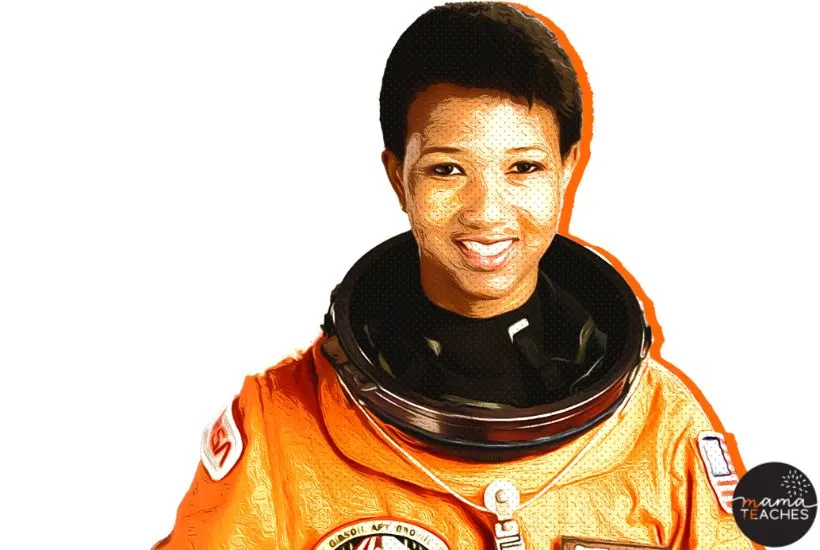 This article contains affiliate links to things that you might like.
The Importance of Women in History
Some history programs give the impression that men were the history makers while women just sat on the sidelines.
This couldn't be further from the truth! History is full of examples of daring, creative, accomplished women.
Instead of minimizing them, we should ensure our history study includes them.
From queens to scientists, inventors to social activists, explorers to authors, women have impacted the world in countless ways.
To overlook their stories and contributions is to leave a glaring hole in the history of our world.
Why Kids Need to Know About Famous Women
First and foremost, you want your kids to have an accurate picture of history.
Women have always been movers and shakers, so it is essential to include them in any well-rounded history study.
Second, you need to remember who is studying history.
By excluding famous women, you send the message that women don't matter and can't affect change in the world.
Do you want to send this message to children?
Absolutely not!
Women in history can inspire both boys and girls alike to overcome adversity and change the world.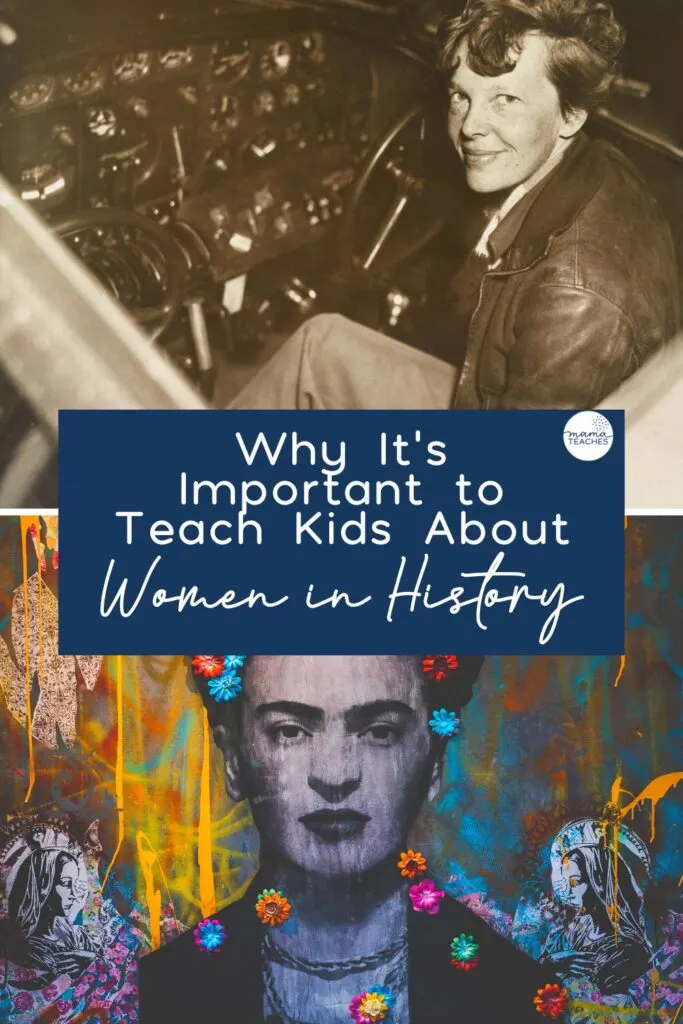 Examples of Famous Women in History
Check out these three fascinating and inspiring women!
Grace O'Malley
Grace O'Malley was a swash-buckling pirate queen!
Born to a pirate clan in Ireland in 1530, she longed to sail the high seas as the men did.
When her father told her she couldn't sail because her hair would get caught in the ropes, Grace chopped her hair off, earning her the nickname "Grace Bald." Grace was a successful pirate, waging battles and boarding ships (even as a mom of four!).
She even met the queen of England, but they had to speak to one another in Latin because Grace never learned English (the pirate clan made this a point of pride; they spoke in Gaelic).
Mae Jemison
What can't Mae Jemison do?
She is a doctor, engineer, and NASA astronaut!
In 1992 she made history as the first Black woman to travel to space.
She attended Stanford University and Cornell Medical School, working as a medical doctor in Los Angeles.
Dr. Jemison is fluent in 4 languages (English, Japanese, Swahili, and Russian) and spent two years working in Africa for the Peace Corps.
After that time, she worked as a NASA astronaut for six years.
She has even guest-starred in episodes of Star Trek!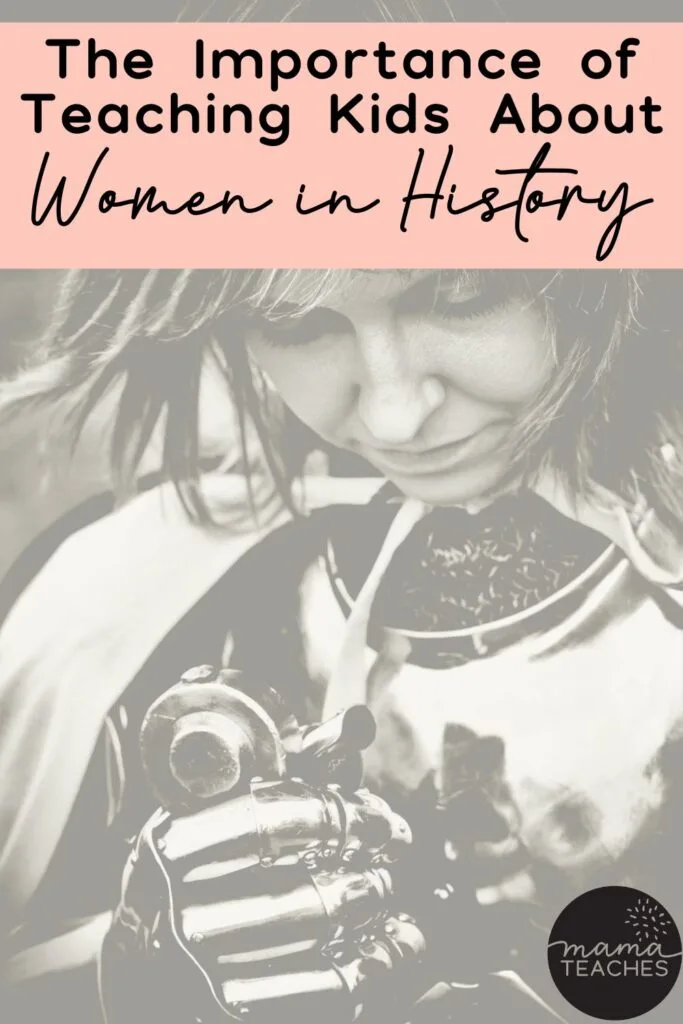 Junko Tabei
Junko Tabei was a tiny woman (only 4'7″), but she was the first woman to climb the highest mountain in the world!
She founded an all-female climbing club in her home country of Japan (the first of its kind) and led an all-female expedition up Mount Everest.
This was not her only climbing accomplishment.
A lifelong intrepid climber, she scaled all "Seven Summits" (the highest mountains in the world).
Teaching Kids About Women in History
Don't neglect the famous women of history.
Not only should their contributions be recognized, but their stories will entertain and inspire!
Be sure to play our new favorite game, HerStory, to learn more about the women mentioned above and so many other famous women in history!
You May Also Like: