Since you start your class with a question, why not make it an entertaining one?
Get off to a great start by asking fun attendance questions.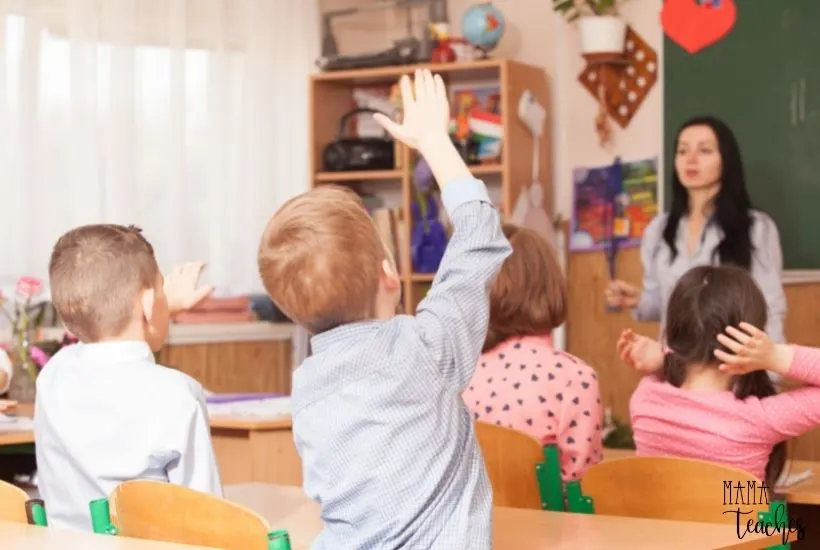 This article contains affiliate links to things that you might like.
What Are Attendance Questions?
If you have seen the movie Ferris Bueller's Day Off (and please tell me you have!), you know the scene where the mind-numbing economics teacher is taking attendance.
He drones each student's last name to take attendance, "Bueller? Bueller? Bueller? Bueller?" The students are falling asleep before class even begins.
That economics teacher asks the most basic attendance question: the student's name.
Why confine yourself to that hum-drum way of starting class?
You can ask an engaging question to find out which students are in attendance and get to know them a bit better in the process.
How to Use Attendance Questions
Attendance is normally a "dead zone" of class time.
Either you take attendance silently and skip any interaction or you play the role of Ferris Bueller's economics teacher and drone on and on.
Instead, start your class with an attendance question that will get your kids' attention!
You'll get to know your students–and they'll get to know each other– in the process.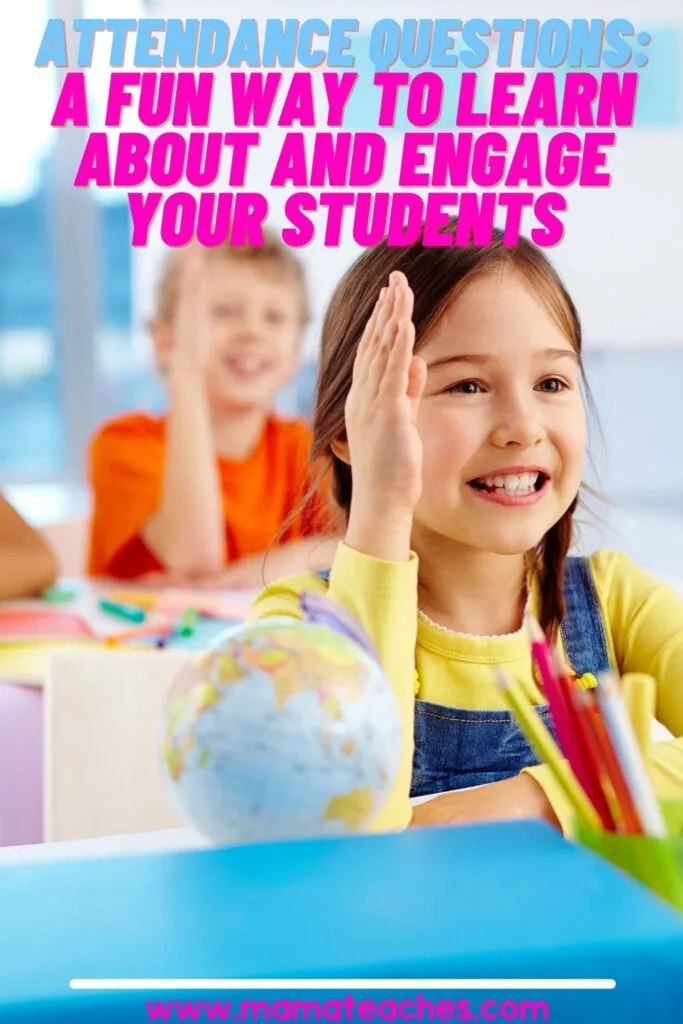 Pick a question of the day to ask all the students.
Call a student's name, and ask the question. Her answer is the indication that she is indeed present.
For example, you would say, "Sarah, what is your favorite flavor of ice cream?" Sarah then responds, "Mint chocolate chip" (because that is the best!).
Another student could even make tallies on the board to discover the most popular flavor.
None of this takes any more time than the economics teacher's method, but it is a lot more fun.
Here are some sample attendance questions:
What is your favorite animal?
What is your favorite TV show?
What is your favorite school subject?
What is the best breakfast?
What is your favorite dessert?
Do you want more ideas for attendance questions? I've got surefire winners!
You can access 12 free attendance questions in the freebie library, and you can find one for every day of the year right here (yep, I came up with 180 questions) in my TeachersPayTeachers store. No brainstorming is required!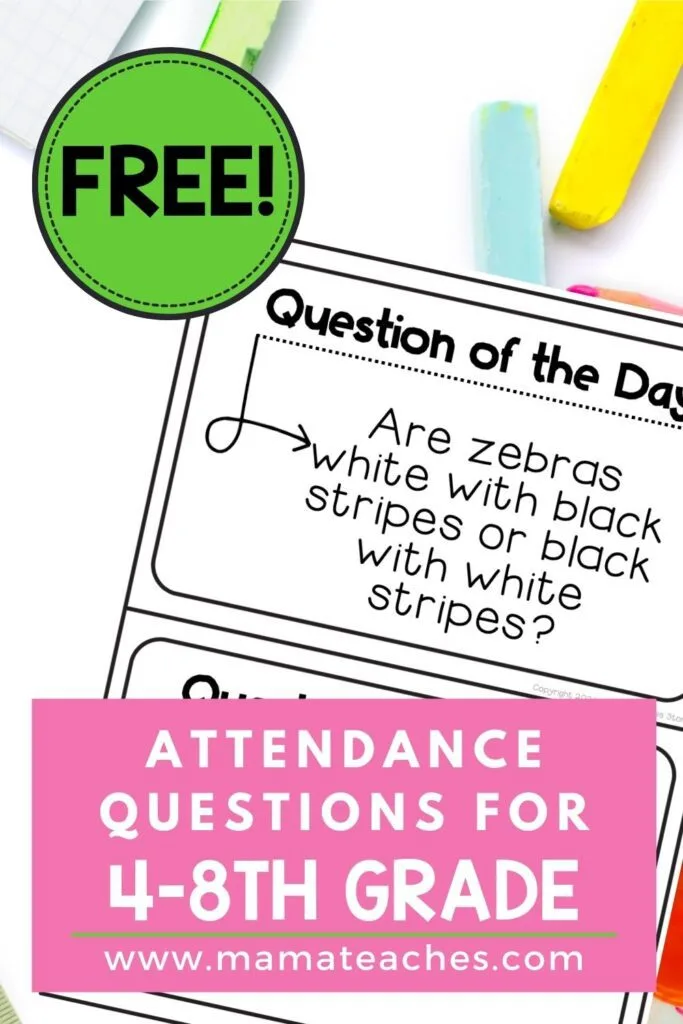 Would You Rather Questions
Would you rather questions can also work as attendance questions because kids love to answer hypotheticals.
An adult might balk at the question, "Would you rather be a leprechaun with a golden top hat or green, glittery hair?" but a third-grader will delight in picturing himself that way. Know your audience!
If you are teaching online, you can post the question as a slide for your class to consider.
If you are in person, you can print and post the question for the class to think about as they enter.
(Bonus: These questions also make great writing prompts!).
Check out these 100 Would You Rather Questions in both digital (Google Slides) and printable versions.
Engaging Your Students with Attendance Questions
Try out some fun attendance questions to engage your students and get to know them better.
The beginning of class will go from boring to beguiling in no time!