Move beyond the typical desk and chairs and consider alternative seating in the classroom.
This may be just the change your learners need to be at their best!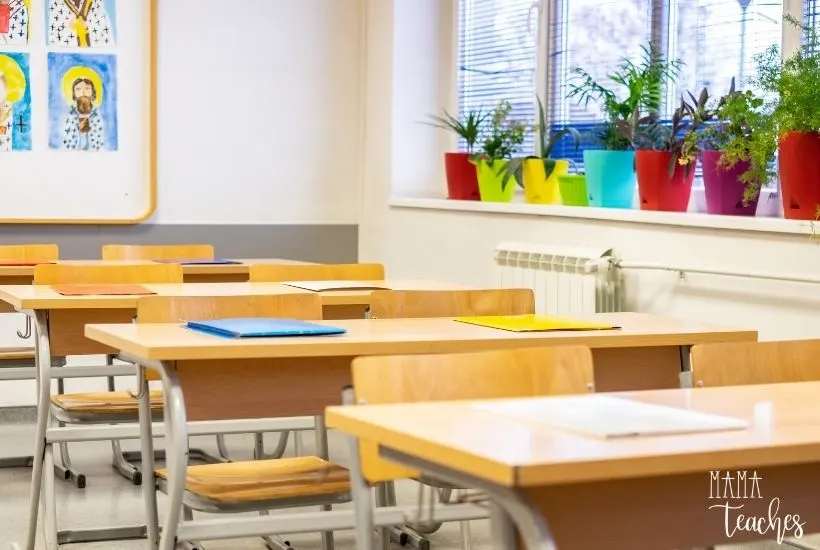 This article contains affiliate links to things that you might like.
Alternative Seating for School
Institutional furniture has its place, but it may not be the right choice for every student.
Alternative seating is a simple swap that can improve a student's attention and behavior.
From bean bags to bouncy exercise balls, alternative seating options abound.
Why Alternative Seating Works
What's the matter with the age-old chair?
Nothing; it certainly has its place.
But children are not designed to sit in the same spot for six hours a day (now that I mention it, adults aren't either).
We need to move, not just for the sake of our bodies, but for our brains as well.
Adults who work in offices have developed their own coping strategies for the typical desk and chair arrangement.
They may get up and get a drink from the breakroom or visit a colleague at a neighboring desk.
They may drum their pencils on their desks, type quickly at their keyboards, or tap their feet under the table.
These options are not available to students in a quiet learning environment.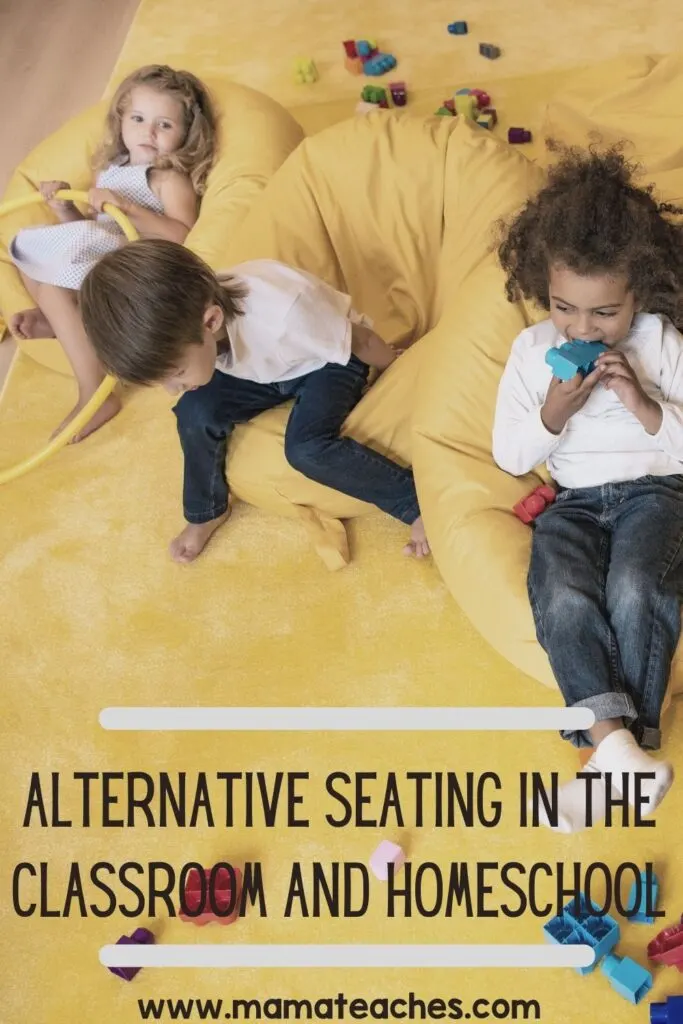 Alternative seating helps get the wiggles out in an appropriate (and largely silent) way.
It gives kids a suitable outlet for movement.
Alternative seating can also benefit some students with ADD/ADHD.
Occupational therapists use alternative seating as a sensory-based intervention because it allows children to meet their physical need for movement in a way that does not distract them or their peers.
Easy to Clean Seats
When considering which alternative seats to try, keep this first and foremost: they should be easy to clean.
Although sofas and big chairs sound wonderful and cozy, these can be difficult to clean (and potentially become a home for lice).
Washable and wipeable seats are your friend.
Here are some of my favorite choices for alternative seating:
This stool comes in sizes for every student.
It acts like a pedestal that can lean in every direction.
The wobble cushion is both easy to clean and easy on the wallet.
It rests on top of a traditional chair but allows the student to rock slightly from side to side or back and forth.
Bean bags boomed in the 70s, but these kid-friendly seats never went out of style. This washable cover can go over an existing bean bag. You have all the comfort of corduroy with the practicality of a washable seat.
Imagine sitting in half of an Easter egg; that's the rocking seat.
This alternative seat is best for little learners.
It is a legless chair that rests directly on the floor where it can–you guessed it–rock.
Who says alternative seats need to take up a lot of space?
These floor cushions can be easily stacked in a corner when you aren't using them.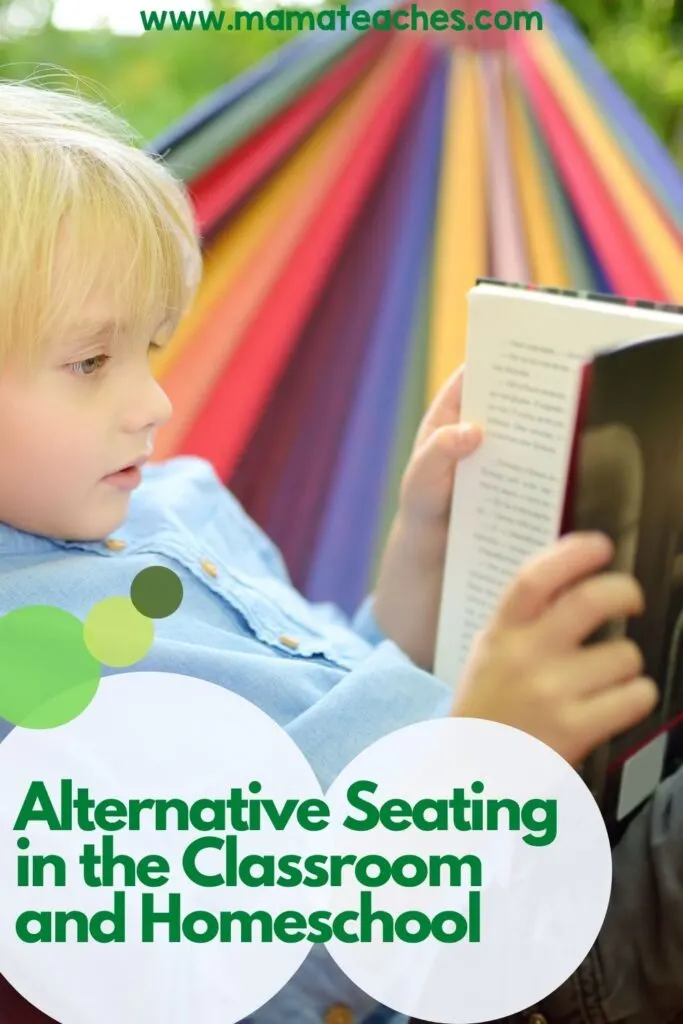 DIY Alternative Seats
You don't need to spend a lot of money if you want alternative seating for your student.
You can do it yourself!
Check out this article with instructions on how to make your own crate seat.
Start with a plastic milk crate; end with an alternative seat and storage solution in one!
Inexpensive Alternative Seating
You don't have to find the cash in your wallet to purchase a set of alternative seats for your classroom.
Set up a fundraiser on Donors Choose.
Check out what others have outgrown at Free Cycle.
Or swap for alternative seating on a Buy Nothing group.
If you are resourceful (and perhaps a little patient), you won't have to spend a penny on alternative seating.
Keep this in mind: Alternative seating doesn't have to be a seat.
It could simply be a location change.
Sit on the floor in a circle.
Sit under a desk or table.
See if a local carpet store has old samples they would be willing to donate.
These carpet squares are portable alternative seats!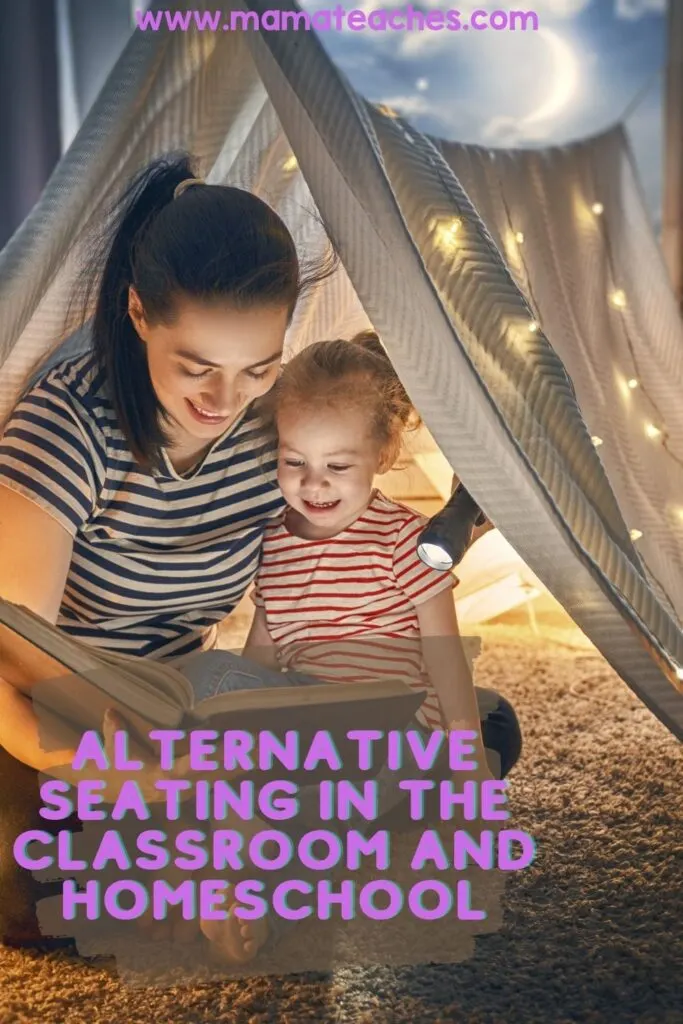 Alternative Seating for Homeschool
Homeschoolers are lucky because you are literally surrounded by alternative seating!
You are not locked into the traditional classroom setup.
Who says you have to do school at a desk or even at the kitchen table?
You can read history books on the sofa, bring a lap desk to a pillow-laden bed, lounge with the spelling list in a hammock, multiply three-digit numbers on the porch swing, or take a quiz inside a blanket fort.
School can happen anywhere.
Change it up!
You may find your child becomes more productive and happier about doing school.
Alternative Types of Seats for the Classroom and Homeschool
Alternative seats may be the key ingredient to help your students this school year.
By thinking out of the box when it comes to seating, you can help your students to focus and behave better.
Who doesn't want that?
You May Also Like: