Are you looking for a fun way to get your kids reflecting on the year that was?
Our Best Memory of the Year printable is perfect!
It's completely free, and it'll take them on a journey through all their favorite moments.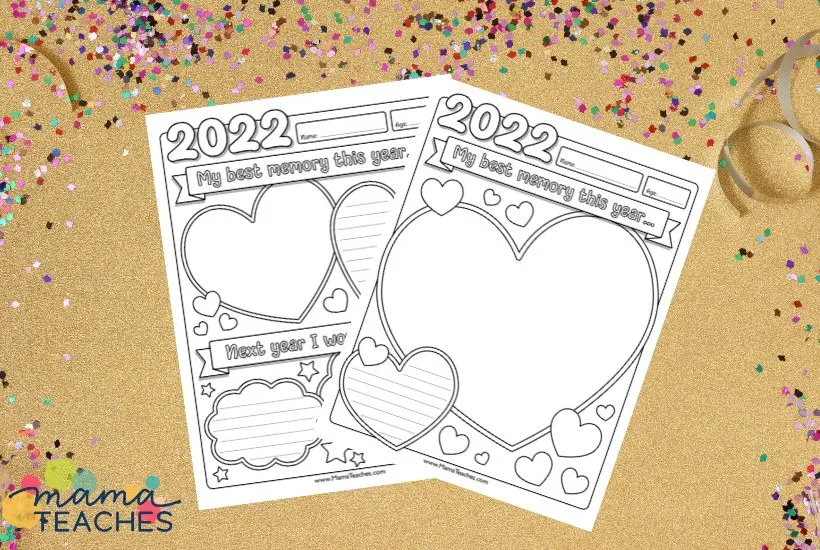 This article contains affiliate links to things that you might like.
Relive Those Best Moments of the Year
This printable has a writing prompt at the top, so kids can easily think about everything that happened during the calendar year.
They'll be able to document their best memories, from family trips and birthday celebrations to wacky adventures at the park.
Plus, they'll have a chance to practice their writing skills in the process!
Once completed, this printable makes a great keepsake – you can even frame it and hang it on the wall or turn it into a bulletin board display in your classroom.
It's a great way to celebrate the memories and accomplishments of the year, while also looking ahead to what's next.
The printable comes in dated versions for 2023, 2024, 2025, 2026, and 2027.
What You Need to Complete the Best Memory of the Year Writing Printable
To complete the printable you'll need:
Pen
Printable (it's in the Freebies Library!)
Scissors (optional)
Make sure to click the link below and get your free Best Memory of the Year printable from the Freebies Library today!
If you're not already a member, you can also sign up below and the password will be emailed to you.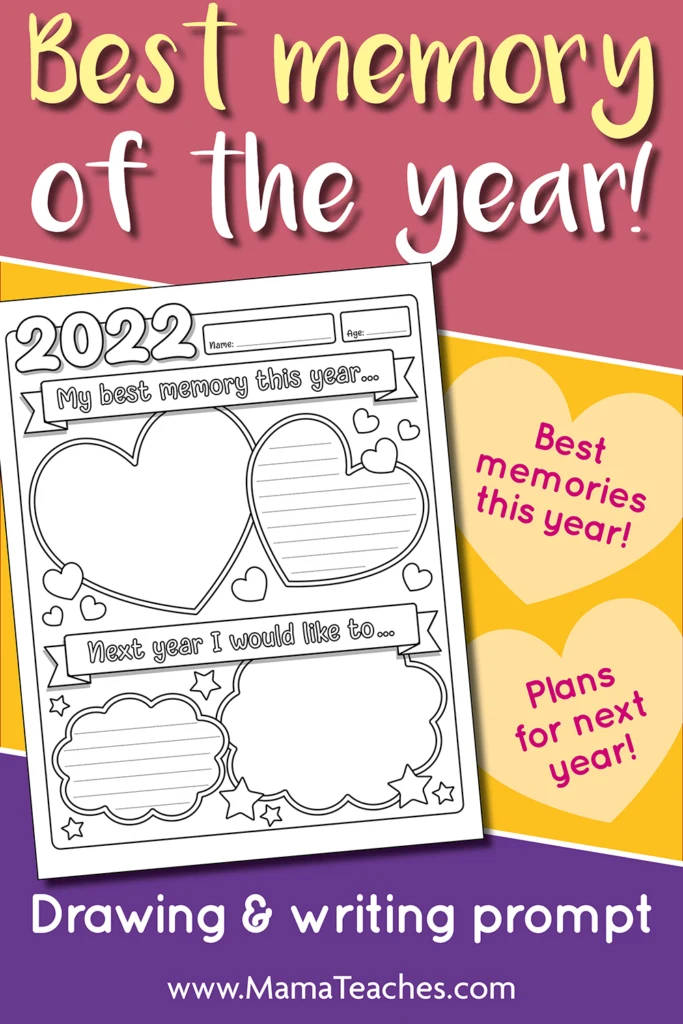 Celebrating Kids' Happy Memories
Our Best Memory of the Year printable for kids is the perfect way to help children reflect on all their best moments from this unique year.
Not only will they have tons of fun writing down their best memories, but they'll also get to practice their writing skills in the process!
So don't wait – click the link above and get your free printable today!
Have fun!
YOU MAY ALSO LIKE…