Get ready for turkey day with these fun Thanksgiving books for kids.
Reading about the holiday will make it even more exciting to celebrate.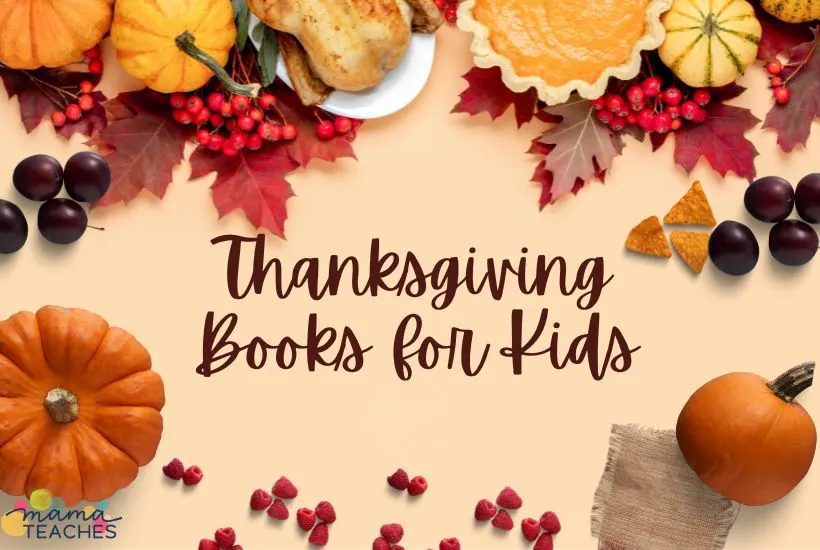 Why Read Thanksgiving Books for Kids
Thanksgiving doesn't have all the glitter and glam that many other holidays have.
Christmas has lights, Halloween has candy and costumes, and Easter has baskets.
But what does Thanksgiving have to offer?
Unfortunately, it tends to be overlooked at times, especially with the excitement of Christmas in the air.
Help your little ones to stop and appreciate Thanksgiving by reading some Thanksgiving books for kids.
All the guesswork is taken out of finding the perfect books because we have compiled a list below for you.

Many of these books can have a follow-up activity to follow (if you want to turn it into a whole-day experience).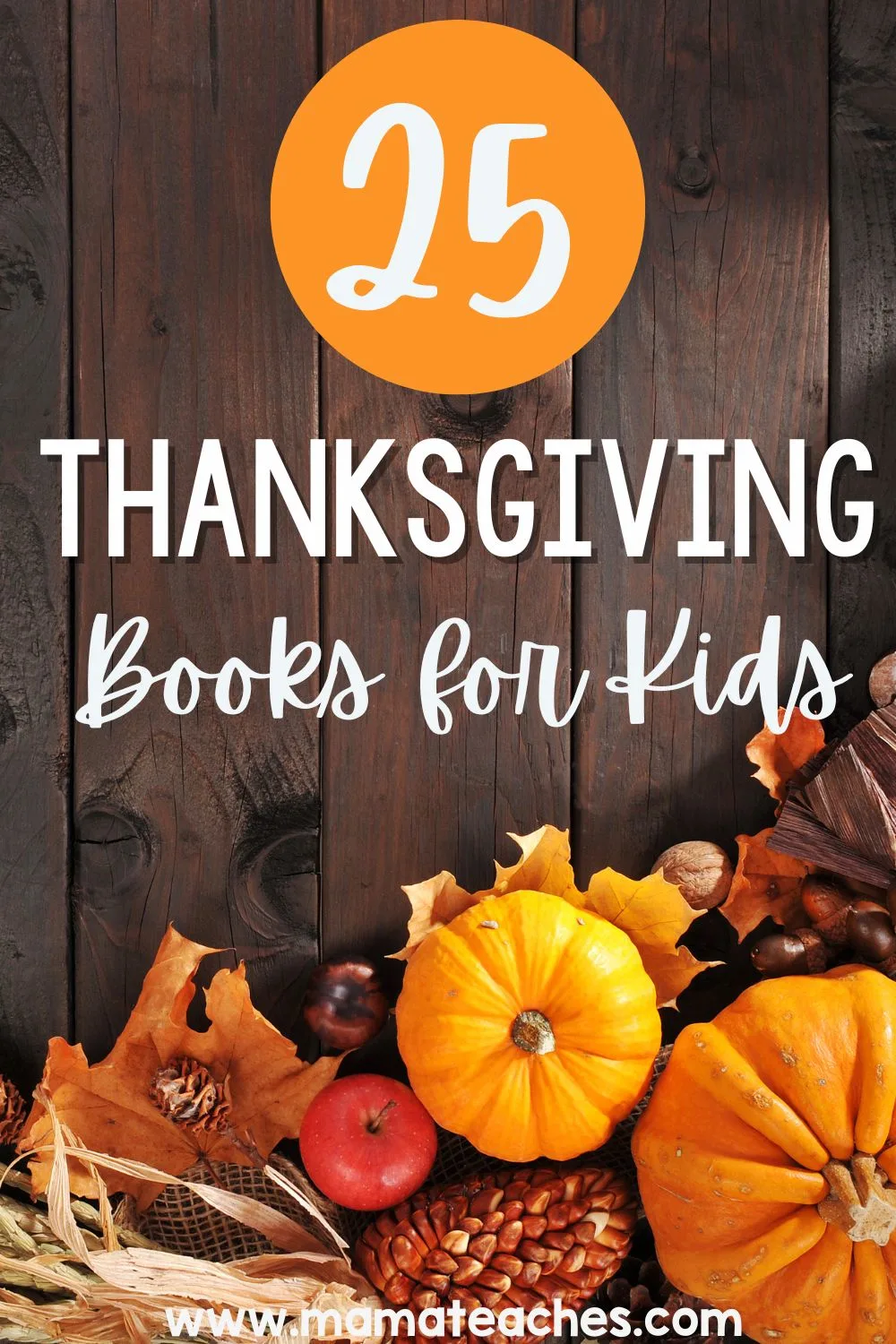 This article contains affiliate links to things that you might like.

Top Thanksgiving Books for Kids
From the beloved How to Catch A… series, this book hilariously shows how students develop traps to catch a runaway turkey.
You may know the other books about the Old Lady that has swallowed many different themed items. This book's rhyming and silly factor will surely get your little ones giggling.
Come along as the Thanksgiving feast is beginning to be prepared. Family coming over and kids helping are also highlighted in this fun read.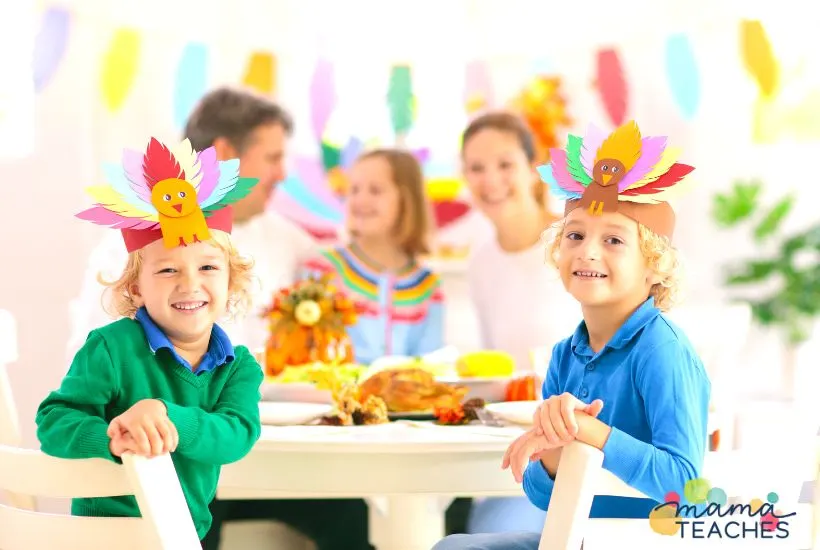 Teach your little ones about being thankful and grateful with this simple story. The idea of showing people your appreciation is highlighted, too.
This lift-the-flap book is about Pete the Cat taking on a school play about the first Thanksgiving. It's cute and will be a hit with Pete the Cat fans.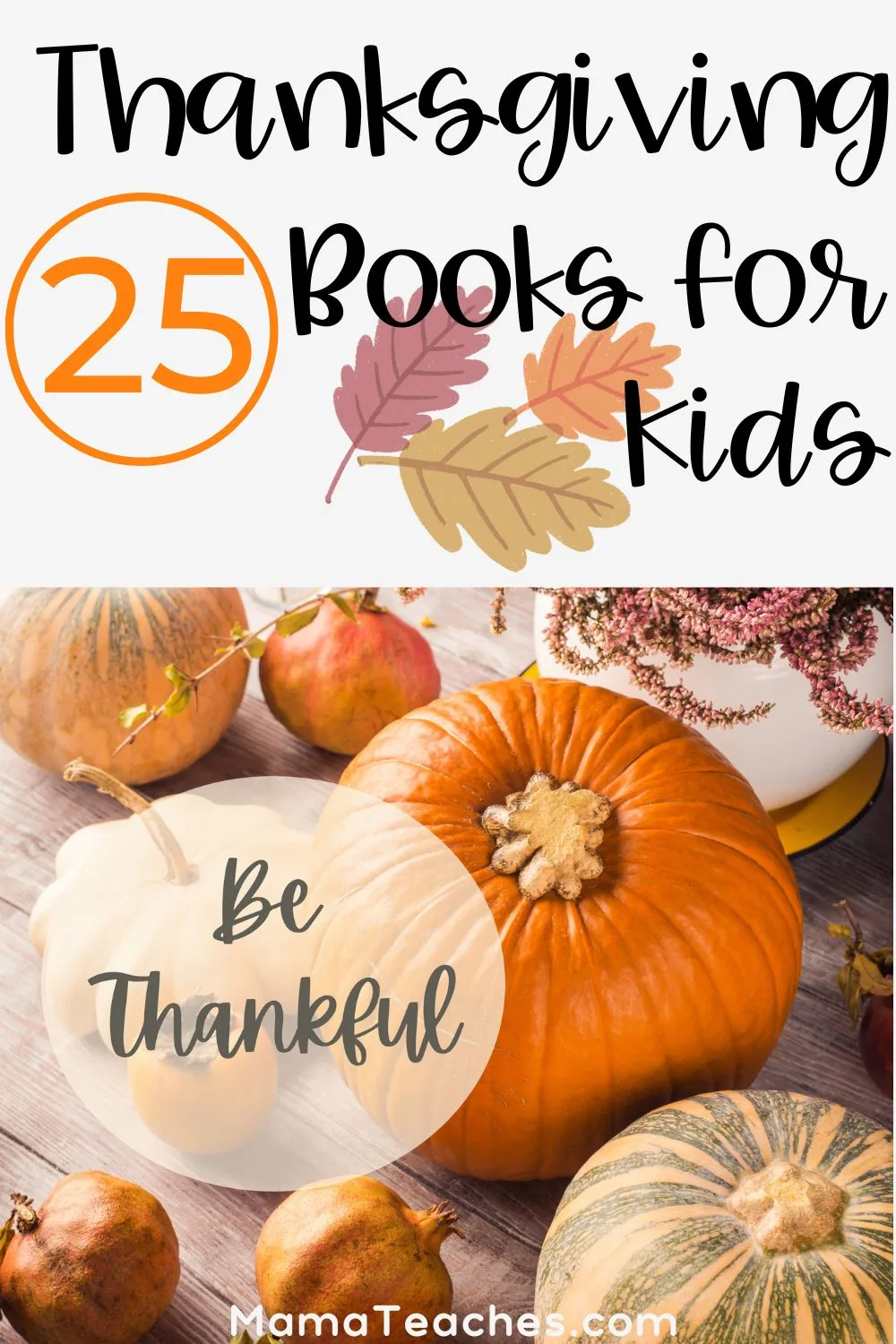 Practice counting backward with this entertaining book about turkeys.
Bear invites his friends over for a feast to show them how thankful he is for them. But, asar needs to figure out what to do with this dessert mishap as the friends arrive bearing different food dishes.
When Turkey realizes he is destined to be the main course on Thanksgiving, he does what he can to hide from the farmer. Follow along as Turkey tries on different disguises to try to trick the farmer. Will his costumes work?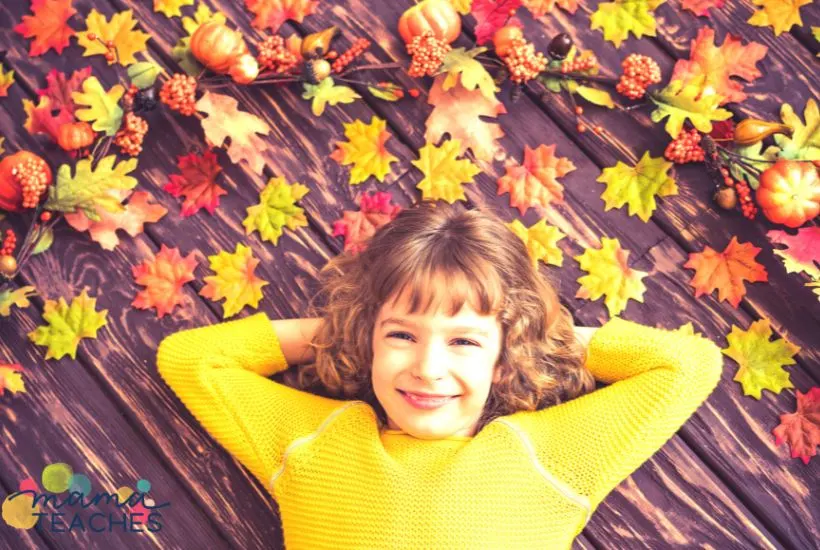 Meet the creator of the first balloon floats in the Macy's Day Parade. This story of the puppeteer is inspiring and may motivate your little ones to make their own balloon floats.
Celebrate with Little Critter and his family as they celebrate Thanksgiving. This pick for the Thanksgiving books for kids list will make your kids laugh.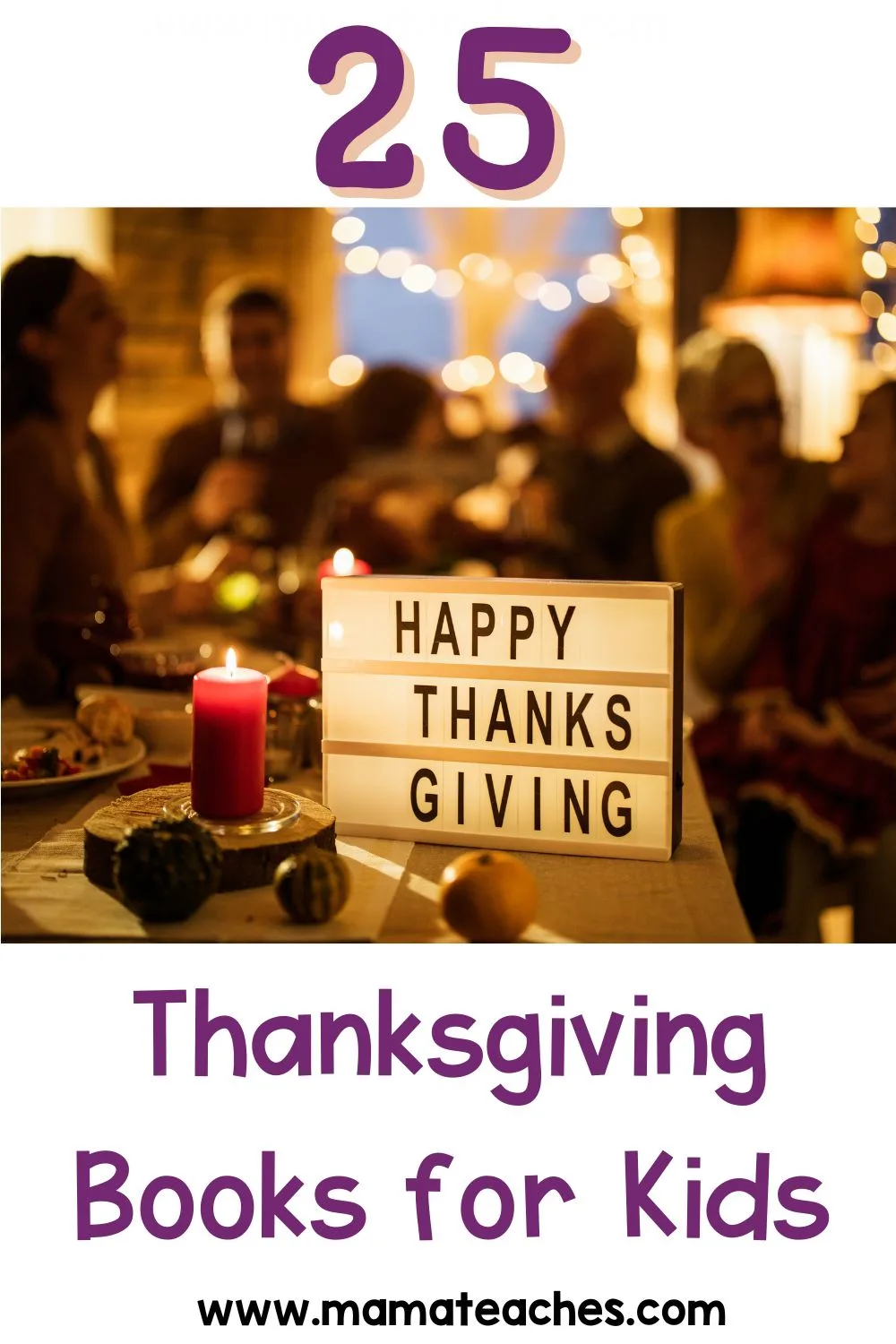 Little learners will love this book. It has flaps on every page to reveal holiday surprises. See how Biscuit and his owner spend his first Thanksgiving.
Turkey desperately tries to devise an escape plan so he doesn't end up on the dining room table on Thanksgiving. However, the unexpected ending of this book can't be missed.
Adapted from your favorite holiday classic, this book shares the story of how Charlie Brown makes a Thanksgiving feast after his friend Peppermint Patty invites herself (and her friends) over to Charlie Brown's house.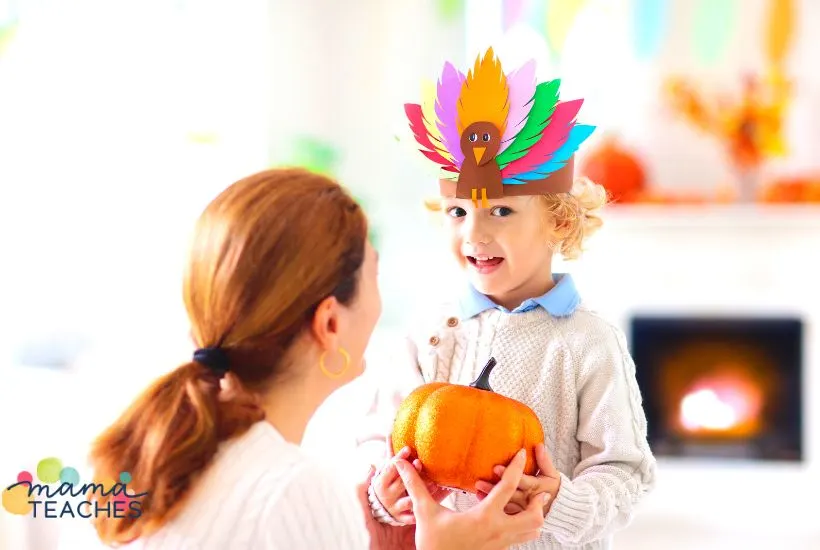 Enjoy the beautiful outdoor Thanksgiving feast that is set in this book. It is based on a true story of a family that would have an outdoor feast and invite their friends.
Maybe this book from the list of Thanksgiving books for kids will inspire you to try a new tradition.
Each year a turkey models for a turkey-themed arts and crafts fair. After the modeling is complete, the turkey is cooked for dinner.
Will Pete the Turkey be able to outsmart the people of Squawk Valley, or will he end up being Thanksgiving dinner?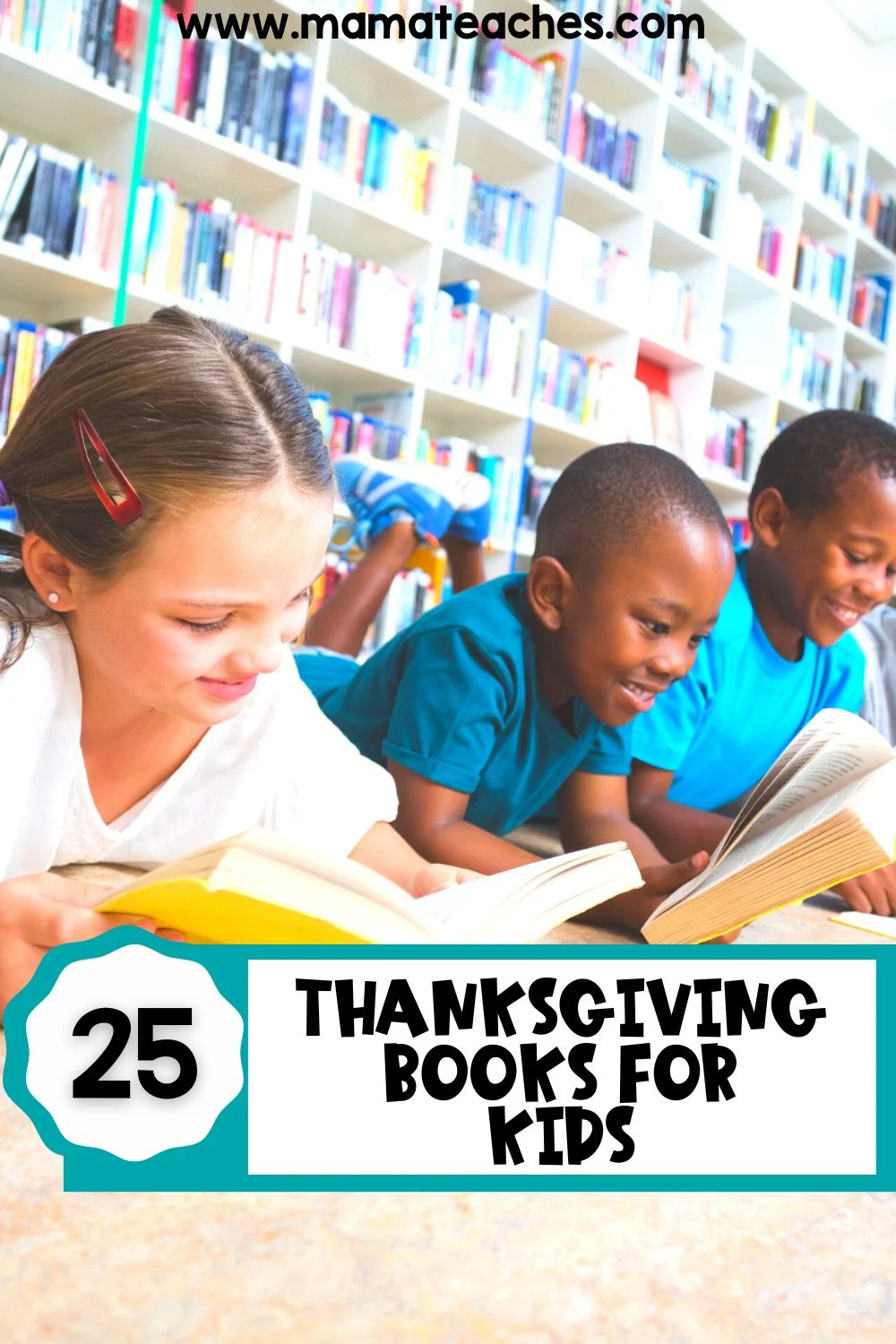 Teach gratefulness this Thanksgiving with this book of short stories. The stories are wonderfully created to give morals and lessons about gratitude.
Peyton is particular (not picky) when it comes to food. But, despite how particular she is about food, she is determined to find a Thanksgiving pie that she will like.
Thanksgiving can be challenging for families of kids with a particular taste palate. This book is a great way to ease the food tension by addressing it head-on.
Mr. and Mrs. Moose head out to find Turkey because he didn't attend the Thanksgiving dinner. After searching, they find Turkey trembling with fear of being cooked.
Finally, Turkey realizes that Mr. and Mrs. Moose want him to be at the feast, not to eat him.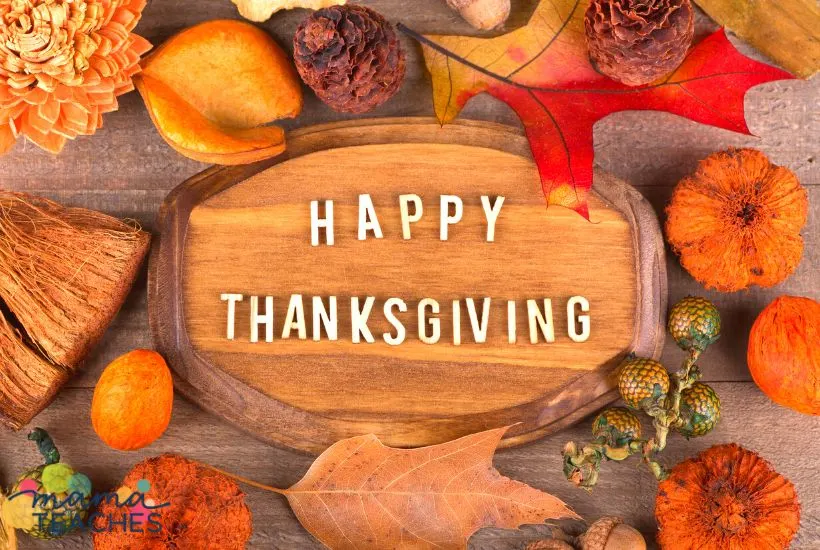 Why doesn't Kitty like Thanksgiving? Because he LOVES it (or he loves turkey). Kitty comes up with a plan to get his prized turkey, but things don't go as he planned…
This fun rhyming book will have your little ones on their toes trying to figure out why they shouldn't tickle a turkey. They will soon discover that when you tickle a turkey, it toots!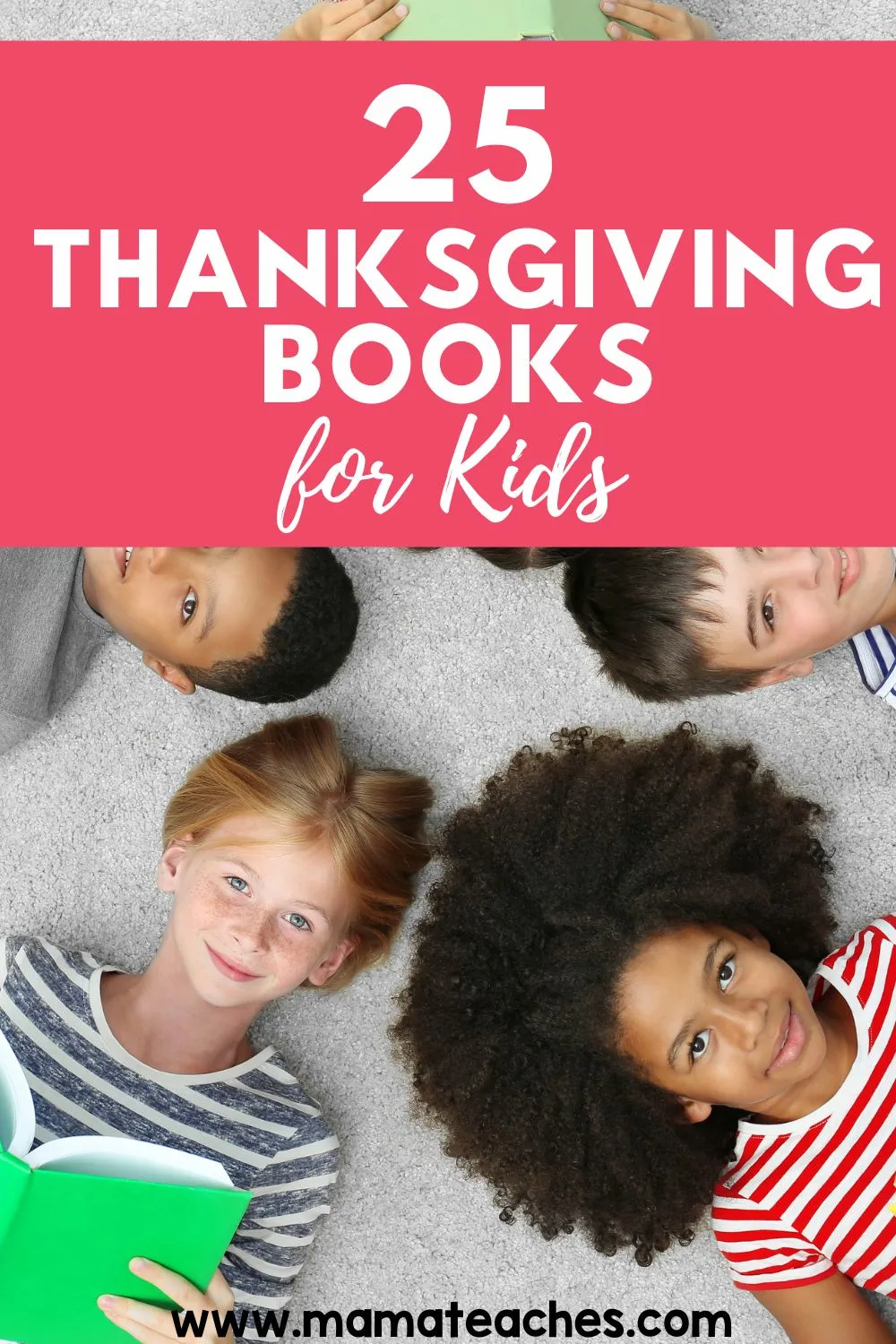 Everyone loves a good jokebook. Even better, a themed jokebook all about Thanksgiving! You may want to wait to read this until you're not eating.
This Wampanoag story was told in Native tradition of two kids that hear the story of corn and the first Thanksgiving.
Without corn and the Wampanoag tribe, the Pilgrims would've never survived their first winter. This book honors the vital history of the first Thanksgiving.
Jack and Annie take on Thanksgiving with Pilgrim in this enchanting chapter book. See how they manage when they travel back in time. Will they ruin history forever?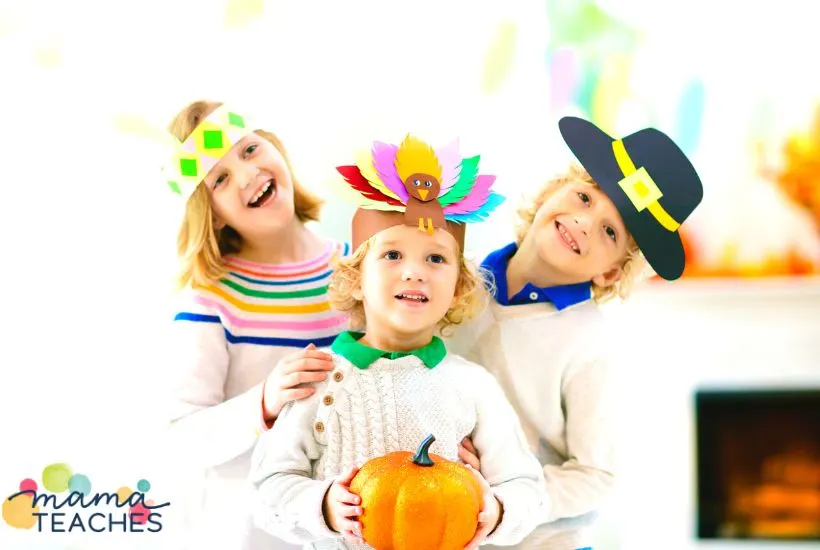 When Thanksgiving food starts to disappear mysteriously, Nancy Drew and her crew spring into action. Will they figure out who is trying to destroy Thanksgiving?
Learn about the first Thanksgiving in this Who Was series book. Information about the Pilgrims and the Wampanoag feasting for multiple days are broken down into easy-to-understand segments in this nonfiction chapter book.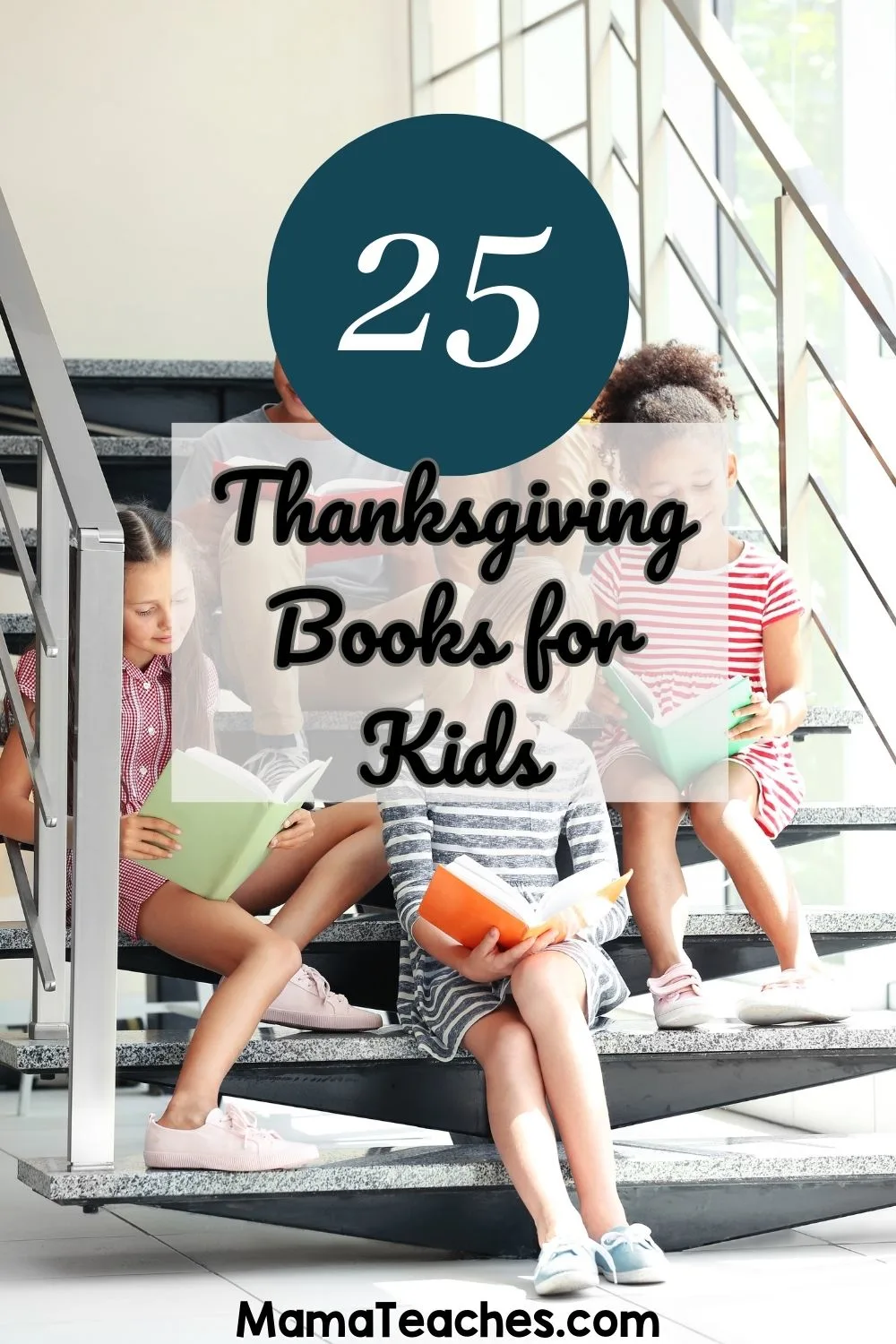 Thanksgiving Books for Children
Celebrate Thanksgiving all November long with these fun Thanksgiving Books for kids. From young listeners to chapter book readers, there is something for everyone on this list.
You May Also Like…