Move over IKEA! Famous inventor Sarah E. Goode designed a space-saving solution and was the second Black woman ever to obtain a United States patent.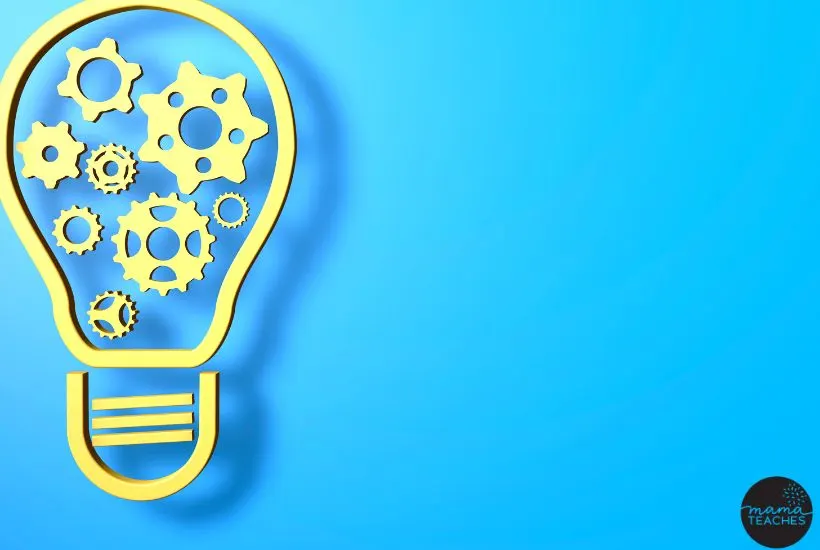 All About Sarah E. Goode
Sarah E. Goode began her life in slavery and ended it as a business owner and inventor.
Like other great inventors, she learned about a problem and solved it.
As a furniture store owner in Chicago, she knew that city living meant tiny apartments.
You must use every foot of space.
She designed a roll-top desk with working drawers for stationery that effortlessly opened to reveal a bed.
It was a desk by day and a bed by night.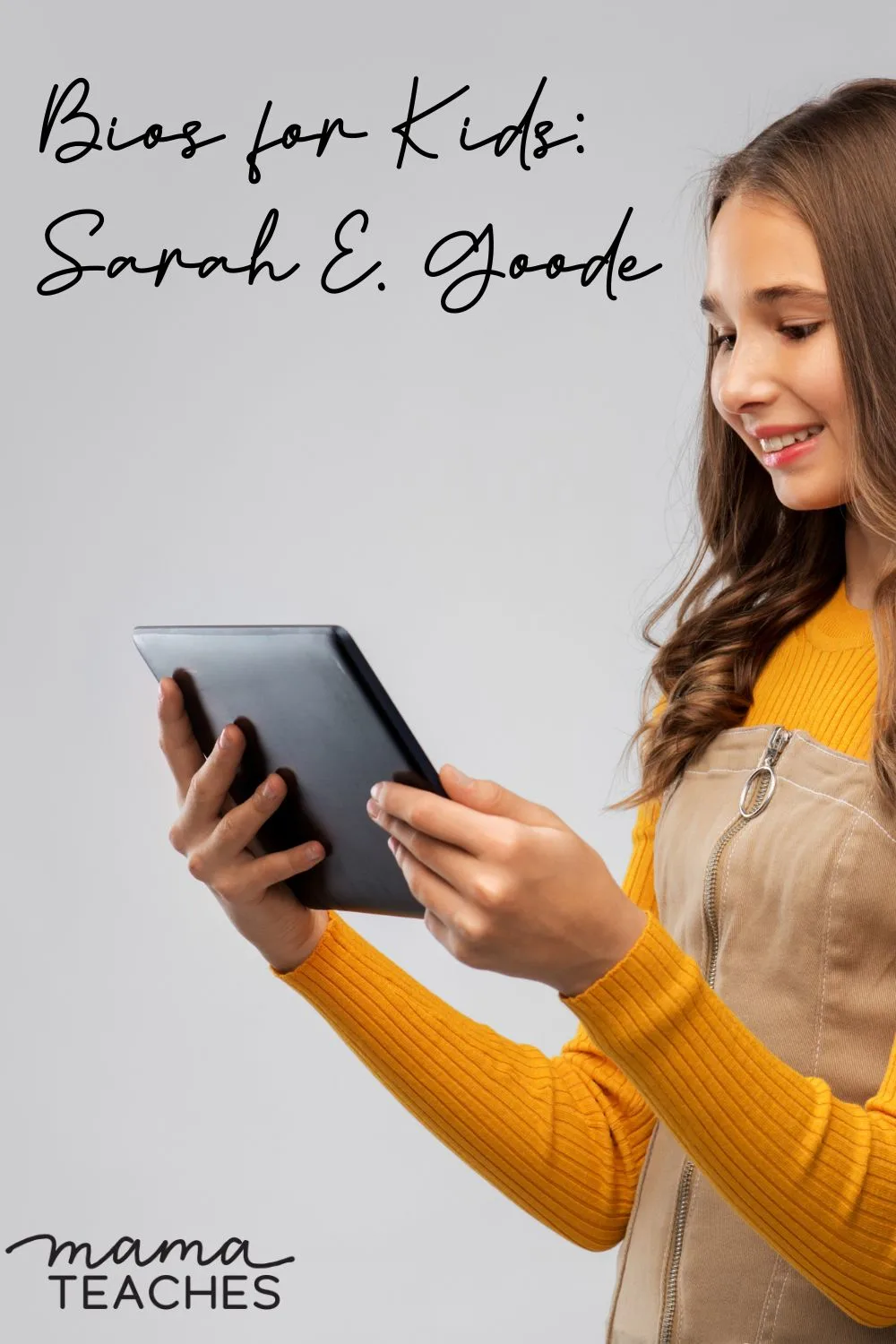 This article contains affiliate links to things that you might like.
Her Background
Sarah E. Goode was born in 1855 somewhere in Ohio.
Her parents were enslaved (her father worked as a carpenter).
After the Civil War, she received her freedom and moved to Chicago.
It was there that she met her husband Archibald Goode.
He was a self-described stair builder and a furniture upholsterer (which means he sewed and attached fabric to chairs and sofas).
They opened a furniture store together in Chicago.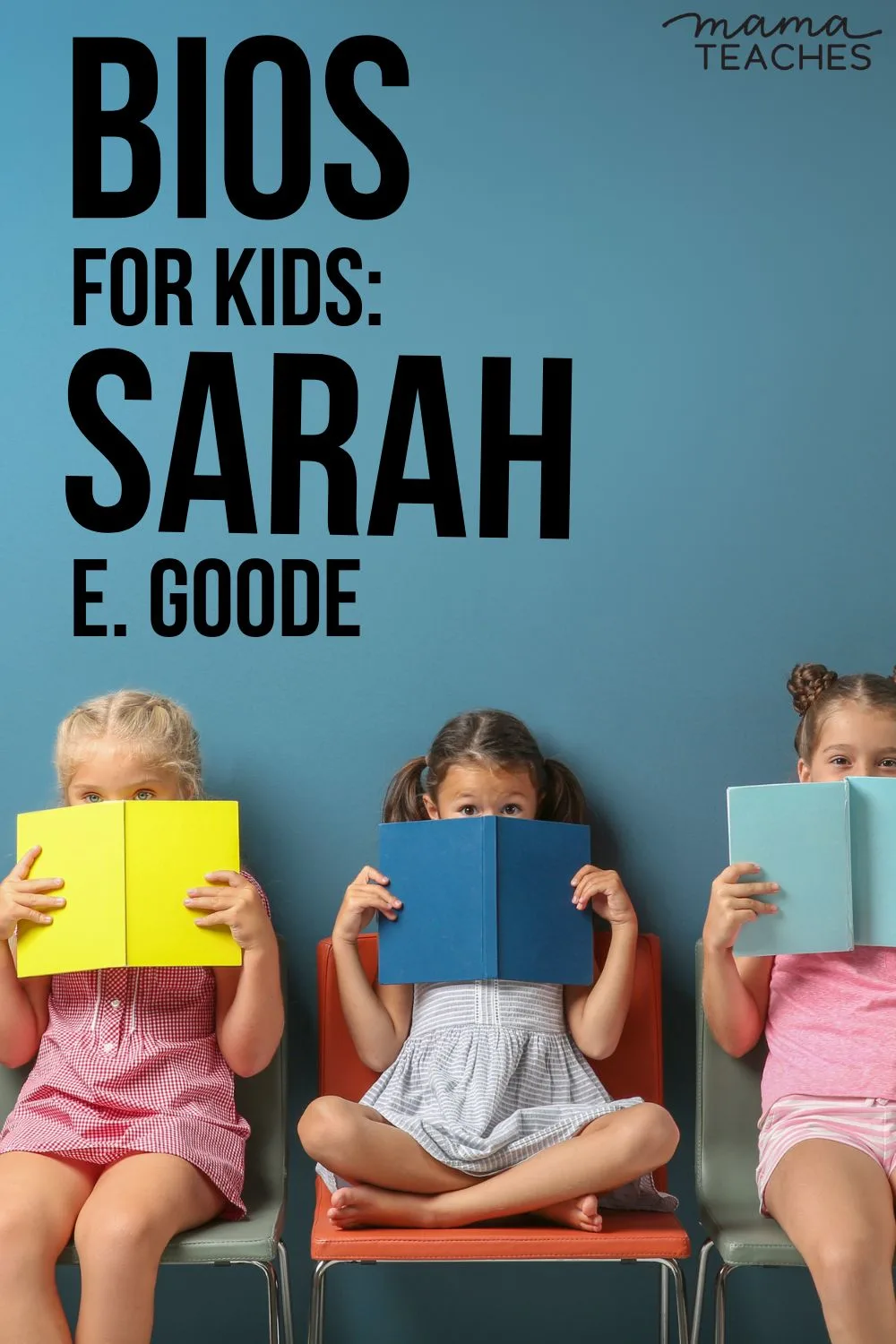 Her Famous Invention
Sarah E. Goode heard about the new tenement apartments in New York City.
Entire families were living in small apartments, just 300 to 400 square feet.
Imagine a two-room apartment with a tiny bedroom with no windows and a second room with a small kitchen and a small open area.
Every piece of furniture in that space needed to be functional and compact.
With her family background in carpentry, Goode designed an ingenious bed.
During the day, it was a working desk, but at night you could open the desk down the center and unfold a bed.
She called her invention the "cabinet bed."
Today we would call it a hide-away bed or a Murphy bed.
She cleverly designed her cabinet bed so that the weight was equally balanced on both sides; that way you could unfold the mattress effortlessly.
A secondary support system helped the bed to stay balanced while opened.
She obtained her patent for the bed on July 14, 1885.
Sarah and Archibald sold her desks in their furniture store.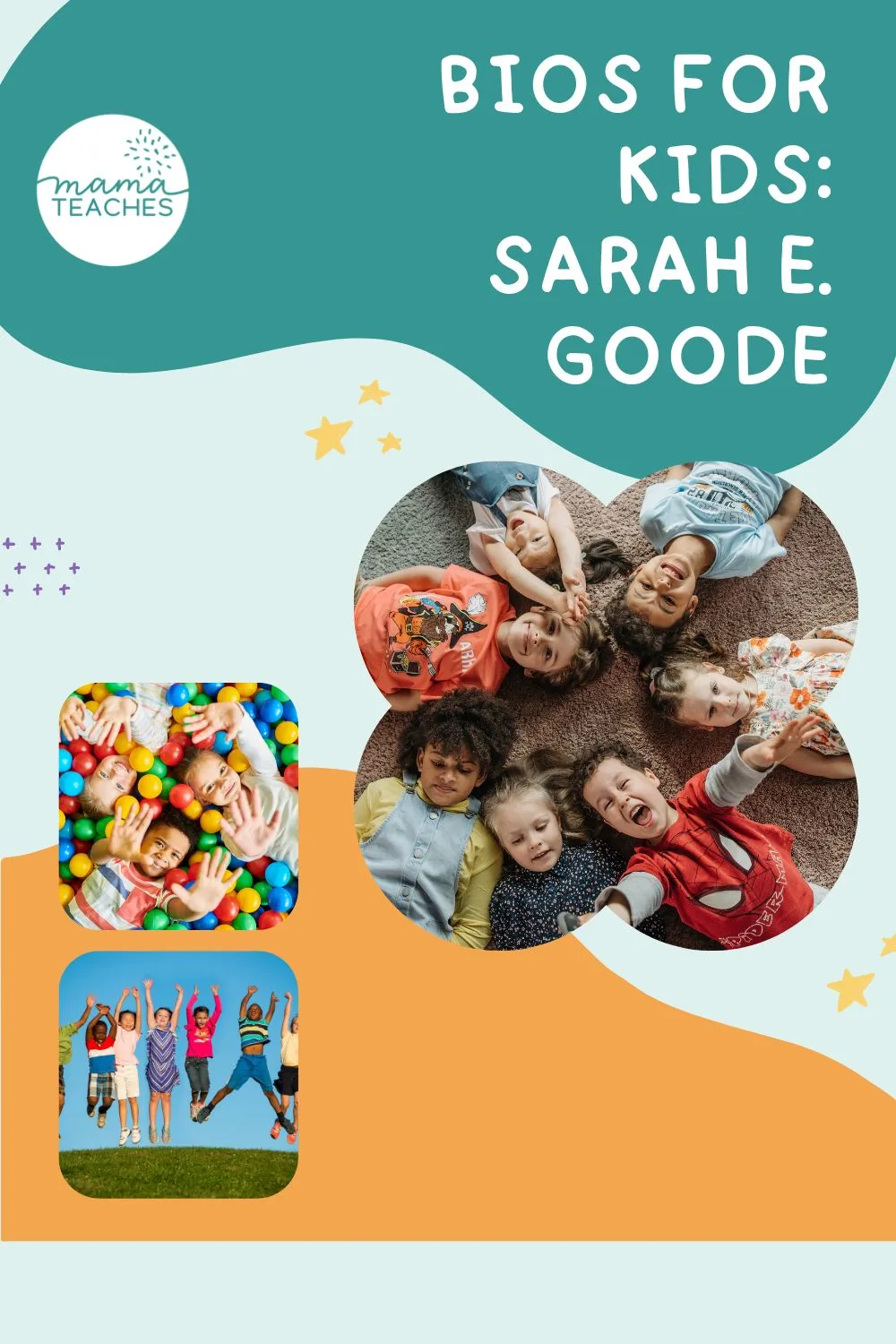 Remembering Sarah E. Goode
Sarah E. Goode was only the second Black woman in history to receive a patent for her invention.
Not much is known about her life aside from these few details.
We know she had six children and that she died at the age of 50 on April 8, 1905.
We remember her because of her invention and also because her story is so inspiring.
She started her life as a slave and ended it as a successful business owner and inventor.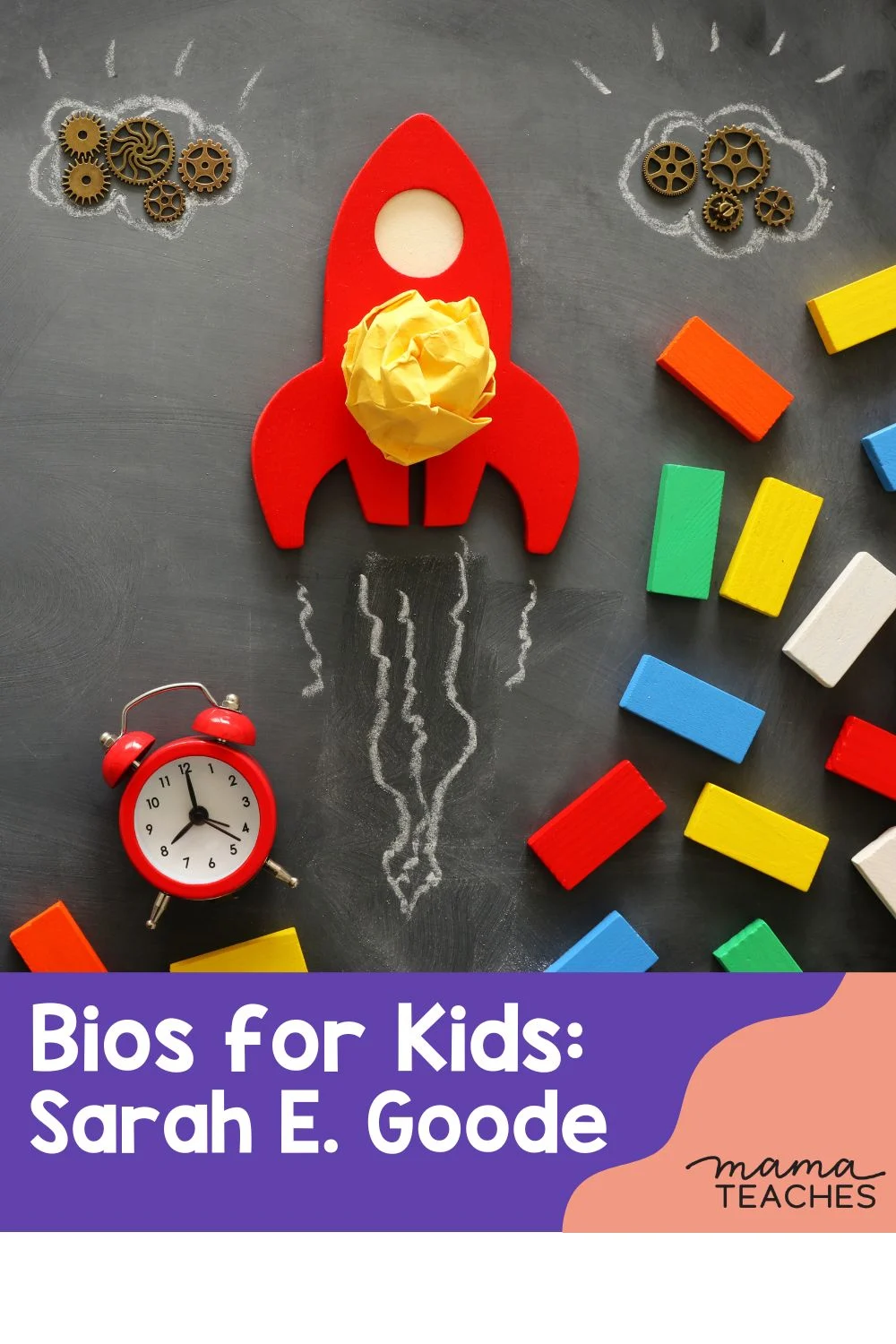 Famous Inventor Sarah E. Goode
Like all famous inventors, Sarah E. Goode saw a problem and figured out a clever fix.
The next time you sleep on a sofa bed or any kind of fold-out bed, think of Sarah E. Goode.
She earned every bit of her success from her hard work and creativity.
You May Also Like:
Works Cited
"Sarah E. Goode." Biography.com, A&E Networks Television, 23 Feb. 2021, https://www.biography.com/inventor/sarah-e-goode.
"Who Was Sarah E. Goode? Everything You Need to Know." The Famous People, https://www.thefamouspeople.com/profiles/sarah-e-goode-30171.php.