Let's learn some fun facts about Illinois!
Illinois became the 21st state in 1818. Illinois is nicknamed the Prairie State.
Why?
Well, much of the land consists of prairies, meadows, and grasslands.
Illinois can be divided into three regions: the Central Plain region, the Shawnee Hills region, and the Gulf Coastal Plain region.
The fertile countryside of the state offers valuable acreage to grow corn, soybeans, apples, and other crops.
With 80% of Illinois being farmland, the fertile soil is one of the state's best natural resources!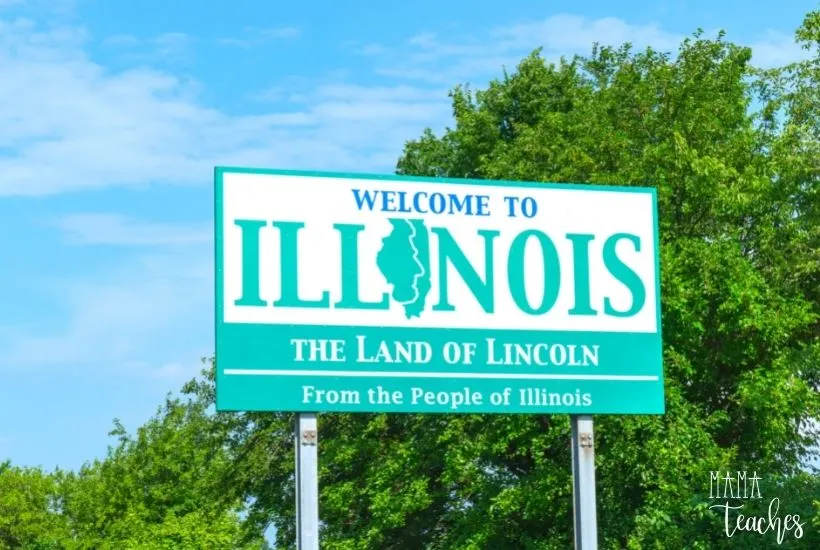 This article contains affiliate links to things that you might like.
What else can we learn about Illinois?
Keep reading for more fun facts!
Illinois Facts for Kids
Illinois is Very Flat
One of the flattest states in America is Illinois.
The highest natural point in the state is known as Charles Mound, where it reaches 1,235 feet above sea level.
This landmark is very unique.
It is actually on someone's personal property.
A few times a year, the property owners will allow visitors to come and enjoy the view atop of Charles Mound.
The State Snack of Illinois is Popcorn
Popcorn became the official snack of the state of Illinois in 2004.
With over 333 farms growing corn, it's no wonder that popcorn is the snack of choice.
Natives and visitors alike love "Chicago-style" popcorn.
This is a popcorn mix of cheese-coated and caramel-coated popped kernels.
Yum!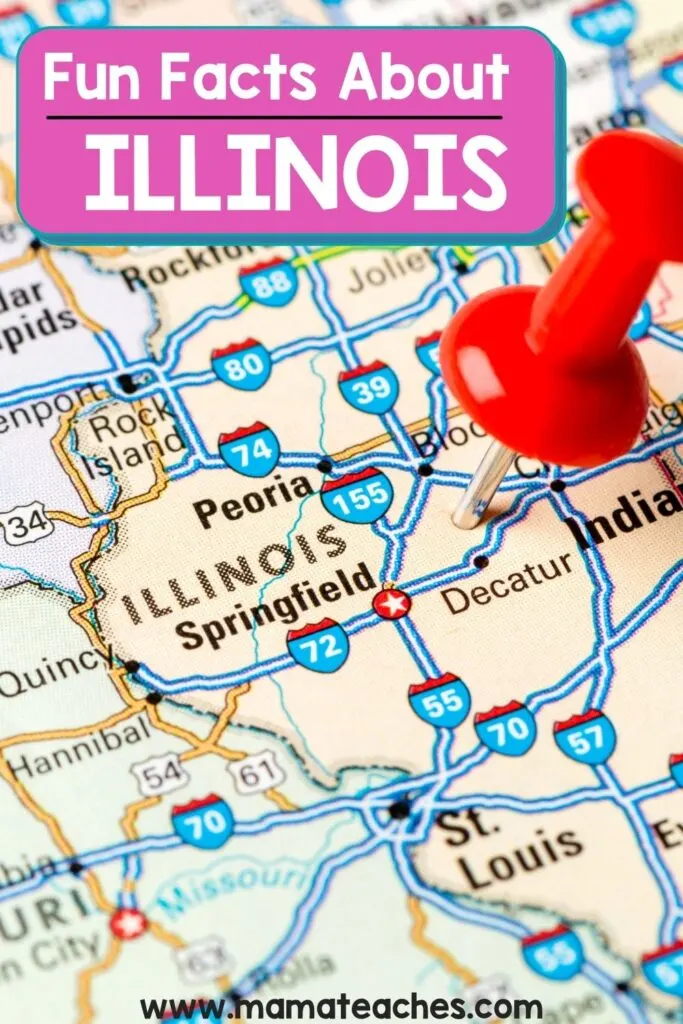 Illinois Has the World's Largest Flipper Machine
You can find a giant flipper machine at the Chicago Museum of Science and Industry.
Known as the Swiss Jolly Ball, this big flipper machine takes viewers on a scenic Swiss adventure.
Watch as a rolling ball goes on a journey through Switzerland, hitching a ride on a ski lift, rolling through hotels, and passing by floating boats.
This huge pinball attraction set a record in 1988 as the World's Largest Flipper Machine measuring a size of over 7 feet high by 15 feet wide.
Wow!
There is a Fire Breathing Dragon in Illinois
The Kaskaskia Dragon is a 35-foot metal monster that breathes actual fire.
Built in 1995 by a local hardware store, the dragon started out as a parade float but then later became an iconic roadside attraction.
Visitors can make the giant dragon breathe fire by inserting a special dragon coin into a nearby slot.
Once the dragon receives a token, the eyes of the Kaskaskia Dragon will glow red and it will shoot a flame from its mouth for 10 seconds!
Illinois is Home to the Highest Observation Deck in the US
The Willis Tower in Chicago, Illinois is the third tallest building in the United States.
This amazing skyscraper is 108 stories high and stands 1,450 feet tall!
The Willis Tower features the Skydeck, which is the highest observation deck in America.
On a clear day, visibility from the Skydeck offers views of four states (Illinois, Indiana, Wisconsin, and Michigan) for as far as 50 miles.
Neat!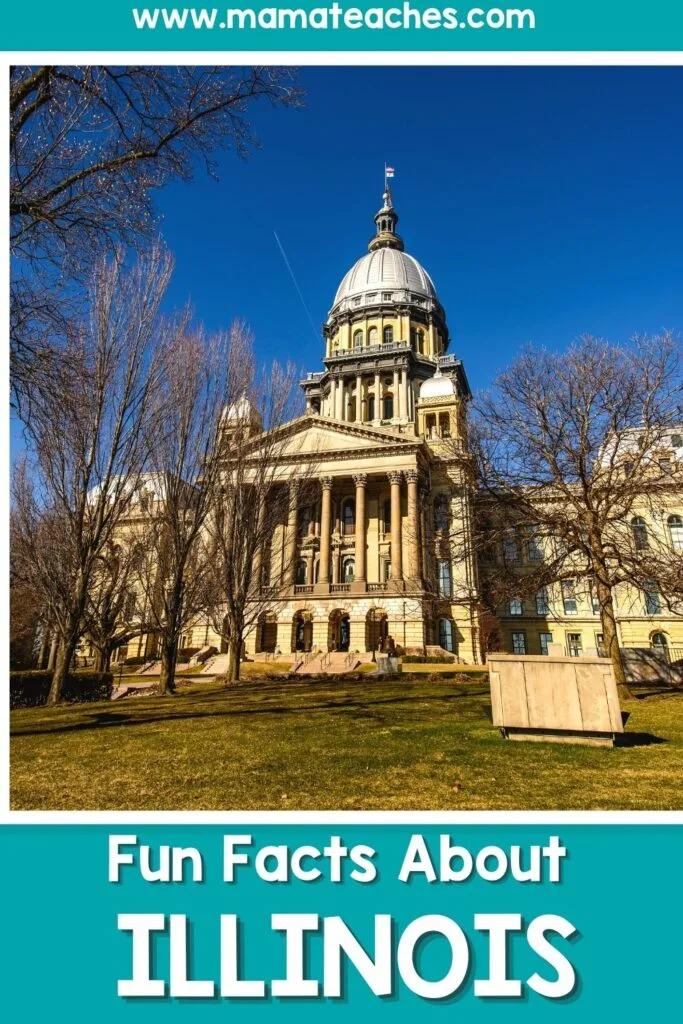 Interesting Illinois Facts
The state of Illinois is fascinating.
Its fertile land, unique attractions, and incredible natural resources make Illinois such a wonderful place.
From the world's largest flipper machine to a roadside fire-breathing dragon, these Illinois facts sure are something!
Have you ever been to Illinois?
You May Also Like…