Nothing makes snacking better than when you have Butterfly Snack Bag Clips!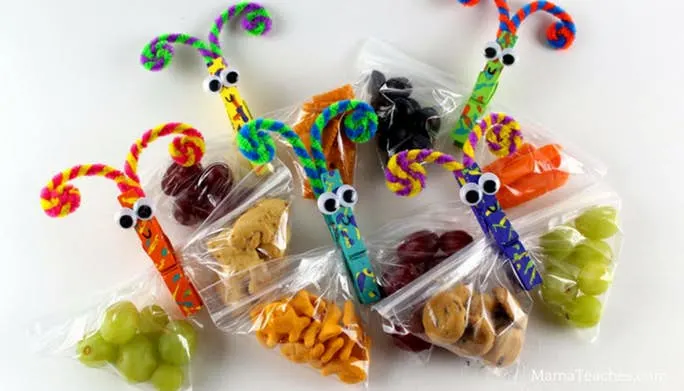 One of the hardest parts of parenting is snacks. Really, I mean it. Finding good, healthy snacks that kids will actually eat is like trying to find a needle in a haystack.
Thankfully, I found a trick for getting my kids to eat those healthy snacks with nary a complaint. The key? Make their snack bags into butterflies!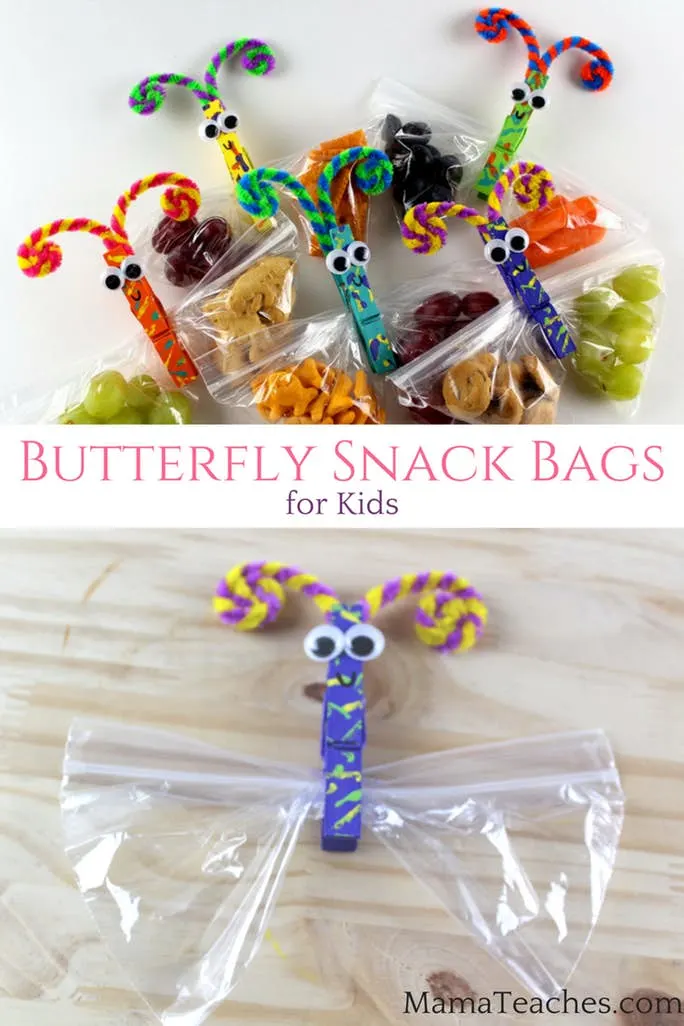 Butterfly Clip Snacks
Admittedly, the butterfly snack bag clips are a much bigger hit with my daughter (also the youngest) than with the teen boys, but I don't blame them. However, if we're on a road trip, they're the first ones to reach for the adorable snack bags!
Making them is easy. In fact, your kids can even help you make them! If they're not into butterflies, make them into caterpillars or superheroes instead. The sky is the limit! Have fun!
​
Butterfly Snack Bag CLIPS Craft for Kids
Ages: 3+
Time: 30-45 minutes
Supplies:
Ziploc Bags & Snacks
Clothespins
Piper Cleaners
Paint
Paintbrush
Glue (Hot Glue or School Glue)
Scissors
Googly Eyes
Black Permanent Marker
Instructions:
Lay down some scrap paper and paint the clothespins. Paint the front and sides. Allow them to dry, turn over and paint the back. Set aside and allow to dry completely.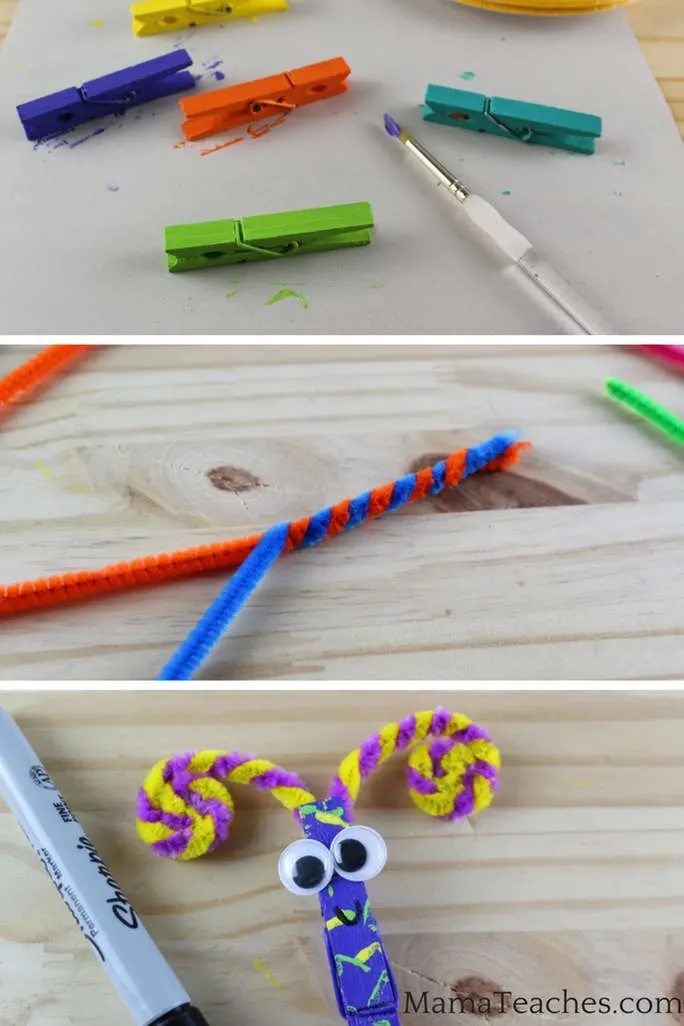 2. Use a clothespin and dip the end into paint and dab across the painted clothespins.
3. Bend the pipe cleaners in half and cut.
4. Twist two different colors of pipe cleaners together.
5. Curl the pipe cleaners in at one side.
6. Glue the pipe cleaners inside the top of the clothespin.
7. Glue on googly eyes.
8. Use a black permanent marker to add a smile.
9. Fold a ziploc bag back and forth like an accordion. Place ziploc bag inside clothespin with the top zipper facing up.
10. Gently open the top zipper and add snacks.
Your craft is finished. Enjoy!
​
Take a picture of your finished butterfly clips and share them with us! We'd love to see how yours turned out! Leave a comment below with the photo or tag us on Instagram @MamaTeaches!