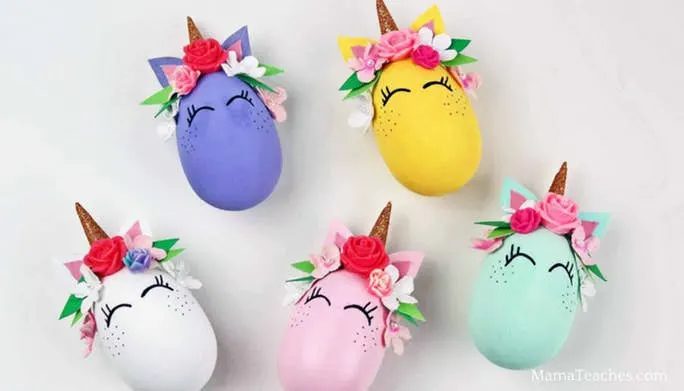 This article contains affiliate links to things that you might like.
Unicorns are our thing and after we got done making the Unicorn Paper Plate craft and playing the Unicorn Memory Match game, we wanted to keep going with our unicorn theme.
So, we made some unicorn eggs!
Unicorn Craft
The thing that we liked most about these unicorn eggs is that they're not just for Easter.
Sure, they make the most adorable Easter egg crafts ever, but, if you screw a small metal hook into the top, they also make fabulous unicorn Christmas ornaments!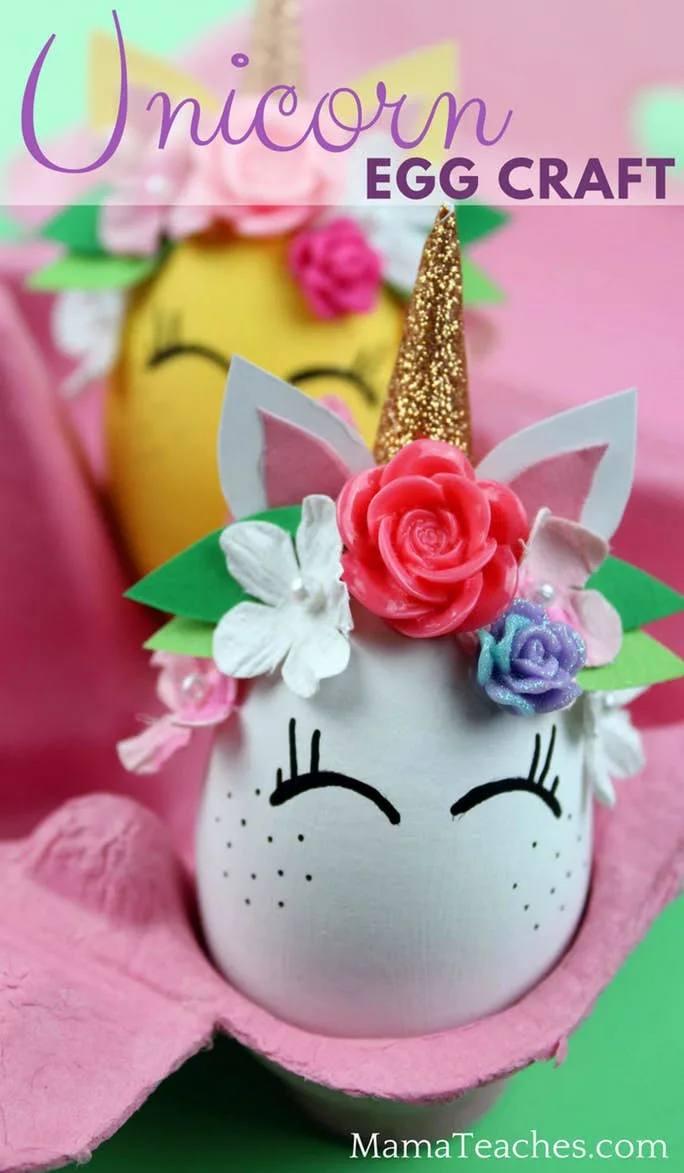 This post contains affiliate links.
While the could definitely be made by little ones with a lot of supervision, they're probably best for tweens, teens, and adults.
The consensus was that we're not sure the little ones would have enough patience or fine motor control to make them from start to finish.
We'd love to see how your unicorn eggs turn out, so snap a photo and share it with us in the comments below or tag us on Instagram @MamaTeaches!
Happy crafting!
Unicorn Egg Craft
Ages: 11+
Time: 45-60 minutes
Supplies:
Wooden or Paper Mache Eggs
Acrylic Paint
Paintbrush
Cardstock
Glue
Hot Glue
Pencil
Scissors
Paper & Plastic Flowers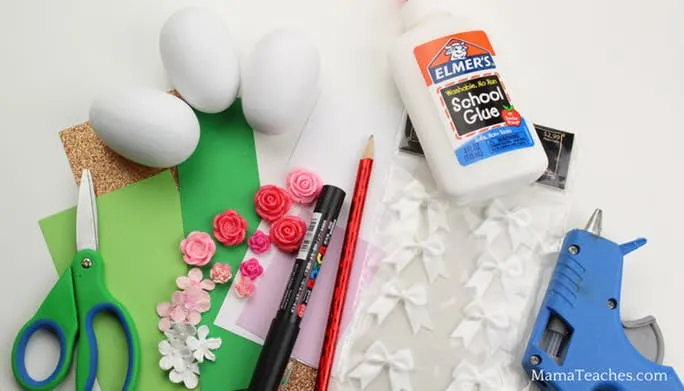 Egg Instructions:
1. Paint the wooden eggs. You will need to give each egg 2-3 coats of paint.
2. Allow the paint to dry completely.
3. Download the template and print out.
4. Cut the template out and trace the ears onto cardstock. Cut each piece out.
5. Glue the pieces of the ears together.
6. Glue the ears onto the unicorns head.
7. Trace the circle template onto gold glitter cardstock and cut out.
8. Cut the circle in half.
9. Curl one end of the half circle up and roll into the shape of a horn.
10. Secure with a dab of hot glue.
11. Glue the horn in between both ears.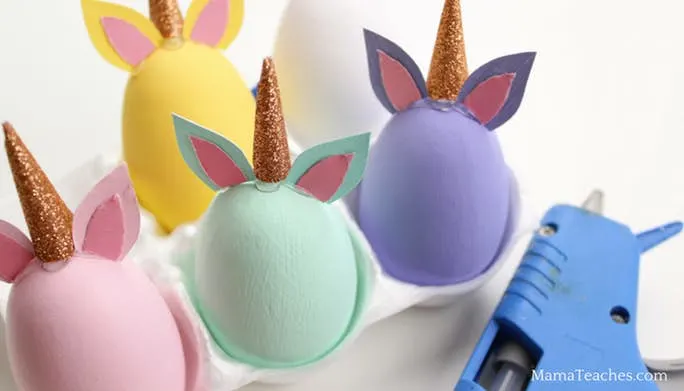 11. Glue cardstock leaves, paper and plastic flowers onto the unicorn.
12. Add bows or other fun embellishments.
13. Use a pencil to draw eyes onto each egg.
14. When you are satisfied with how the eyes look, trace over them with a black paint pen or permanent marker.
15. Dot tiny freckles with a black paint pen or permanent marker.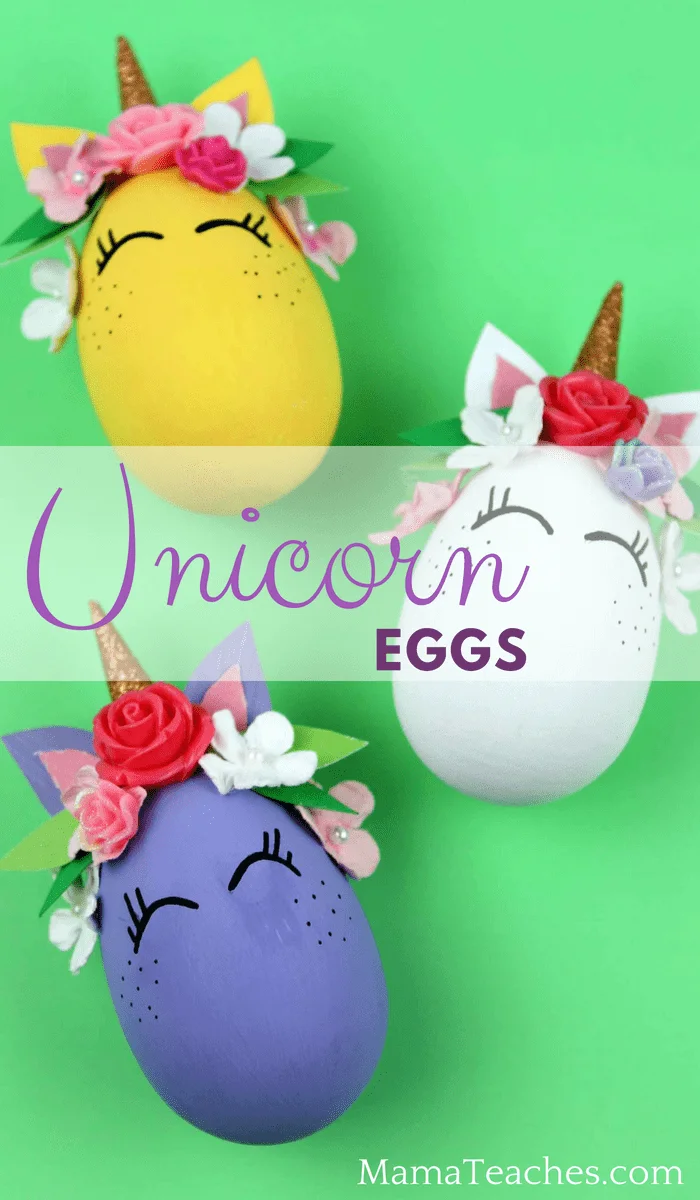 Your eggs are finished!
Congratulations!