I love the combination of salty and sweet snack mixes.
The Muddy Buddies Snack Mix satisfies those cravings instantly and is loved by everyone in my house…unless I hide it and keep it all to myself…shh.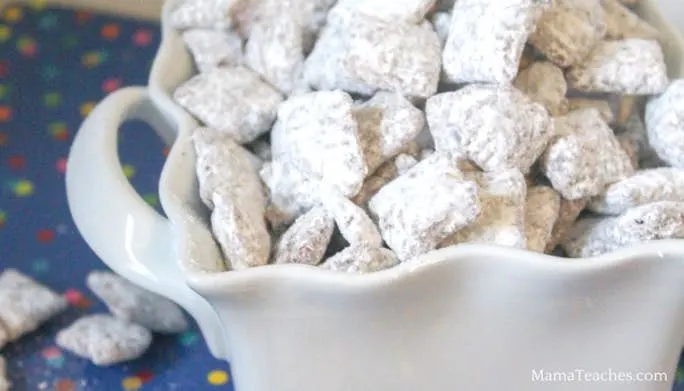 This article contains affiliate links to things that you might like.
Muddy Buddies Snack
I first tried Muddy Buddies when I was in college.
A friend of my roommate had brought some in when she came back from visiting her family for the weekend.
Needless to say, I wanted to go home with her the next time just so I could have more!
They're super easy to make and, while they're admittedly not the healthiest of snacks, they do have a nice dose of protein from the nut butter.
If you're allergic to peanut butter, you could also try making them with almond butter (if you're not allergic to it of course!).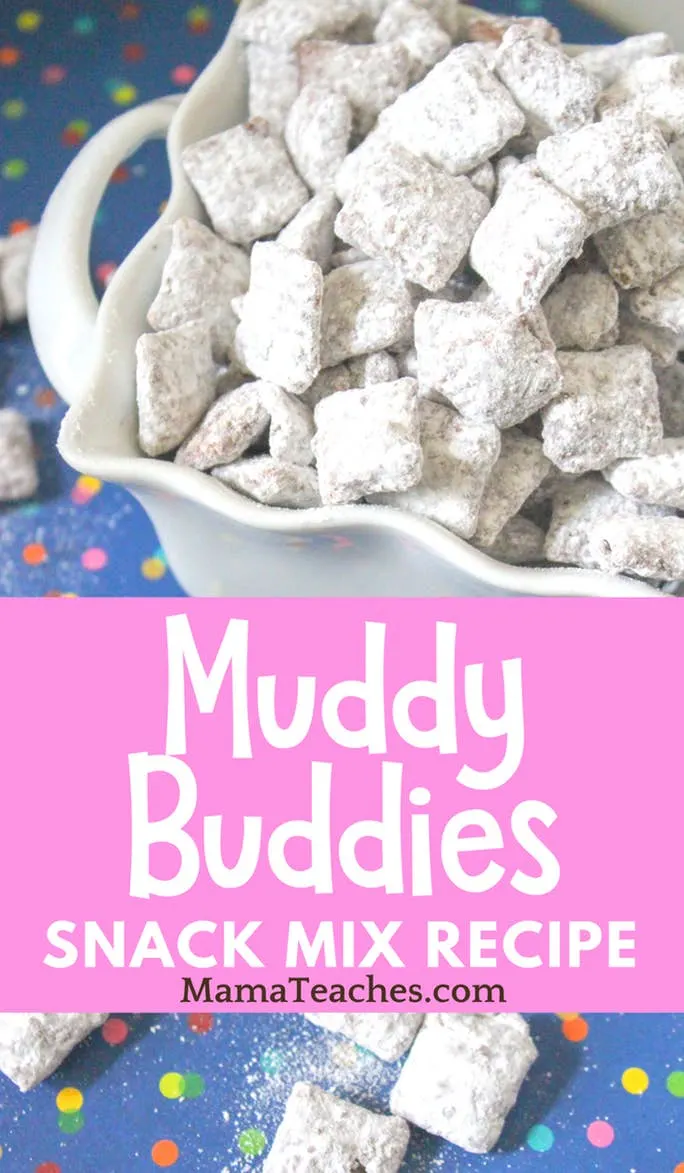 ​
This post contains affiliate links.
The best part?
Muddy Buddies aren't expensive to make.
In fact, you probably have everything you need to make them already in your pantry!
The only real recommendation I have is to get Baggy Racks (pictured below).
Seriously, they will change.your.life!
It makes it so easy to pour things into zippered bags!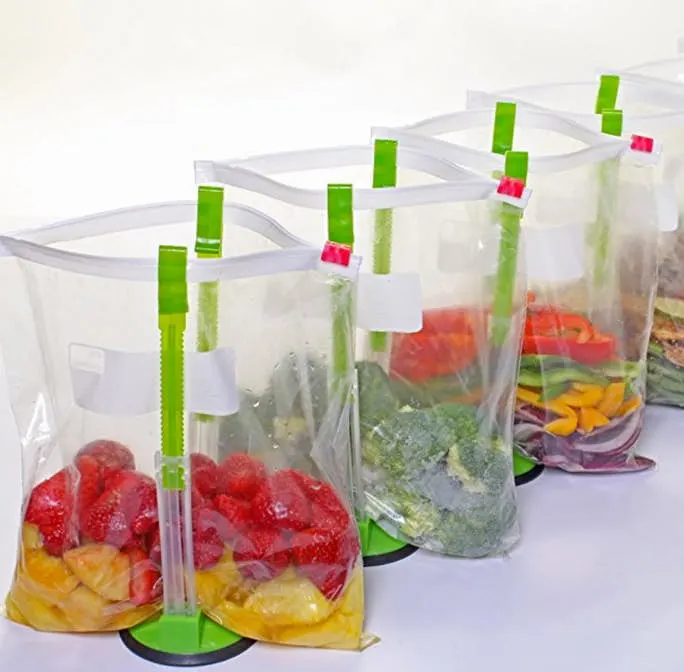 So, the next time you're craving the ultimate salty and sweet combo, whip up a big batch of this yummy Muddy Buddies recipe and enjoy!
Muddy Buddies Recipe
Ingredients:
9 cups Chex Mix (we also like Chocolate Chex Mix!)
1 cup semi-sweet chocolate chips
½ cup creamy peanut butter
¼ cup butter
1 tsp vanilla
1 ½ cups powdered sugar
Instructions:
In a large bowl, measure 9 cups of Chex mix. Set aside.
In a microwave safe bowl, combine chocolate chips, peanut butter, butter and vanilla. Microwave at 30 second intervals until melted.
Stir smooth.
Pour the peanut butter mix over the cereal. Stir until evenly coated.
In two ziploc bags, divide up the powdered sugar (¾ cup in each bag). Add the cereal.
Shake!
Lay out on a cookie sheet to set.
Store in an air tight container or plastic baggies.
​
Do you make your Muddy Buddies the same way?
Share your must-have additions below!