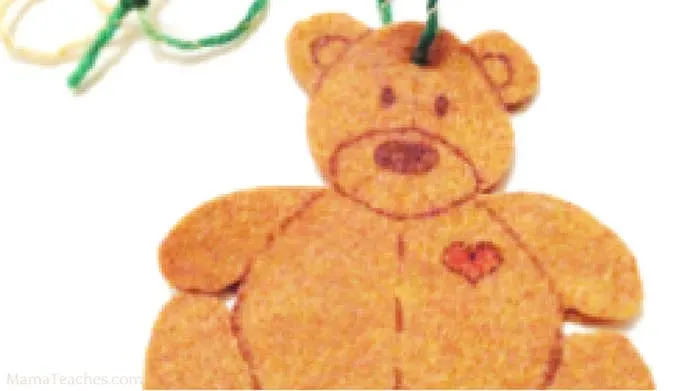 Today's Christmas ornament craft for kids pays homage to the ever-faithful teddy bear. He is cute, he is cuddly, and he is the perfect addition to any Christmas tree.
This craft includes a printable template for the teddy bear, but feel free to use your own.
As always, if you try a craft you found here, please snap a photo and post it in the comments below! We love to see what you are working on!
​
Felt Teddy Bear Ornaments
Ages: 3+ (with adult supervision)
Time: 20 minutes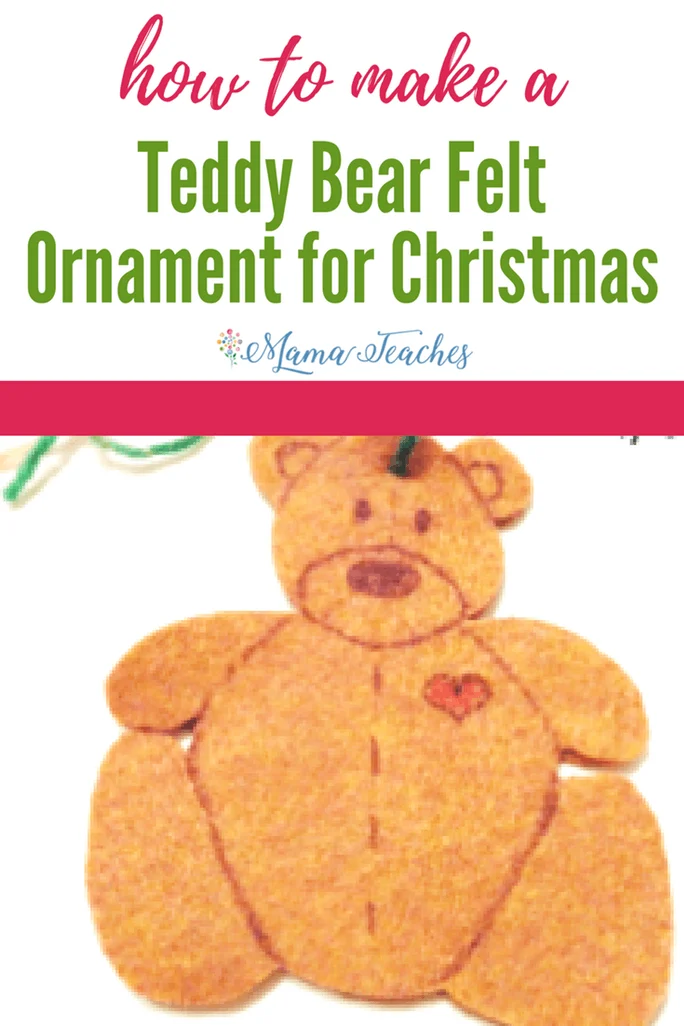 Materials Needed:
Brown Felt
Tacky Glue
Scissors
Ribbon or yarn – about 12"
Permanent Markers
​
Directions:
Print out the teddy bear template and cut it out.
Trace the bear pattern onto the felt two times.
Place the felt bears together – one on top of the other to create a front and back.
Using the markers, draw the bear's face, arms, ears, and heart on one or both sides.
Glue the bears together.
After the glue has dried, poke a small hole through the top of both felt pieces. Thread the yarn or ribbon threw the hole and tie in a bow.
Hang on your Christmas tree and enjoy!
​
Did you make a Felt Teddy Bear Ornament? Share your beautiful work with us by posting a picture in the comments below or tagging us on Instagram @MamaTeaches!