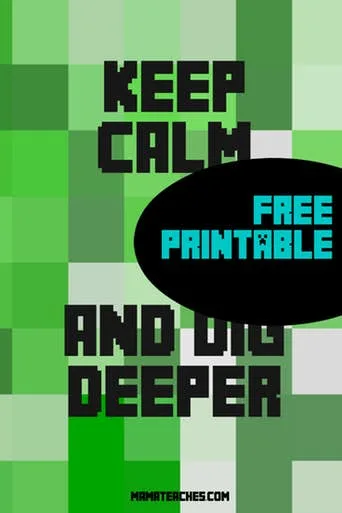 Days the only thing that gets the kids through school is the promise of playing Minecraft after their lessons are completed. Even though Super G does some of his lessons through Minecraft, it isn't quite the same as free play. To help encourage them to keep going, I created a Minecraft-themed poster for them hang above their desks.
We framed ours, but you could print it out on card stock and laminate it (or not), if you wanted to. It prints to a full 8.5-inch by 11-inch size.
Keep calm…dig deeper…and get your work done, awesome homeschoolers!