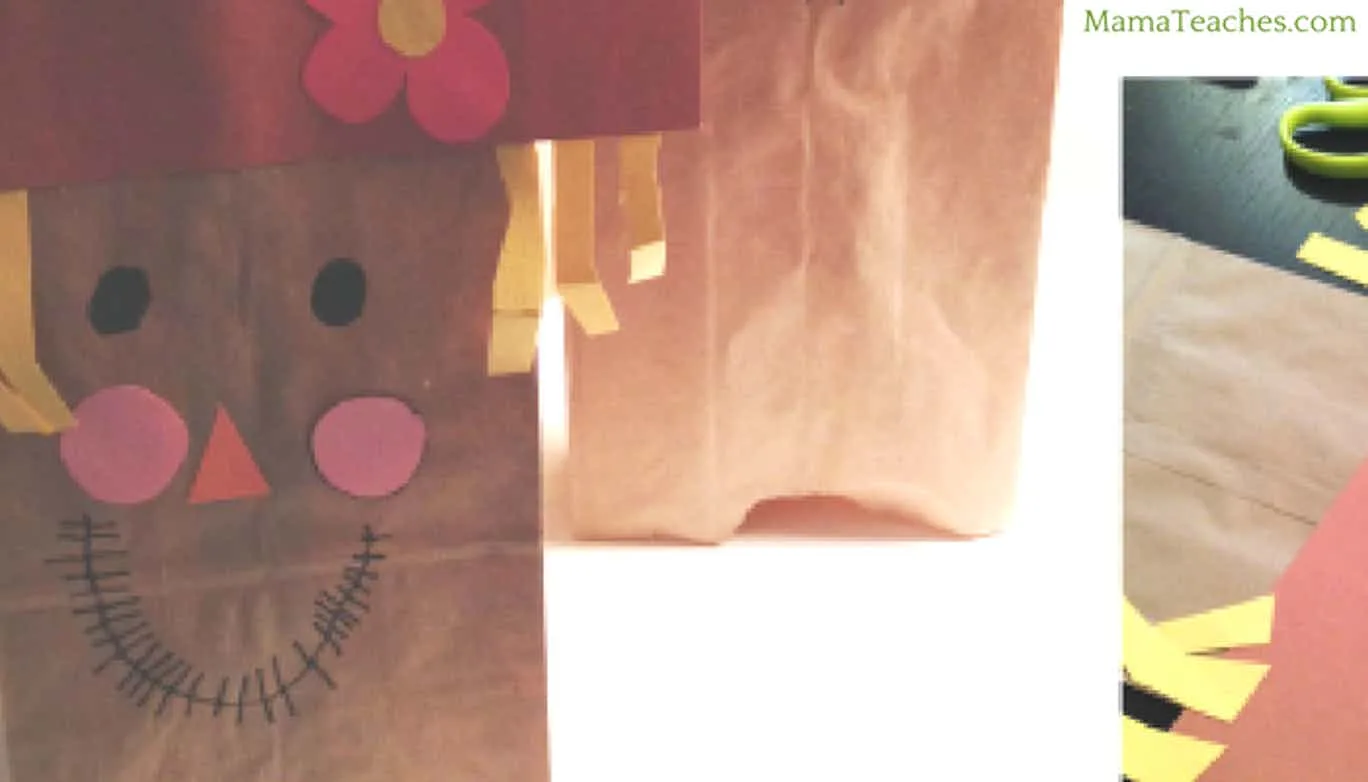 Scarecrows are the perfect fall craft, because they easily fit in from September through Thanksgiving. This quick kids' craft requires a plain brown paper lunch bag, some colorful construction paper, and the almighty glue stick!
Use the completed scarecrow to decorate your mantle or make a table-full of them to use as placeholders for Thanksgiving dinner. You can also flip the pieces around and make a puppet! How fun would it be to create a pre-dinner skit for friends and family on Thanksgiving Day?!
Have fun creating!
Paper Bag Scarecrows
Ages: 2+ (with adult supervision and pre-cut pieces)
Time: 15-45 minutes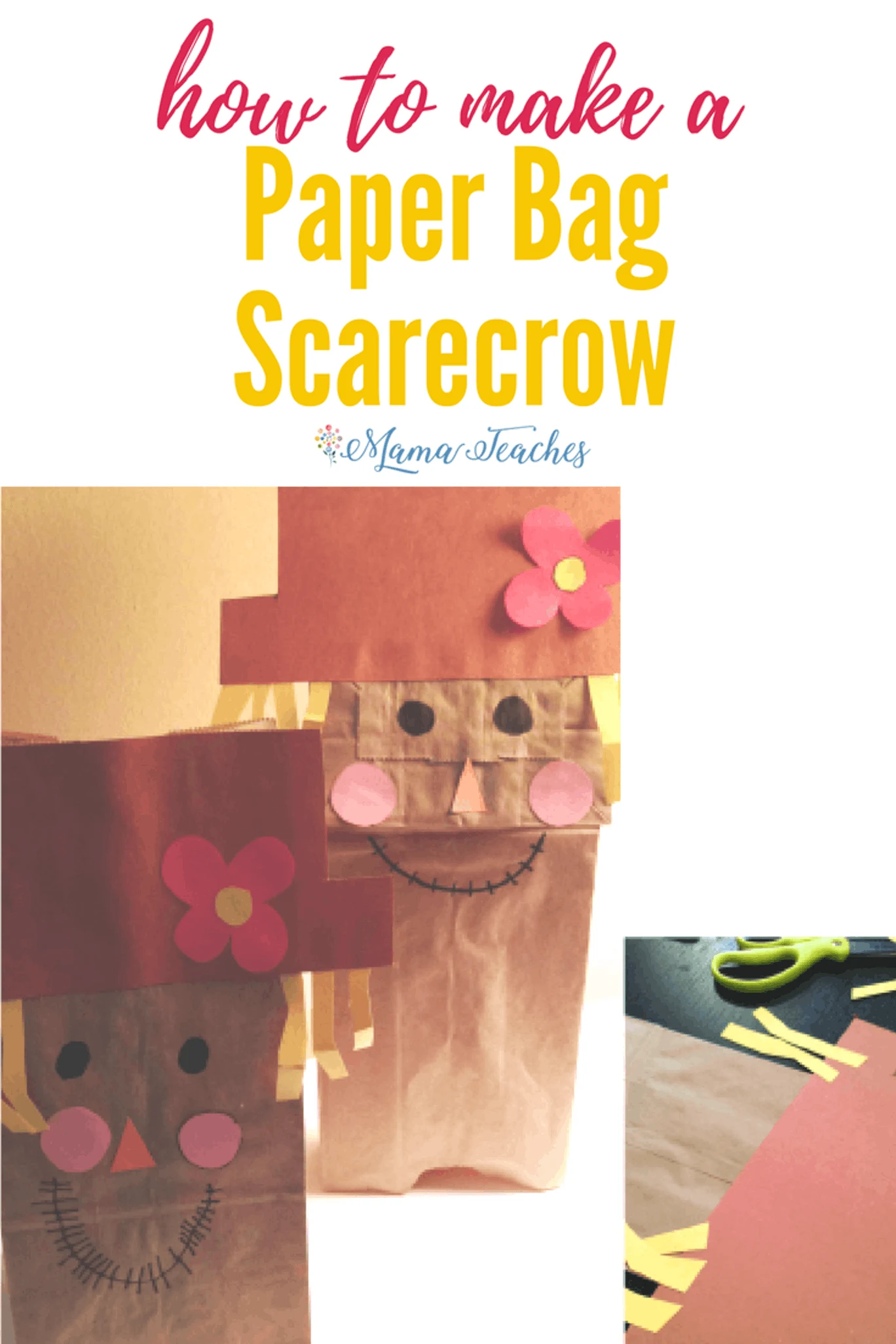 Materials Needed:
Plastic Tablecloth
Brown Paper Lunch Bags
Construction Paper
White Glue, Glue Stick, or Tape
Kid-Safe Scissors
Pencil
Marker
​
Directions:
Print out the scarecrow template and cut out the shapes needed. Older children can cut out their own pieces, but younger ones will need an adult to do it for them.
Trace the shapes on the construction paper in the colors you want for each using a pencil.
Glue the pieces onto the brown lunch bag. If you want to make a puppet, glue the pieces onto the bottom, folded down side. If you want to make a bag, glue the pieces with the hat at the top of the bag by the opening.
Draw on the eyes and mouth to complete your scarecrow.
​
Share your scarecrow with us by posting a picture below in the comments or tag us on Instagram @MamaTeaches!