Need a homeschool math curriculum?
Here's what to look for in a program.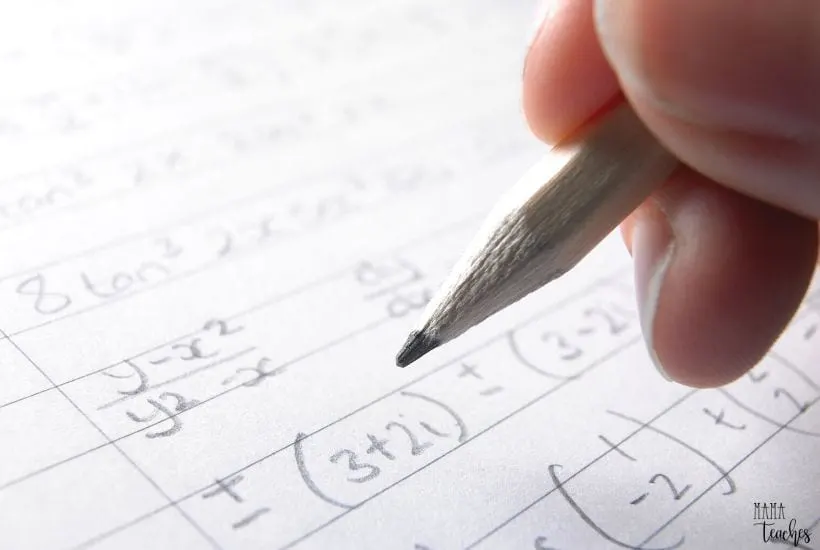 This article contains affiliate links to things that you might like.
Math. The bane of so many homeschool parents' existence (despite being a major part of our lives.) Its name sounds like a dirty world when mentioned in relation to homeschooling because of the ever so popular question, "Well, how exactly are you going to teach them math?"
Ha, well after this they'll be asking no more!
Except…they probably still will but now you'll have answers! 😉
This guide is designed to help you find a quality homeschool math curriculum.
Before we jump in, I want to remind you that at the end of the day, these are just tools to aid you, the teacher, on your journey.
There is no perfect math curriculum but these tips will definitely make your life easier!
Just so you know, this post contains affiliate links to some of our favorite programs that might be helpful to your family.
Evaluating a Homeschool Math Curriculum
Educational and Religious Values
What are your philosophies on education and religion?
It's important to dive into this because it will help narrow down the types of courses you consider.
Do you prefer a traditional approach?
Are you more willing to explore unique avenues like Waldorf or Montessori?
When thinking about your religious values, are you interested in making that part of your homeschool curriculum?
Many homeschool curriculums are religious based, so if your family is more secular, be sure you choose a program that fits a more secular view.
Knowing where you're coming from and why you are doing something makes it much easier to find the right resources.
Know What You're Looking for in a Curriculum
You want your child to fall in love with math (or at least not hate it) so start by scoping out the difficulty levels of the programs you find.
Yes, this is related to grade but it's not as simple as you'd think.
A fourth-grade math class could end up diving into fifth or sixth grade level teachings!
A comfortable level of challenge is all that is required here.
Something that will make them think but not overwhelm them.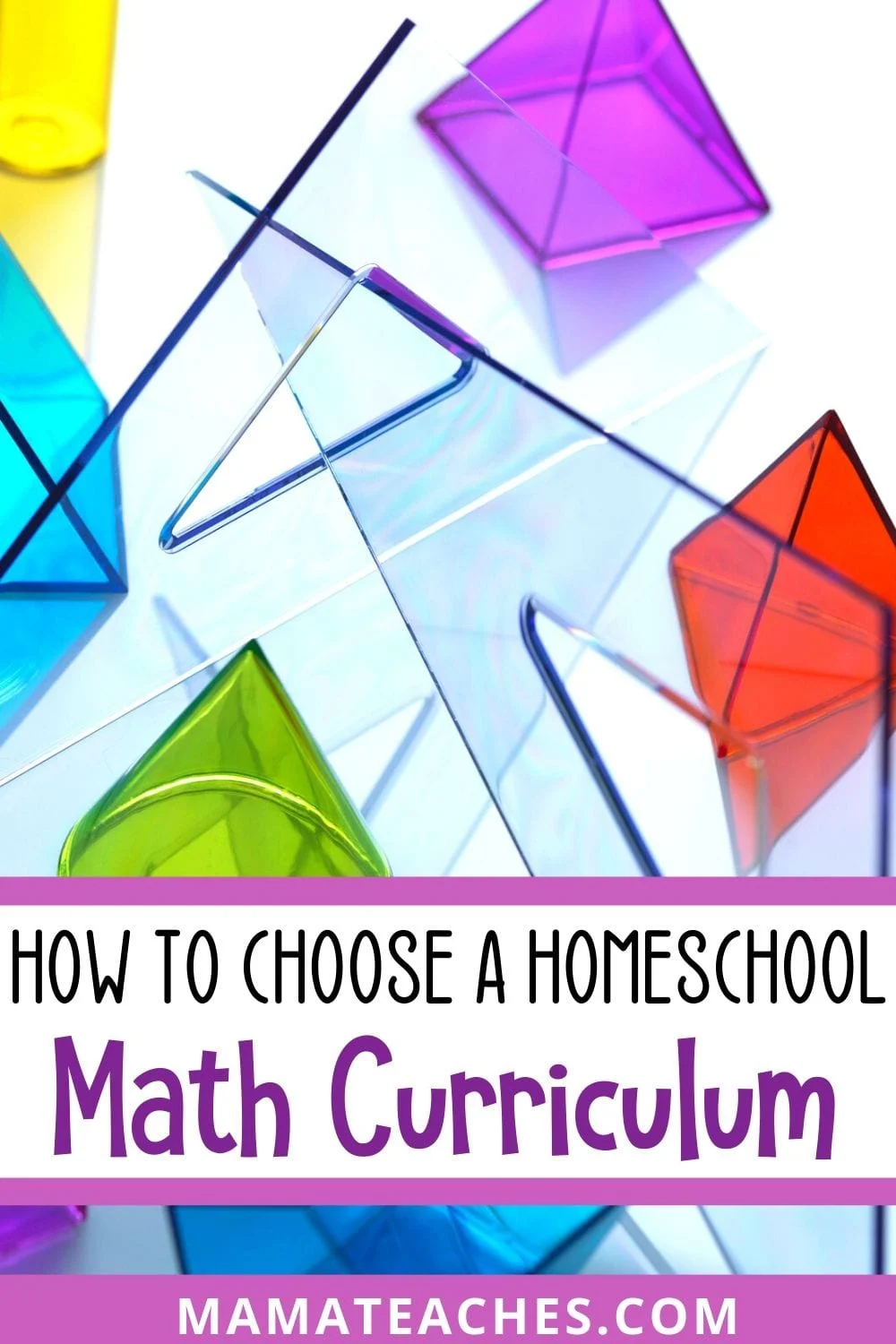 Consider your child's learning style as well.
Procedural lessons will show the step by step how to's for learning math.
This is a much more direct approach and is good for children that prefer to get to the point.
For those out of the box thinkers, a conceptual math plan might be more appropriate.
Another tidbit to keep in mind is the structure of the modules.
There are programs that work from start to finish with basic concepts leading into more challenging material (Mastery Curriculum.) Then there are plans that jump from topic to topic at a beginner level before building up (Spiral curriculum.) Look into what you believe would be more of an asset to your child in order to select the proper modules.
Cost is another thing to consider when choosing a math curriculum.
Of course, education is worth the investment but it doesn't have to break the bank.
Engaging
It's important to pick an age-appropriate, engaging program.
Something interactive that stimulates your child's mind and keeps them from getting completely withdrawn is ideal.
If they don't enjoy the program or if it isn't user friendly, they won't be able to get the full benefit from the curriculum.
And, the hard truth is that you'll wind up spending more time arguing with them to complete the math work than if you just pick a different curriculum to start with.
Preparation
Are you willing to go over the details of the lesson before you teach it to your child?
How much time can you dedicate to understanding the material?
A solid, comprehensive math curriculum is helpful, but the teacher makes all the difference!
Select a program that will work for your kids but that is also a good fit for yourself.
Print Samples
Most sites will offer free samples of the program that you can print out and look over.
Once you've narrowed down the top contenders, visit the page and collect the materials.
Not only is this a practical way to test out an option, but physically looking them over will launch you into teacher mode and help you decide what fits best.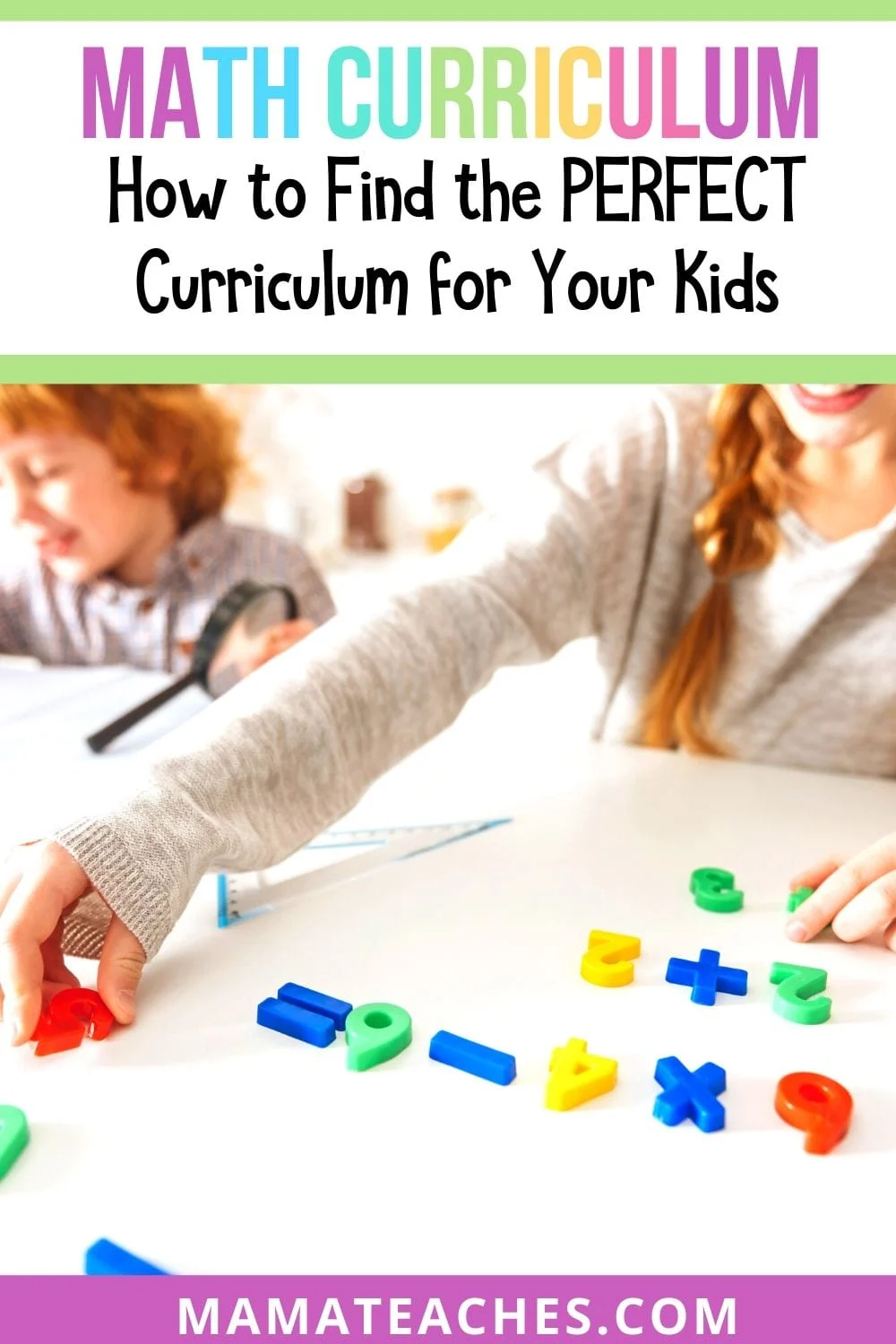 Read over the table of contents, any additional teaching notes that may be added, as well as the general layout of the course.
Consider how it feels.
Would you be excited to actually use this lesson plan?
Is it understandable now that you're looking it over?
Reviews
Seek out testimonials not only from parents but from trusted tutors and teachers that have used the program.
These recommendations carry a lot of weight for obvious reasons, but they might also give advice on how they utilized the math curriculum.
Look through homeschool blogs to find out what others feel about the options you've found.
Here are some of our favorites:
ACT Prep with Dyslexia <– Mr. D Math is AMAZING for Upper-Level Middle School and High School Math. His ACT and SAT Prep courses are also fabulous. I can't recommend it highly enough!
Daily Multiplication Worksheets <– Page a Day Math has been SO helpful for getting in daily practice without the fuss. If your child isn't ready for multiplication yet, don't worry! They have PreK, addition, subtraction, and division for older kids. You can use it as a stand-alone curriculum or as a supplemental activity (like we did).
Teaching Textbooks is another one that we used and loved. It's online and teaches the concept. I liked it because there was basically zero prep work for me and the kids loved it because they felt like everything was very well explained and easy to understand.
Commit to a Homeschool Math Curriculum
Once you've found the most viable curriculum, add it to your cart and BUY IT!
By this step you should have a nice list to pick from.
You've scoped out the scope and sequences, printed samples, and read reviews.
Now, it's just time to choose!
The best way to see if a math program will work is by using it.
Commit to your choice and get to work!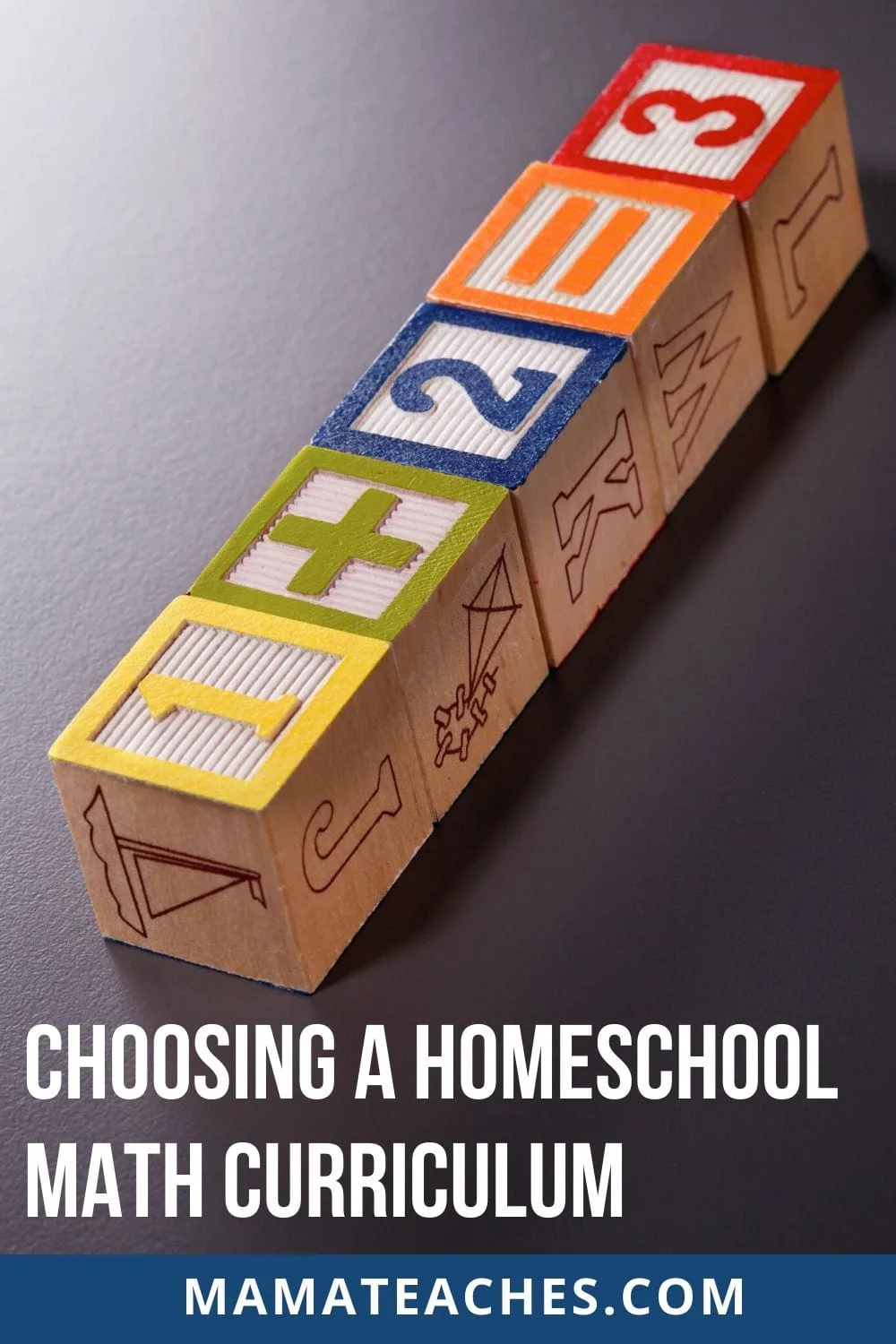 A Forever Homeschool Math Curriculum?
Again, there is no perfect homeschool math curriculum.
It's all trial and error but eventually you will find a course that makes math understandable and maybe even enjoyable.
Allow room for flexibility as you test options.
And don't be surprised if you need to try a different math curriculum before the homeschool year is out.