Interested in Wyoming?
We are too!
Check out some fun facts about Wyoming here!
Wyoming became the 44th state in 1890.
There are many great things to learn about this great state.
For example, Wyoming is home to the first National Monument known as the Devil's Tower.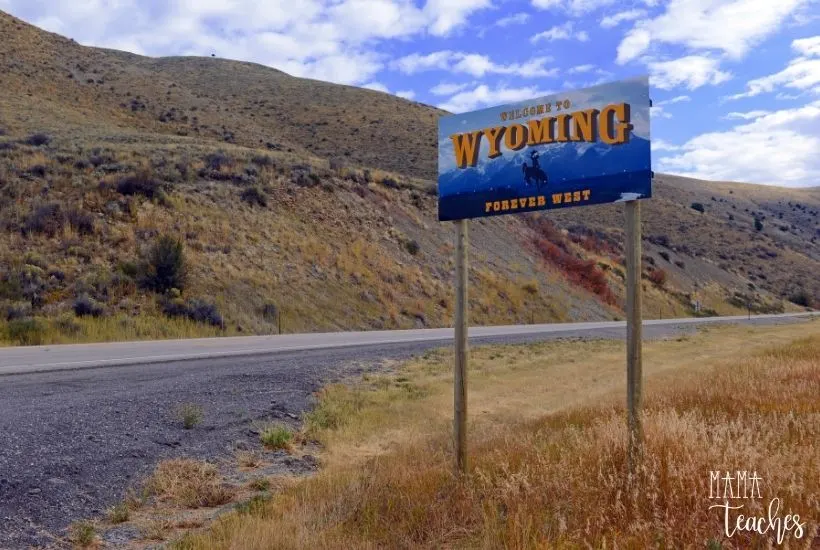 This article contains affiliate links to things that you might like.
You can also find some of the world's biggest traveling sand dunes in Wyoming.
What else makes Wyoming special?
Take a look at some of these interesting facts we have found about the state of Wyoming!
Wyoming Facts for Kids
Wyoming is the least populated state in America
Did you know that Wyoming is America's least populated state?
With a population of over 575,000 people, it sure sounds like there are a lot of people.
However, you can drive for miles through Wyoming and not see another person for a very long time!
Wyoming is Home to the country's first national forest
Yellowstone National Park is located in the great state of Wyoming.
Established in 1872, Yellowstone Park is over 2 million acres of incredible natural wonders.
Some amazing sights include geysers, hot springs, waterfalls, and more.
With all the beautiful landscape features and abundant wildlife, it's no wonder that Yellowstone National Park holds a park record for the most visitors at over 4 million people!
Wow!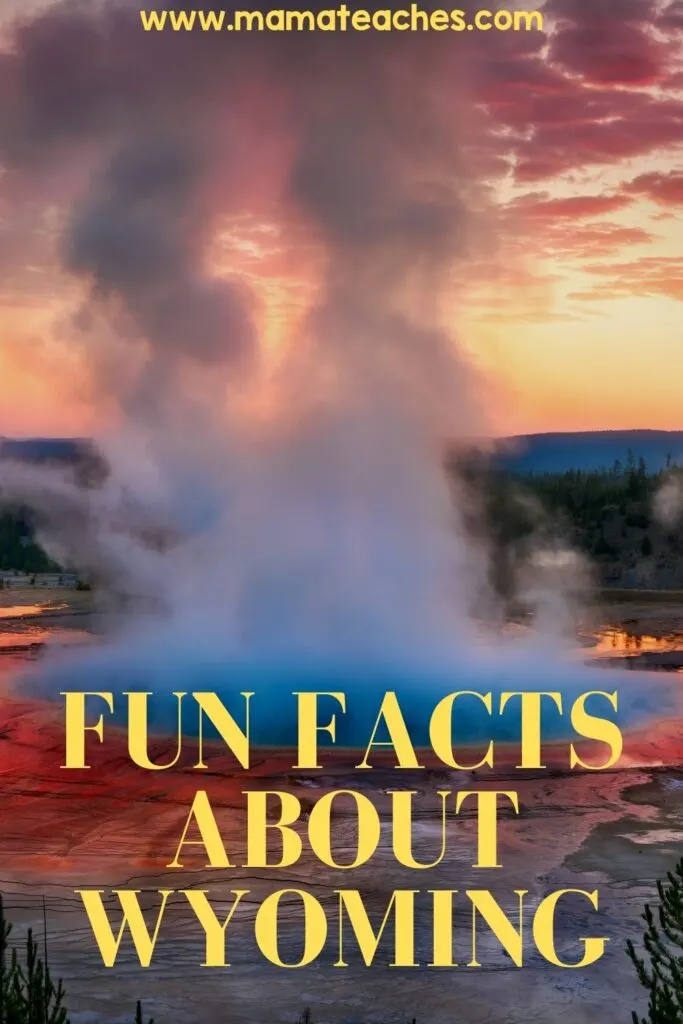 Wyoming is nicknamed the Equality State
In 1869, Wyoming became the first state to give women the right to vote.
Not only could women vote, but they were also able to serve on juries and hold positions in public office.
In fact, from 1925 to 1927, a woman named Nellie Tayloe Ross served as the 14th governor of the state.
By empowering women to have the same rights as men, Wyoming acquired its nickname as the Equality State.
Wyoming has a Museum dedicated to wildlife
Located in Jackson Hole, Wyoming is the National Museum of Wildlife Art.
Founded in 1987, the museum contains over 5,000 unique wildlife art pieces.
It also features a one-of-a-kind sculpture trail that includes life-size sculptures of wild animals such as bison, moose, eagles, and more!
That's pretty neat!
Wyoming hosted the largest swing dance ever
On April 30, 2015, more than 1,000 swing dancers danced at the same time in the same place.
This big swing dance event landed the Cowboy Country Swing Club in the Guinness Book of World Records for the largest swing dance ever recorded!
Wyoming has the world's two biggest coal mines
The North Antelope Rochelle coal mine in Campbell County, Wyoming is the largest coal mine in the world.
The second most productive coal mine in the world is also in Wyoming.
Found in the Powder River Basin is the Black Thunder coal mine.
The state of Wyoming supplies about 40% of America's coal.
That's a lot of coal!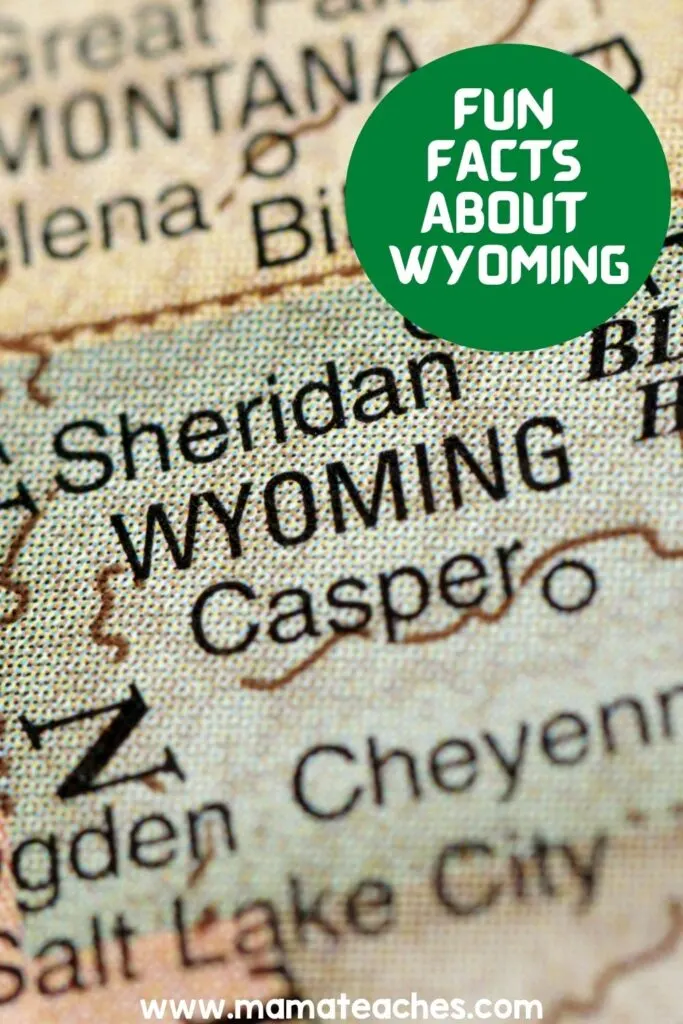 Wyoming's official State Sport is Rodeo
Rodeo became the official state sport of Wyoming in 2003.
Every year at the Cheyenne Frontier Days Celebration, one of the world's largest outdoor rodeo events takes place.
It is a 9 day rodeo competition that ends in the crowning of a bull riding champion!
Interesting Wyoming Facts
Wyoming sure does seem like a fun place to see.
Its incredible scenery, appreciation for wildlife, and love of rodeo really make Wyoming a special state!
Did you know any of these fun facts about Wyoming?
Would you like to go there someday?
You May Also Like…