You want your child to move toward reading fluency, but how can you help him master those high frequency words?
We've got you covered!
Say hello to learning how to teach high frequency words activities!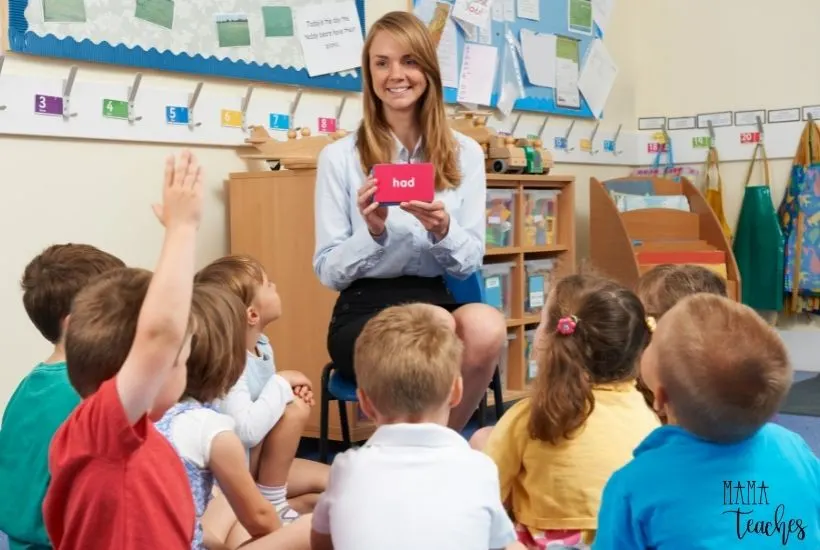 This article contains affiliate links to things that you might like.
Teaching High Frequency Words
High-frequency words are the most-encountered words in reading.
Naturally, it helps to have these VIPs on automatic recall so you don't have to sound them out every time you see one.
But how do you get from here to there?
You have three options: flashcards, worksheets, and activities.
High Frequency Word Flash Cards
Nothing beats the memory boost from a flashcard drill.
You can easily see what words you have down and which ones you need to review some more.
The best flashcards for beginning readers are in a clear, bold font and are large enough for the child to read across a table.
You can find a set of Dolch sight word flashcards here.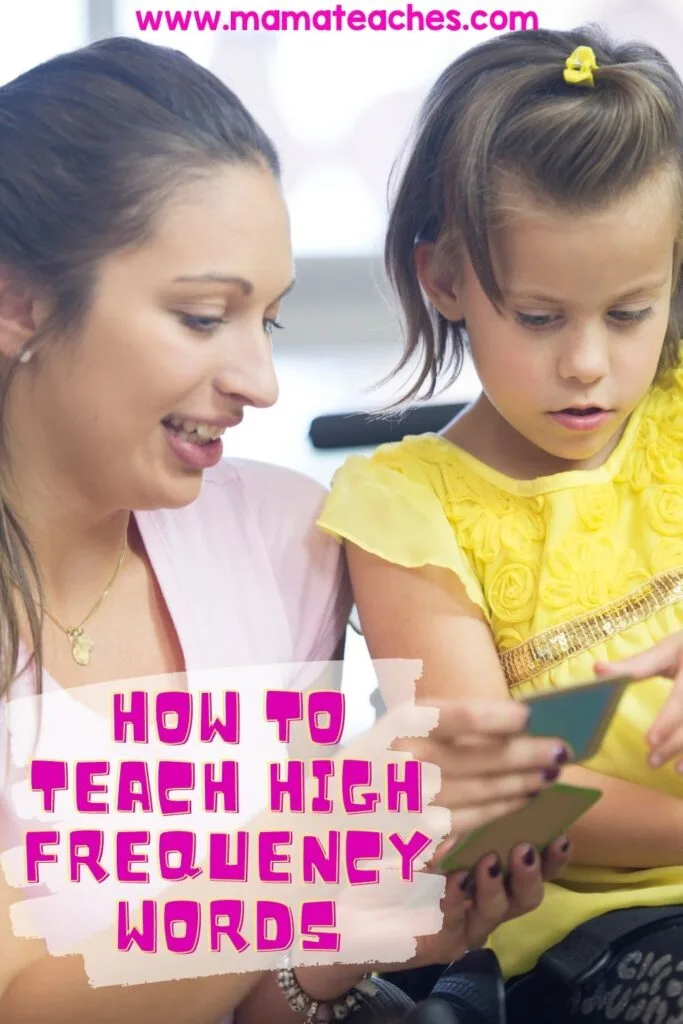 High Frequency Word Worksheets
Some kids need to learn by doing, and writing the sight words can aid in memory.
You can find plenty of worksheets online or you can combine the worksheet and flashcard approach.
Kids can trace the high-frequency words to make their own set of flashcards–done and done (find sets of these here).
High Frequency Word Activities
Add a dose of fun with these high-frequency word activities.
High Frequency Word Mini Book
Have the student handwrite the large, printable flashcards and staple them into a mini-book. Kids love to "publish" their work.
Flashcard Hunt
Use a set of laminated flashcards and hide them around the room.
Students can play scavenger hunt and then read the cards.
Bananagrams Mimic
Give the student a flashcard, have her say the word, and then recreate the word with Bananagram tiles or letter magnets.
Window Wipe
Write the words on a window or mirror with a wet-erase marker.
If a child can read the word, he can spritz it with water and wipe it away.
If he can't, show him the word on a flashcard and see if he can find the matching word on the window.
Arts and Crafts
Form the words with playdough, Wikki Stix, or pipe cleaners.
This can be done as a tracing activity on a laminated flashcard as well.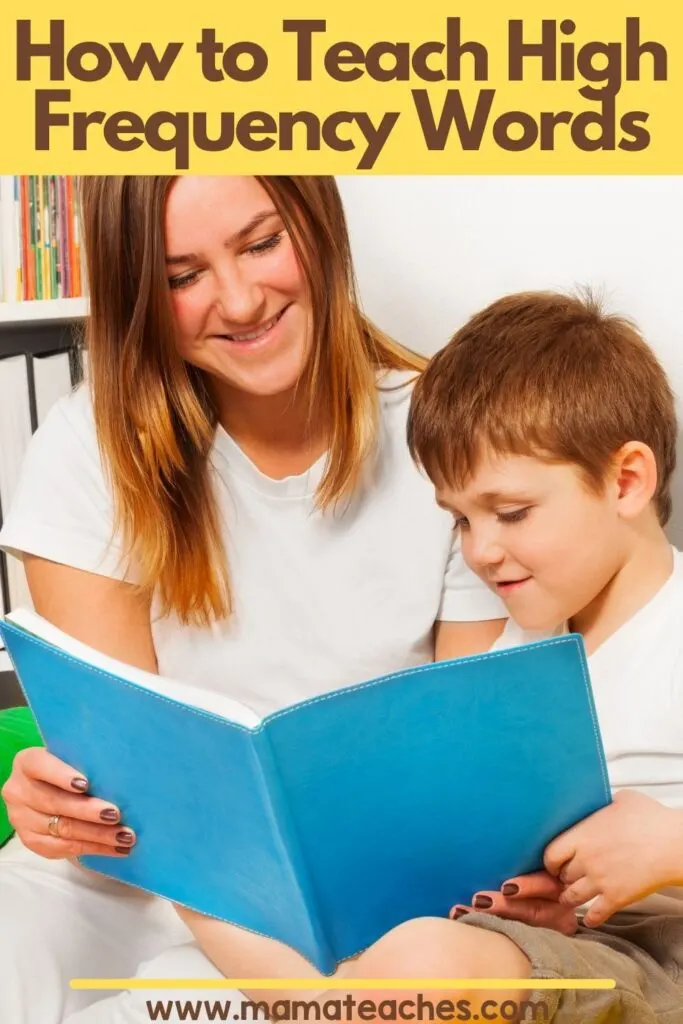 Swat It
Lay out three flashcards.
Say the name of a high-frequency word and have the student swat the correct card with a fly swatter (it's so much more gratifying than pointing to it).
If she chooses the correct one, put that in her stack.
Keep playing until she knows the target words.
Seek and Find in a Book
Scan a book page and check to see if it has a high frequency word in it.
Tell the child the word and have him look for it.
Fill In the Blank
Write a simple sentence that contains a missing high frequency word.
Give the child three high frequency word cards, and have him select the word that best fits in the blank.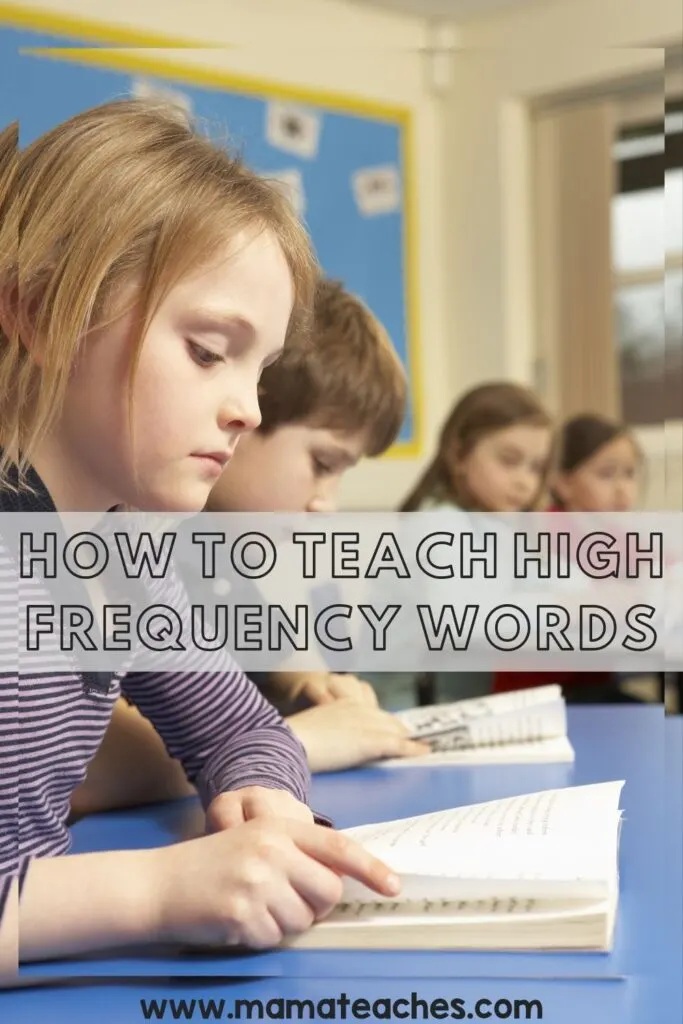 High Frequency Words and How to Teach Them
With simple and fun high frequency word activities and resources, you can make learning the high frequency words easy-peasy!
You May Also Like: