California is a really incredible state!
Keep reading for fun facts about California!
---
California became the 31st state in 1850 and it is the third largest state in America.
The capital of California is Sacramento.
California has beautiful beaches, tall mountains, low valleys, and incredible redwood forests!
This state is full of adventure, beauty and history, which means there is really something for everyone to enjoy in California.
Take a look at some of these fun and interesting facts about the great state of California!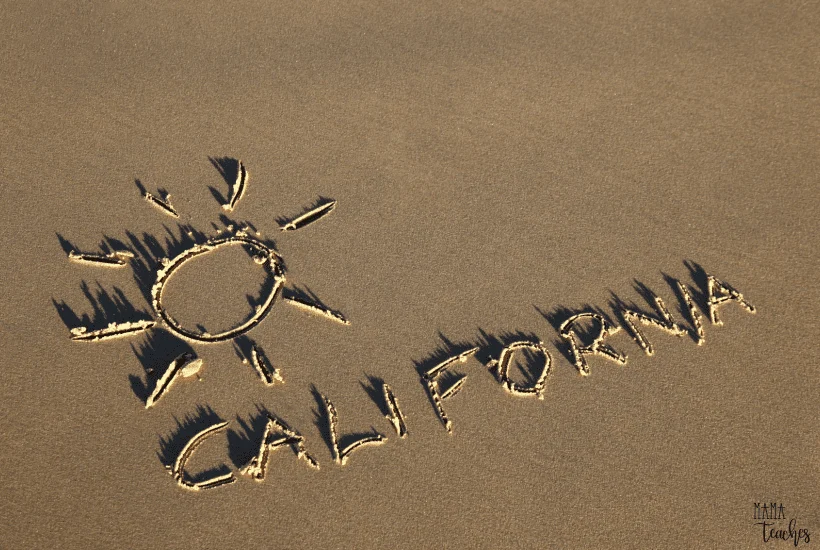 This article contains affiliate links to things that you might like.
California fun facts for kids
The Avocado Capital of the World is in California
Did you know that California is home to the "avocado capital of the world"?
Yes!
It's true!
The city of Fallbrook, CA is known for its incredible avocado groves.
So much so, that the town hosts an avocado festival every year to celebrate.
Yum!
Fallbrook is also known as the "friendly village"!
Well, doesn't that sound nice?
California is known as the Golden State
In 1968, California officially became nicknamed the Golden State.
Why?
Well, there are a few reasons.
California was a prime spot for gold discovery back in 1848.
In fact, the California Gold Rush took place for seven years as people rushed to California to find their own gold.
Another reason that California is called the Golden State is for the beautiful fields of golden poppies that bloom in the springtime.
Finally, there is the Golden Gate Bridge that stretches across the Golden Gate strait.
The world's largest living tree grows in California
In the Sequoia National Park, lives General Sherman, the largest living tree in the world!
Standing tall at approximately 275 feet with a circumference of 102 feet, it is one mighty tree!
Although no one knows for sure, it is estimated that General Sherman is about 2,200 years old.
Wow!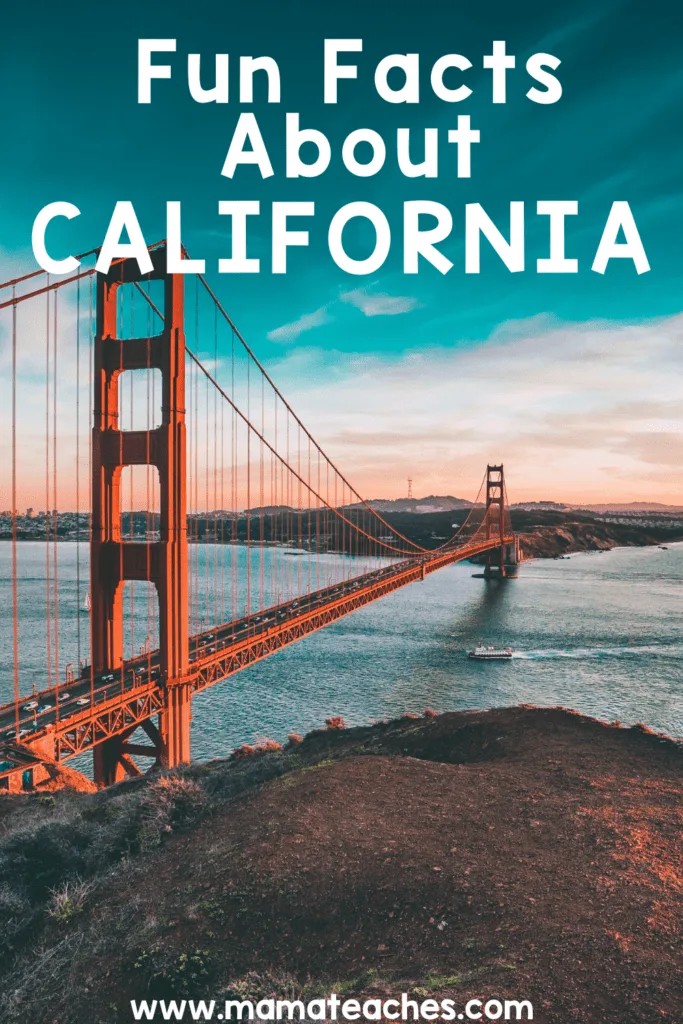 The lowest and highest points of continental America are in California
In California, you can find both the lowest point and the highest point in America's mainland.
The lowest point in North America is known as Death Valley National Park.
Death Valley is 282 feet below sea level and is also the hottest and driest place on earth!
Less than 100 miles away, is the highest point named Mount Whitney.
Mount Whitney stands tall at 14,505 feet!
California has the only operating cable cars in the United States
In San Francisco, CA, people can get around by cable car.
The very first cable car ride was taken in 1873.
Cable cars weigh about 15 tons and go at a speed of 9.5 miles per hour.
While they are not super speedy, they are the nation's first moving National Historic Landmark.
Cool, right?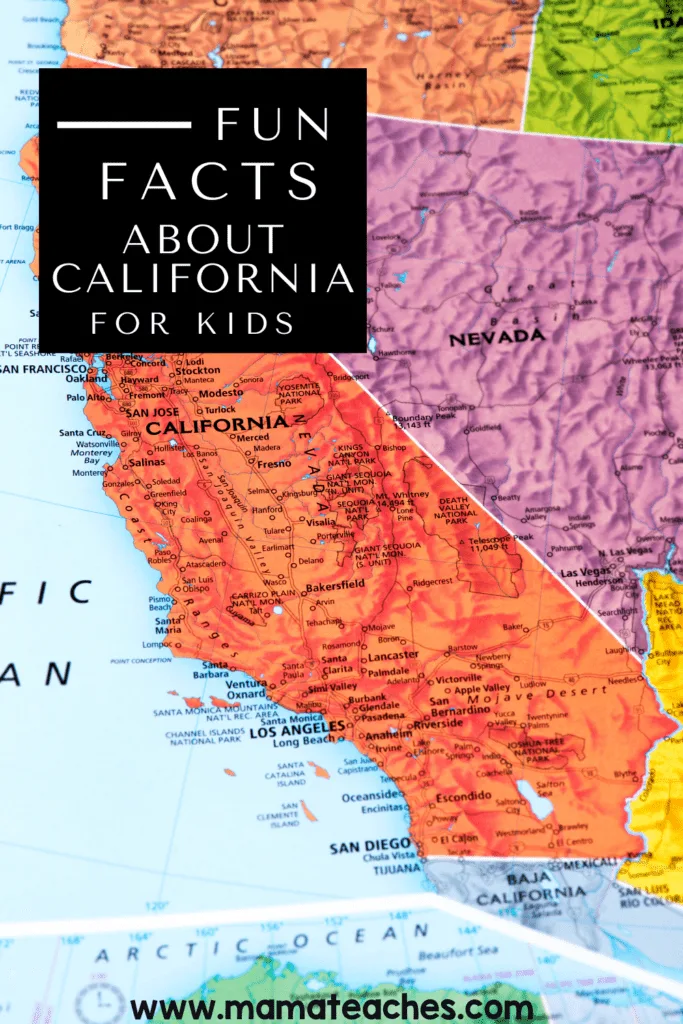 California has the largest outdoor amphitheater in America
The Hollywood Bowl is the largest outdoor amphitheater in the United States.
Officially, The Hollywood Bowl opened up in 1922 with just a wooden platform and a canvas top.
Since then, there have been a number of incredible performances from a wide variety of talented artists.
Today, The Bowl is considered one of the ten best live music venues.
The Hollywood Bowl is not only an awesome amphitheater, but also a scenic public park and a picturesque picnic area.
There are a lot of earthquakes in California
Every year, over 10,000 earthquakes happen in California.
While this may sound like a scary fact about California, don't be alarmed!
Most earthquakes in California are so minor, they can't even be felt!
unique California fun facts
California is a really incredible state.
In fact, California is so great, that it is the most populated state in America.
There are almost 40 million people that live in California.
That's approximately one out of every eight US citizens!
Do you know someone that lives in California?
You May Also Like…