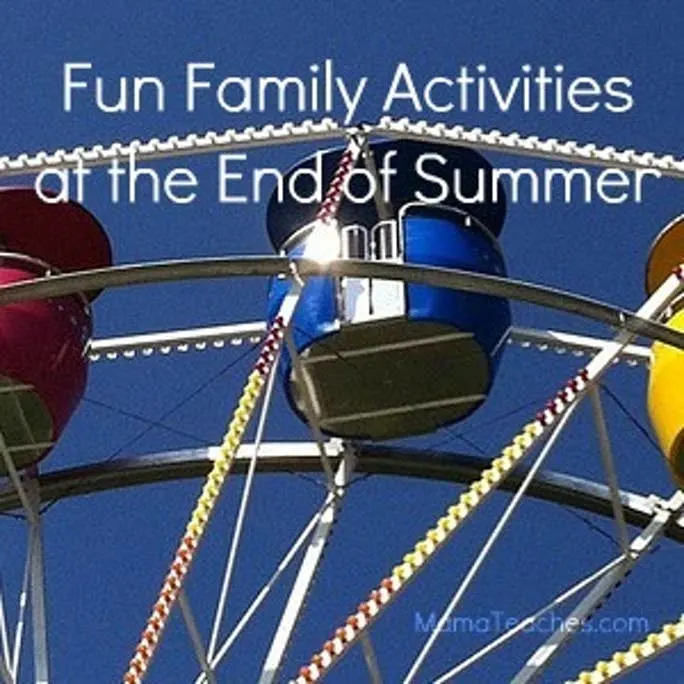 This article contains affiliate links to things that you might like.
As summer slowly winds down, your kids are (a) bored out of their minds and can't wait to go back to school or (b) dreading the end of summer and the carefree days it brings.
Either way, it's always a great idea to make these last few unstructured days fun and memorable.
Fun Family Activities for the end of summer
Here are a few fun family activities you and your kids can enjoy before the new school year kicks in.
Prepare a meal or snacks together.
Preparing food is an act of love itself.
Turn it into a family activity with each family member lending a hand in mixing, stirring, chopping, and frying a good home-cooked meal.
Of course, make sure the little ones are properly guided.
Simple meals or chocolate or fruit shakes are easy to prepare even with younger kids.
Welcome your kids' suggestions and praise their budding culinary expertise.
Use cooking as catching-up time as well and ask them about what they've been up to the last few weeks.
Be active outdoors.
Picnic on the park, a new gardening project, or campout at the backyard?
Do something outdoors that every member of the family can participate in.
A quiet hike or jog is not only fun, it's healthy too.
You can spend more quality time together and get fit at the same time.
Be creative indoors.
Creating a scrapbook out of all the pictures of fun summer activities you had is a fun and creative way to spend family time and is made easier using Instagram and other apps.
You can also help your kids with decorating their bedrooms with their current favorite superheroes or cartoon characters.
Give back to the community.
Show your kids the value of charity and helping others while having fun together as a family by participating in community events.
Older kids can volunteer at the local animal shelters while younger ones can participate in community walks and clean-ups.
Pretty soon you'll be attending parent-teacher conferences, recitals, school plays, and soccer games, so enjoy the summer while it lasts and build happy memories with your kids with these fun family activities.