You're done with teaching. So now what? Transition to a new career with these jobs for teachers leaving teaching.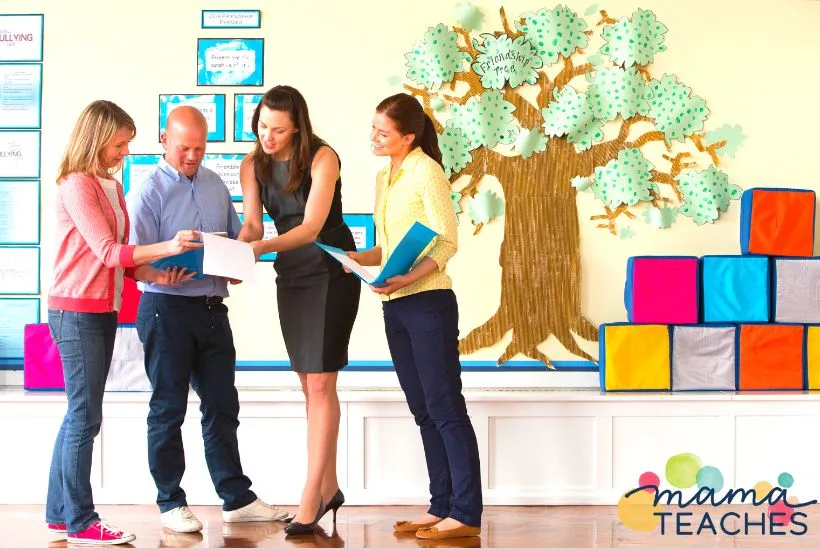 Jobs for Former Teachers
As a teacher, you have a lot of marketable skills. You are good with people, you're organized, and you know how to lead.
If you are a subject-specific teacher, you also have a knowledge base you can pull from.
You can move on to a job related to education, or you can take your skills and do something different.
This article contains affiliate links to things that you might like.
Education-Related Jobs
The most apparent jobs for teachers leaving teaching are those still connected to education and children.
Principal
You may be tired of the classroom, but you still like school. Consider administration.
You will need to pursue a master's degree, but your existing qualifications will make you a marketable principal.
Tutor
You can still teach outside of the classroom as a tutor.
Teaching one-on-one is a vastly different experience from classroom teaching.
You can work for an existing tutoring company, or start your own business.
Librarian
As a librarian, you can work for a school, university, or public library.
You will likely need a Master of Library Science to make the switch.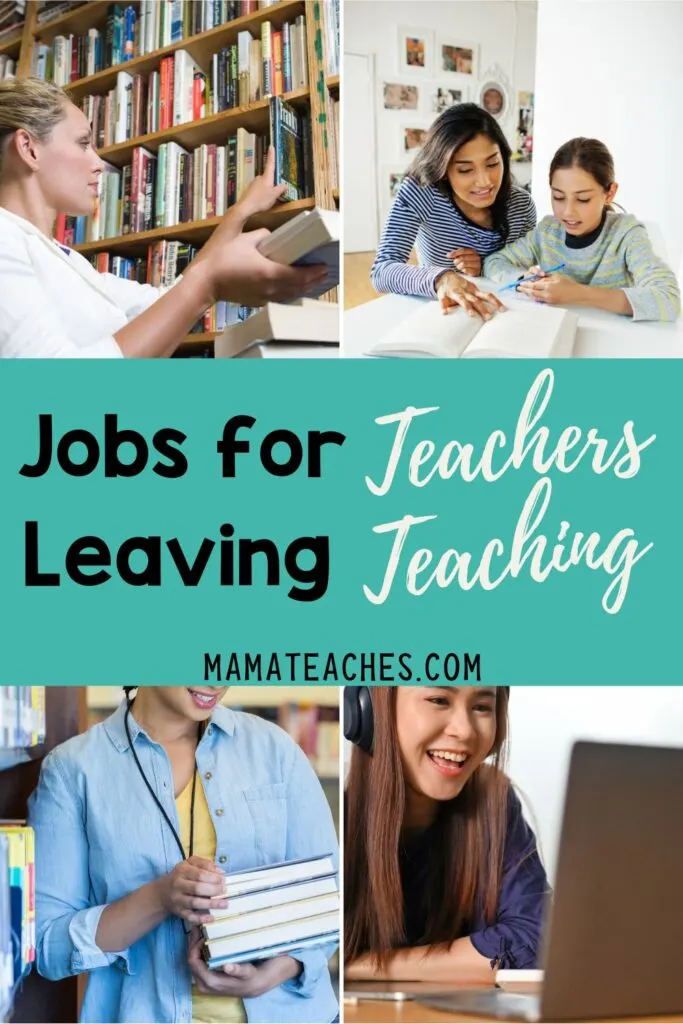 Educational Consultant
Many older students need help finding the right career path or college choice.
An educational consultant can help them identify their strengths and advise them on the best path to take.
With your inside knowledge as a teacher, you're a great fit for this position.
Educational consultants can also have schools as clients; you educate the teachers on classroom strategies and how to implement new curricula.
Freelance Writer
There are many writing jobs related to education: curriculum development, online content, and children's books.
You know the market; why not write?
Guidance Counselor
Your experience as a teacher will make you an appealing hire as a guidance counselor.
You will likely need to obtain a Master's in School Counseling.
Nanny
Nannies with teaching experience (who can double as a tutor if needed) command top dollar.
Standardized Test Developer
Who writes the questions for standardized tests? Former teachers, that's who!
In this job, you may conduct research, test questions, write questions and answers, and proofread.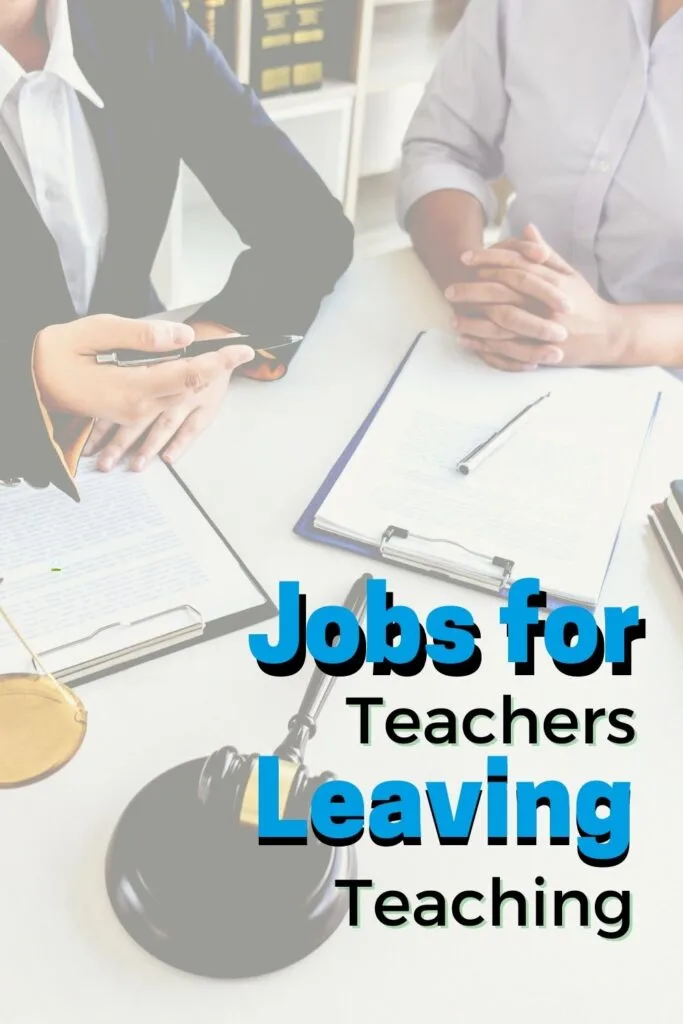 Health-Related Jobs
You are a natural caregiver, so a job in the health field may be a perfect fit.
Therapist Assistant
An occupational or physical therapist assistant requires an Associate's degree that takes about 18 months to complete.
Nurse
Once you have your bachelor's degree in any subject, it takes only 12-20 months to get your Bachelor of Science in Nursing (BSN).
Dental Assistant
To become a dental assistant, you need to complete a 1-2 year program and an externship.
Behavior Analyst
Before becoming a behavior analyst, you'll need a master's degree (one in education would qualify).
You can work in mental healthcare or research.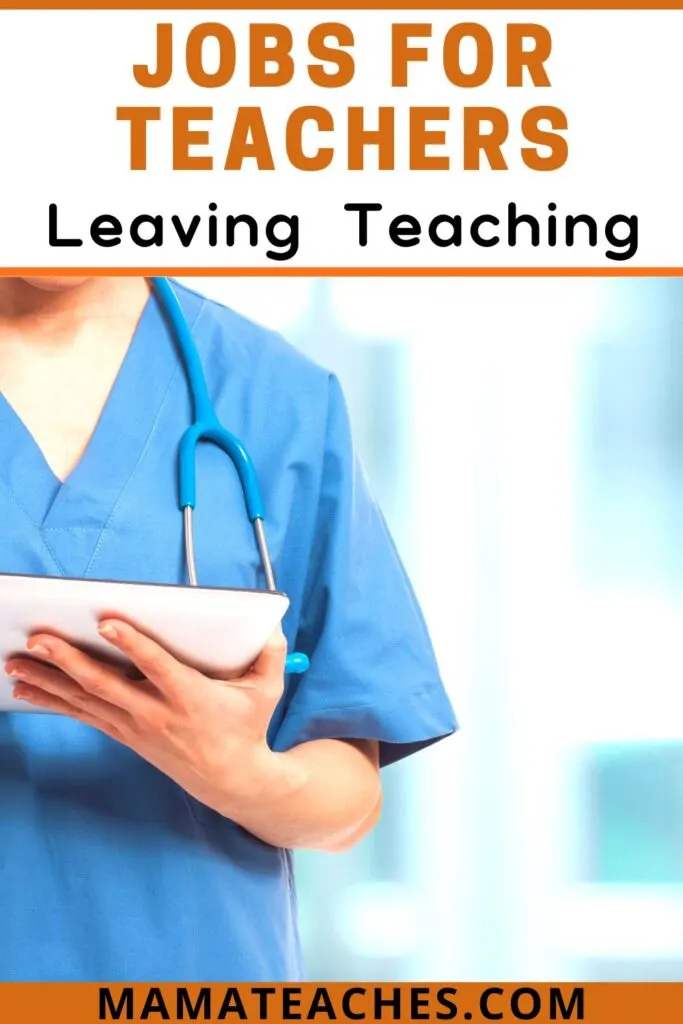 Business-Related Jobs
Your leadership, organization, and managerial skills will apply to a business career.
It's a great field for teachers leaving teaching.
Insurance Agent
An insurance agent is a form of sales. You will help clients find the right insurance for their needs.
Corporate Trainer
A corporate trainer teaches employees new skills and conducts training.
It's a great fit for those with an education background.
Financial Advisor
A financial advisor helps clients invest and prepare for their financial future.
You must pass various exams to obtain licenses.
Sales Representative
From pharmaceuticals to dental supplies to windows and doors, a sales rep identifies market leads and sells specialized products or services.
As a former teacher, you are the perfect fit for an educational sales rep position where you sell equipment, tech, and supplies to school districts.
Social Media Strategist
If you are a social media maven, you can market your skills to develop a strategy and generate content for a business's social media accounts.
Grant Writer
You can help organizations obtain funding by researching and writing grant proposals.
Executive Assistant
An executive assistant helps their boss stay organized and manage various tasks.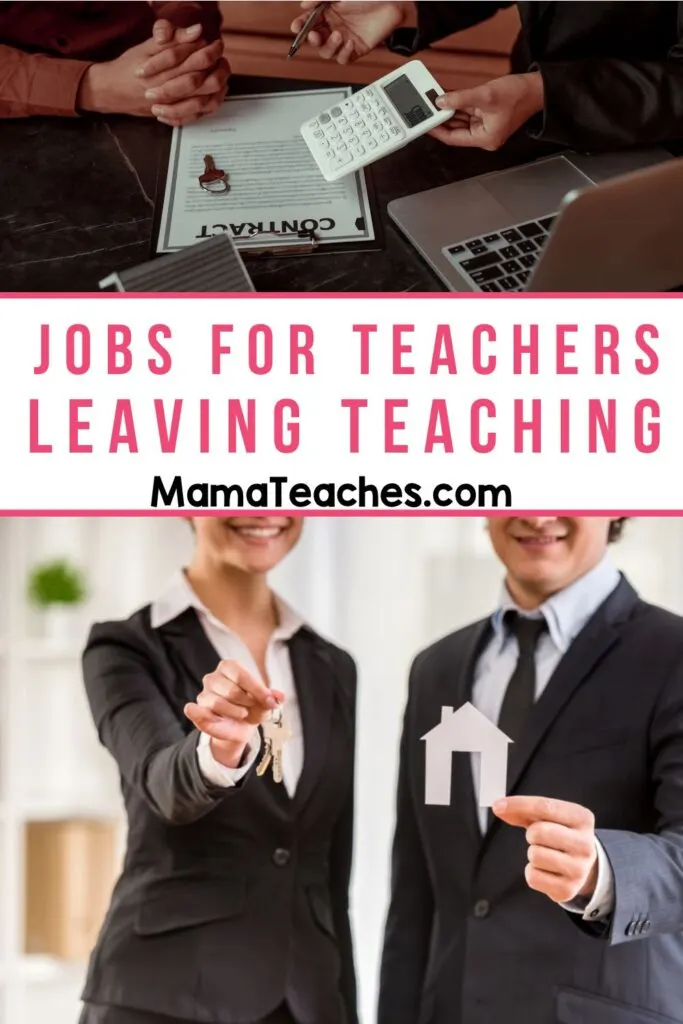 Realtor
You can use your people skills and organizational skills as a realtor, either in commercial or residential.
You will need to pass a certification exam.
Actuary
If you have a degree in mathematics, you can become an actuary, assessing risk for insurance companies.
Accountant or Bookkeeper
If you like math, you can work to balance the books of a company, create budgets, and help with tax returns.
Selecting Your New Career
Your time as a teacher was valuable. As a teacher, you have a multitude of skills, and you are able to adapt to an ever-changing work environment.
This will help you as you transition to a new career. Scan this list, and choose a career that is the best fit for you in this season of your life.
You May Also Like: