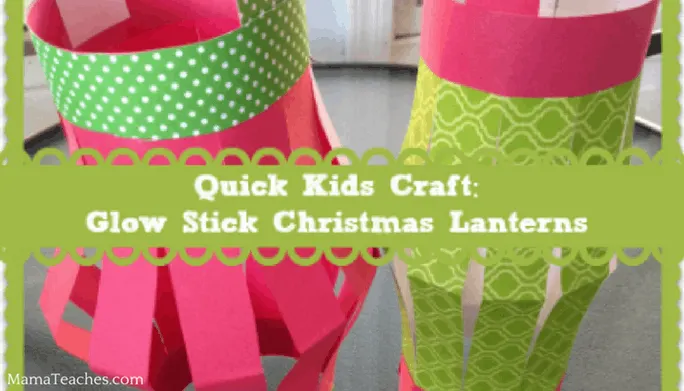 Light up the Christmas mantle with some paper lanterns and glow sticks. This quick kids' craft can be done in a variety of paper types and designs. It's a "whatever colorful paper you have on hand" type of craft which, during the busy holidays, is the best kind.
While you do not need the glow sticks, if you have one you can slip it inside the bottom of the lantern and when the glow of the Christmas tree is lighting the room, the gentle light from the glow stick lanterns will make a big impact.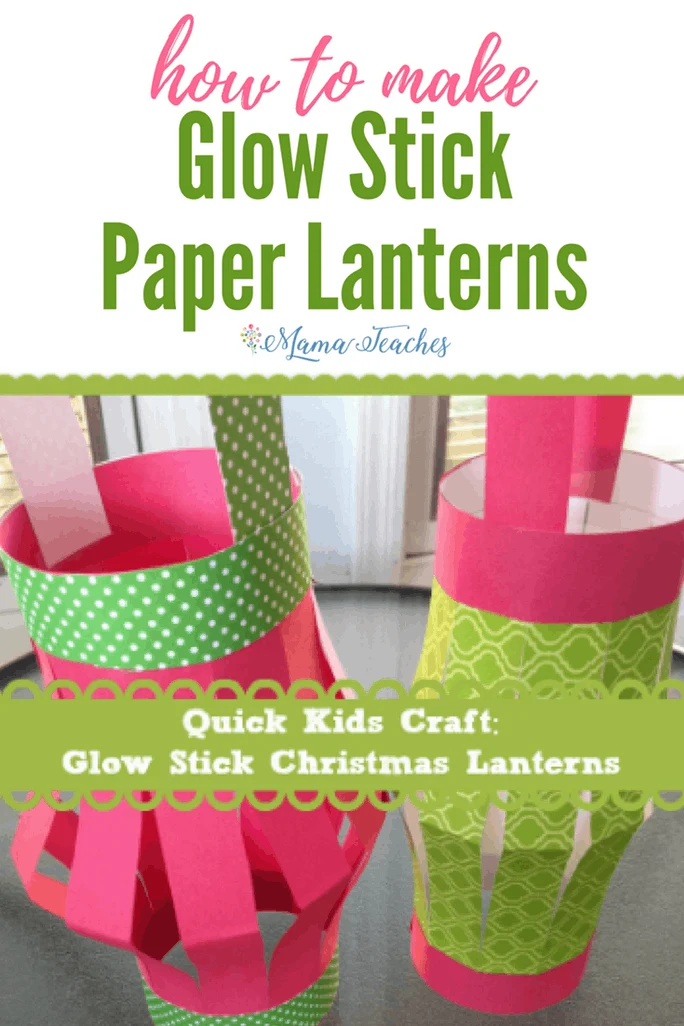 Glow Stick Christmas Lanterns
Ages: 4+ (with adult supervision and pre-cut pieces)
Time: 15-30 minutes
​
Materials Needed:
Plastic Tablecloth
Scrapbook or Construction Paper
Ruler
White Glue, Glue Stick, or Tape
Stapler
Kid-Safe Scissors
Glow Sticks
​
Directions:
Fold a piece of construction or scrapbook paper in half – hamburger-style.
Measure 1" down from the open side of the paper and draw a line across the page. This is the line that you will not cut beyond aka "The Stop Right There, Kiddo!" line.
Now, measure across the width of the paper at the fold in 1" increments and draw straight lines from the fold to the "Stop Right There, Kiddo" line.
Cut along the lines starting at the fold.
Open your paper up and fold it back in the opposite direction. This can be a tad tricky, because the lines are cut, but it just takes a bit of patience.
Then open the paper back up and gently curve it around so that the sides of the top and bottom of the paper meet. Staple or tape them together – top and bottom.
Take a contrasting or patterned piece of coordinating paper and cut three 1.25" x 11" strips.
Staple, tape, or glue (we used tape) the strips around the top and bottom of the lantern.
Take the third strip and staple it to either side of the top of the lantern to make a handle.
Place the lanterns on your mantle and, when you are ready, slip a glow stick inside and enjoy the cheerful glow.

​
Share your lantern with us by posting a picture below or tagging us on Instagram @MamaTeaches.