Get ready to celebrate the Christmas season with read-alouds that kids love!
These 24 Christmas books for kids are a great place to start!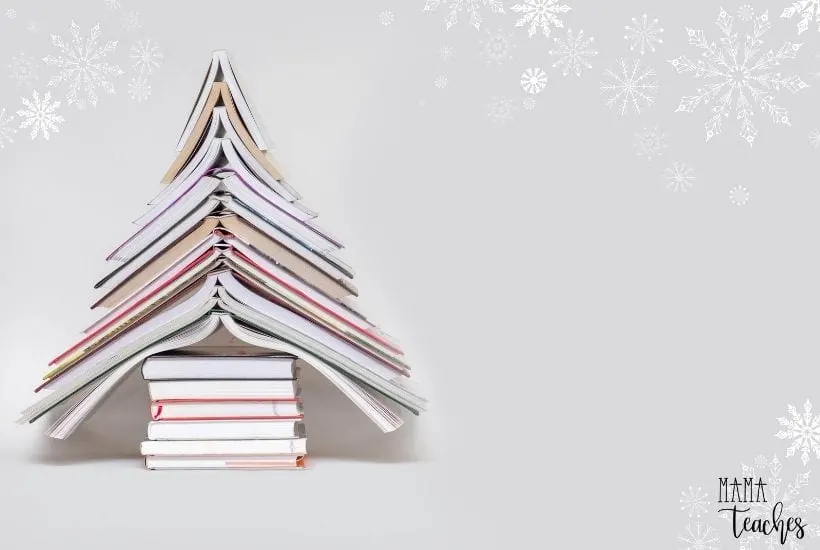 This article contains affiliate links to things that you might like.
'Tis the season of magical anticipation, hot cocoa, and snuggling by the cozy fireplace (or radiators!) with a Christmas story in hand.
My kiddos love to be read to – even the teenager and tween, so during the Christmas season, it's fun to find books centered around the holidays.
Remember, no one is ever too old for a picture book!
​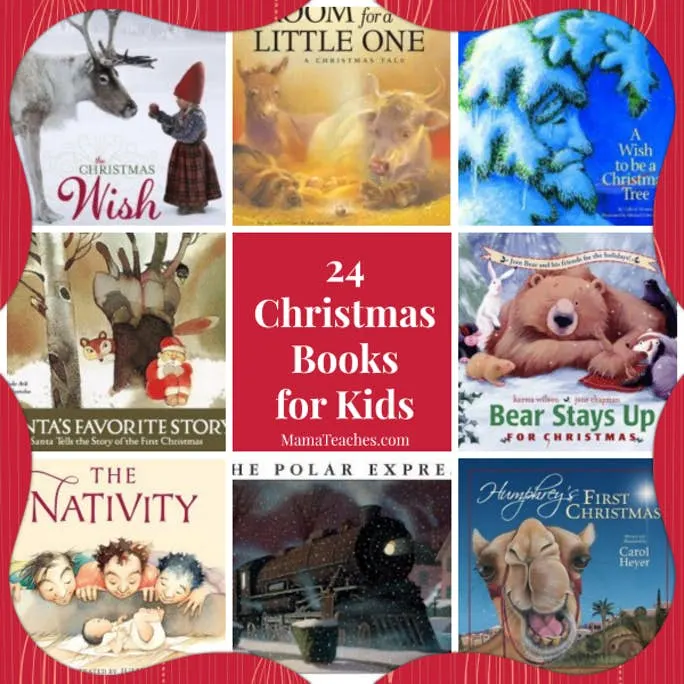 The Best Christmas Books for Kids
Here are 24 books, one a day for December leading up to Christmas, to help bring the holiday spirit to your house.
They're also great for adding to your homeschool holiday reading list.
There's also a printable calendar with all of the books listed at the end of the article, as well.
Use it for your Advent Calendar and place a sticker on each day as you read the listed book.
Holiday Money Saving Tip: If you'd like to purchase any of the books (or do any online holiday shopping really), I'd encourage you to go through Rakuten.
You get cash back for shopping at online retailers like Barnes & Noble.
It's my favorite way to shop during the holidays because there's just something fun about getting money back for making the purchases I need to make anyway.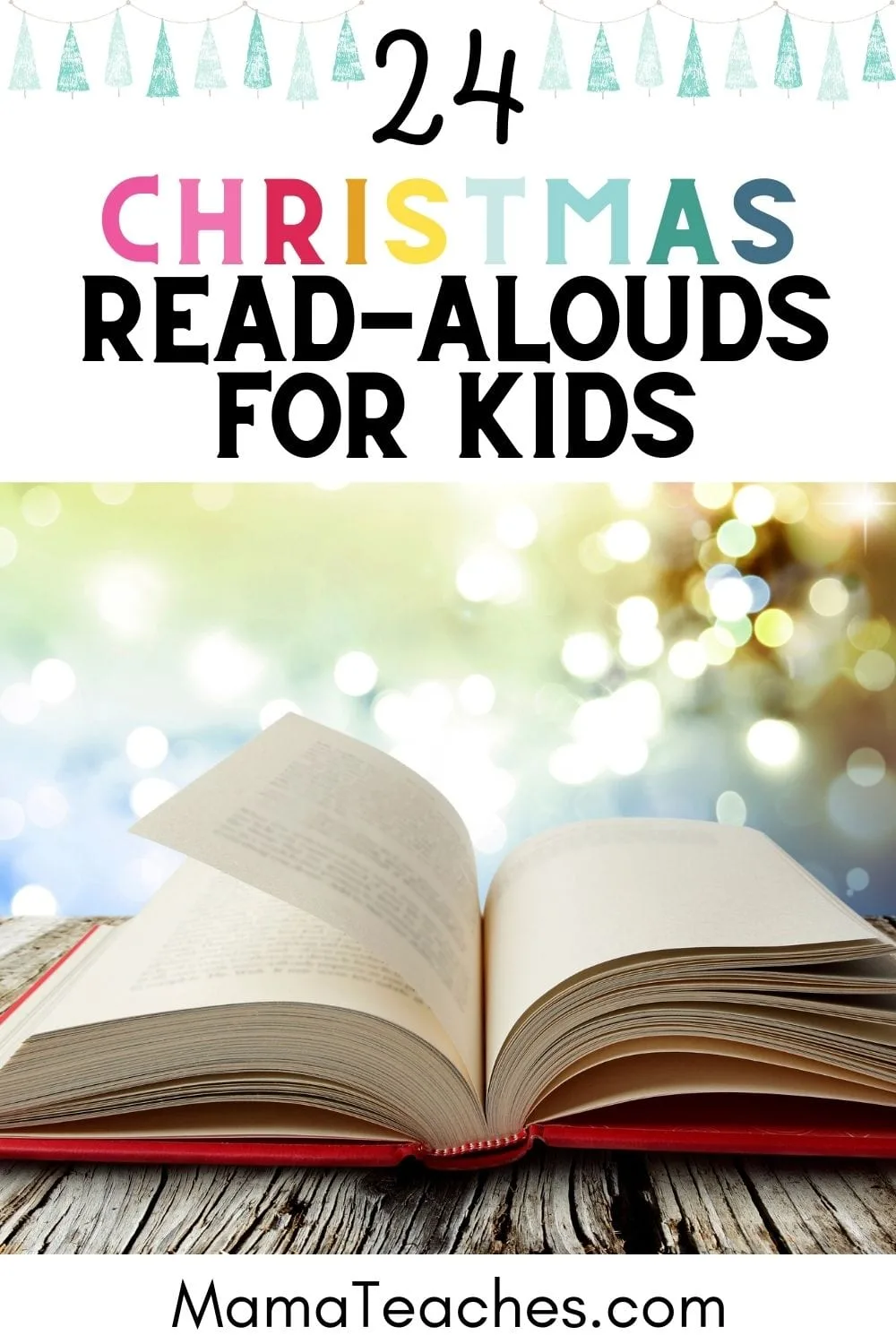 24 Christmas Books for Kids
December 1st
December 2nd
The Friendly Beasts: an old English Christmas Carol by Tomie dePaola
December 3rd
The Little Drummer Boy by Ezra Jack Keats
December 4th
Room for a Little One: A Christmas Tale by Martin Waddell
December 5th
Humphrey's First Christmas by Carol Heyer
December 6th
The Berenstain Bears and the Joy of Giving by Stan and Jan Berenstain
December 7th
Clifford's Christmas by Norman Bridwell
December 8th
Bear Stays Up for Christmas by Karma Wilson
December 9th
God Gave Us Christmas by Lisa Tawn Bergren
December 10th
The Christmas Wish by Lori Evert
December 11th
Santa's Favorite Story: Santa Tells the Story of the First Christmas by Hisako Aoki
December 12th
The Polar Express by Chris Van Allsburg
December 13th
How the Grinch Stole Christmas by Dr. Seuss
December 14th
The Biggest Snowman Ever by Steven Kroll
December 15th
A Wish to Be A Christmas Tree by Colleen Monroe
December 16th
Christmas in the Manger by Nola Buck
December 17th
The Year of the Perfect Christmas Tree: An Appalachian Story by Gloria Houston
December 18th
Legend of the Christmas Stocking by Rick Osborne
December 19th
A Pirate's Night Before Christmas by Philip Yates
December 20th
December 21st
An Otis Christmas by Loren Long
December 22nd
The Christmas Miracle of Jonathan Toomey by Susan Wojciechowski
December 23rd
The Carpenter's Gift: A Christmas Tale about the Rockefeller Center Tree by David Rubel
December 24th
​
​
BONUS BOOK!
The Myth of Santa's Beard by Sharon Thayer
I recently received and read The Myth of Santa's Beard by Sharon Thayer and absolutely must include it in the list of books for the Christmas holiday.
Not only is the story charming and sweet, but the story behind the story is even more touching.
I highly encourage you to pick up a copy and include it in your holiday tradition!
It's a Christmas Book Must-Have!
​
Have a Merry Christmas!
You Might Also Like…