These leftover turkey recipes are perfect for after the holidays or anytime turkey is served!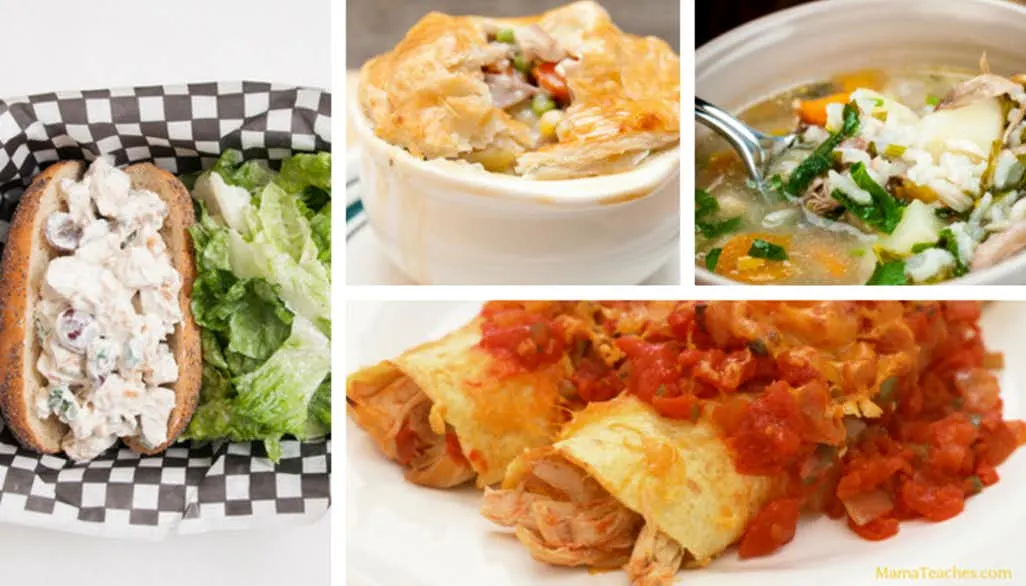 This article contains affiliate links to things that you might like.
By the end of the Thanksgiving weekend, you'll have had enough turkey to last you at least a month.
Instead of settling for plain, leftover turkey, whip up some of these delicious and easy leftover turkey recipes.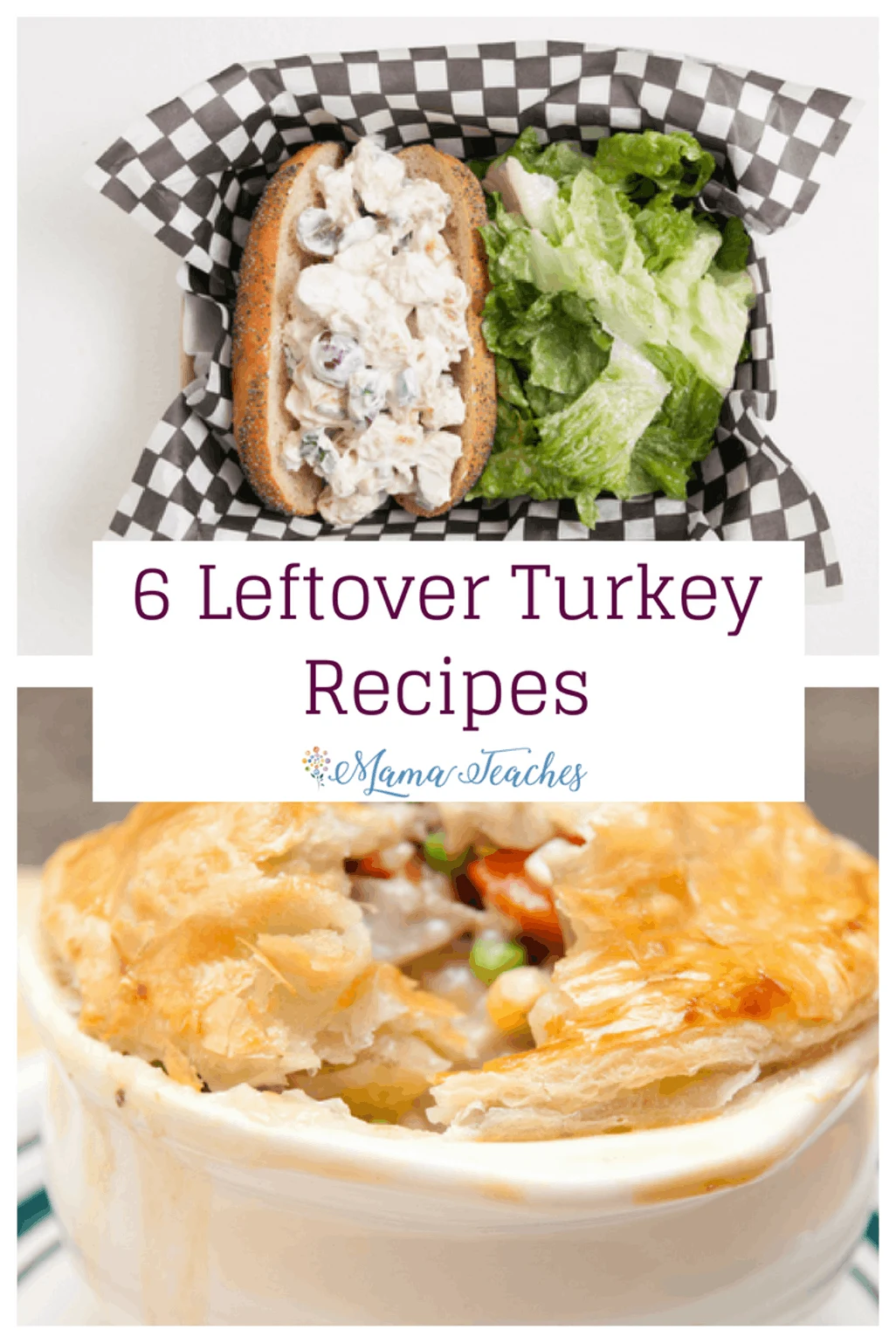 Must-Try Leftover Turkey Recipes
Photo Credit: whateverworks.typepad.com
Cindy over at What the heck's a bonbon? has a knack for making even the simplest food delicious. These Thanksgiving Cakes are like bite-size pieces of heaven. They'll revive your love of turkey in one bite!
Photo Credit: damndelicious.net
I love how this recipe incorporates the things you already have on hand. And, really, anything in pie form is scrumptious.
Photo Credit: www.foodnetwork.com
Emeril does it again with this chicken and rice soup recipe, but to adjust it for our leftover theme, simply replace the chicken with turkey. It's a hearty way to fill little bellies and keep everyone warm this winter.
Photo Credit: www.tasteofhome.com
Simply substitute turkey for chicken and make a mouth-watering Waldorf salad. Serve with crackers or on crusty Italian bread slices. Yum!
Photo Credit: heartworkorg.com
If it's in a muffin cup, my kids will eat it – which is why Darla's recipe is perfect for Thanksgiving turkey leftovers. Check out the recipe and break out the muffin tins to whip some of these up today!
6. Turkey Enchiladas
We love enchiladas! Since they break free of the traditional Thanksgiving-style meal with their spiciness, they are the perfect meal for using up leftover turkey. Simply mix a large can of enchilada sauce, a 16oz pack of shredded Mexican cheese, a can of diced chilies, and shredded leftover turkey in a large bowl. Spoon the mixture into corn tortillas and place fold side down in a baking dish. Pour enchilada sauce over the top, sprinkle with Mexican cheese, and bake for about 20 minutes at 350 degrees Fahrenheit. Easy peasy and super delicious!
What are some of your favorite leftover turkey recipes?
Share a link below!