Ignite imaginations with Halloween drawing prompts for kids!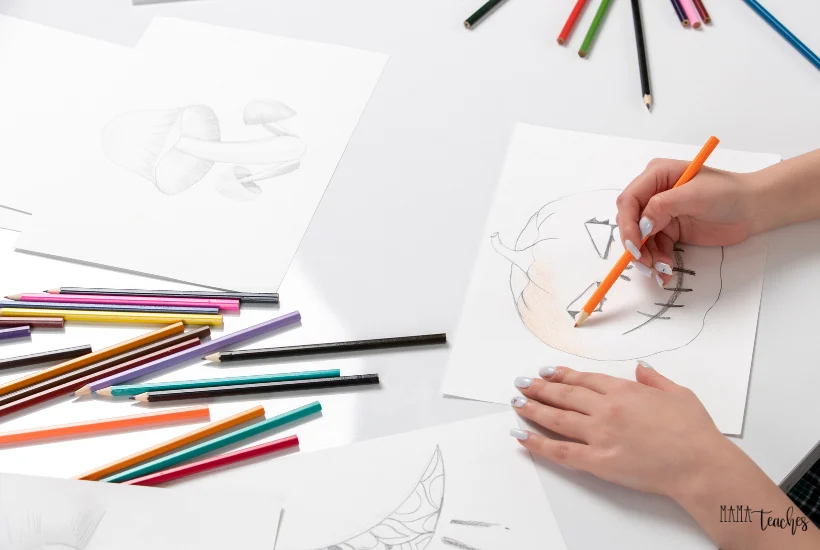 Get your little ones into the spooky spirit with some Halloween drawing prompts for kids!
Introducing holiday drawing prompts is a wonderful way to ignite imagination and creativity.
Not only are these worksheets educational, but they will provide hours of entertainment.
Whether you have an aspiring artist or a young doodler, give these printables a go!
Grab your art supplies and have some fun with spooky drawing prompts.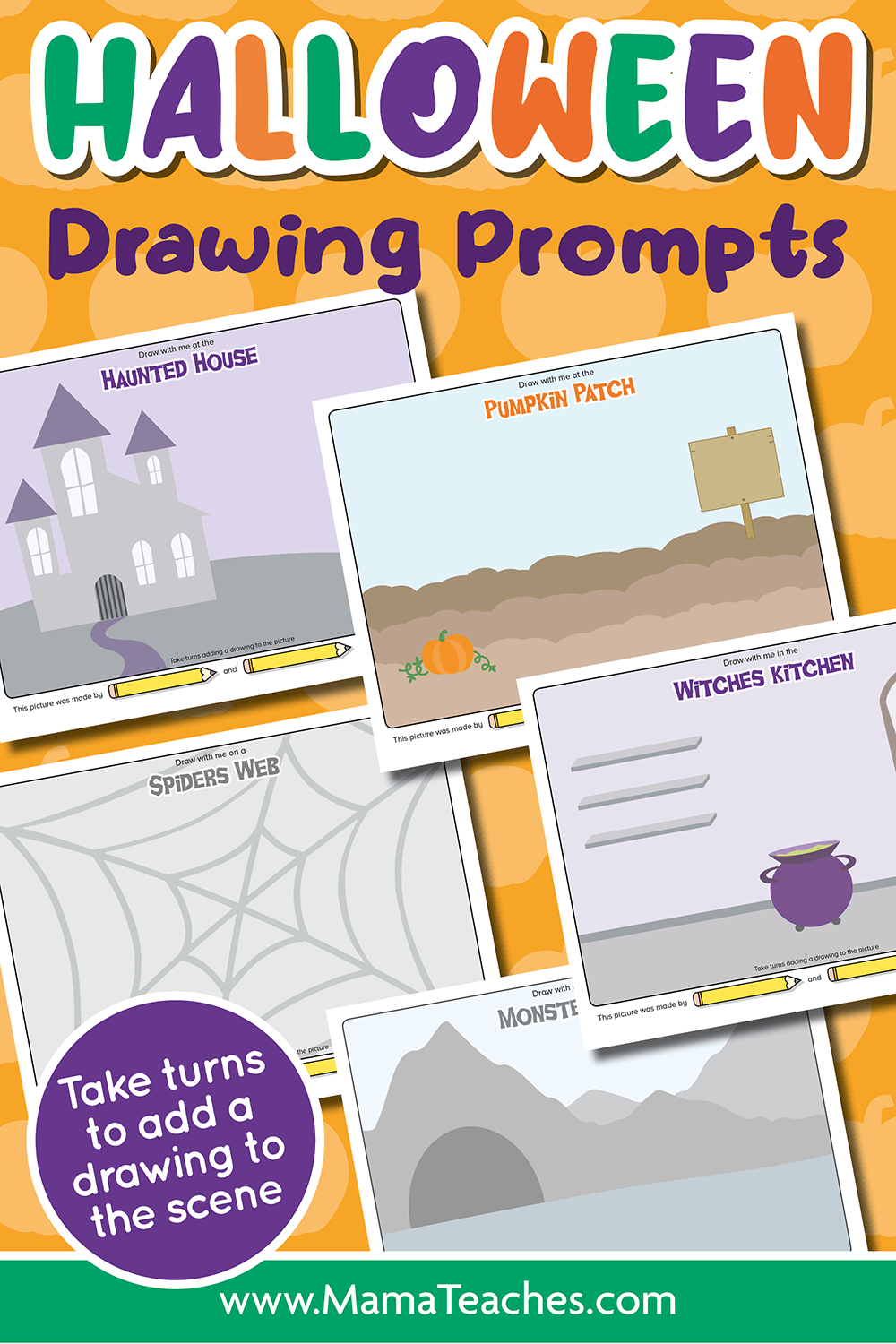 This article contains affiliate links to things that you might like.
The Magic of Halloween Drawing Prompts
Halloween is a magical time for kids.
The anticipation of dressing up and the promise of sweet treats make it a beloved holiday.
Add a creative twist to the festivities with Halloween drawing prompts.
These art-inspired worksheets can make the holiday experience even more exciting!
They are a great way to encourage children to express themselves through art.
Additionally, these printables foster imagination, strengthen motor skills, and boost confidence!
Getting Started: Essential Art Supplies
Before beginning on a spooky drawing adventure, it's essential to have the right supplies.
You don't need a fancy art studio; just some basic materials will do the trick.
Here's what you'll need:
Printer Paper
Pencils
Erasers
Markers, Crayons, or Colored Pencils
Halloween Drawing Prompts (DOWNLOAD THE FREE PRINTABLE BELOW!)
Now that you have all the materials, it's time to draw.
Print out all of the worksheets.
You'll find a pumpkin patch, spider web, witch's kitchen, monster cave, and haunted house.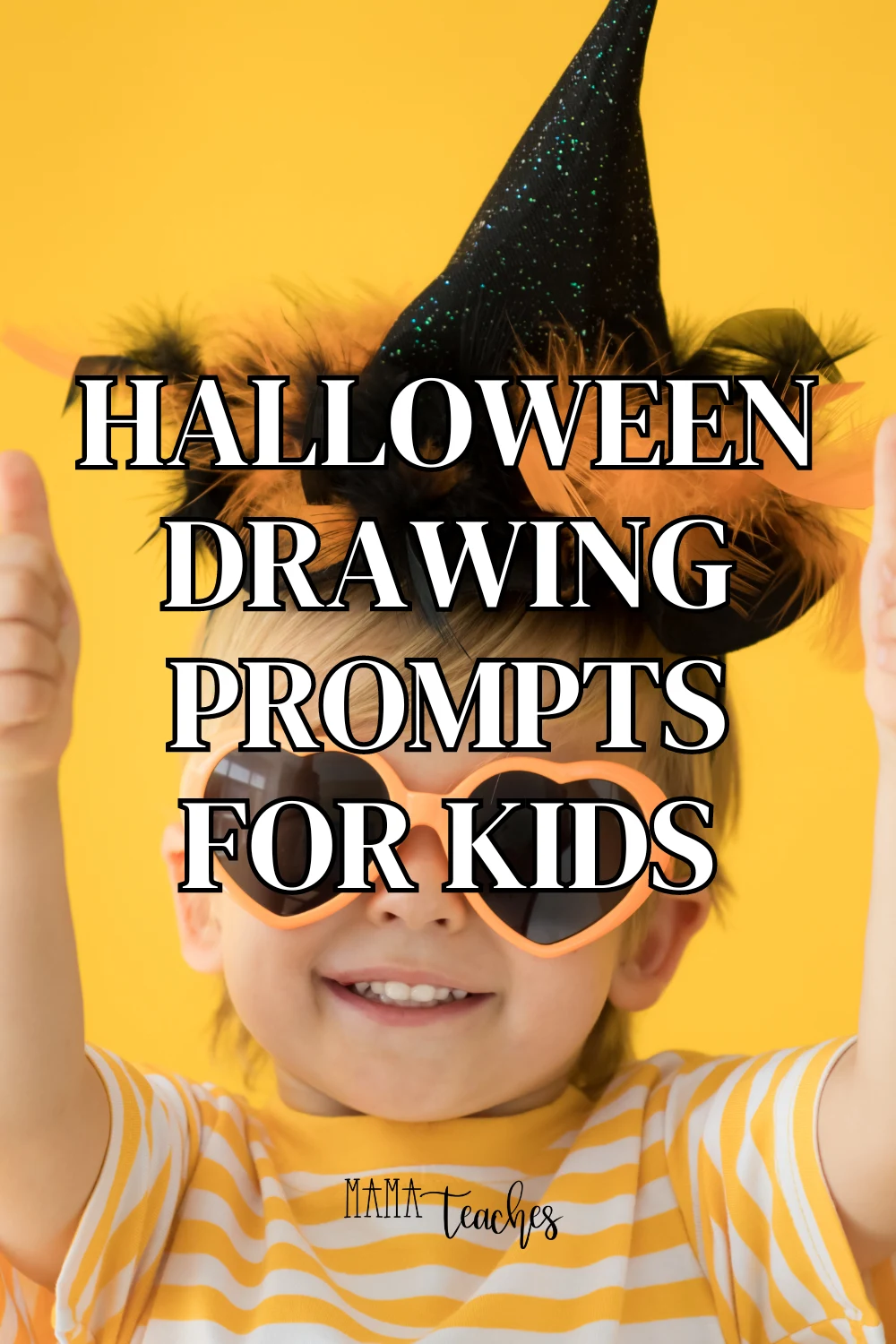 Pumpkin Patch Palooza
Let's begin with one of the most iconic symbols of Halloween—the pumpkin.
Encourage your child to draw their own version of pumpkins in a patch.
They can choose to make their pumpkins realistic or imaginative.
Maybe they want a field full of jack o' lanterns.
Either way, this pumpkin drawing prompt is really fun!
Monster Cave Meeting
Let your kid's imagination run wild by prompting them to create Halloween monsters.
From three-eyed aliens to furry werewolves, the possibilities are endless.
Who knows, they might even invent the next legendary monster!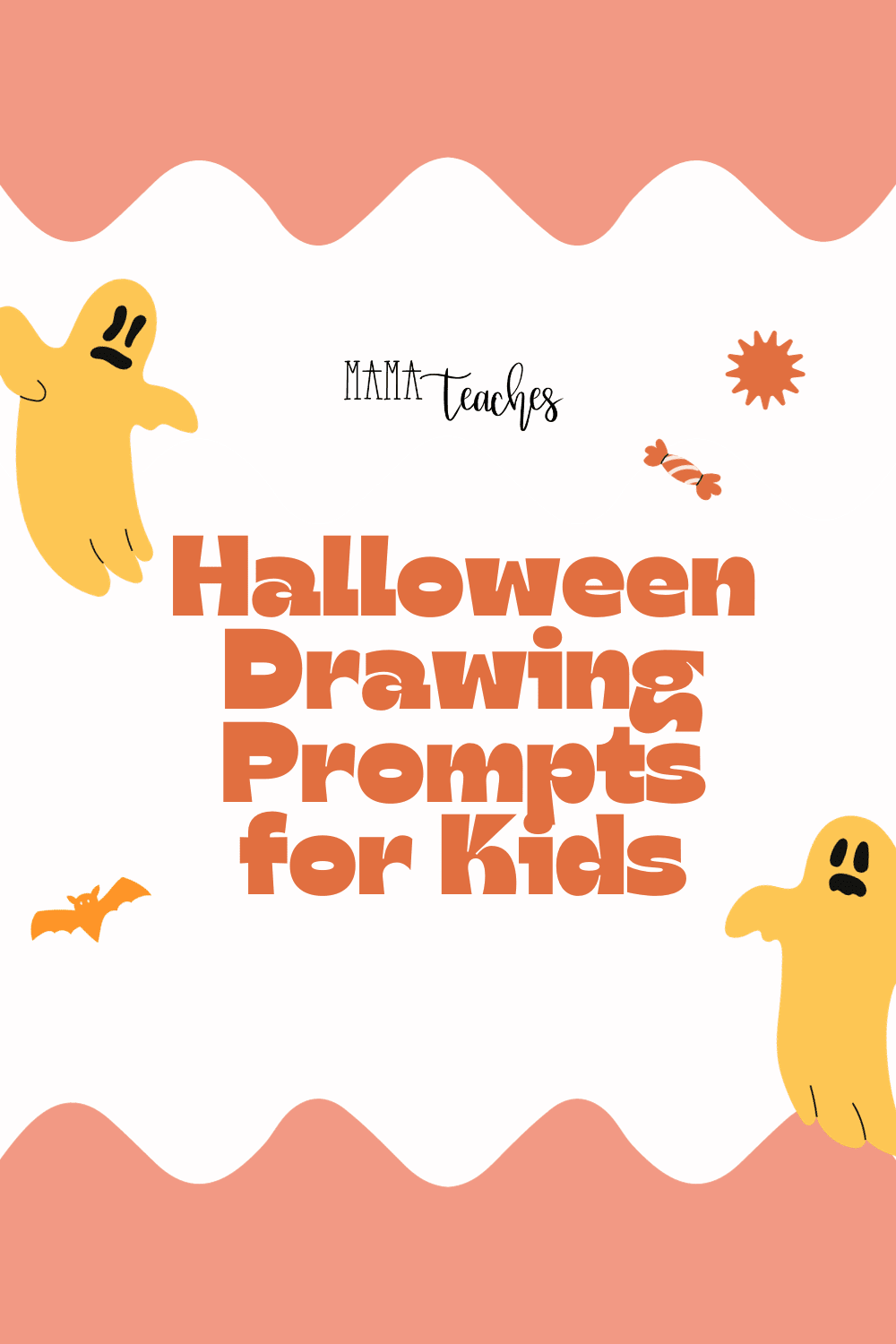 Witch's Kitchen Magic
Witches are a staple of Halloween folklore.
Have your child draw a kitchen witch with a broomstick and a pointed hat.
Ask if she's a good witch or a mischievous one.
Suggest potions on the shelves and maybe a magical mixture in the cauldron.
This incredible drawing prompt allows for storytelling through art.
Eerie Haunted House
What is Halloween without a spooky haunted house?
Encourage your child to add to the image of this haunted mansion.
Complete the picture with bats, a flying witch, and maybe even a ghost or two.
It's a fantastic opportunity for kids to focus on details and create an eerie atmosphere.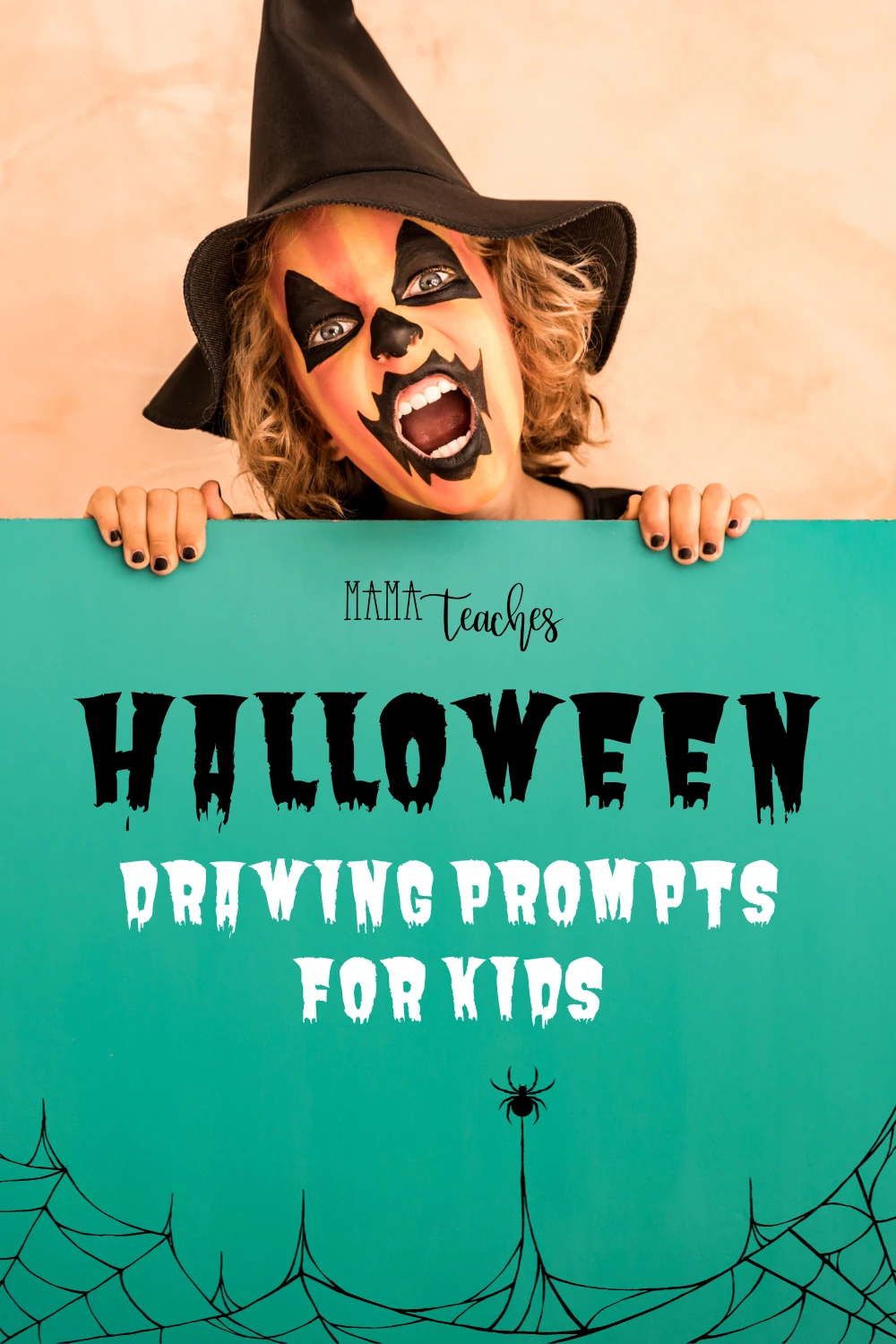 Spooky Spider Web
Capture the essence of Halloween night by having your child draw a spooky spider.
Is the spider alone, or does he share his web with friends and family?
Encourage kids to come up with a story as they illustrate their 8-legged critters.
Download the FREE Halloween Drawing Prompts
Children's Halloween Drawing Prompts
Ignite imagination with these exciting children's Halloween drawing prompts.
Celebrate their version of pumpkins, witches, monsters, and more.
These seasonal-inspired drawing prompts inspire little ones and boost their creativity.
Just think, with just a few basic art supplies and a lot of imagination, kids can make works of art.
So, get inspired with these Halloween drawing prompts and have some spooky fun!
---
You May Also Like…