Trick or treat!
Halloween is the perfect holiday to turn your humdrum school day into a cornucopia of fun!
Celebrate Halloween all month long with these enjoyable–and educational–Halloween homeschool ideas.
Ideas for Halloween Homeschool
Kids love everything about Halloween: candy, costumes, carving pumpkins, and spooky stories.
Why not spread a little of that love into your homeschool?
The fall theme will have your kids loving school time, and you will love that they are learning.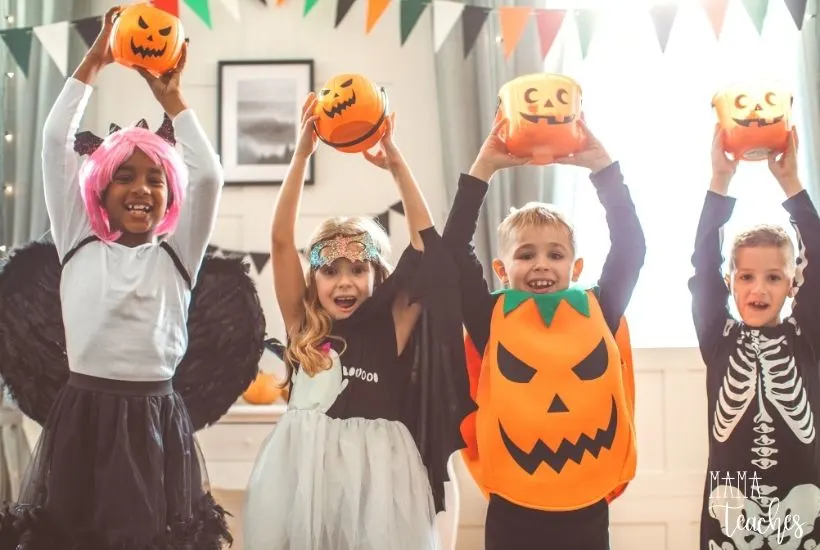 This article contains affiliate links to things that you might like.
Ways to Celebrate Halloween at Home
You don't have to go to a costume party, pumpkin patch, or corn maze to celebrate this holiday.
Make your time at home festive as well!
Whether you pop on some G rated Halloween movies or try your hand at some gory Halloween STEAM activities, there's something for everyone to love!
Costume Day
Wear your Halloween costume during school time.
What could be cuter than a pic of your little ghost drilling his math flashcards?
Then go somewhere fun, like a local restaurant, pumpkin patch, or trunk-or-treat event.
Themed Snacks
Food art is fabulous.
Why not serve some special Halloween-themed snacks?
Slice banana halves to look like ghosts (use mini chocolate chips for eyes and a mouth).
Peel a clementine and tuck a celery sliver in the center to make it look like a pumpkin.
Bake up some slice-and-bake Halloween-themed cookies or some Mummy Hot Dogs.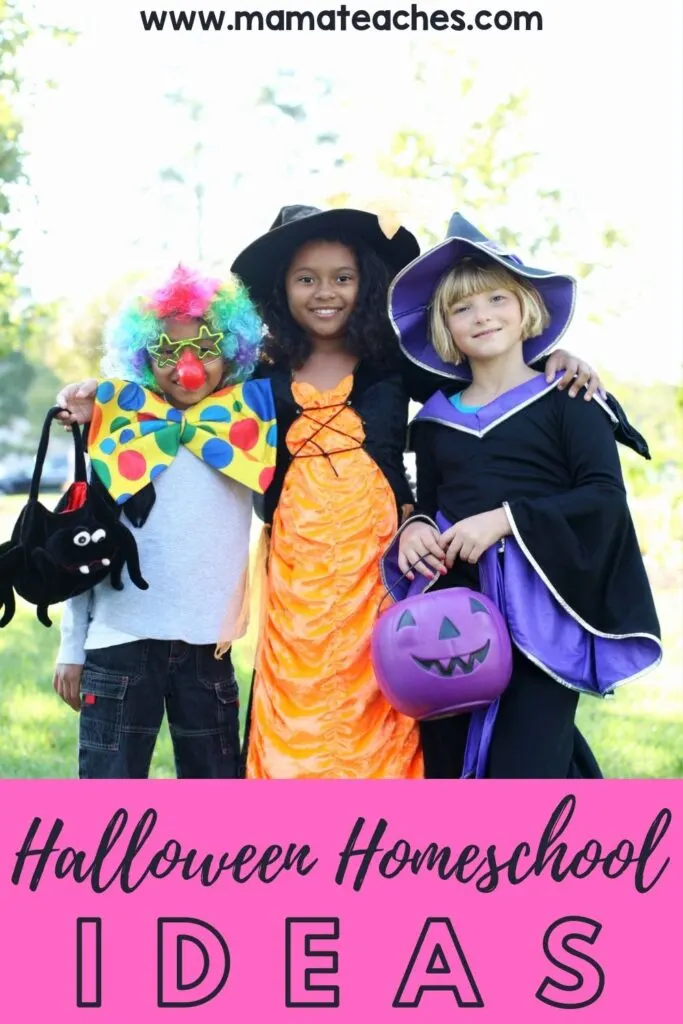 Bobbing for Apples
I love this game, but the germ factor always gets me.
This game is infinitely better when played with members of your own family.
Plus, it's a perfect brain break–and snack!
Halloween Crafts
Art is a school subject.
Why not theme your art with some spooky crafts?
Boo a Family
Pack a plastic pumpkin full of Halloween homeschool supplies (pencils, erasers, craft kits, etc.) and treats and leave it on the doorstep of another family.
Why should Christmas be the only season of giving?
Spooky Jams
A dance party is the ultimate brain break.
Make a playlist of Halloween-themed songs for when you need to get up and move.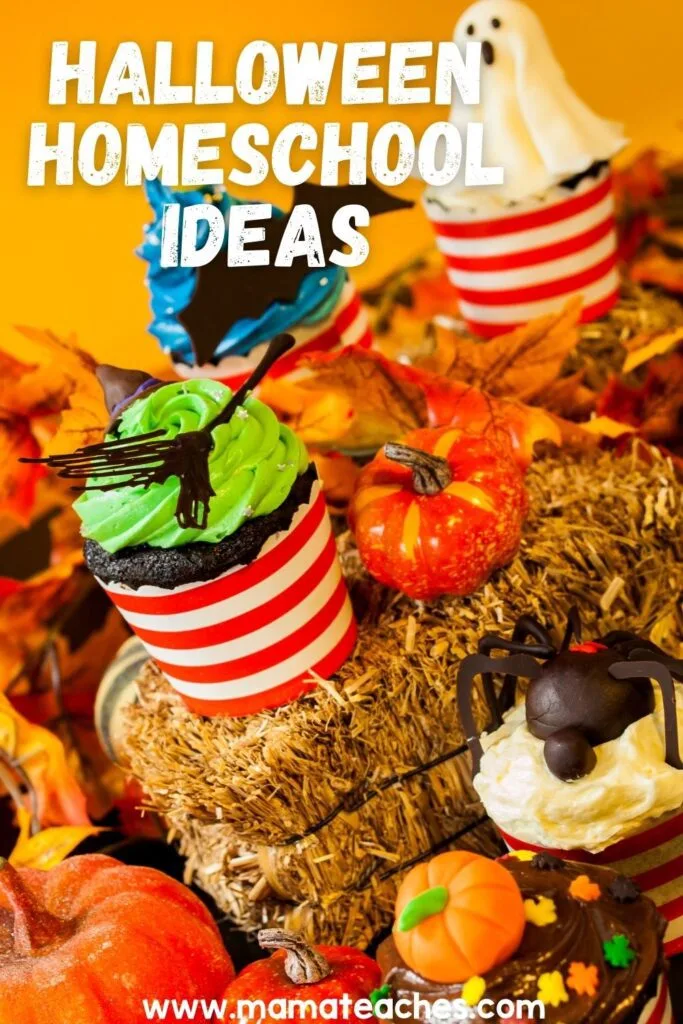 Family Pumpkin Carving Contest
Each person in the family designs and carves a pumpkin.
Then on Halloween night, the trick-or-treaters can vote for their favorite.
The winner gets a prize!
Scary Story Writing Prompts
Assign creative writing prompts that thrill.
Your child can decide if she wants to keep the story as a bone-chiller or have it resolve into relief.
Here are some Halloween creative writing prompts to try:
The scariest sound in the world is the sound of footsteps. I remember…
Have you ever unwrapped a mummy? Take my advice–don't!
On October 1, we moved next door to the man with the golden arm.
The sound of Mrs. Crookheart's laugh sent shivers down my spine.
Don't be surprised when a cat speaks to you on Halloween. It happened to me once.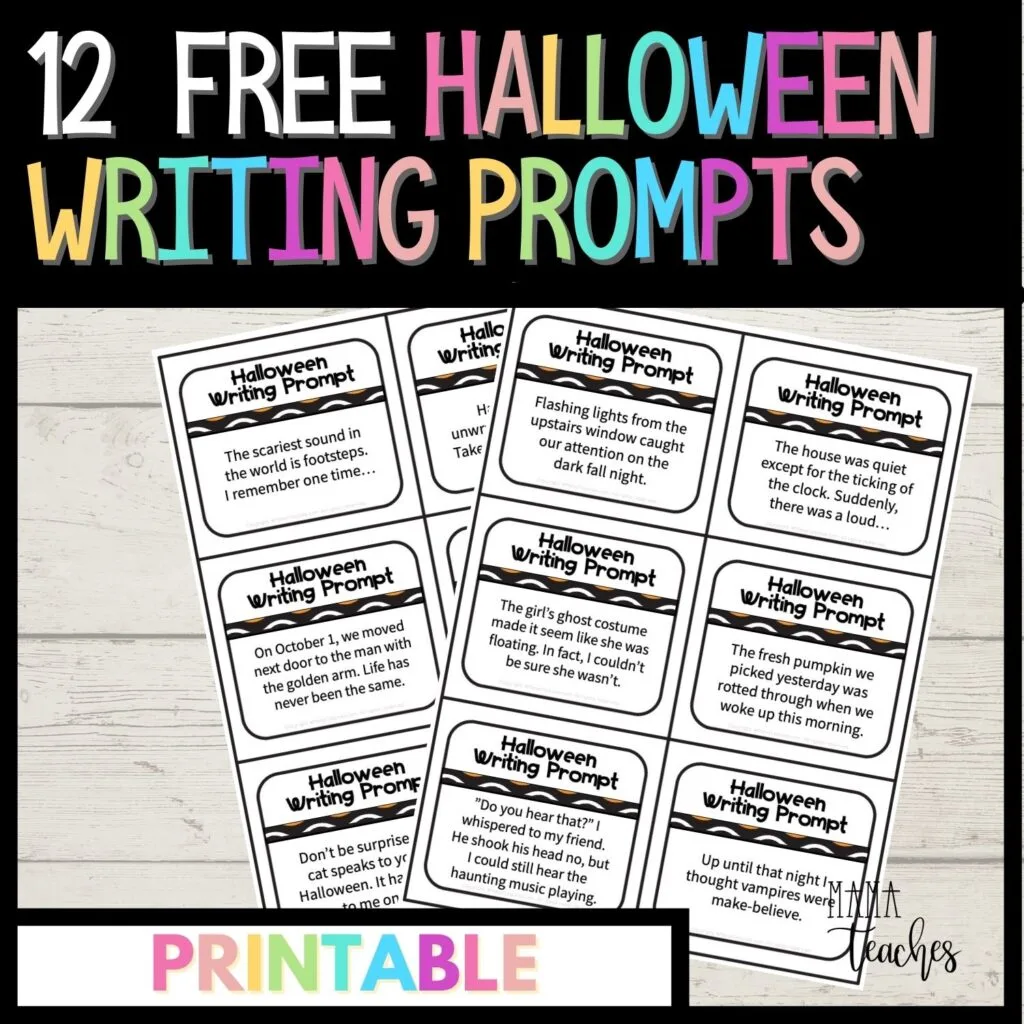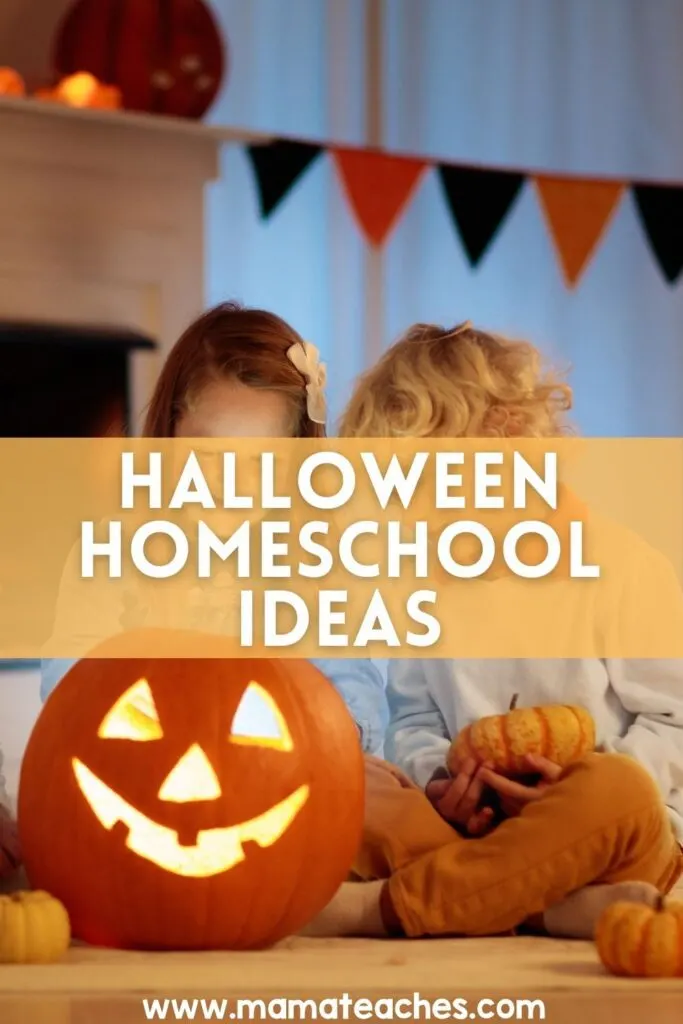 Halloween Homeschool STEM activities
These Halloween homeschool activities practice science, technology, engineering, and math.
Halloween Domino Challenge
Can you set up a domino track in the shape of a pumpkin, bat, or witch's hat?
Sprout Your Own Pumpkin Patch
Plant some pumpkin seeds in cups and place them in different locations to see where they grow best.
Try your dark pantry, your refrigerator, your kitchen counter, and outside on your porch.
Halloween Math
Use Halloween-themed manipulatives (like mini erasers or candy corn) for math counters.
Dissect an Eyeball
For older children, order a cow or sheep eye and a dissection kit.
It's gross but very cool.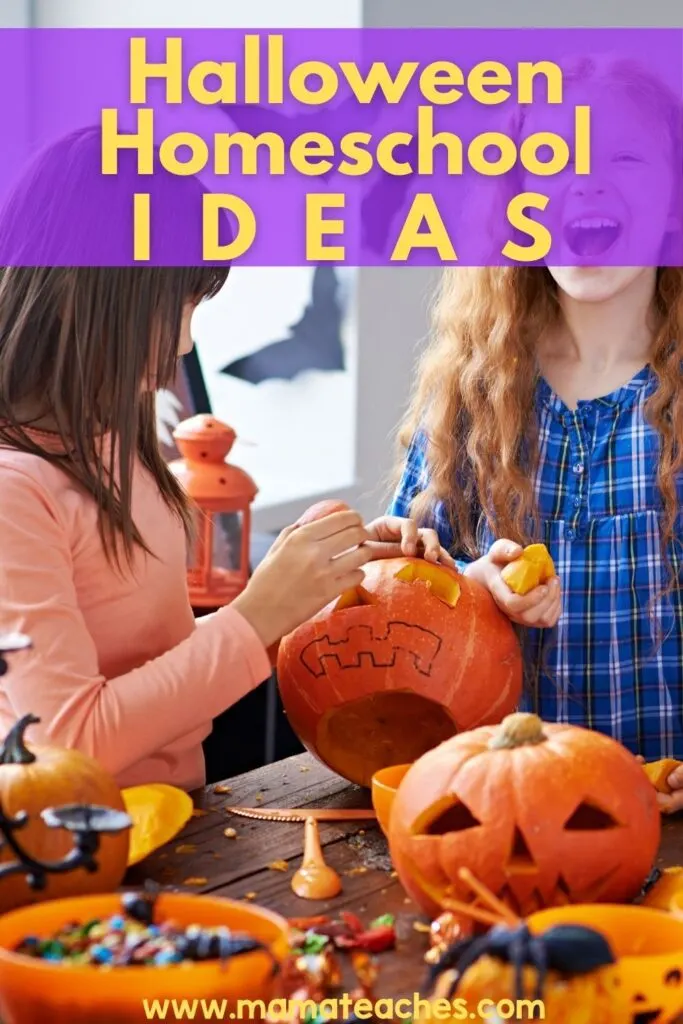 Gumdrop Molecules
Use gumdrops to make ball-and-stick models of various atoms.
Wriggling Worms
Slice gummy worms in thirds longitudinally to make really skinny worms.
Add 2 tbsp. of baking soda to a glass of water and stir until the baking soda is dissolved.
Place the gummy worms in the water mixture and let them soak for 15 minutes.
Then fill a clear glass with white vinegar.
Drop in the gummy worms and watch them wriggle!
Mummify a Chicken
This is both disgusting and amazing.
Mummify a raw whole chicken using the salt-preservation process of the ancient Egyptians (you will need zip lock bags, paper towels, and LOTS of salt).
This process takes a little more than a month, so start early!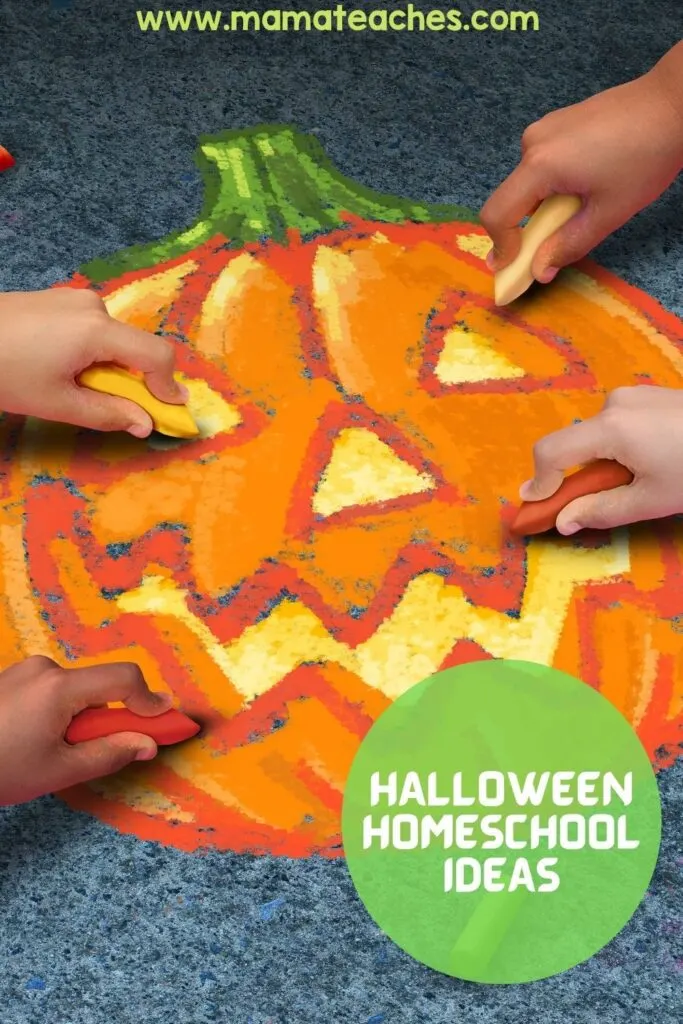 Halloween Homeschool Printables
Incorporating Halloween into your homeschool is quick and easy with these Halloween homeschool printables.
This mini-book contains fun activities such as a word search, Halloween-themed jokes, and a symmetry drawing activity.
Perfect for K-3rd grade, this tiny book is an excellent project to celebrate the day.
Guaranteed to bring a smile, these 30 Halloween-themed jokes are a great way to celebrate Halloween throughout the month of October.
Hide one in your child's school books each day (they make great bookmarks, too) or use it for handwriting practice.
Handwriting practice for the numbers 0-9 is all treat and no trick with these mini-books for preschoolers.
Each number is dressed up for Halloween!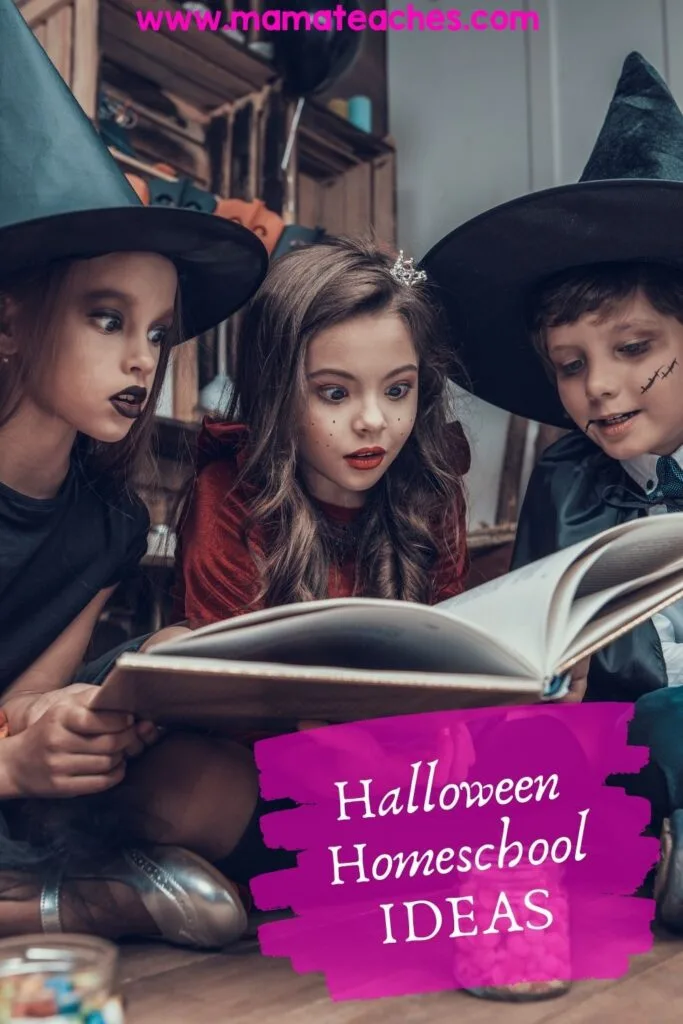 Halloween Homeschool Activities
Halloween can be a sweet time in your homeschool (and not just because of all the candy).
Try some of these Halloween homeschool ideas to bring delight and enjoyment to your family.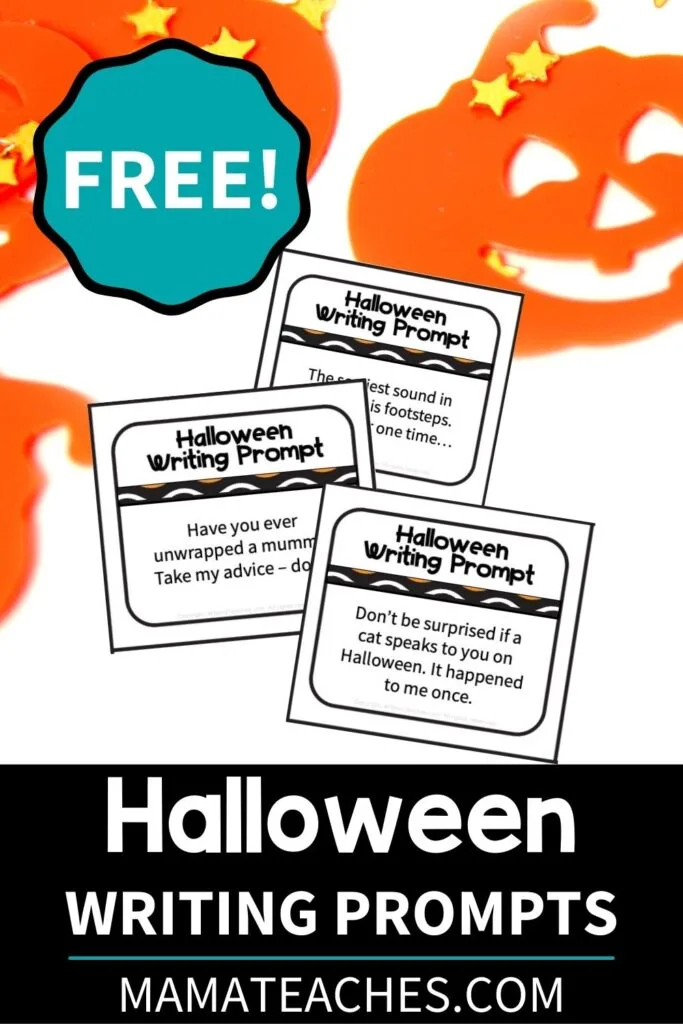 You May Also Like: