These yummy dinners are the perfect blend of healthy and snacky. Try one of the 10 healthy pizza recipes for the best dinner ever!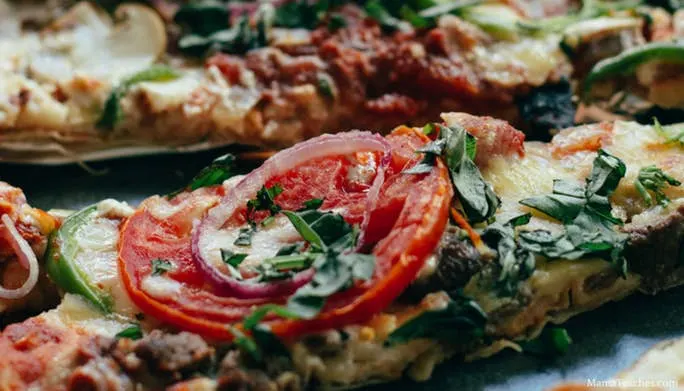 I don't know about your household, but Friday nights around here are pizza nights. Instead of loading up on the calories (and regretting it on Saturday morning), give these 10 healthy(ish) pizza recipes a try. They're loading with flavor and give you a good dose of veggie power!
Healthy Pizza Recipes
This yummy pizza uses tomato chutney to give it some extra pizzazz. Don't have tomato chutney on hand (who does, right?!)? No worries, because there's a recipe for that inside this recipe, as well!
If you're a fan of Feta, you'll be a fan of this tasty pizza for sure!
Make sure you squeeze all of the water out of the spinach on this one so your delicious pizza doesn't turn into a soggy disaster.
I'm in love with all of the veggies on this pizza! Just be prepared to eat it with a fork, because those veggies might weigh down the crust.
Mushrooms as a crust?! Yes, please! These are delicious, but I do leave out the anchovy because I'm just not a fish kind of girl. 😉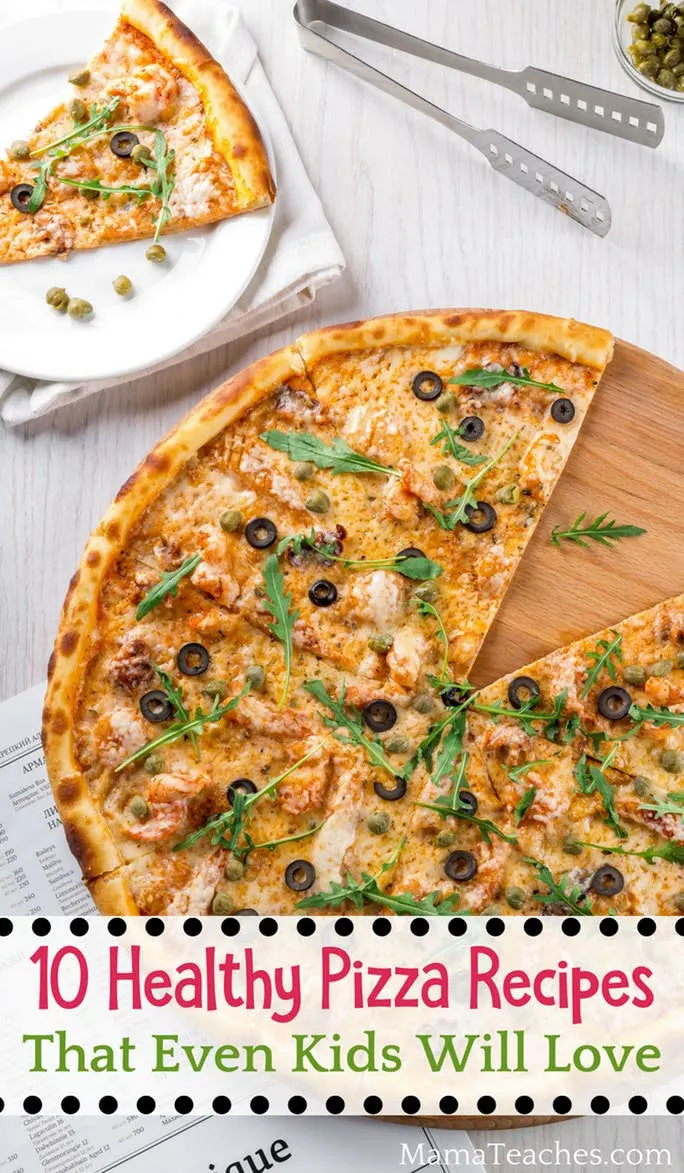 This recipe isn't for those in a time crunch, but it's definitely worth the work!
Say the name of that pizza three times fast! We love kale, so this pizza is definitely one of our favorites.
This gluten free vegan pizza is scrumptious with the homemade pesto!
Never had strawberries on a pizza before? Then you have to try this one! It's got a bit of tang with the balsamic vinegar and yummy sweetness with the strawberries.
Love tacos? Love pizza? Then look no further than the decidedly delicious Taco Pizza!
​
What's your favorite healthy pizza? Share with us below!