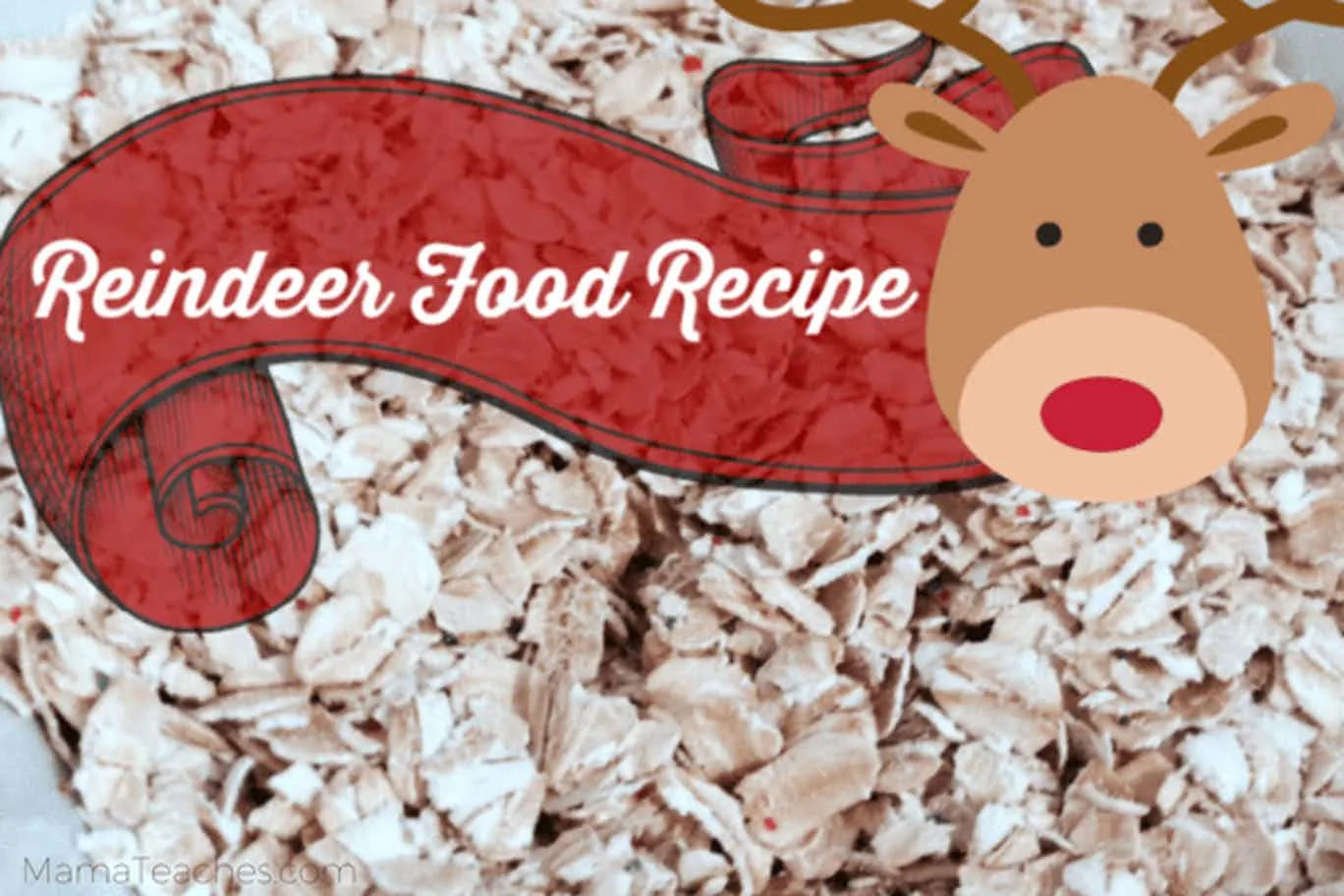 I'm not sure when the tradition of leaving food out for Santa's reindeer came into being, but it must have been sometime between when I was little and when I had kids. Or maybe it came about with the onset of Pinterest a few years ago. Either way, making reindeer food and leaving it for Santa's reindeer is a sure fire way to make sure they stop at your house on Christmas Eve. What reindeer doesn't like to eat?!
Thankfully for the reindeer, there's no cooking involved with their food. This means that the kids can make some up on their own and that the reindeer won't get sick from my cooking. It's a win-win for sure.
Reindeer Food Recipe
If you are new to the reindeer food tradition, don't worry – we're here to help. We prefer to make the food before the kids go to bed on Christmas Eve, but you can make it ahead of time and store it in a zippered baggie. Here's what you'll need to do…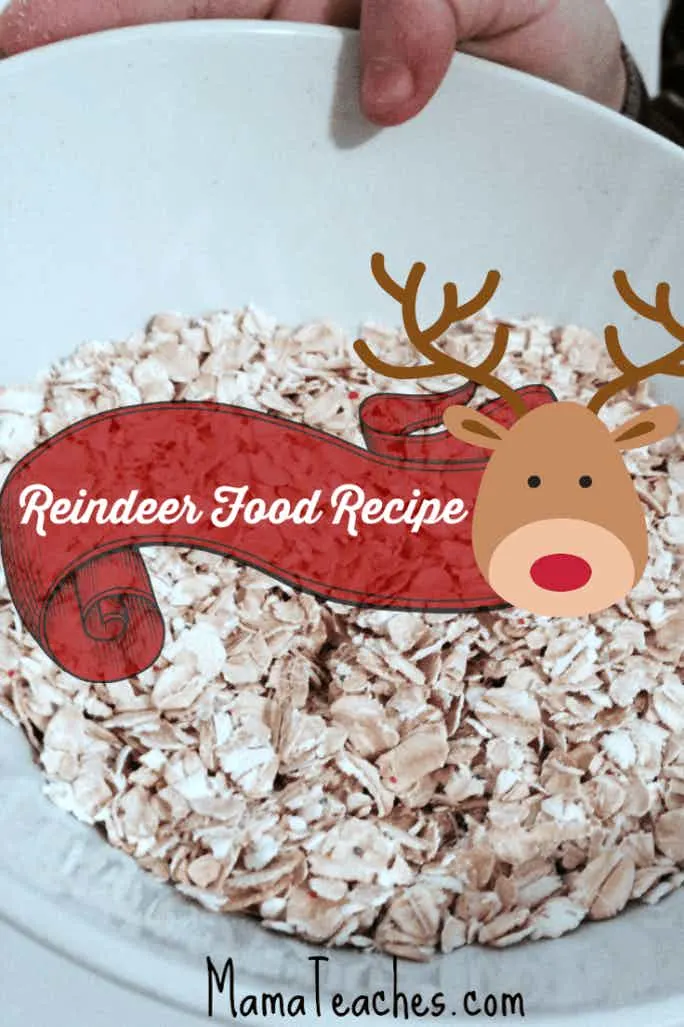 HOW TO MAKE REINDEER FOOD FOR SANTA'S REINDEER ON CHRISTMAS EVE
1.Get out a large bowl.
2.Gather the following ingredients:
2 Tablespoons sprinkles – like the kind used to decorate Santa's cookies
1 pinch glitter to sparkle on the snow and let them know where the food is
3.Mix all of the ingredients together in the bowl.
4.Toss the reindeer food on the lawn outside before going to bed on Christmas Eve. No lawn? No worries! Leave it in the bowl and put it on your patio, porch, balcony, or by the fireplace so that Santa can bring it back up to the reindeer when he returns to the sleigh.
And that's it! The reindeer will be happy and fed and able to continue helping Santa get to all of the houses around the world. That's an extra check mark in the "Nice" column for sure!