Get your kids ready for a creative way to journal this May with this FREE May Writing Prompt Bingo game!

UPDATE: A Digital Version to add to Google Classroom is now available as well!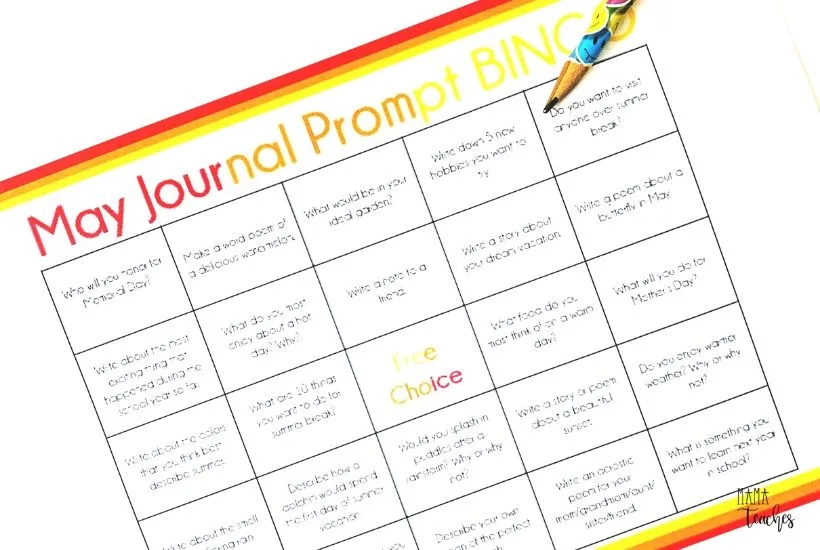 This article contains affiliate links to things that you might like.
Writing prompts are fantastic tools to use with kids, especially if they occasionally struggle with what to journal about.
Plus, it's every teacher and parent's dream for their kids to be excited about honing their writing and creativity skills, so grab this printable today in the Freebies Library!

SETTING YOUR JOURNAL PROMPT BINGO BOARD UP

You will want to print your board on regular 8.5"x11" sized paper.
The type of paper you use will depend on if you want your bingo board to be single-use or reusable.
Standard printer paper works, but cardstock would create a stiff bingo board.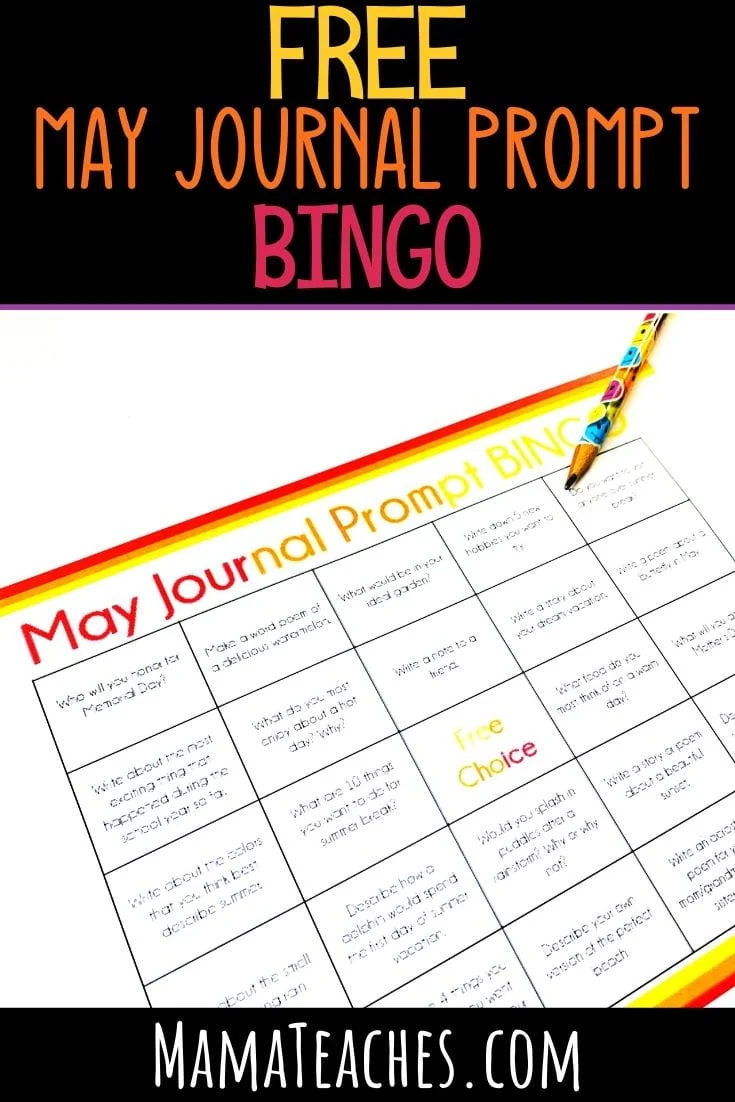 Print as many copies as you have kids.
This gives kids a more personalized writing experience and they will enjoy being able to watch their bingo board fill up as they continue to use the prompts.

USING YOUR MAY WRITING PROMPT BINGO BOARD

The May Writing Prompt Bingo board has 25 spring-time inspired journal writing prompts that are great for kids at home or in school.

The month of May could be your school's last month in session, or your school is still in session but you want more writing prompts to spice things up, so what better way to spark your classroom up than with a game!
This BINGO board not only gets children excited to write but puts them in control of what they write.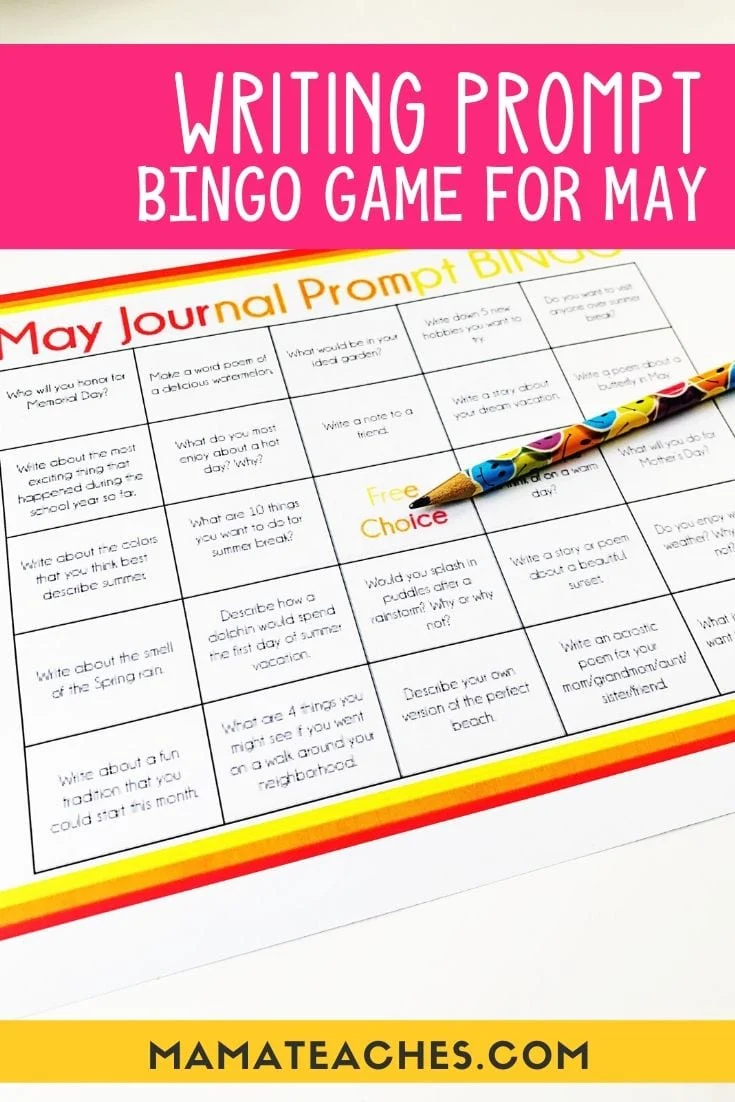 There are certainly plenty of innovative ways to make use of this board, but if you need a head start on ideas here are a few suggestions:

For as many students or kids you have, give each of them their copy. Have them tape or glue it to the inside of their journals. When it's time for writing and journaling, they can choose at will which prompt they want to focus on for that day!
If you want to reuse your May Writing Prompt Bingo board, either laminate the board or slide it into a clear page protector. Have as many laminated or protected copies as students or children you have. Using dry-erase markers, check off each chosen prompt every day. This will allow you to erase it all at the end of the month and reuse this board next May!
If you chose not to laminate it or use a clear page protector, but still wish to reuse this awesome board, find a magnetic place near your child's workspace to hang it on. Use funky magnets as check-marks on the board as your child works through the prompts themselves.
Obviously, this is just the beginning of ways we recommend to use the May Writing Prompt BINGO.
If you use one of these suggestions or find your own method, we would love to see what your kids do with these boards.
Share your bingo experience with us on Instagram @MamaTeaches!

Grab Your Free Copy of the May Journal Writing prompt bingo
The journal prompts are free to download in our Freebies Library.
If you're already a subscriber, you can access the library here with the secret password. (If you forget it, don't worry! I include it in the weekly newsletter every week, so head to your inbox and search [email protected] to find the latest newsletter with the password.)
UPDATE: A Digital Version to add to Google Classroom is now available in the Freebies Library as well!
Not a member yet? Join us! Just enter your information in the box below and we'll email you the password.
You Might Also Like