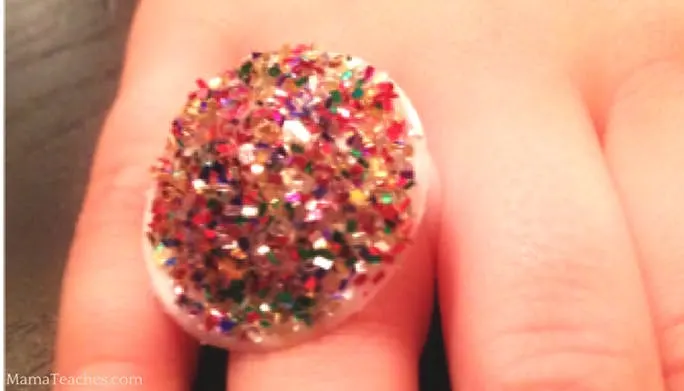 We, okay, I drink a lot of coffee in our house and we go through more than our fair share of half & half cartons. This craft idea came about after opening yet another half gallon of half & half and getting the white pull top stuck on my finger…like a ring.
Since the little girl in our family is all about glitter and glam, a ring craft seemed a natural extension.
This craft will take your little one less than the time it takes for you to drink a cup of coffee. Have fun!
Pull-Top Glitter Ring
Ages: 3+ (with adult supervision)
Time: 10 minutes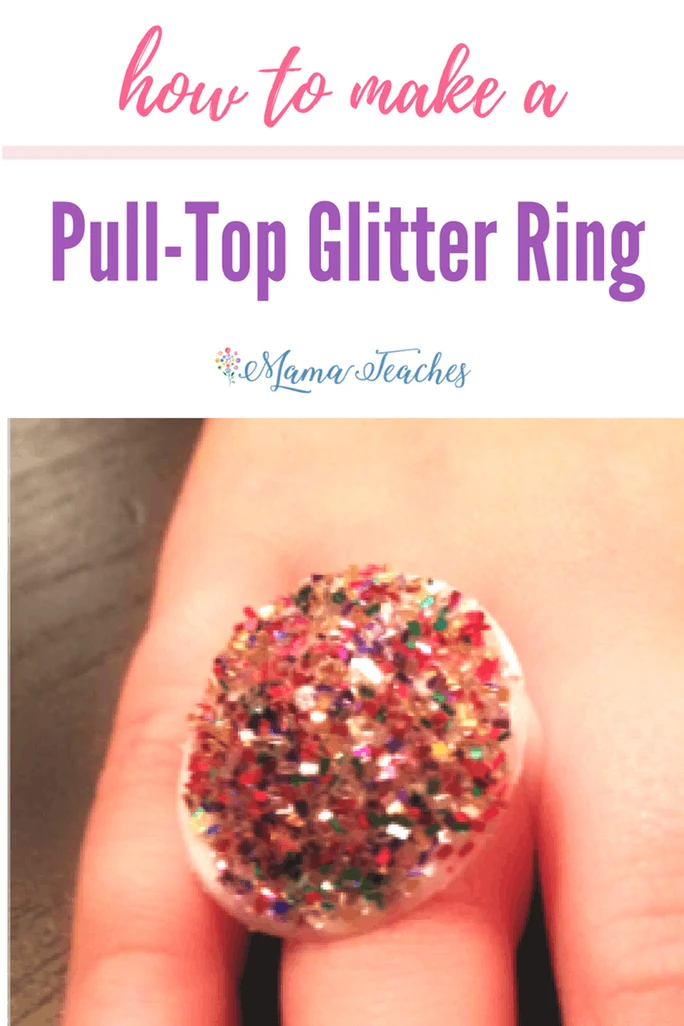 Materials Needed:
1 white circular pull ring from a carton of half & half
Fine grain sand paper
White Glue
Glitter
Paper Plate
Directions:
Wash off the pull ring and dry it thoroughly.
Using the sand paper, lightly scuff the top of the ring so that the glue and glitter will stick.
Wipe off any debris on the circle after cuffing it.
Coat the top of the circle in a generous amount of glue to cover it.
Place the ring on a paper plate and shake glitter over the glue until it is completely covered.
Tap off the excess glitter and let the ring dry completely.
When it is dry, wear it with style!
Share your Pull-Top Glitter Ring with us by posting a picture in the comments below or tagging us on Instagram @MamaTeaches!