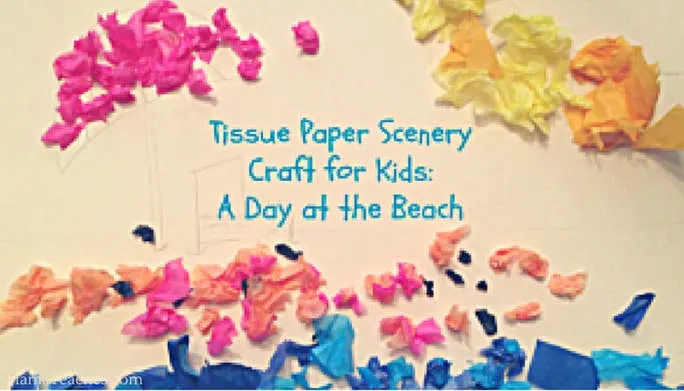 Today's craft was inspired by our favorite family vacation spot – the beach!
While the craft is easy to do and great for building fine motor skills, if you use a large sheet of paper (like we did), it can take quite a while to finish.
For younger artists, try cutting the piece of card stock in half or in quarters to save time and possible frustration.​
Tissue Paper Scenery Craft for Kids
Ages: 2+ (with adult supervision)
Time: 20-30 minutes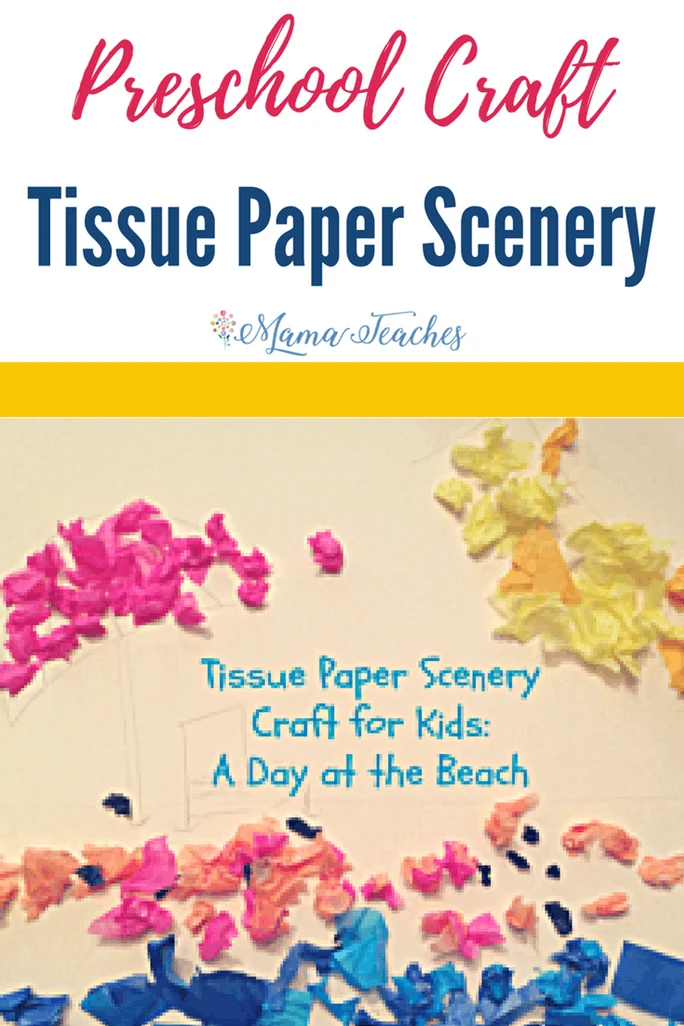 Materials Needed:
Card stock
Pencil
Tissue paper in various colors
Glue stick
Scissors
Directions:
Draw a scene of your choice on the card stock. Hint: Cut the card stock smaller for an easier project.
Cut small (approximately 1/2″ by 1/2″) squares of tissue paper that correspond with the scene you have drawn.
Crinkle the small squares of tissue paper and glue them on to the drawing to create a textured scene. You can glue each individual piece or do as we did and cover about a 2″ section of the page in glue and then press the crinkled tissue paper down on it.
After the glue dries, you are ready to display your work!
Did you make this craft? Snap a photo and post it in the comments below or tag us on Instagram @MamaTeaches! We'd love to see your creations!