The September books for kids list is filled to the brim with all things fall. Leaves, apples, and the autumn equinox are all themes included.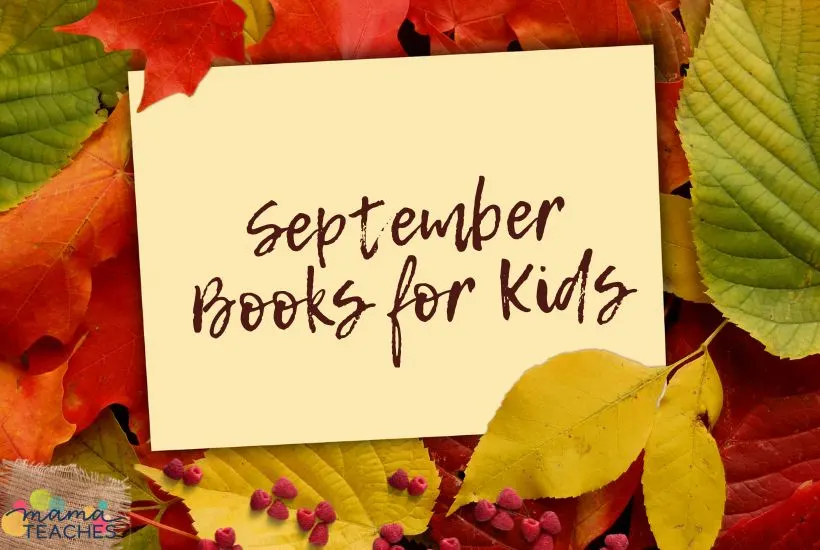 Themes for September Books for Kids
September holds joy for many people. The school year is still fresh. Apples are being harvested, and the dog days of summer are finally over.
The autumn equinox marks the beginning of fall. The change of seasons is always an exciting thing to celebrate with kids.
September is Better Breakfast Month and Library Card Sign-Up Month.
Grandparents Day, Positive Thinking Day, and Roald Dahl's Birthday all fall in the first half of September.
National Hispanic Heritage Month starts in the middle of September and goes until the middle of October.
Constitution Day (Citizen's Day) wraps up the end of September.
These themes will be woven into the book picks for September.
Enjoy the brisk air while reading some of the top September books for kids.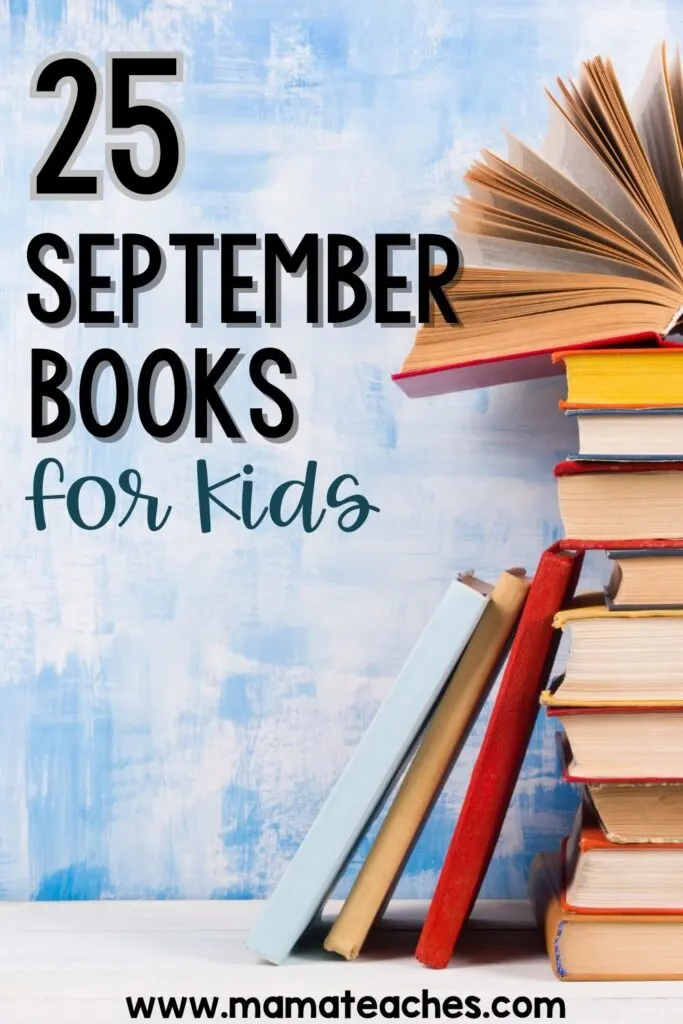 This article contains affiliate links to things that you might like.
Top September Books for Kids
This story is great to read at the beginning of something new, like a new school year. It tells the story of a leaf that is afraid to fall off the tree.
With some encouragement to face her fears, the little leaf's anxiety starts to go away.
The Leaf Thief by Alice Hemming and Nicola Slater
A beautifully illustrated book with a hilarious storyline, this book will make your littles laugh as they watch a squirrel try to find a missing leaf.
Perfect for the seasonal change, this picture book follows a girl in a red scarf as she explores what is changing with the seasons.
Come along as one of the most beloved characters experiences the change into fall with his friends. Many different senses are described in this cute story.
Enjoy the fall festival in Critterville with Little Critter and his family. Picking apples, taking a hay ride, and finding the perfect pumpkin are all part of this "I Can Read" book.
The simple sentences make this perfect for beginner readers.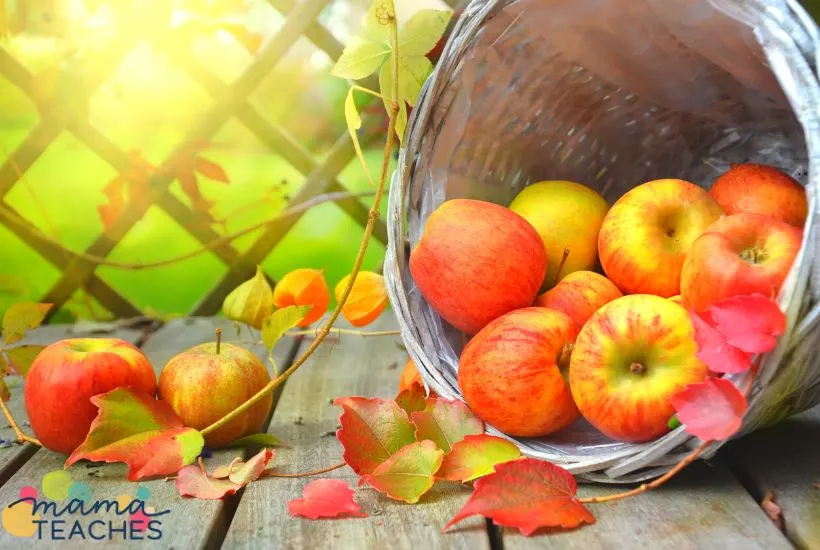 Apples by Gail Gibbons
Gail Gibbons is known for amazing informative, nonfiction books. This September books for kids pick does not disappoint.
From learning about the changing seasons, the apple life cycle, and the story of Johnny Appleseed, this book is full of wonderful information.
Part of the Watch It Grow series, this book about an apple's life cycle is beautiful and informative.
This is the perfect book to read before apple picking or doing an apple taste test.
After picking apples with her family, Maria learns how to make applesauce in a special pot that her family has used for generations.
Amelia Bedelia goes to visit her grandparents. While there, she experiences new things like Granny Smith apples and the Farmer's Market.
She keeps up her antics of taking these things literally, making for a hilarious story.
Introduce kids to the legend of Johnny Appleseed. Not only was he an essential part of apples being planted across the new frontier, but he was also a fantastic storyteller.
This book also tells kids about facts and myths associated with Johnny Appleseed.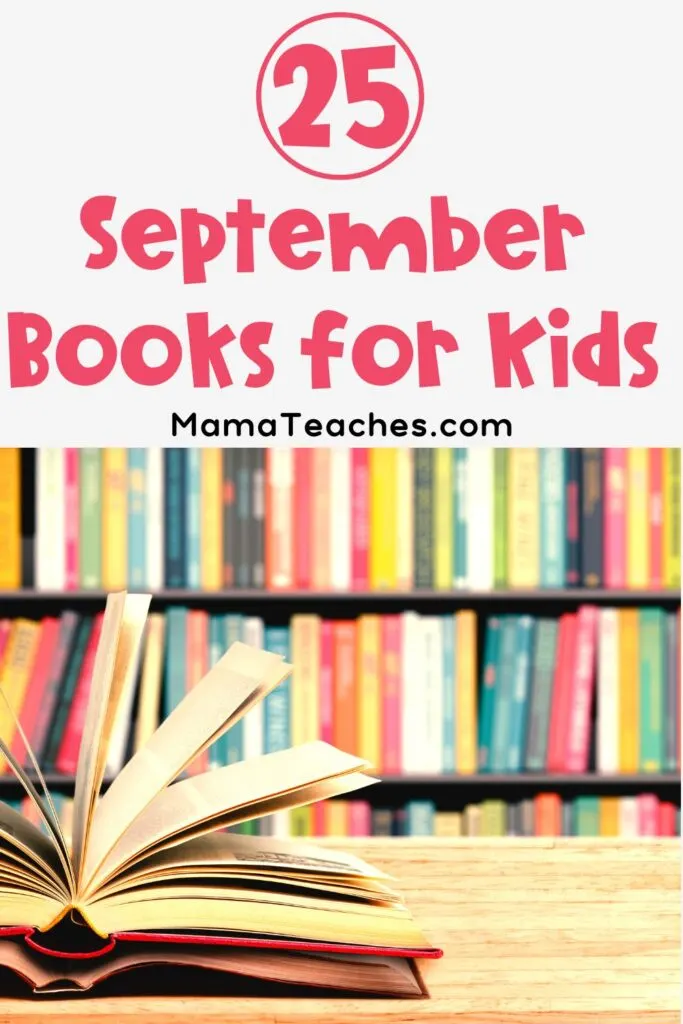 Smell is the only sense a girl and her mom use to try to guess what is being cooked for breakfast. The girl imagines wild and tasty things while her mom thinks of more practical breakfast style foods.
This book is perfect for a unit on senses.
Hazel loves baking with her father in the morning. They get to taste whatever they bake— even if that means eating pie for breakfast.
One morning Hazel decides to create a morning bake sale at school. This results to many yummy treats being tried.
Recipes are included in this read!
A little old lady overcomes many challenges (missing ingredients, mischievous pets) to make some delicious pancakes for breakfast.
With no words, this book is great for readers both young and old.
Little Critter gets to spend time with this grandparents. Come along as Little Critter makes unforgettable memories in this two books in one combo!
After asking for a new gadget for her birthday, a young girl is disappointed when her grandma giver her a lemon tree.
The narrator gently guides the young girl to realizing that a lemon tree may be exactly what she needs to put down devices and to learn about patience, hard work, and nature.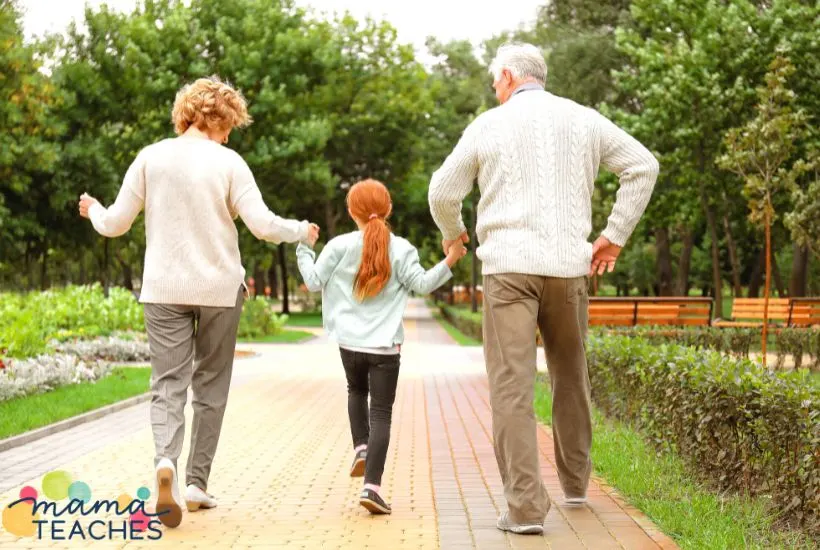 A how to guide for kids to learn how to "babysit" a grandparent. This book is a New York Times best seller and many counterpart how to guides.
Help little ones learn how to take control of their thinking and to turn their thoughts into positive, confident thoughts through this story about a girl named Madeleine.
There are practical tools for adults and kids alike inside this book.
Kides learn to identify their emotions with this adorable book. It shows that kids can choose to live a more positive life if they create one.
What an amazing addition to a September books for kids list!
Flaps, color changing words, and wheels are just the beginning in this Septemeber books for kids pick. Kids learn about the US Constitution and what it means. It also covers parts of the United States Government.
Part of the Who Was series, this chapter book provides useful information in an easy to understand way.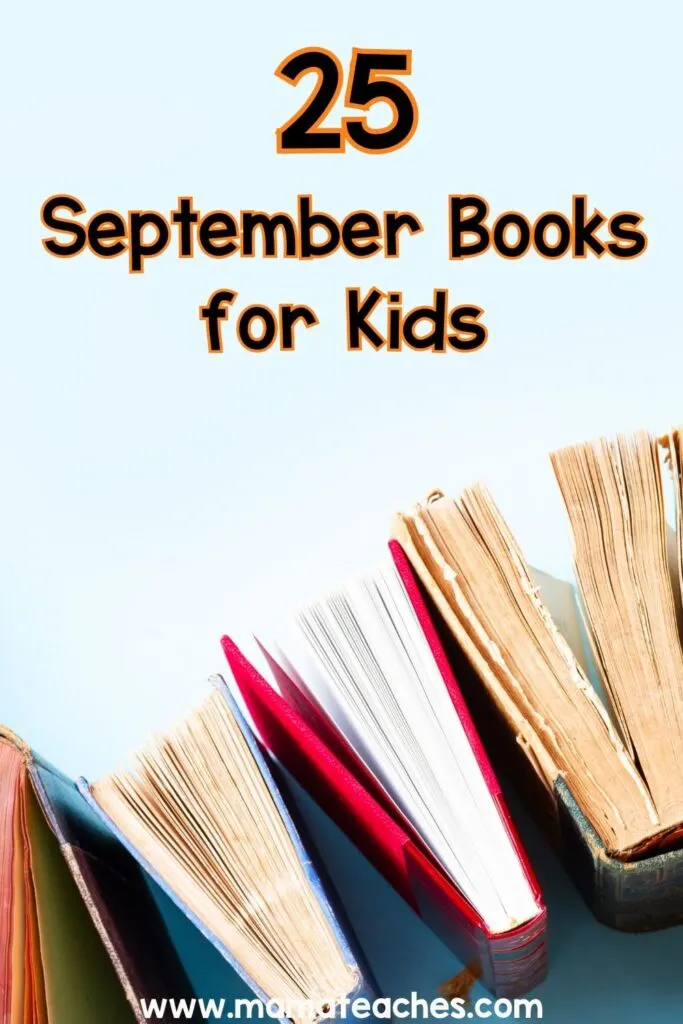 Pepe wakes up excited to go to his first Hispanic Day parade. Different Hispanic ties are explored when Pepe's friends come to the parade that is filled with new foods, music, and a parade to watch.
Lucia comes from a long line of luchadoras and dresses as one during recess.
When she is confronted with a playground injustice, Lucia needs to decide if she stays true to being a luchadora (and not revealing who she is) or to do what is right.
When a new chocolate factory opens in town, five lucky children get to go inside. One by one, the other children are removed from the chocolate factory because of negative things they have done.
Eventually, Charlie is the only one left and inherits the chocolate factory as his reward.
Learn more about the author of some well known books like James and the Giant Peach, Matilda, and BFG.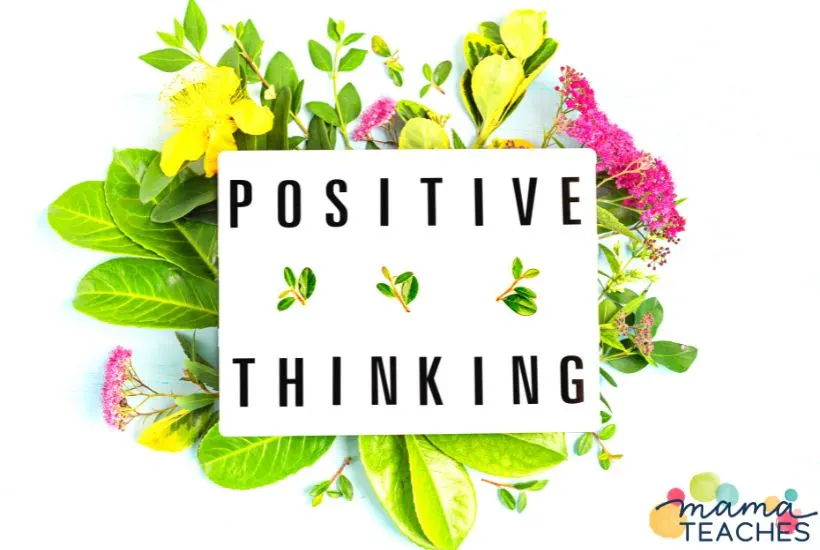 September Books for Children
Jump into reading some old favorites and enjoy some seasonal books with this September books for kids list. Curl up with a blanket and enjoy the brisk weather and a good book.
You May Also Like…