Are you looking for Spirit Week ideas?
You've hit the jackpot!
This list can enliven your school or your homeschool.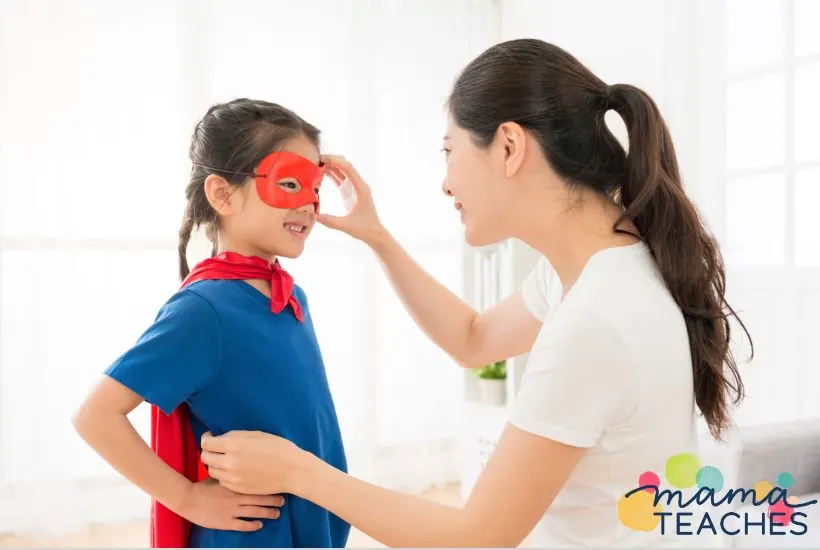 This article contains affiliate links to things that you might like.
The Benefits of Spirit Week
Never underestimate the power of changing it up.
If your students are stuck-in-the-muck and the school year has lost its novelty, inject some excitement with Spirit Week!
Spirit Week is a chance for kids to exercise some creativity and have fun at school.
Will they still have to take science tests, read books, and work on a history project?
Yes.
But during Spirit Week, school has a special magic.
Kids love to dress up and express themselves.
Spirit Week is not just for the traditional school.
Your homeschooled kids will undoubtedly appreciate the chance to wear all kinds of flannel, dress as a historical character, or don their favorite team jersey.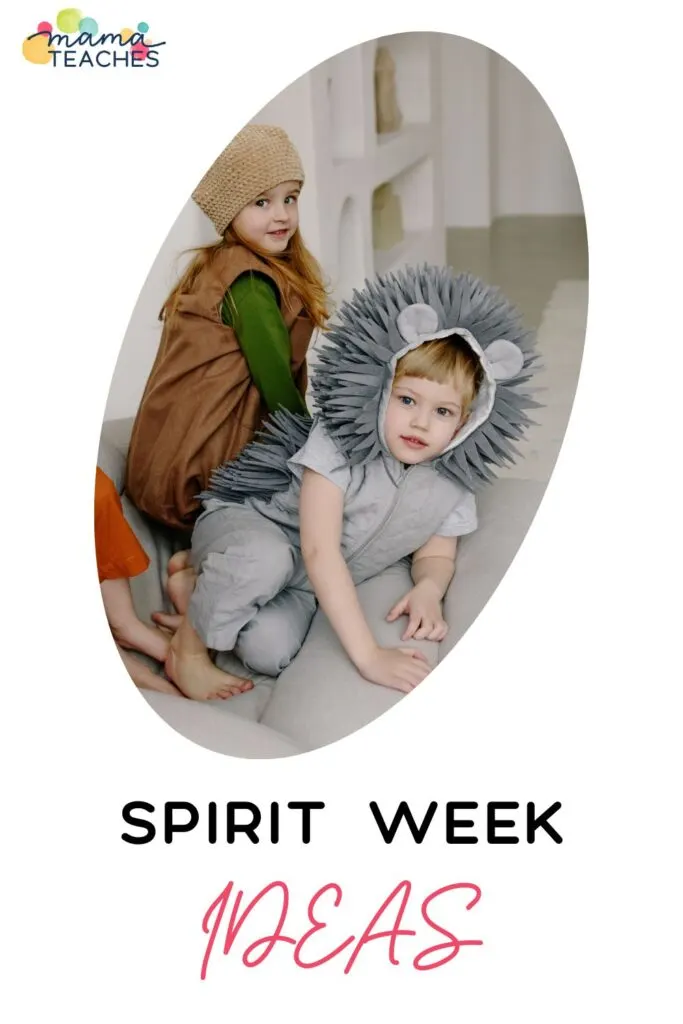 50 Spirit Week Ideas
With all these ideas, you could plan a whole Spirit Month!
Tie-Dye Day
Everyone wear their favorite tie-dye shirt or apparel.
Favorite Flannel Day
Spend a cozy day dressed in your favorite flannel wear.
Neon Day
The day is bright!
Wear your brightest colors: neon!
School Colors Day
Nothing screams "Spirit Week" like wearing the school colors.
Class Color Day
Assign each class a color to wear.
Then take a school pic!
Name That Color Day
Pick a color of the day and have the whole school wear it.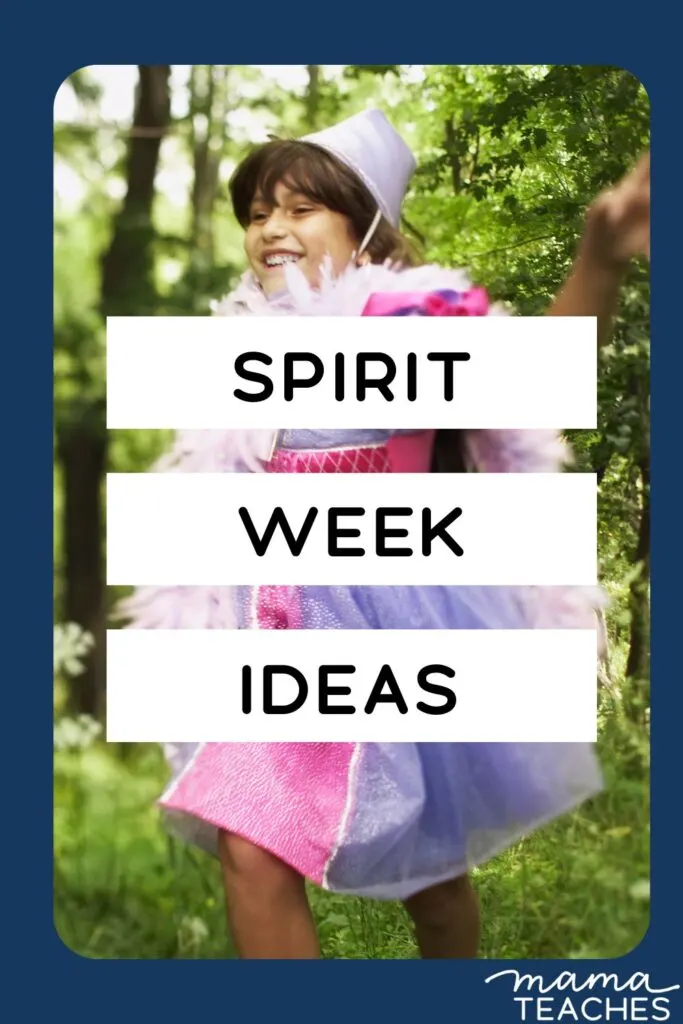 Teacher Day
Dress like your favorite teacher!
Fairy Tale Day
From Cinderella to Jack and the Beanstalk, dress as your favorite fairy tale character.
Historical Figure Day
Dress like a character from history (you can even couple this with an oral report or project).
Book Character Day
What is your favorite book character?
Dress just like them!
Favorite Cartoon Character Day
This one requires some creativity for sure.
Dress like your favorite cartoon character (I call Pikachu!).
Disney Day
Disney movies have a host of awesome characters to choose from: the classic fairy tales, Pirates of the Carribean, and Star Wars to name a few!
Animal Day
Dress like your favorite animal; you can even include the invertebrates!
Fruit and Veggies Day
Who's hungry?
Dress like your favorite fruit or vegetable.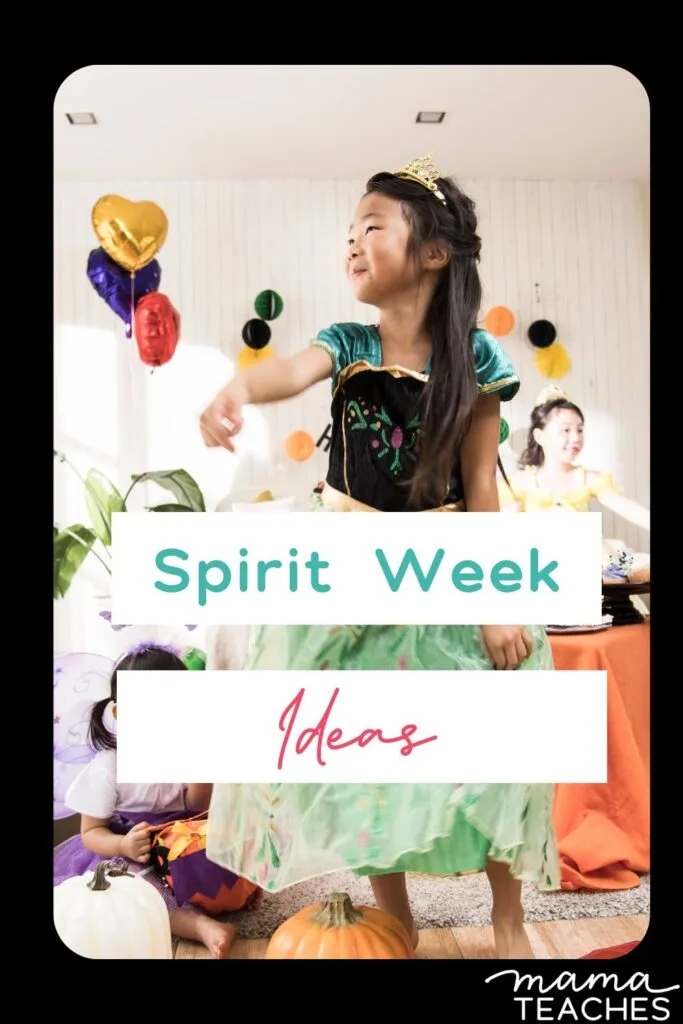 Emoji Face Day
Pick your favorite emoji face and wear it as a mask or on a T-shirt.
80s Day
From legwarmers to acid-washed jeans to everything neon, the 80s has a host of fashion trends kids will love to imitate!
50s Day
The fifties have poodle skirts, white T-shirts with rolled sleeves, slick-backed hair, and bouncy ponytails. What's not to love?
90s Day
The nineties were all about grunge, baby tees, scrunchies, and combat boots. Kids find 90s fashion hilarious!
Western Day
Students will love wearing flannel, jeans, boots, and bandanas.
Twin Day
Dress exactly like someone else on twin day (or triplet day).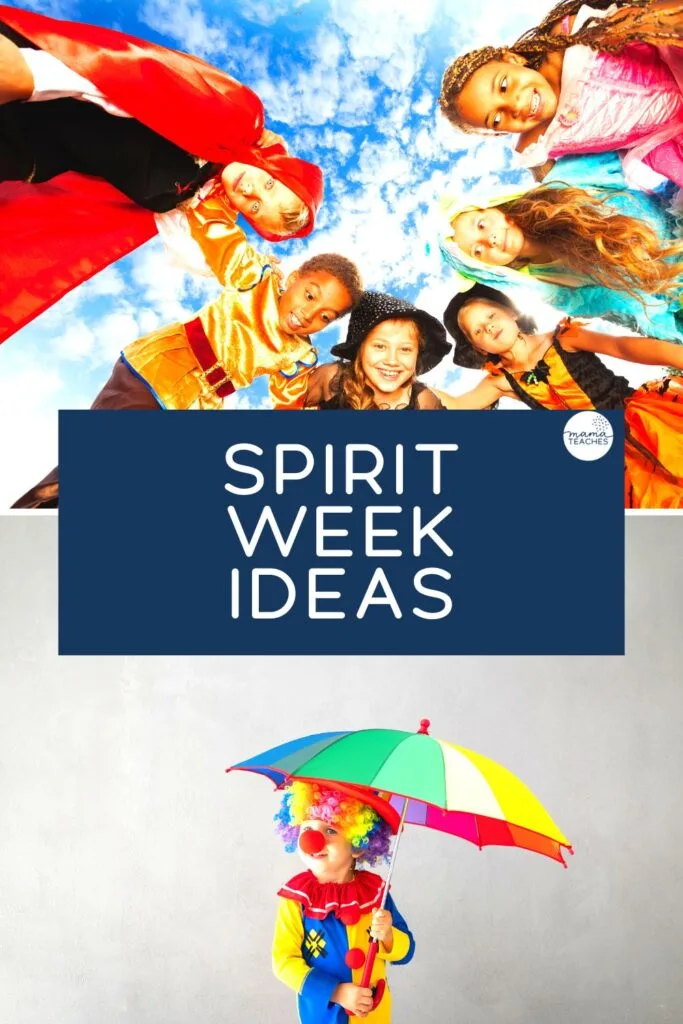 College Day
What is your favorite college?
Wear their school logo or don their school colors.
Anything But a Backpack Day
On this day, backpacks aren't allowed.
Bring roller luggage, grocery bags, or blankets to carry your school stuff.
Messy Monday
Do you want an excuse to wear dirty clothes?
Now is your chance!
Don't forget the bedhead!
Wacky Wednesday or Wacky Tacky Day
Wear your most mismatched outfit today.
Plaid and polka dots?
You bet!
Hat (and Sunglasses) Day
This simple Spirit Week idea involves wearing your favorite hat (and potentially adding sunglasses).
Pajama Day
Pajama day is the best because you can roll out of bed and you are ready to go!
Crazy Sock Day
Wear your wildest pair of socks (or wear a mismatched pair).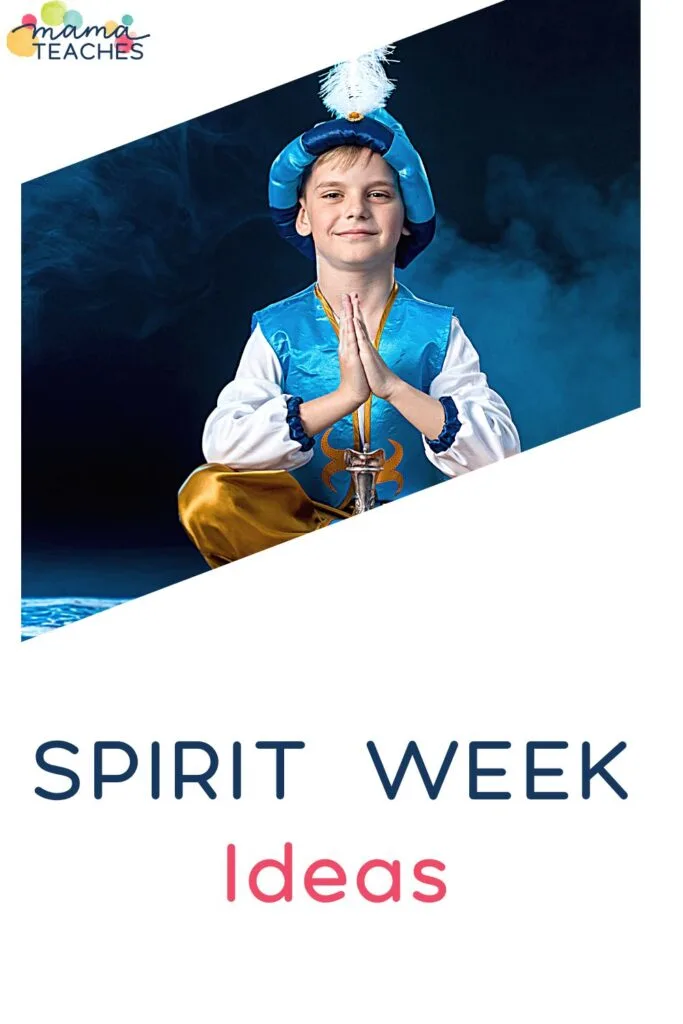 Hawaiian/Beach Day
Everyone will be super chill in their Hawaiian shirts and beachwear.
Crazy Hair Day
Get out the gel, the hairspray, and the color spray.
It's time for crazy hair day!
Meme Day
The one is hilarious (and a big hit with high schoolers)!
Dress as your favorite meme.
Farm Day
You can dress as a farmer, a farm animal, a fruit or veggie, or a scarecrow.
Dress for the Job You Want Day
Your school will be filled with doctors, construction workers, chefs, and maybe even the President of the United States!
Celebrity Day
Dress as your favorite celebrity.
Safari Day
Put on a hat, carry binoculars or a camera, and wear hiking gear.
It's time to go on a safari!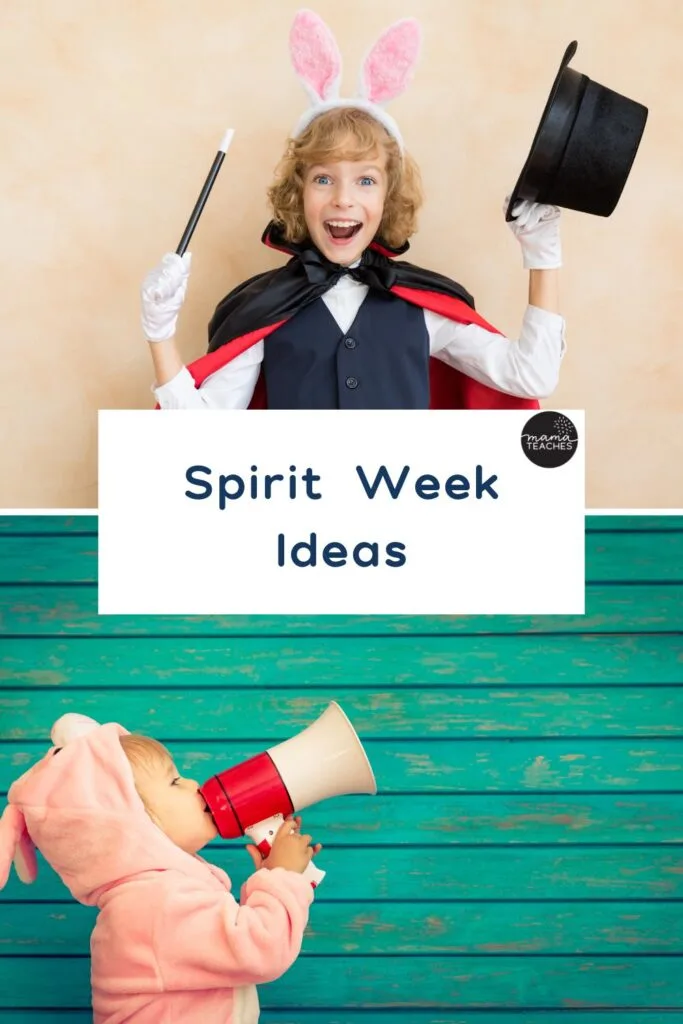 Aliens Versus Men in Black Day
Let the kids choose.
Would they like to dress as an alien or a super-smooth member of the MIB?
Country Versus City Day
Let your students choose if they want to dress as a country bumpkin or a city slicker.
Rock Star Day
Get ready to rock out dressed as a punk rocker, a pop diva, a rapper, or a country star.
America Day
Wear red, white, and blue to celebrate our country!
Formal Day
Formal wear isn't just for dances!
Wear your classiest duds during Spirit Week!
Ties and Tutus Day
You can choose: do you want to wear a tie or a tutu?
Backward Day
Backward day is a chance to wear your regular clothes the other way around.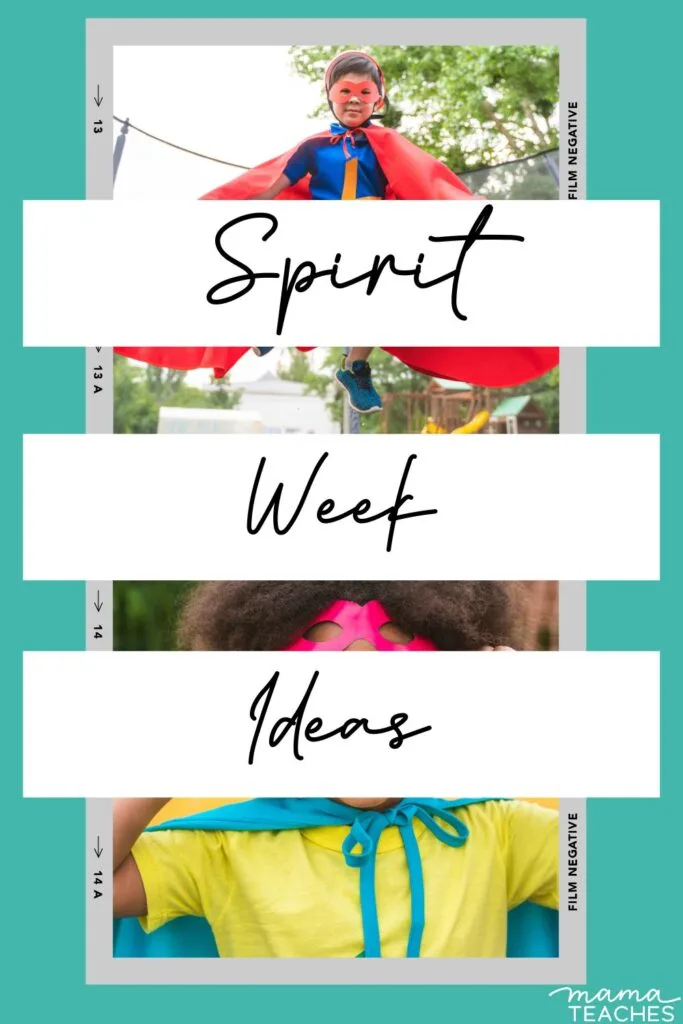 Inside Out Day
Let the tags hang out on inside out day!
Old Person Day
It's pretty funny to see young kids dressed as old people!
Parent Day
How do kids think parents dress?
You are about to find out!
Fall Shirt Day
From fall colors to fall sayings to cozy flannels, everyone has a favorite fall shirt.
Workout Gear Day
Wear your favorite clothes for exercising on workout gear day.
Dress for the sport of your choice!
Pirate Day
Arrrr matey!
Dress like a pirate with ripped clothes and eye patches!
Superhero Day
From DC ot Marvel, kids can dress as their favorite superhero (or design their own!).
Polka Dot Day
Have a spotty dotty day during Spirit Week.
Mustache Day
All you need for this day is a stick-on mustache.
The class photo op is amazing!
The Best Spirit Week Ideas
With this list of 50 Spirit Week Ideas, you are sure to inject some much-needed fun into your school week.
So pick a few and let the creativity and fun ensue!
You May Also Like: