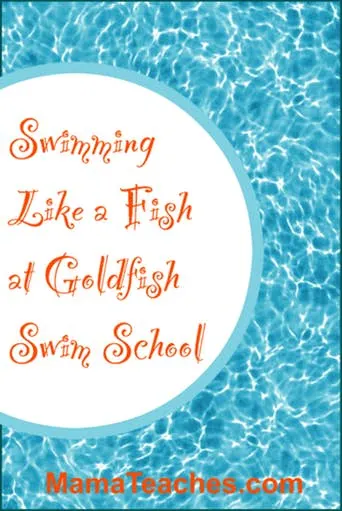 She loves to swim, but she's really hesitant about it. When we went to visit my family in the Caribbean in February, she was like a little fish just trying to swim. The noodle was her best friend in the ocean and she did swim out to the circle float in the middle of the swim area with me, but she needs more lessons. The good news is that she wants to take more lessons and wants to get better at swimming. So, when I learned about the new Goldfish Swim School opening in Ft. Washington, PA this month, I was psyched. When I was given the opportunity to partner with them and enroll Little Miss in beginner swim classes, I was even more excited!
What Is Gold Fish Swim School?
Goldfish Swim School is an amazing swim lesson school that offers lessons for children from 4 months through 12 years. They have a reputation for impeccably clean pools and a great water filtration system which is really important, because public pools that aren't maintained are really not a place I want to bring my kids. Goldfish Swim School? They've got it covered.
When my boys took swim lessons at our local middle school, it alternated between being freezing cold and stifling hot. Little Miss is getting the Cadillac of swim environments, because Goldfish keeps their air at 92 degrees and the water at 90. Hello, relaxation! I also really like that they're committed to keeping class sizes low. There are no more than 4 students per highly-trained instructor and since Little Miss isn't all that comfortable in the water on her own, that's a big deal – to her and to me! Safety is important and after talking with the amazing owner of the Ft. Washington location, Meg, I feel entirely confident that Little Miss is going to be in great hands. I can't wait to share pictures with you from her first swim lesson this weekend!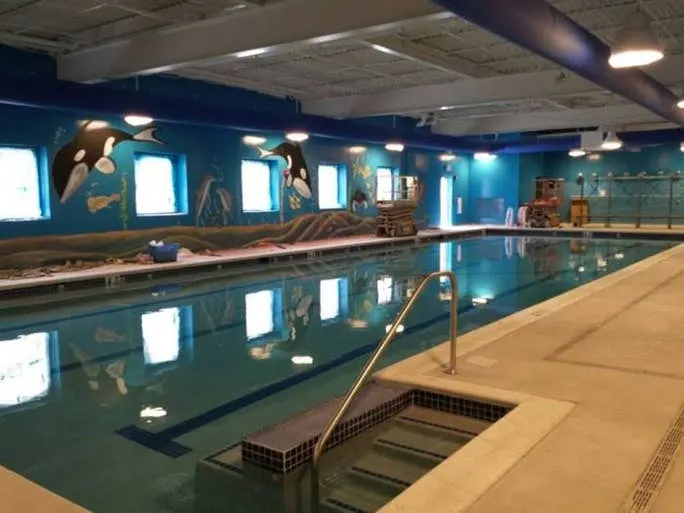 Photo from Goldfish Swim School – Fort Washington
​Now, the boys were slightly jealous that their sister is going to get to go swimming for six-weeks – even if it is for lessons. So, when I mentioned that they also have Open Family Swim throughout the week from 12-1pm and that we might possibly be able to use that as their PE lessons for next year (yeah for homeschool flexibility!), they were much more excited. The Goldfish Swim School in Ft. Washington will also be offering a Friday night Family Swim from 6:30-8pm which is a fantastic way to keep the kids active and have fun together. The fact that they'll be tired out from an hour and a half of swimming fun is also music to this mama's ears. 😉
So, if you're in the Ft. Washington, PA area, be sure to mark Saturday, June 6th down on your calendar for the Grand Opening celebration. It's from 4-6pm and it's going to be a blast! Facility tours, swimming, snacks, crafts, a balloon artist! and general all around family fun are on tap. The school is located at 185 Commerce Dr. in Ft. Washington, PA 19034. To find out more, connect with them on Facebook, visit their website, or give them at a call at (215) 220-3828.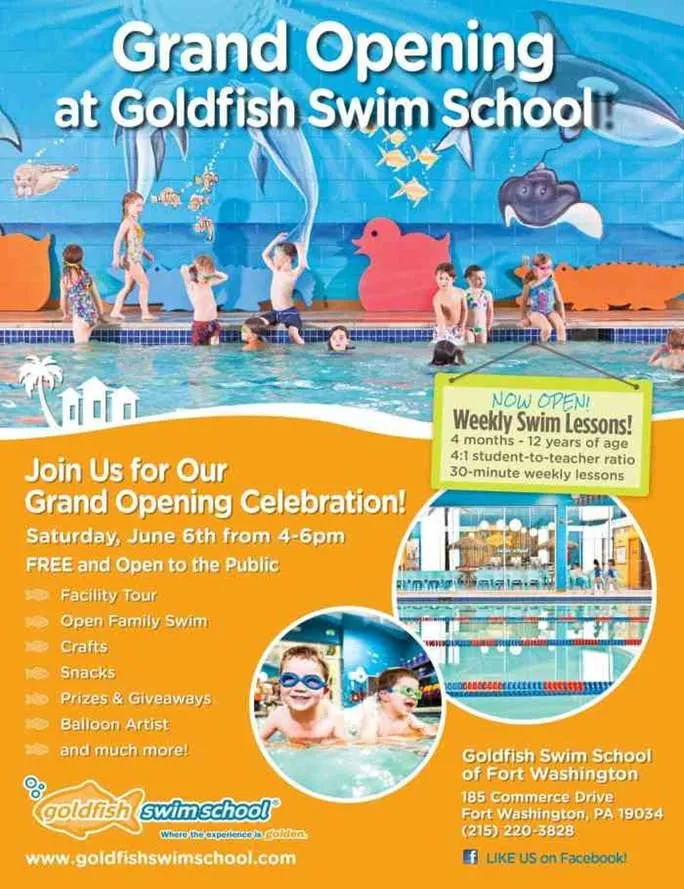 ​Watch for a review of Little Miss' swim lesson experience and be sure to check out my Instagram, Facebook, and Twitter feeds for pictures of our soon-to-be amazing experience! I can't wait to share it with you!