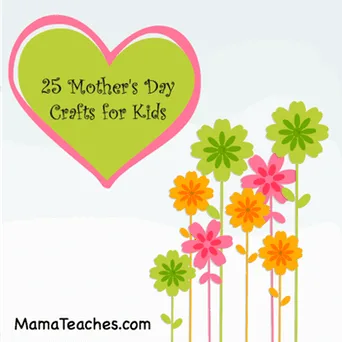 Unfortunately, last year I spent it sick in a hotel room in New Orleans while at a conference. Not. Fun. This year, I'm determined to make up for it. Since my kids love to make crafts, we're going to work on some Mother's Day ones together. Their grandmothers will be ecstatic, I'm sure. Really, whatever they might make for you, the real gift is the memories that you create while making them, right? Here are 25 adorable crafts that your kids will have a lot of fun making, and you (or your mom and mother-in-law) will cherish for years to come. Happy Mother's Day!
25 Mother's Day Crafts for Kids
Mother's Day is a time to relax and enjoy the company of your children. With all of these excellent crafts, your children can make meaningful and useful keepsakes that you can always cherish. Besides, you'll look totally on top of the holiday when Grandma opens her gift!